Beets are a delicious and often overlooked vegetable. They have an earthy and sweet flavor, and they are a versatile addition to any vegetarian pantry. Beets are great with vinegar, goat cheese, oranges and orange zest, and many spices. The red roots can be prepared in many beet recipes, and their beautiful colors always brighten up any dish. Beets are a great source of anti-oxidants and they have anti-inflammatory properties as well. They are high in magnesium, phosphorus, folate, and they have a lot of potassium. Some people may have had a bad experience with beets as a child and have never gone back to give them a chance. we hope that you will try some of these beet recipes and see if you might not want to have more of them. Here are some of our favorite beet recipes that we wanted to share with you.
The Best Beet Recipes: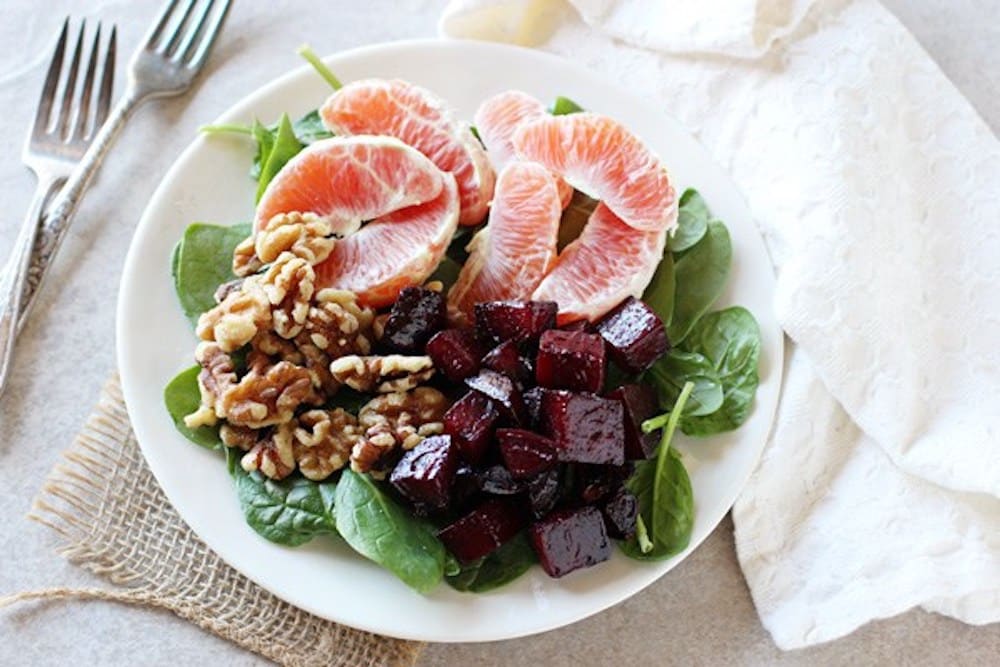 Roasted Beets 
This is a simple tutorial on how to roast beets to start you off with. This is the easiest and most delicious way to prepare this bright red root. You can play with the seasonings all you want to customize it to your taste or recipe. 
You can get the recipe HERE.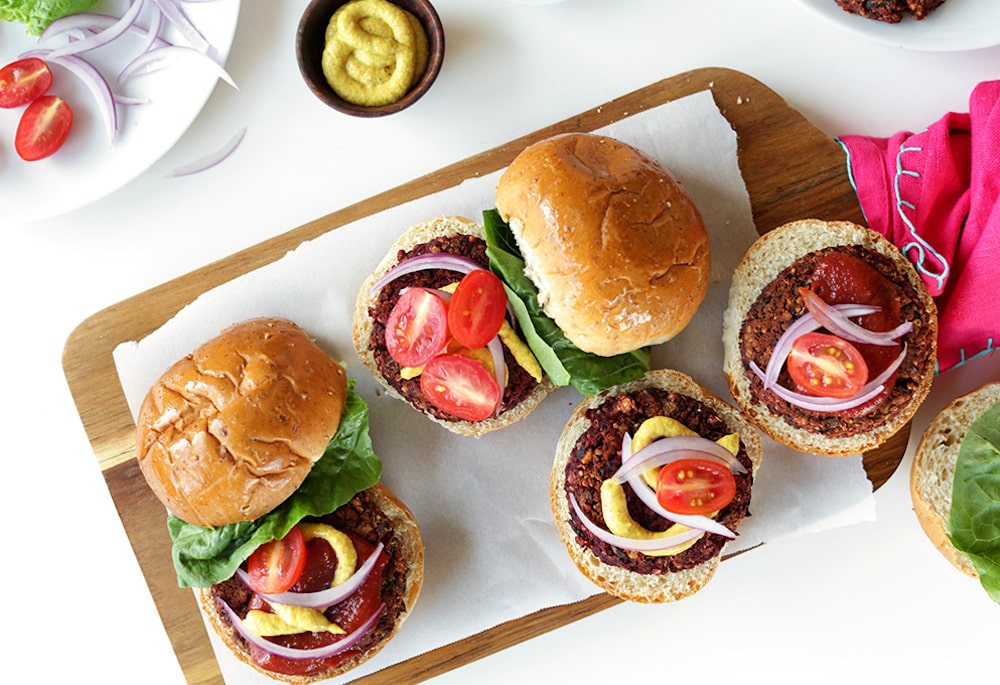 Black bean and beet burgers
These burgers are hearty, smoky, and delicious. This satisfies the burger craving like nothing else. Top these with you favorite toppings and dig in. It is hard to even write about these burgers without drooling. We hope you love them as much as we do.
You can get the recipe HERE.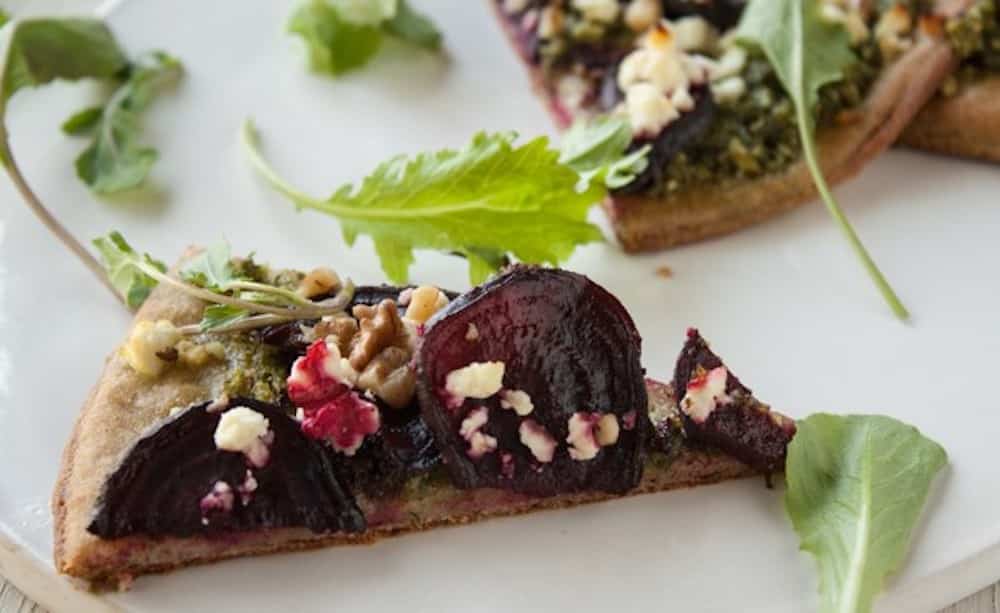 Beet and goat cheese Pizza
This Pizza uses every part of the beet plant. The beet green pesto is a great use of the green parts that many people throw away. When roasting the beets, you can even think of them as pepperoni if you want. Try adding seasonings that will spice them up a bit. The cooling effect of the goat cheese with be a great compliment. We love beet pizza!
You can get the recipe HERE.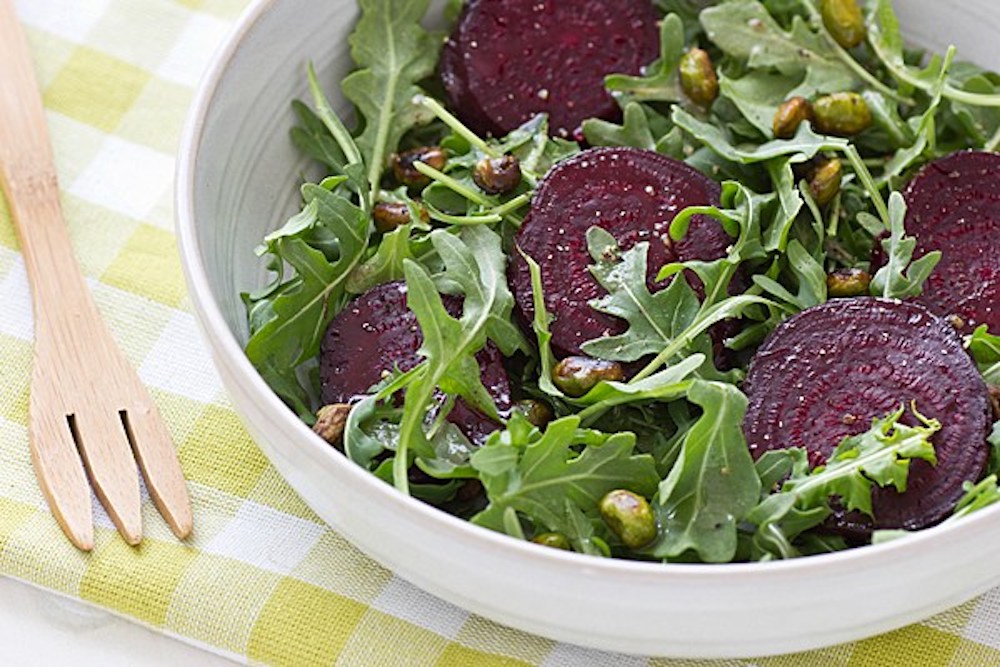 Beet, arugula, edamame, and goat cheese salad
This is a simple little salad that uses beets and edamame. Arugula is a rich and slightly spicy salad green that makes a salad interesting by itself, and beets and goat cheese are made for each other. This is one of our favorite beet recipes.
You can get the recipe HERE.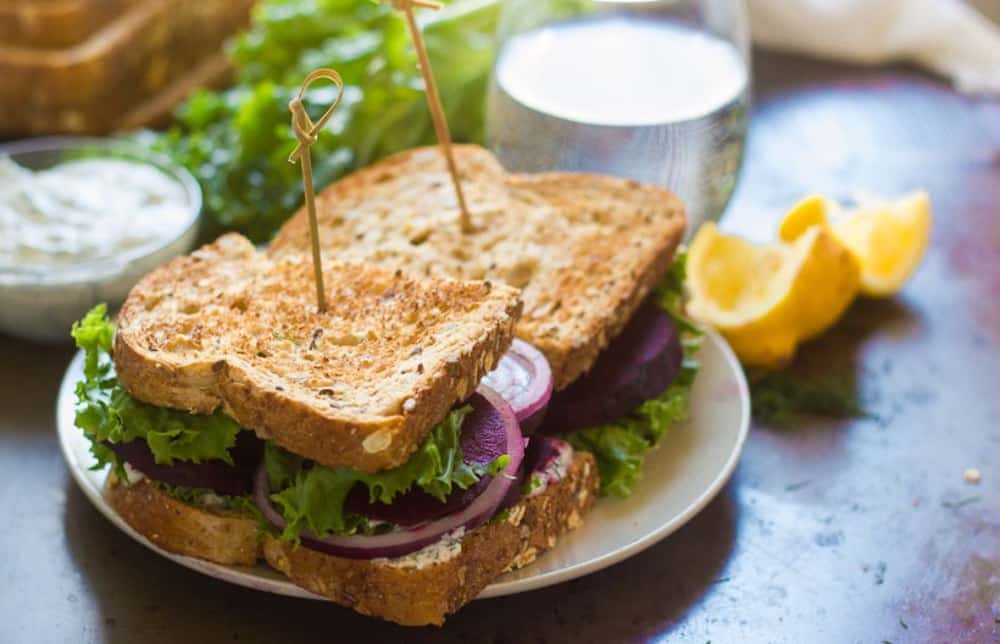 Balsamic Roasted Beet sandwich
This is a simple version of a beet sandwich. It is a great idea to use beets as "cold cuts" in sandwiches. You can customize this sandwich in any way that your heart desires. We hope that you will add this to your lunch rotation. It would be delicious with a hot bowl of tomato-basil soup.
You can get the recipe HERE.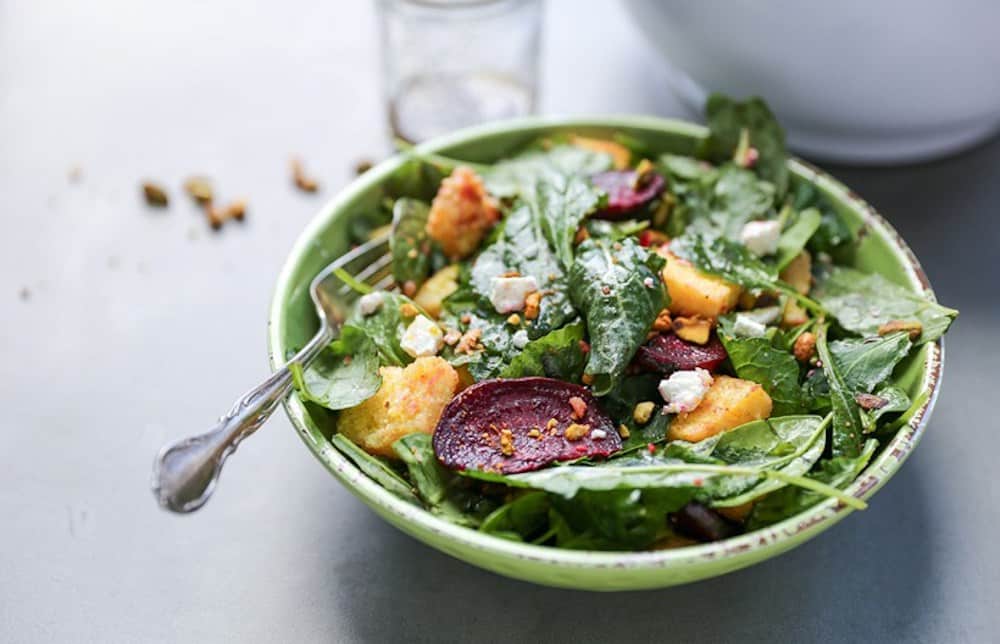 Beet salad with polenta croutons and goat cheese
This salad is a take on a traditional beet and orange salad. The polenta croutons are a innovative addition that will add some real substance to the dish. The neat thing about making polenta yourself it that you can add any herbs and spices that you want to customize them to your tastes. This is one of the classic beet recipes, with a twist, that we hope you will try.
You can get the recipe HERE.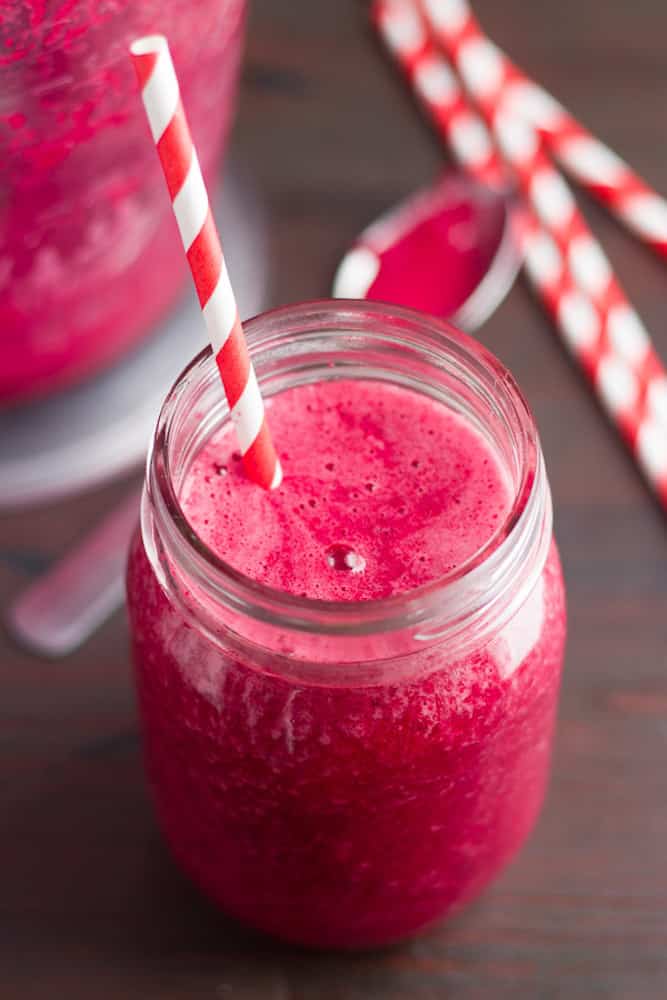 Orange Cardamom Beet Smoothie
We couldn't make a beet roundup without a smoothie in it. For the regular smoothie drinker, frozen bananas are your good friend. This smoothie uses fresh ginger and cardamom. Cardamom is a super unique spice that is tragically under-utilized in western cuisine. We hope that you enjoy this bright and nutritious way to start your day.
You can get the recipe HERE.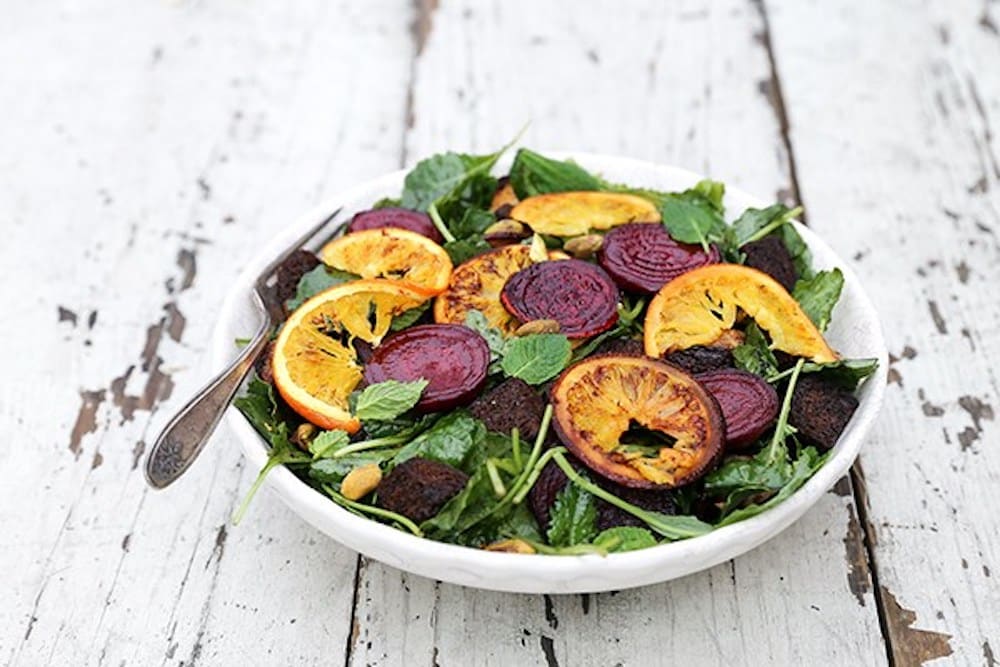 Beet Panzanella
This salad is a very tasty take on a panzanella salad. This recipe uses toasted rye bread as a variation on the classic. If you eat dairy, try adding a feta or goat cheese to to this salad.
You can get the recipe HERE.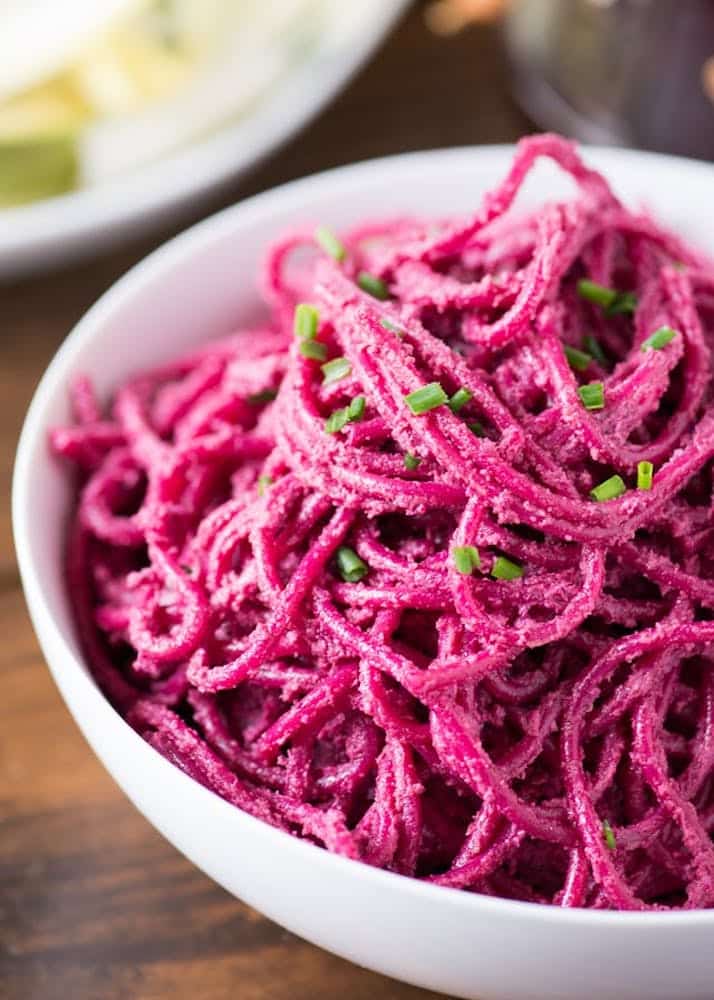 Beet and almond pesto pasta
This is one of the most gorgeous dishes that we have seen, and it is sure to get your dinner guests talking. Those white noodles covered in that fascia sauce is delightful. Try adding some purple basil to the pesto to punch up the flavor without damaging the color.
You can get the recipe HERE.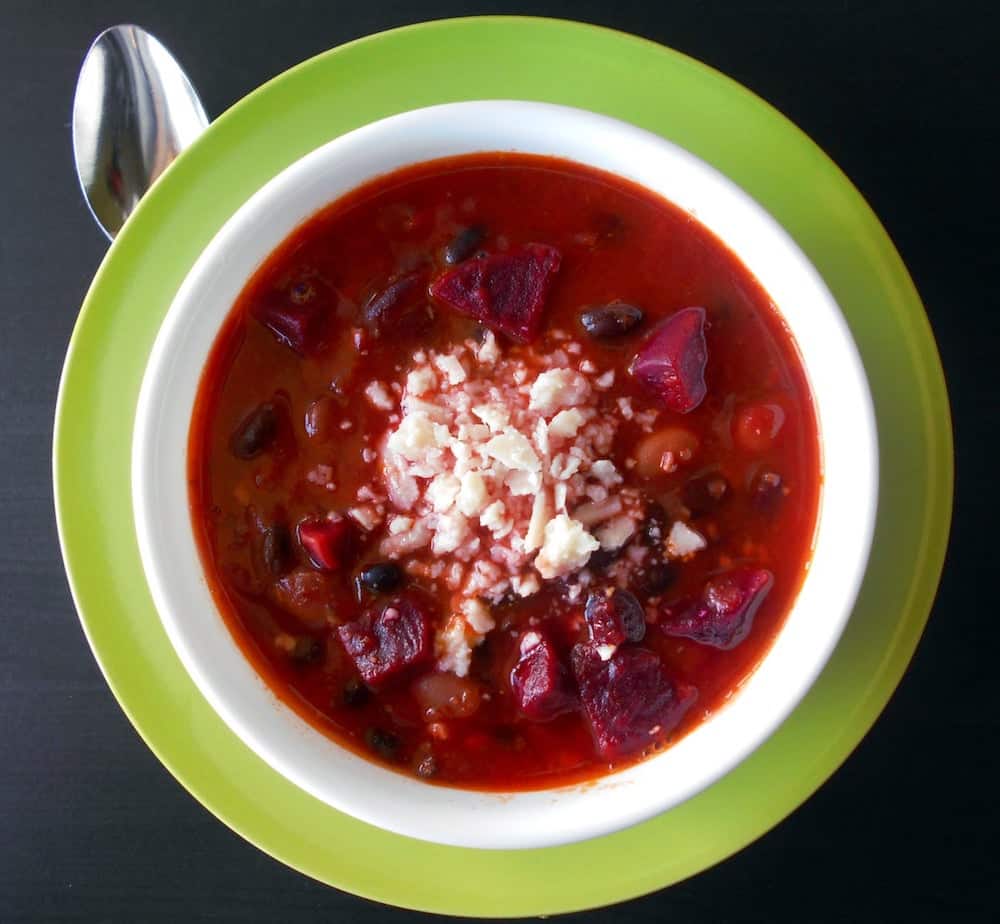 Beet Chili
The amount of optional ingredients in this dish should tell you that this is a very versatile recipe. You can make it several levels of spicy, sweet, or herbaceous. This would be a great dish to throw in the crock pot and let it cook all day. We hope you enjoy this Beet recipe.
You can get the recipe HERE.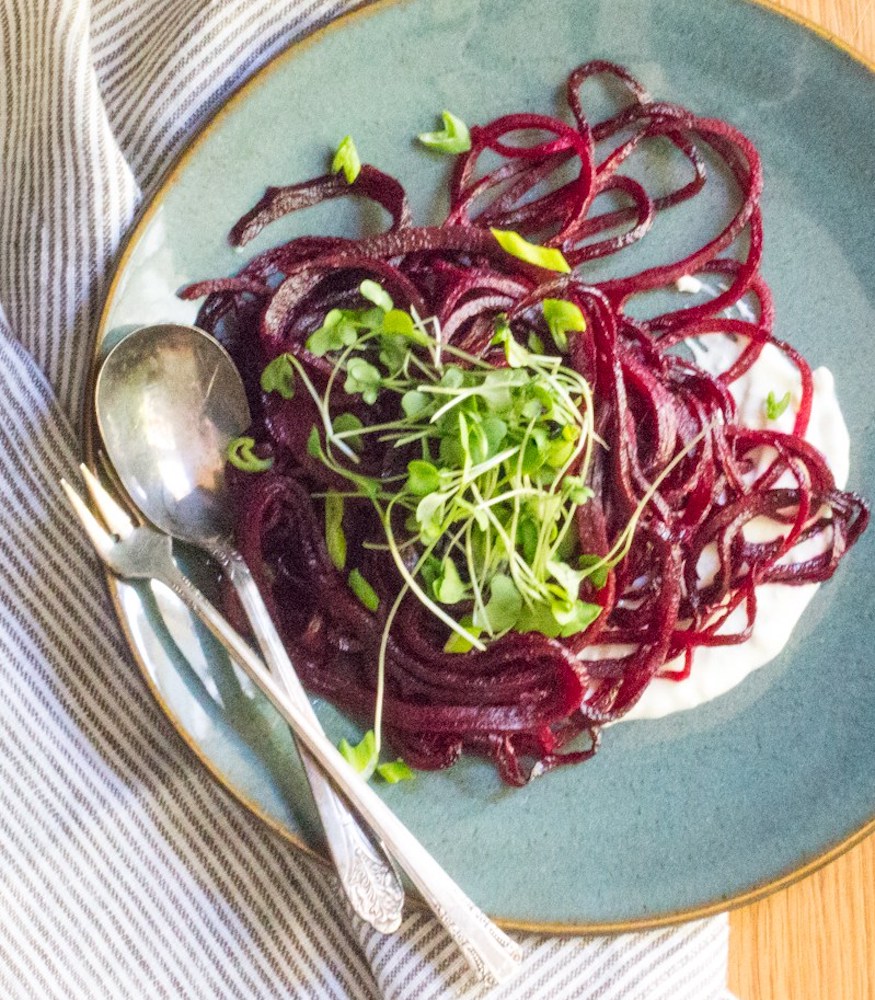 Spiralized beets with whipped feta
This dish uses a spiralizer to make the beet into noodles. The end result is somewhere between a pasta dish and a warm salad. You could easily customize this recipe to fit your mood. Try tossing the beet pasta with pesto, garlic butter, or even just olive oil and Balsamic vinegar with fresh herbs. This is a great dish for those busy nights when you don't know what to make. 
You can get the recipe HERE.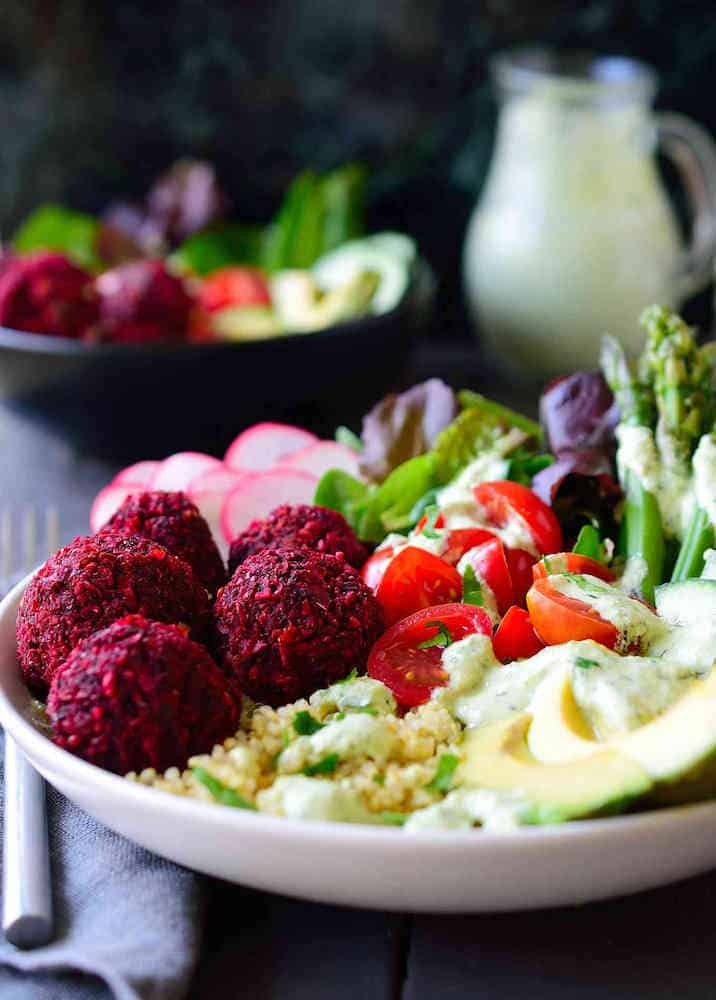 Baked beet falafel
This is a colorful take on the original. The addition of beets to the Falafel adds a sweet earthiness and gorgeous color. The recipe does have flour in it, so if you are gluten free you may need to exchange it for tapioca or coconut flour. The recipe also includes a quinoa bowl to serve with it. This is a fun recipe.
You can get the recipe HERE.
What are your favorite beet recipes? let us know in the comments.