These vegetarian wrap recipes are packed with flavor, fresh ingredients, and nutrients. Who needs a fork?!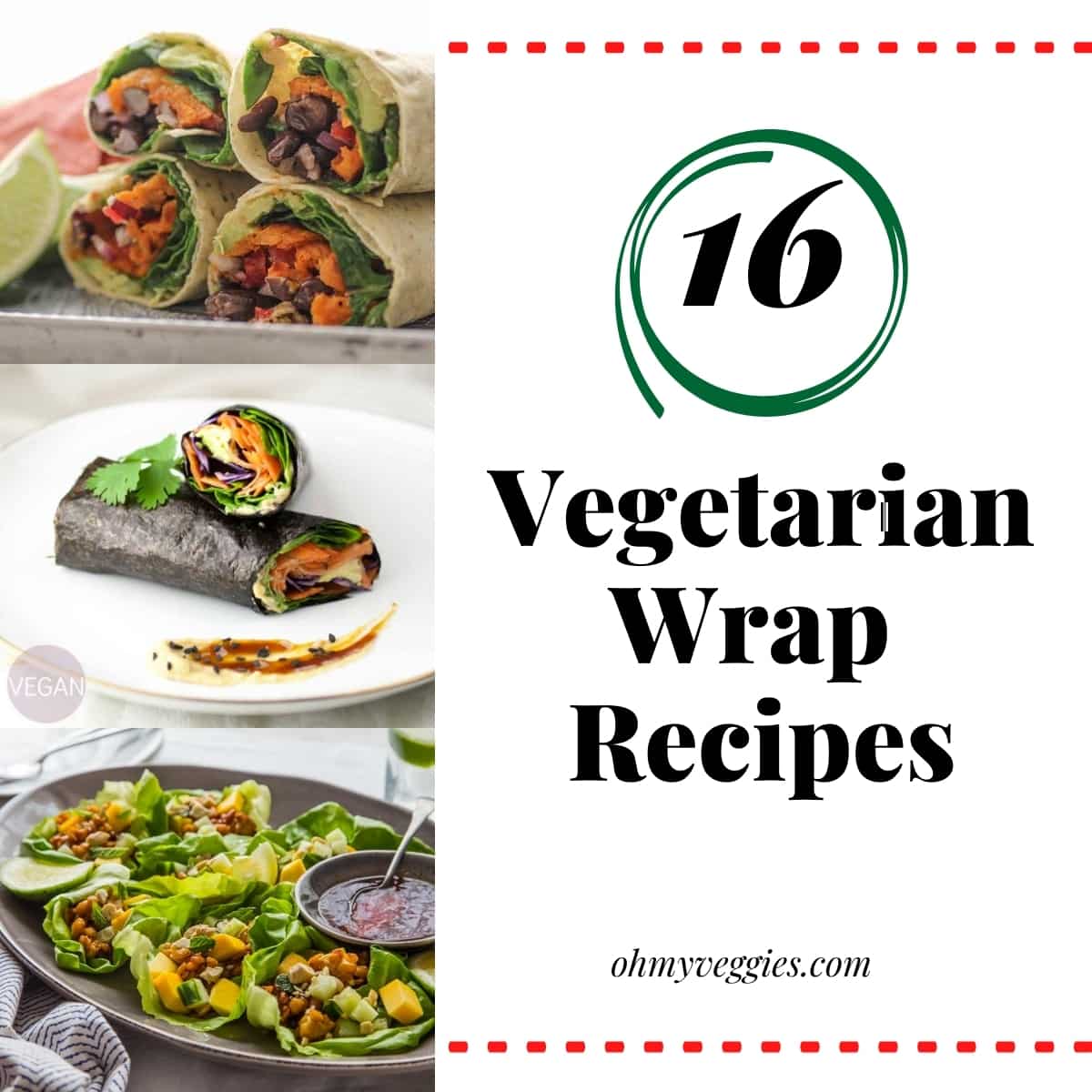 Forks and knives? Psh! Who needs them? When you're eating your lunch or dinner in wrap form, there's no need for utensils - although a napkin might come in handy.
We've rounded up 20 tasty vegetarian wrap recipes, from traditional tortilla wraps to lighter options made with lettuce and collard greens. Yum!
Best Vegetarian Wraps
Here are all my favorite vegetarian wrap recipes!
If you're loving all of these vegetarian wrap ideas, be sure to check out these other delicious recipes: