These healthy homemade candy recipes don't taste healthy at all. In fact, they taste positively indulgent!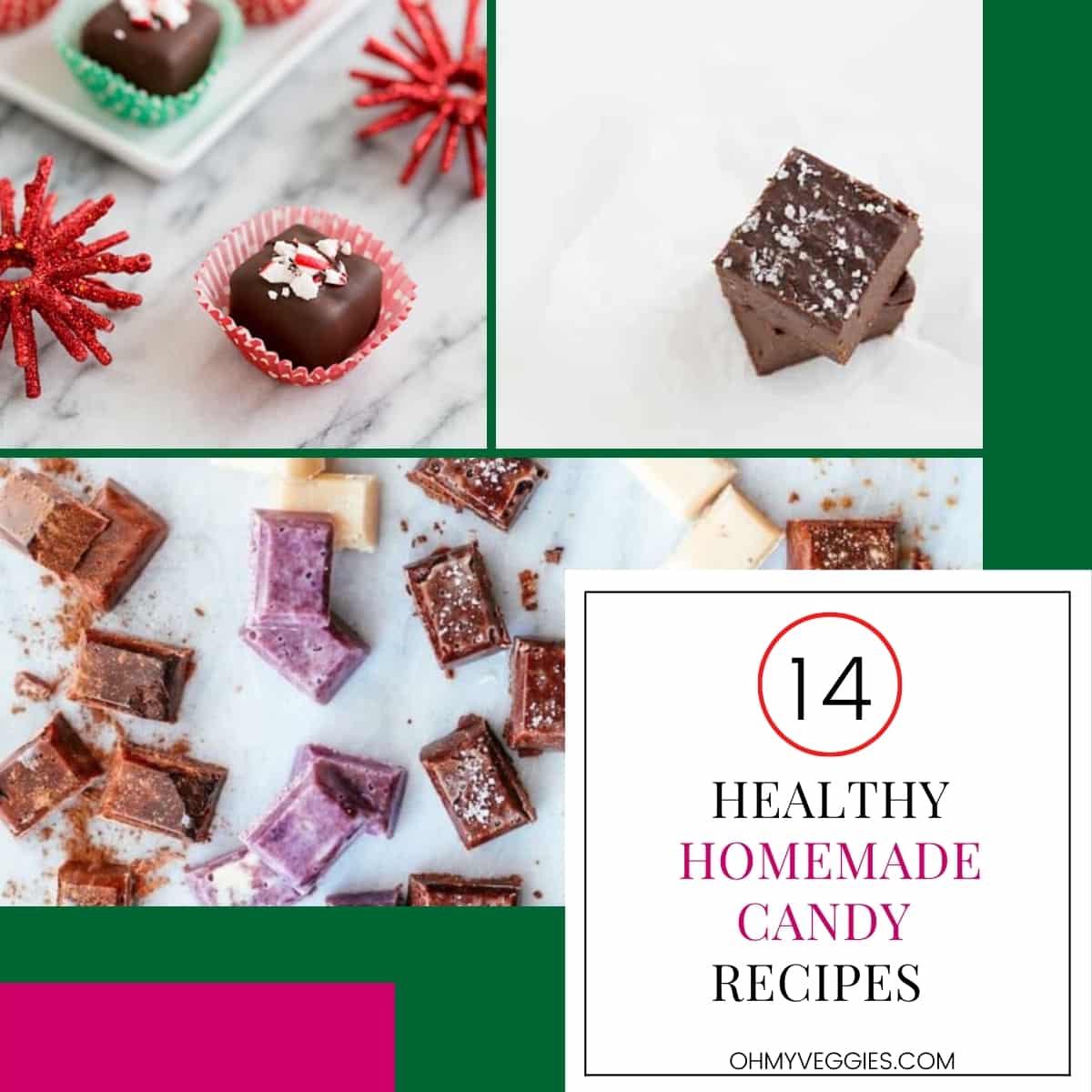 Even if you're normally good at resisting sweets, this season can definitely challenge you. There's the buildup to Halloween (candy everywhere!), then for two months it's a barrage of leftover Halloween candy (so much candy! And it's on sale!), Thanksgiving pies, holiday stress eating, family gatherings full of sugary treats, office cookie trays, and who knows what else.
You can try to put a ban on candy, but chances are you'll just feel deprived (and will probably be more likely to succumb to the siren song of the fun-size candy bars).
To ease you into High Chocolate Season the healthier way, we've rounded up these better-for-you homemade candy recipes that will still make you feel like you're treating yourself - without putting yourself in a sugar coma every time you do.
If you're here planning your holiday menu, don't miss our new Vegan Christmas and Vegan Thanksgiving cookbooks. They're packed with all my favorite holiday-worthy recipes for a plant-based feast.
Homemade Healthy Candy Recipes
Here are my picks for the best almost-healthy homemade candy recipes on the web!
I hope you found the perfect homemade candy to satisfy your sweet tooth! And if you're still searching, be sure to check out our dessert recipes, or these other delicious ideas: