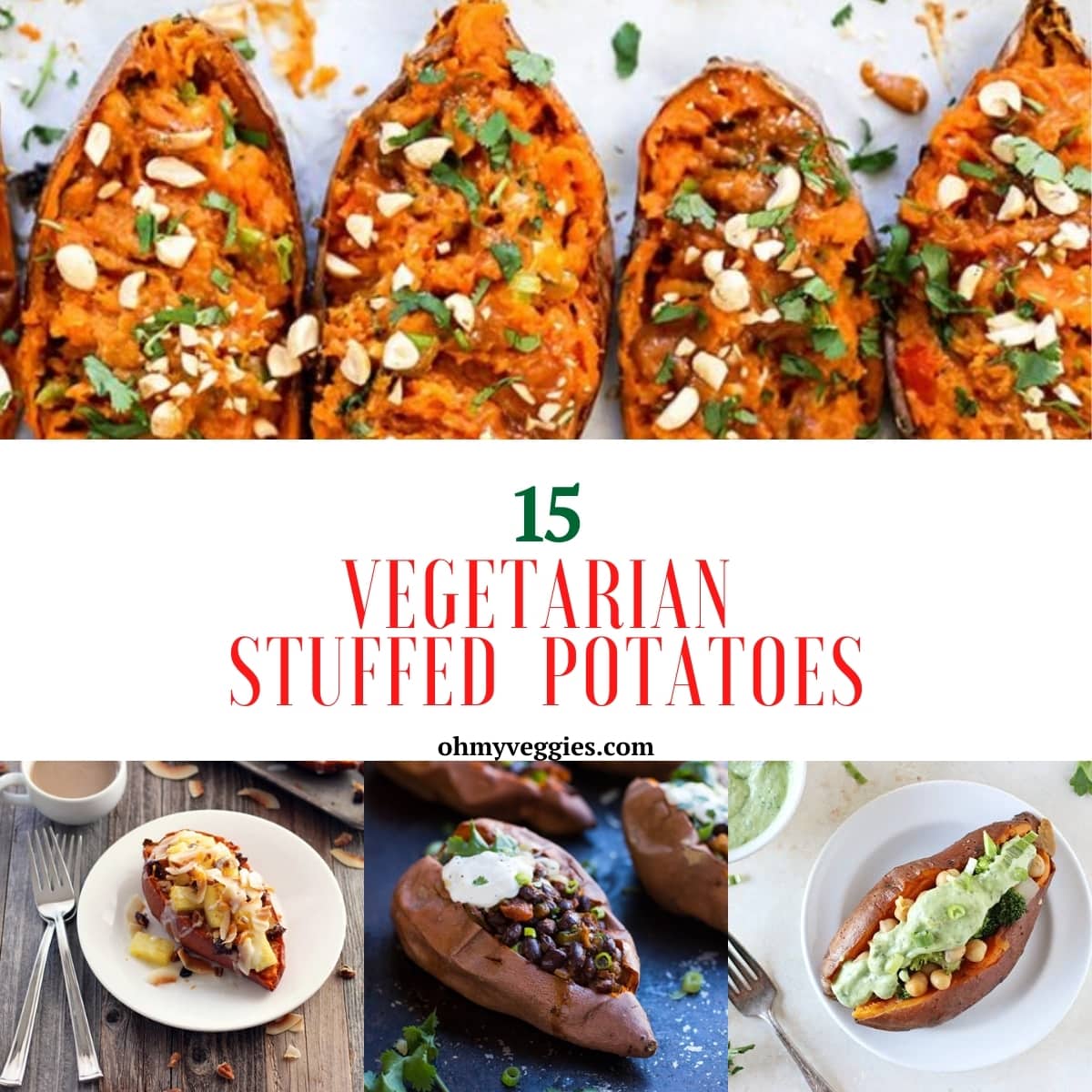 We've got a few more weeks of winter and freezing cold temperatures ahead of us, and cold weather calls for some seriously hearty comfort food.
There's not much that's more comforting than a big hearty baked potato, except maybe a baked potato that's stuffed to the brim with scrumptious vegetarian fillings.
Here are 18 of our favorite vegetarian stuffed potatoes to cozy up to on those cold winter evenings.
15 Vegetarian Stuffed Potatoes
Here are all my favorite vegetarian-friendly stuffed baked potato recipes. (And I've tried a LOT of them!)
While you're here, be sure to grab our FREE 5-Day Meatless Meal Plan. It's packed with tasty recipes to make vegetarian cooking easy and delicious!
And if you love these stuffed potato recipes, be sure to check out these other tasty ideas: