Everyone loves a good, easy meal—especially vegetarians! It can be hard cooking meals from scratch all the time. This list of 45 best vegetarian slow cooker recipes is here to help!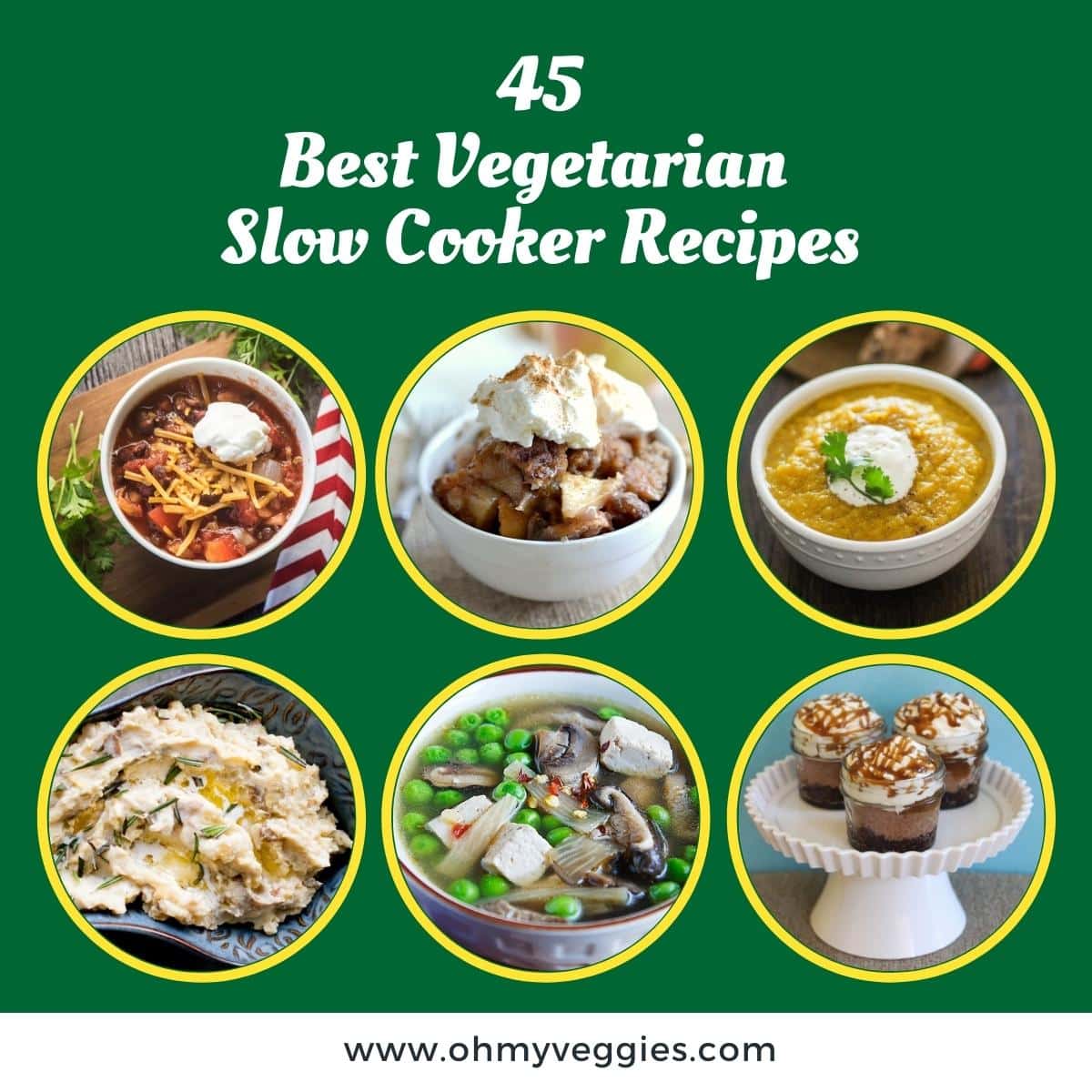 Something about fall always makes me want to seek out slow cooker recipes. Maybe it's because crockpot recipes tend to be comfort foods—soups, stews, chilis, and casseroles. But when you're a vegetarian, sometimes it can be hard to find meatless recipes for the crockpot. Why does virtually every slow cooker recipe have to have meat in it?!
Well, these recipes don't! From soups to main dishes to desserts, there are enough vegetarian crockpot recipes to last until spring. If you're looking for strictly vegan slow cooker recipes, we love this roundup by Emilie Eats!
45 Best Vegetarian Slow Cooker Recipes
Vegetarian Slow Cooker Cookbooks!

If you're looking for more vegetarian and vegan slow cooker recipes, these cookbooks are my favorites:
Fresh from the Vegan Slow Cooker: 200 Ultra-Convenient, Super-Tasty, Completely Animal-Free Recipes
The Vegan Slow Cooker: Simply Set It and Go with 150 Recipes for Intensely Flavorful, Fuss-Free Fare Everyone (Vegan or Not!) Will Devour
Fresh from the Vegetarian Slow Cooker: 200 Recipes for Healthy and Hearty One-Pot Meals That Are Ready When You Are
Vegan Slow Cooking for Two or Just for You: More than 100 Delicious One-Pot Meals for Your 1.5-Quart/Litre Slow Cooker