This mouthwatering collection of vegan taco recipes has a little bit of everything - quick and easy, crunchy and soft, sweet and spicy. There's a taco for every tastebud.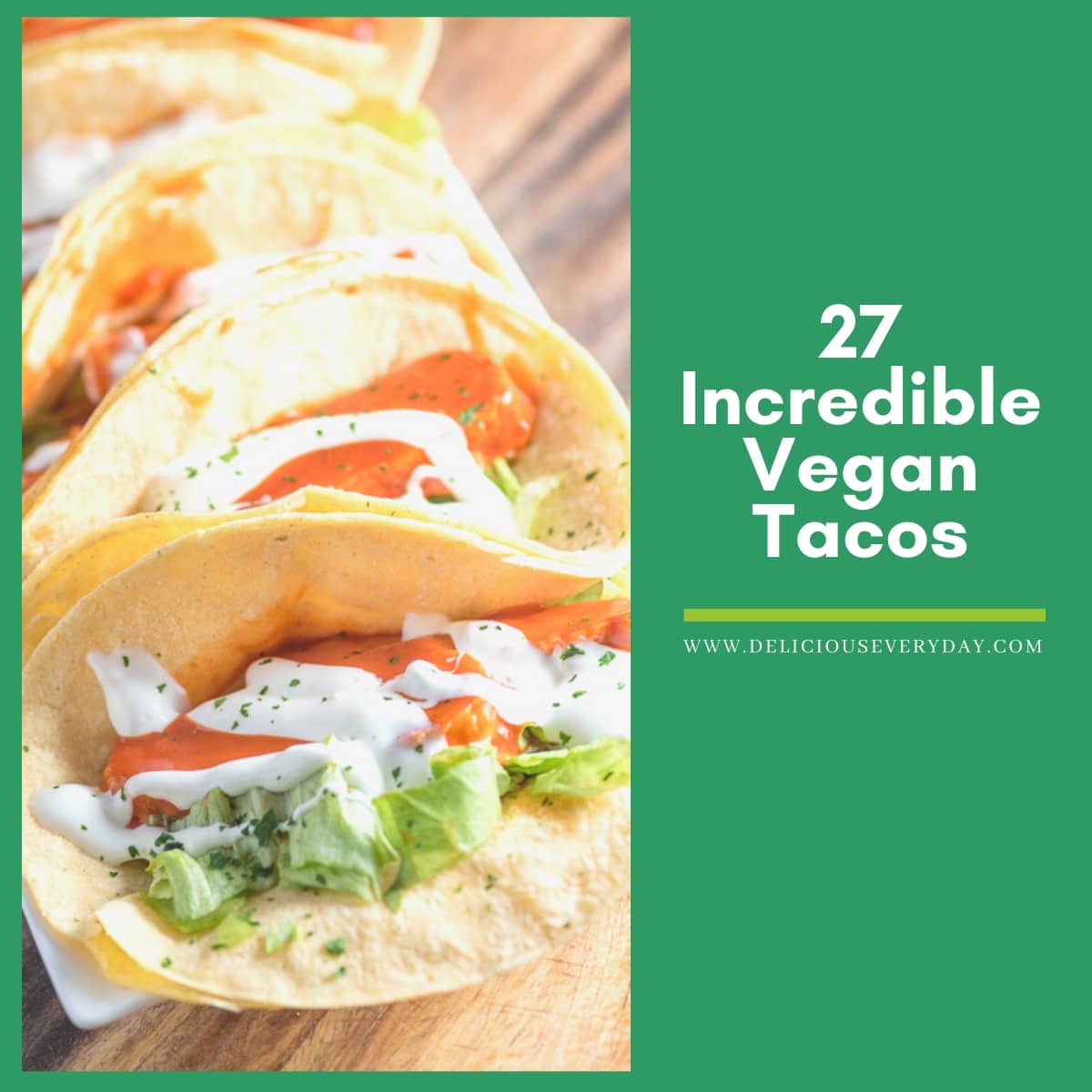 Mexican food has always been a favorite of mine - probably because I love a dish with some heat!
I've shared some of my favorites vegan-friendly Mexican food on the blog before. Like these vegan enchiladas, vegan burrito bowls, and this Mexican black bean salad.
But somehow tacos have been neglected. And we can't have that. So I've pulled together my favorite vegan taco recipes from all the best plant-based bloggers on the internet!
You'll find:
Endless options for healthy vegan taco fillings - vegetables, fruits and legumes - you can easily customize your own creation!
Limitless options for fresh garnishes - salsa, guacamole, vegan sour cream, cilantro yogurt sauce, green goddess dressing. Get ready to kick it up a notch!
Creative flavor combos - smoky adobo peppers, spicy Mexican chilis, flavorful BBQ sauce.
And if you're looking for more easy vegan dinner ideas, be sure to grab a free copy of my one-pot vegan recipes.
27 Incredible Vegan Tacos
Meatless tacos? Yes, please! Here are my picks for the best vegan-friendly tacos on the internet.
I hope you've found the perfect meatless taco recipe to brighten up your dinner!
Still looking for more ideas? Be sure to check out these easy vegan dinner recipes, and don't forget to grab a free copy of my one pot vegan recipes.