Summer isn't over until September, but the end of August really feels like the end of summer, doesn't it? This week's meal plan kicks off with the perfect end-of-summer recipe: a chili made with fresh sweet corn, summer squash, and red bell pepper. As a bonus, the leftovers freeze well, so you can enjoy a little bit of summer in the fall. We've also got a grilled cauliflower recipe because the end of summer also means that grilling season is about to end too. Enjoy these last few weeks of summer before it's all pumpkin, all the time!
Here's this week's meatless meal plan:
Monday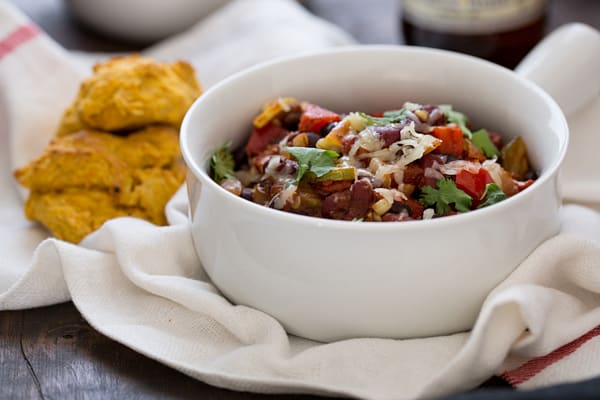 Veggie-Loaded Chili // Most vegetarian chili recipes are beans, beans, and more beans, but this one adds a bunch of summer vegetables to the mix. You might want to double the recipe to freeze so you have some on hand for those nights when you don't feel like cooking.
Tuesday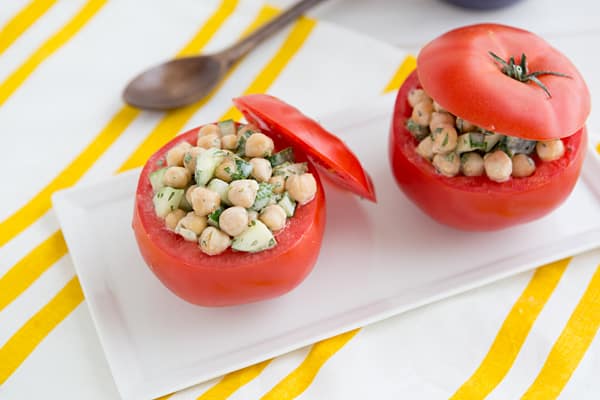 Cucumber Chickpea Salad with Lemony Tahini Dressing // This is the easiest salad to make and it's another recipe you might want to double because it's perfect for taking to work for lunch the next day.
Wednesday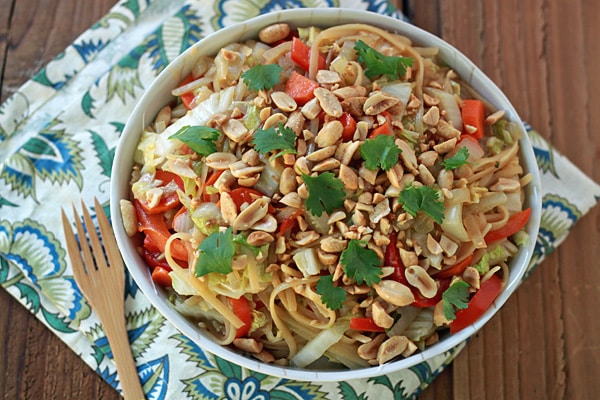 One-Pot Peanut Sesame Noodles // Who doesn't love a good one-pot pasta recipe? Fewer dishes to clean is always a good thing!
Thursday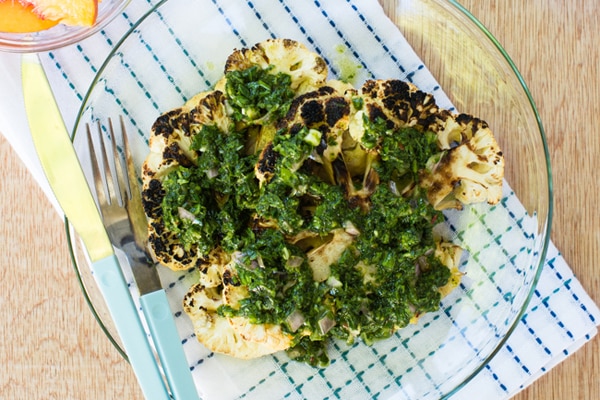 Grilled Cauliflower Steaks with Chimichurri from Hello Natural // Smoky charred cauliflower steaks topped with tangy chimichurri sauce -- because everything is better when topped with a few spoonfuls of chimichurri.
Friday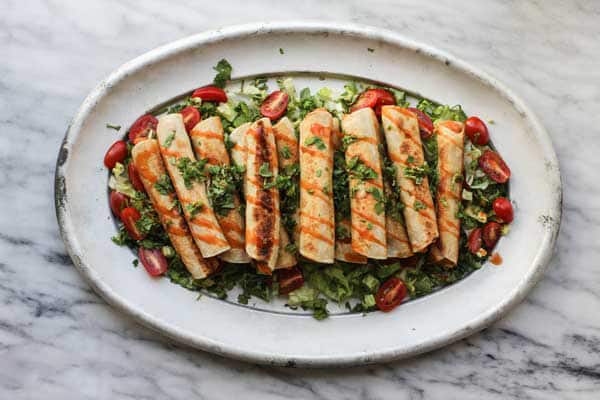 Sweet Potato & Lime Taquitos from Beard & Bonnet // Taquitos! If you make these with vegan butter, the recipe is completely vegan -- which also makes this week's meal plan completely vegan too.
Tips for This Week's Plan
If you want to serve the chickpea salad in tomatoes like in the photos, add those to the shopping list. I just hollowed them out with a paring knife and filled them with the salad -- easy!
You'll have half a head of Napa cabbage left after making the one-pot noodles. Here are 4 ways to use it.
Instead of buying 2 bunches of cilantro, save a little for Friday's taquito recipe when making the chimichurri.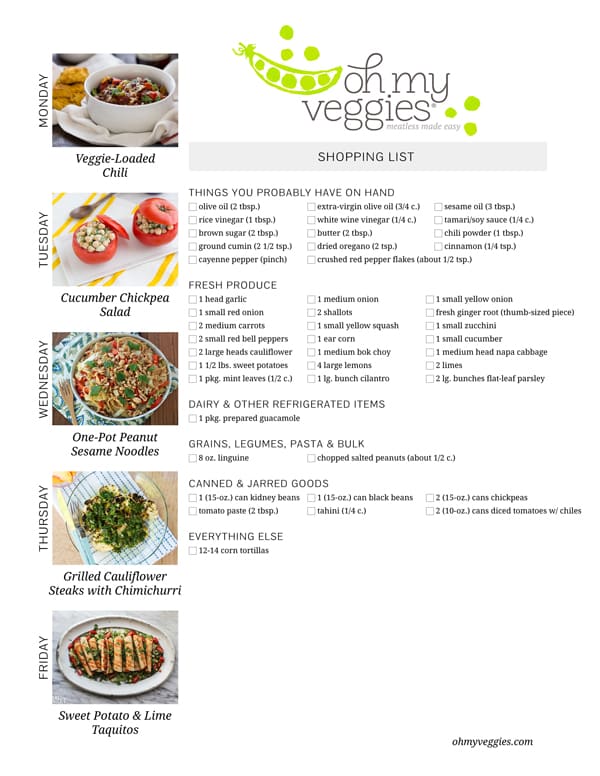 Click here for a printable version of this week's meatless meal plan and shopping list, then click on the links above to print out each recipe. Now you're set for the week!
Find more dinner ideas from our Meatless Meal Plan archives.