Our weekly vegetarian meal plans are 5-day menus that serve a family of 4 — or less if you don't mind leftovers! Click on each of the meal links below to get printable recipes.
Here's this week's meatless meal plan:
Monday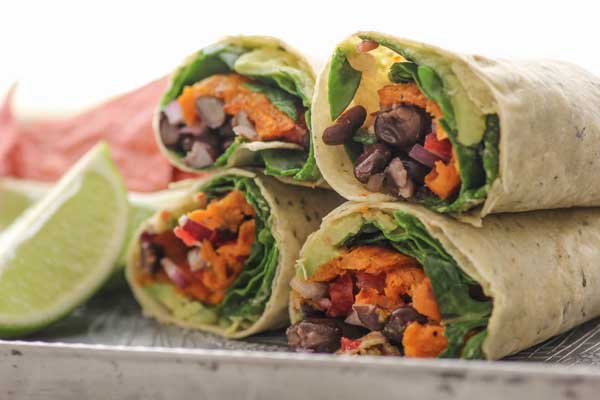 Southwestern Veggie Wraps // These sweet potato, black bean and veggie wraps are good warm or cold—if you have time, you can prepare them on Sunday and eat them on Monday for a quick dinner.
Tuesday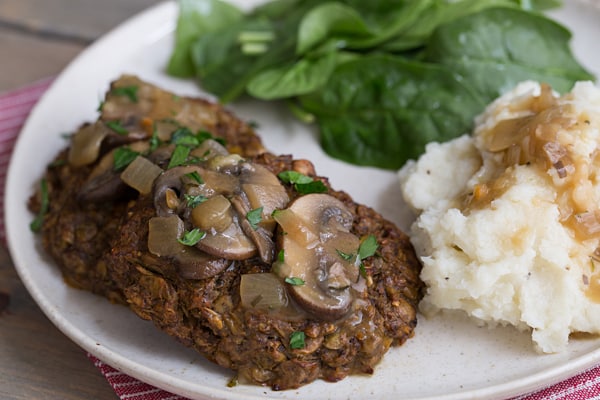 Salisbury Steak with Mashed Potatoes // These aren't the Salisbury steaks you remember from school lunches! They're made with mushrooms and lentils instead of ground beef, but don't worry, they're still perfect with a side of mashed potatoes.
Wednesday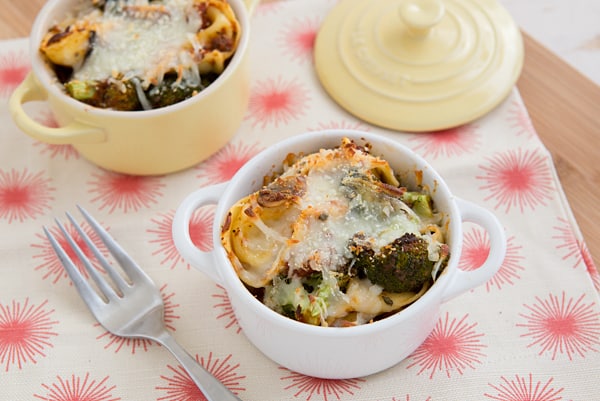 Cheese Tortellini Bake with Roasted Broccoli and Salad // Adding roasted vegetables makes a package of store-bought tortellini go a little bit further—especially when served with a salad.
Thursday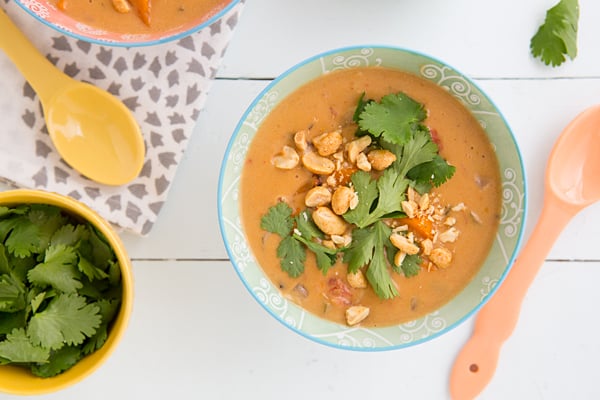 African Peanut Soup // This creamy, filling soup comes together in about 30 minutes. Save the leftovers for an easy weekend lunch.
Friday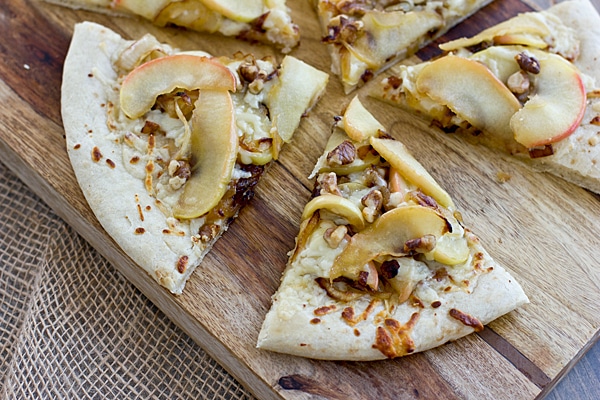 Apple Cheddar Pizza with Caramelized Onions & Walnuts // Caramelized onions take a little bit of time, but they're worth it. You can make the onions and apples in advance so on Friday night, you just have to assemble the pizza and bake it.
Tips For This Week's Plan
If you have spinach leftover from Monday's dinner, it can be used as a light side salad to round out Tuesday's meal.
The tortellini bake serves 2-4; because we plan our meals for 4, we've added a salad here too. Whip up a simple vinaigrette with ingredients you already have on hand or add a bottle of salad dressing to the shopping list.
The caramelized onions and apples for the pizza will last in the fridge for several days, so you can make them on Sunday and store them until Friday. Alternately, you can cross the large onion off the shopping list and add a jar of onion jam instead—the flavor is similar to caramelized onions.