Our weekly vegetarian meal plans are 5-day menus that serve a family of 4 — or less if you don't mind leftovers! Click on each of the meal links below to get printable recipes.
Here's this week's meatless meal plan:
Monday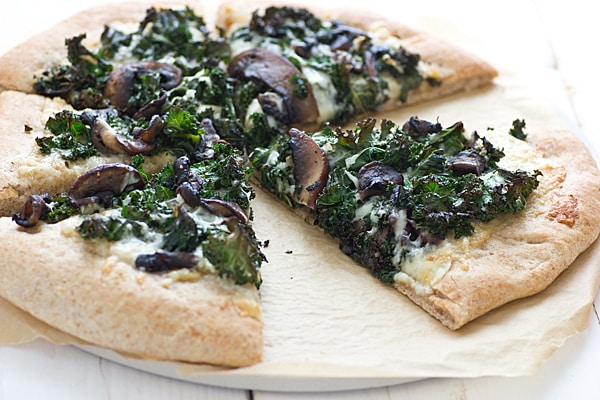 Portabella and Kale Pizza with Roasted Garlic Sauce // Instead of a traditional tomato-based sauce, this pizza is slathered with a homemade roasted garlic spread.
Tuesday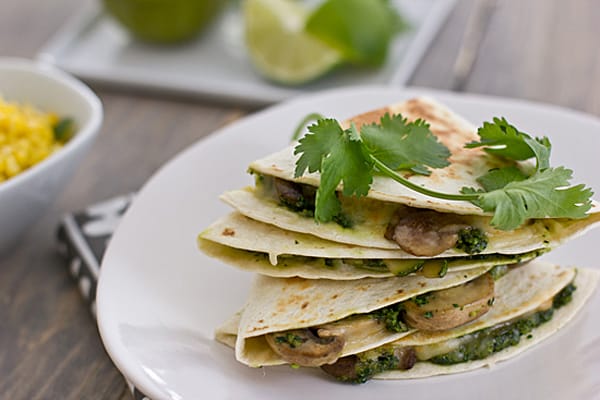 Mushroom and Zucchini Quesadillas with Cilantro Pesto // This recipe is not for cilantro haters! But if you're a fan, you'll love this easy Southwestern-inspired pesto as a quesadilla topping.
Wednesday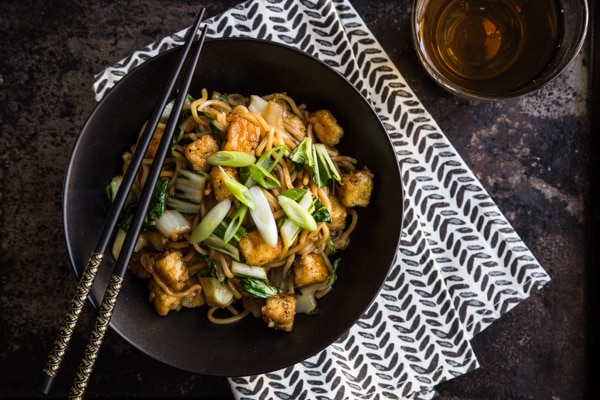 Mee Goreng with Tofu and Bok Choy // Serve these sweet noodles from America's Test Kitchen's The Complete Vegetarian Cookbook with a squeeze of fresh lime juice.
Thursday
Sweet and Sour Tempeh // Our vegetarian version of the takeout classic—with protein-packed tempeh replacing the meat!
Friday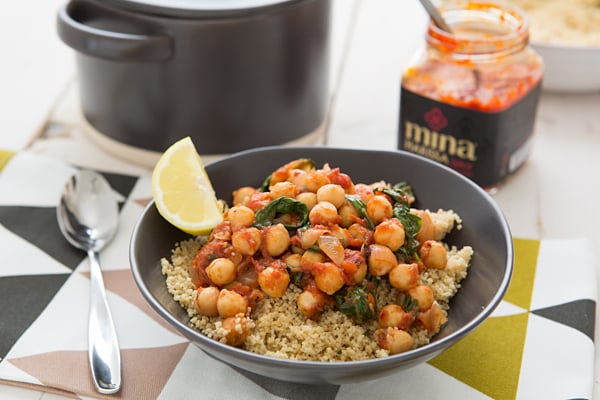 Spicy Chickpea Spinach Stew // End the week with this simple stew and save the leftovers for weekend lunches.
Tips For This Week's Plan
There are two hot sauces you might not have on hand on this week's shopping list: sambal oelek and harissa. You can substitute sriracha for the sambal oelek; harissa is a little bit harder because of the number of ingredients it has. You can make your own or simply substitute any hot sauce you have on hand, knowing the flavor won't be quite the same.
If you can find fresh Chinese noodles, use those instead of the spaghetti or linguine for the mee goreng.
The cilantro pesto calls for lime zest and the mee goreng calls for lime juice—zest a lime for the pesto, then put it in the fridge and save it for dinner the next day.
If you want salsa, sour cream, or lime wedges to serve with the quesadillas, add them to the shopping list. They're flavorful enough that they can be eaten without any accoutrements, though.
To make things a little bit easier on yourself, serve rice with Thursday's and Friday's dinners. Make it all on Thursday night and save half of it for Friday.