Our weekly vegetarian meal plans are 5-day menus that serve a family of 4 — or less if you don't mind leftovers! Click on each of the meal links below to get printable recipes.
Here's this week's meatless meal plan:
Monday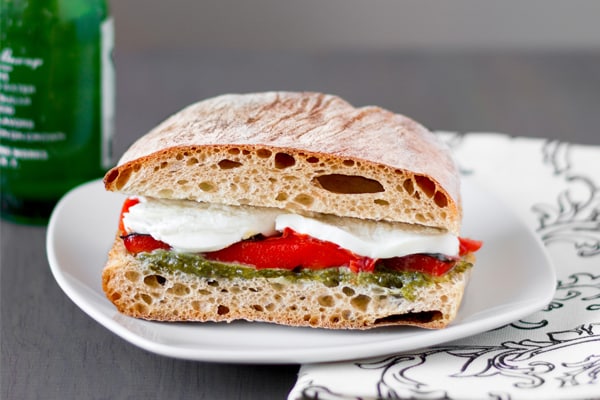 Roasted Red Pepper and Mozzarella Sandwiches with Arugula Pesto // Arugula pesto adds a peppery bite to these super easy sandwiches—serve them cold if you just can't wait to dig in or use a panini press to get them nice and toasty.
Tuesday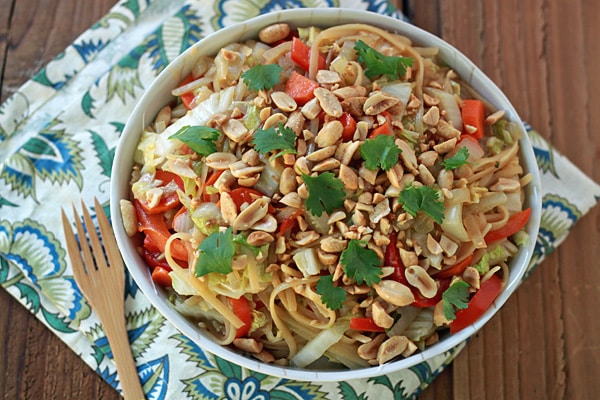 One-Pot Peanut Sesame Noodles with Veggies // Most one-pot pasta recipes are Italian-inspired, but this version is packed with Asian flavors and lots of fresh vegetables.
Wednesday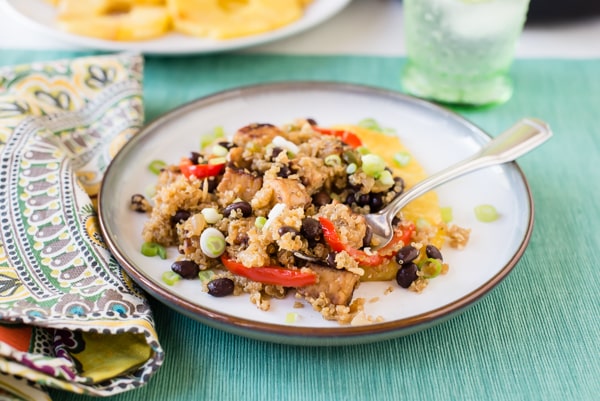 Cuban Fried Quinoa with Black Beans and Smoky Tempeh // Tempeh, black beans and quinoa combine to make this dinner an excellent source of protein.
Thursday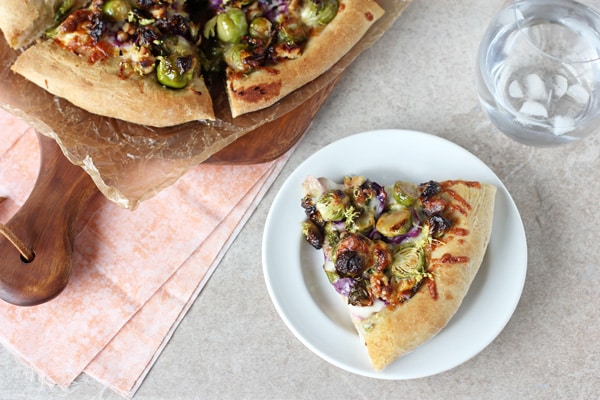 Roasted Brussels Sprout and Red Cabbage Pizza // Using refrigerated dough makes homemade pizza so much easier!
Friday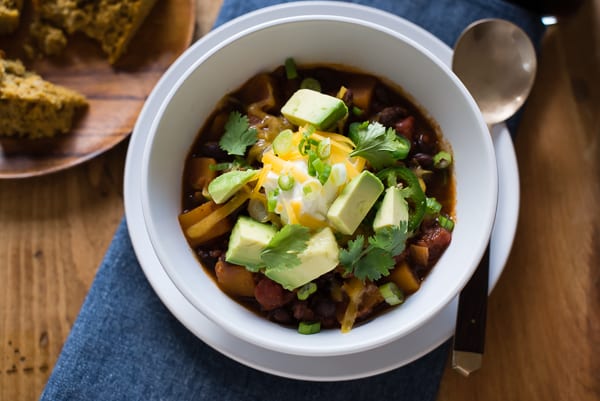 Slow Cooker Butternut Squash Chili with Porter // Who wants to cook dinner on a Friday night? This slow cooker chili can be assembled in the morning and left to cook while you work.
Tips For This Week's Plan
Many of this week's recipes have components that can be prepared in advance, so if you have time over the weekend, you can easily get a jumpstart on the week's cooking.
If you want a side with your sandwich and don't have anything on hand, add that to the shopping list!
You'll have some leftover cabbage this week—here are four ideas for using it.
Take a look at the One-Pot Peanut Sesame Noodle and Slow Cooker Butternut Squash Chili recipes before you go grocery shopping—they each call for optional toppings, which weren't added to the shopping list. Pick the ones you like and add them.