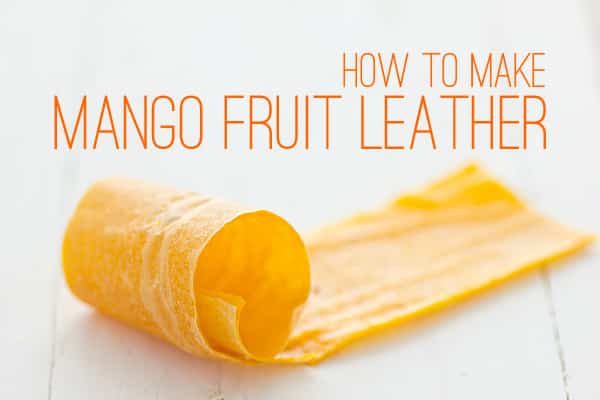 It's been a while since I posted a fruit leather recipe here and since I get requests for them once in a while, I thought I'd post a new one today--mango! While I'm not one to discriminate when it comes to fruit leather, I think mango and banana are my two favorites because both can be made without any added sweetener. No sugar, no honey, no agave--just fruit.
I decided to do things a little bit differently this time and use parchment paper instead of spraying my baking sheet with oil. This has a few pros and cons. The biggest downside is that the fruit leather gets a little bit wrinkled as the moisture is baked out. Ugly fruit leather! But using parchment paper makes it much easier to remove the fruit leather from the baking sheet, the bottom of the fruit leather isn't all oiled up, and if you're planning on wrapping your fruit leather, you can just cut it into strips while it's still attached to the parchment. Easy!
Here's how to make mango fruit leather: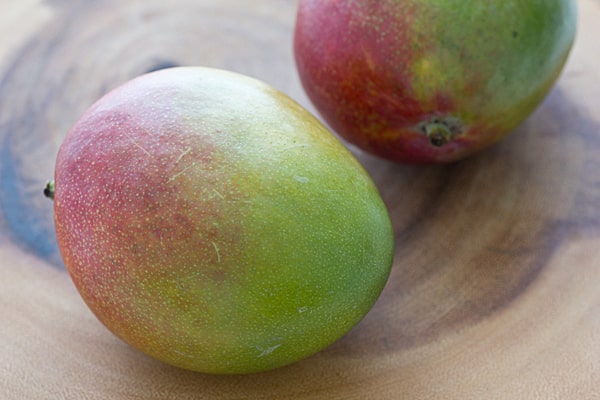 Start with two ripe mangoes. They need to be ripe, otherwise your fruit leather won't be sweet.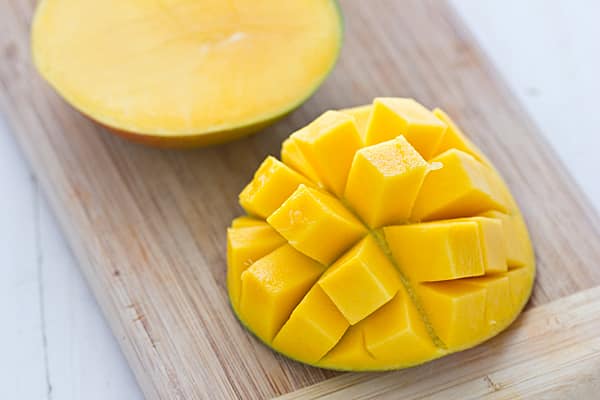 Cut the mangoes into chunks. Don't know how to cut them? I have a mango cutting tutorial!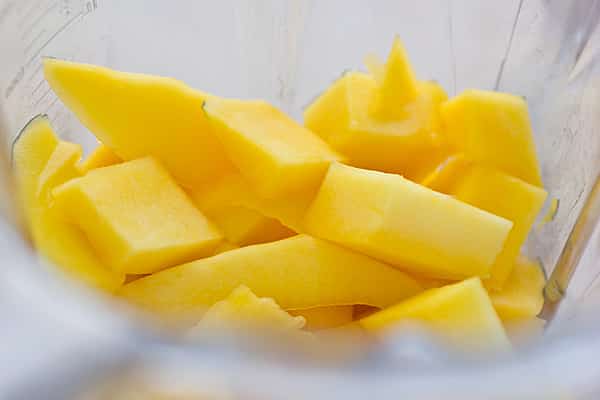 Place the mango chunks in a blender or food processor and puree until smooth.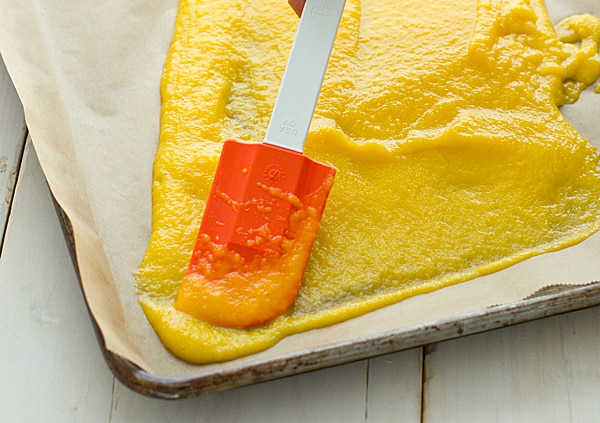 Line a rimmed baking sheet with parchment paper and spread the mango puree onto it. Make sure it's in an even layer--it's hard to make it completely even, but do your best! I like sprinkling mine with a small amount of chipotle salt.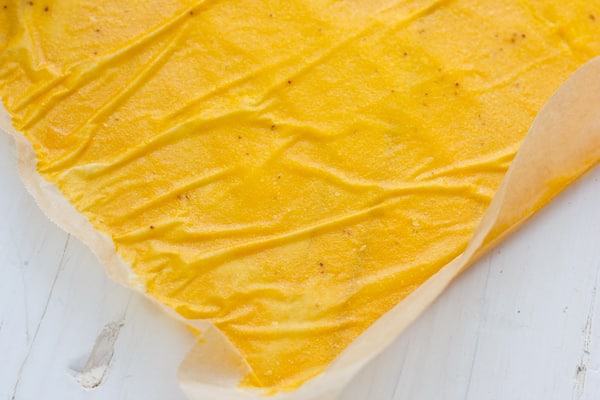 Bake at 175ºF for 3-4 hours. After about 2 hours, start checking on your fruit leather every 30 minutes or so. The fruit leather is done when it's dry to the touch, but still pliable. Sometimes the edges will be finished before the center, in which case you can cut them off and continue baking the rest.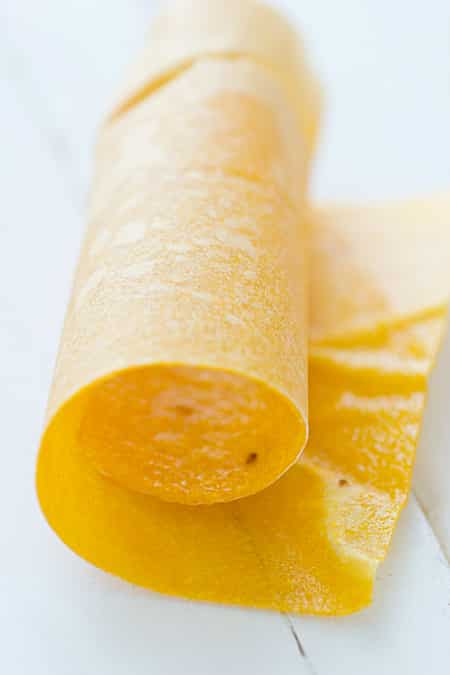 When your fruit leather is done baking, let it cool and then cut it into strips or shapes with a pizza cutter or kitchen shears.
We always eat our fruit leather within a day of making it, but wrapped tightly in plastic and stored in a sealed container, it will last up to one month at room temperature or up to a year in the freezer.