Looking to up your pasta game? Check out these easy and flavorful homemade pasta sauces. From Pistachio Pesto to 5-Minute Alfredo - there's a little something for everyone.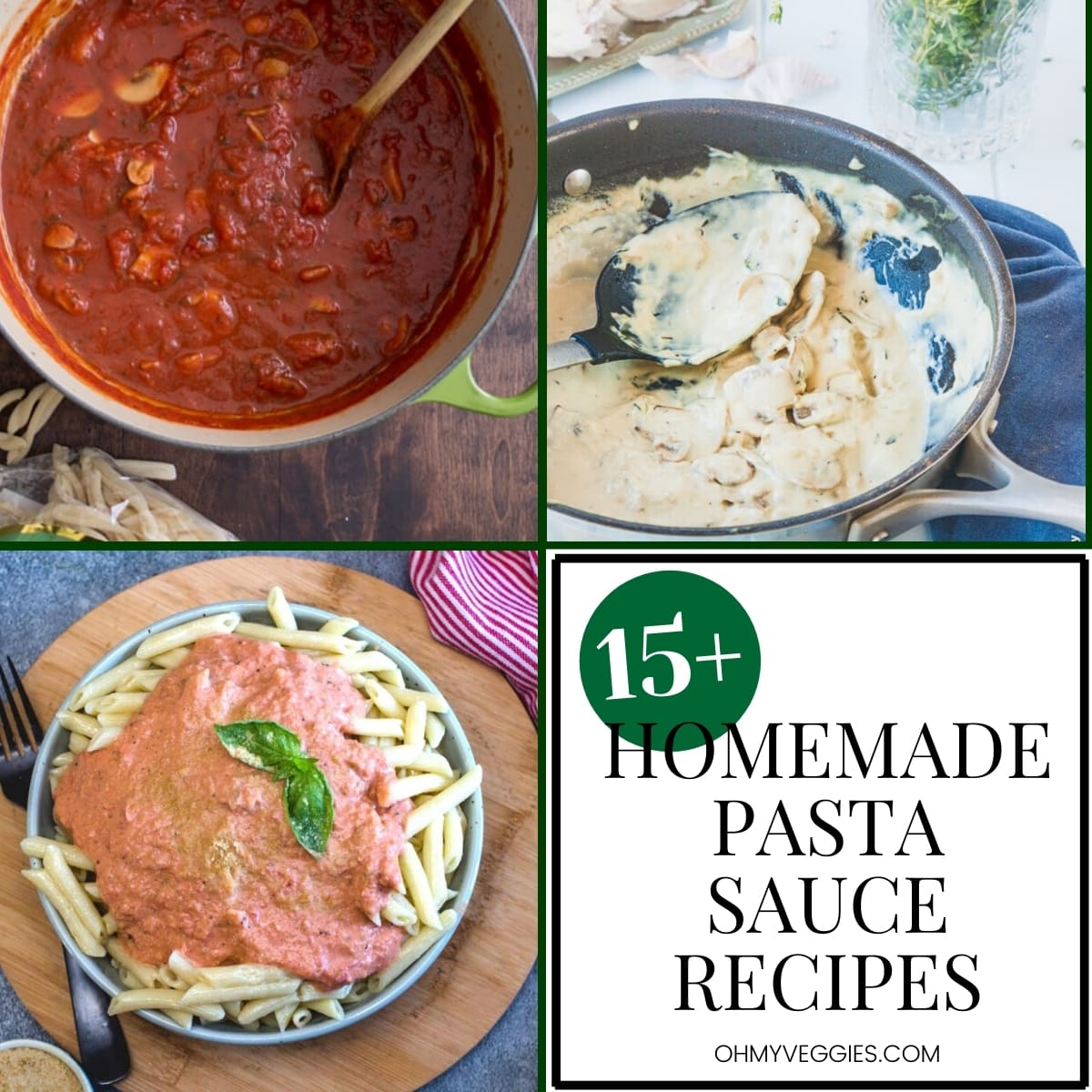 As you all know by now, I'm a bit of a pasta addict. I could seriously eat it every single day.
But even I get tired of the same old marinara sauce. So I've pulled together a few of my favorite pasta sauces here. Perfect for mixing things up a bit!
There are traditional tomato sauces, creamy pasta sauces, creative spins on pesto sauce, and even Asian-inspired sauces. So pick your favorite pasta - and load it up with one of these creations!
Homemade Pasta Sauce Recipes
Here are all my favorite tasty and creative homemade pasta sauce recipes.