I've been on the lookout for fun and creative vegan breakfast ideas, and couldn't resist rounding up some of my favorite vegan pancake recipes to share with you all. These pancakes are so delicious, no one would ever guess they're vegan and dairy free!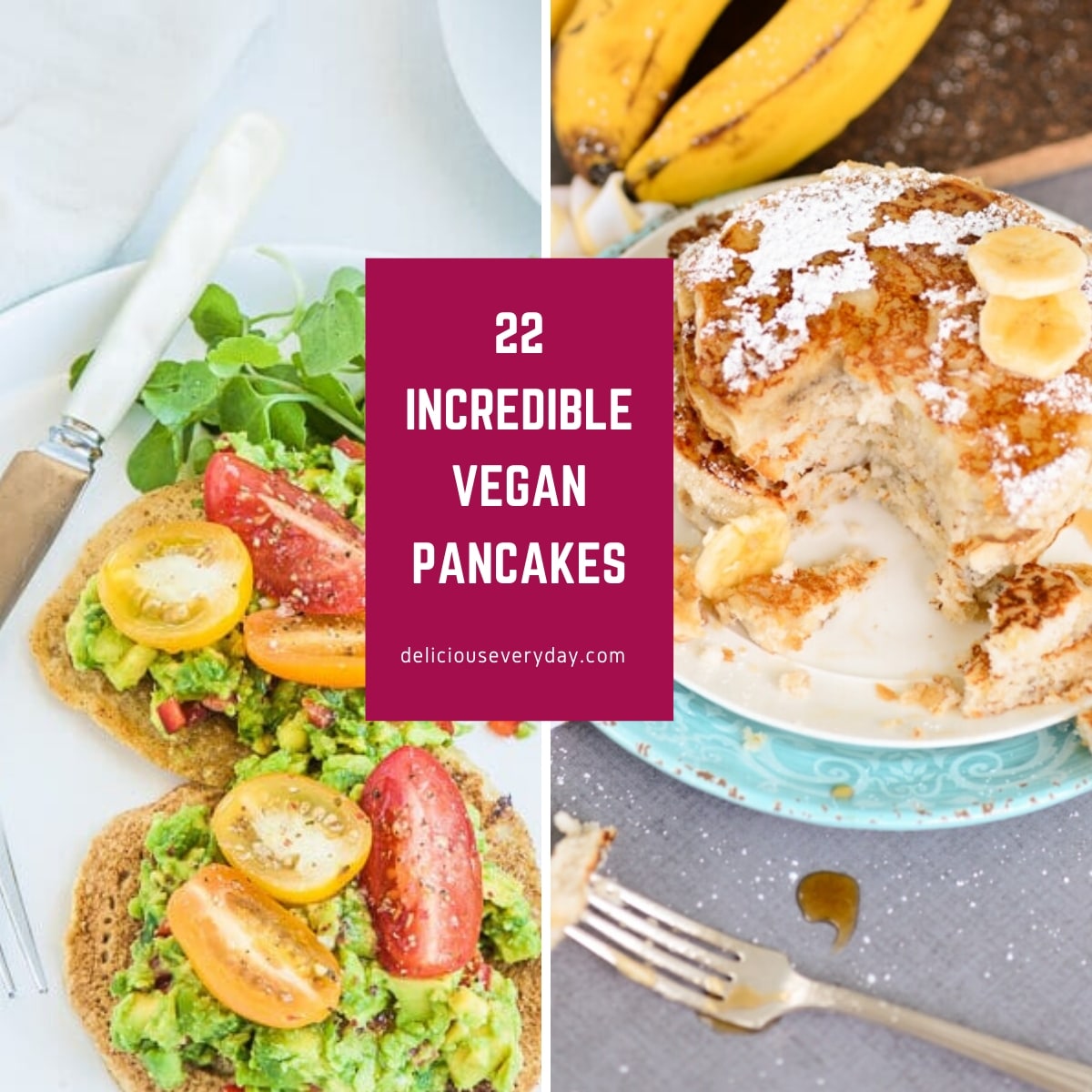 Pancakes are one of my favorite breakfast foods. Who am I kidding? They're one of my favorite foods for all times of day.
Yes, I'm guilty of eating "breakfast" for dinner every once in a while. 😉
I previously rounded up some of my favorite vegan breakfast ideas. But I felt like pancakes deserved their own special spotlight as well!
All of the pancakes on this list are:
100% vegan
vegetarian
dairy-free
egg-free
And there are even gluten-free and nut-free options too!
Pancakes for everyone - just as it should be.
Oh, but before you get started on the pancakes, be sure to grab a copy of my free vegan cheat sheet. It's packed full of tips to help you vegani-ze just about any recipe.
22 Best-Ever Vegan Pancakes
Here are my picks for the very best vegan pancakes on the internet! Enjoy your breakfast. 😉
Wow, that's a lot of pancakes.
On to the toppings! I like my pancakes drizzled with a bit of real maple syrup and a dollop of vegan butter - I guess I'm a traditionalist like that.
Other great vegan-friendly pancake toppings are: dairy-free whipped cream, chocolate sauce, fresh berries, chopped nuts, jams, or coconut yogurt. Get as creative as you like.
And if you're looking to vegan-ize your own favorite pancake recipe, be sure to grab a copy of this free cheat sheet, packed full of easy vegan substitutions.
Hope you found a little something to brighten up your breakfast routine!