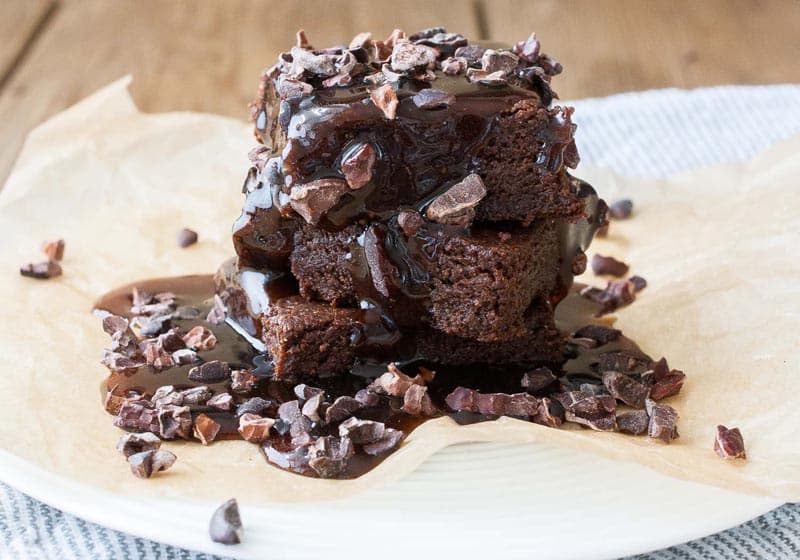 If you have a craving for chocolate, you've landed on the right page, because who can resist gooey, chocolaty brownies? We've put together a list of some of our favorite vegan brownie recipes and chances are, the list will include just what you're looking for. In addition to all of these recipes being vegan, there are also some gluten-free recipes, low-fat recipes, some made with hidden veggies and beans, and nut-free recipes. Whatever you may be looking for, we've got your brownie craving covered!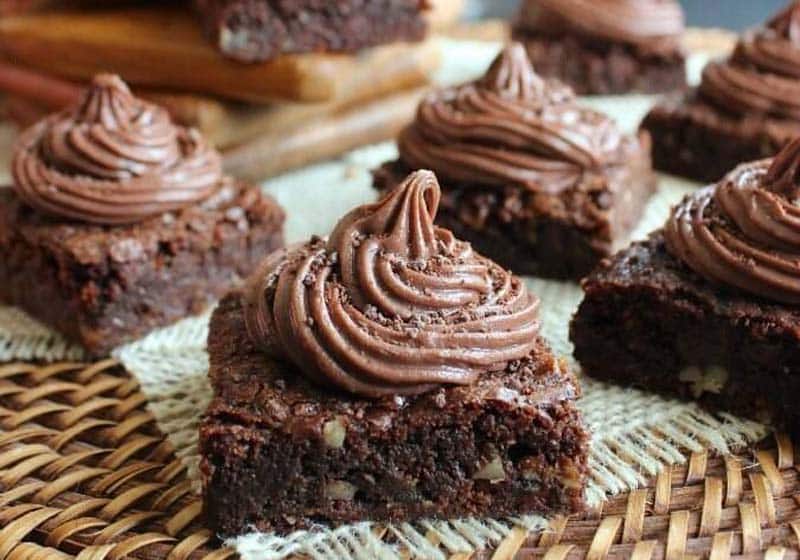 Peanut Butter Chocolate Cupcake Brownies  // Peanut butter and chocolate are one of the most classic and delicious flavor combos, especially when they're combined in a brownie. From Vegan in the Freezer.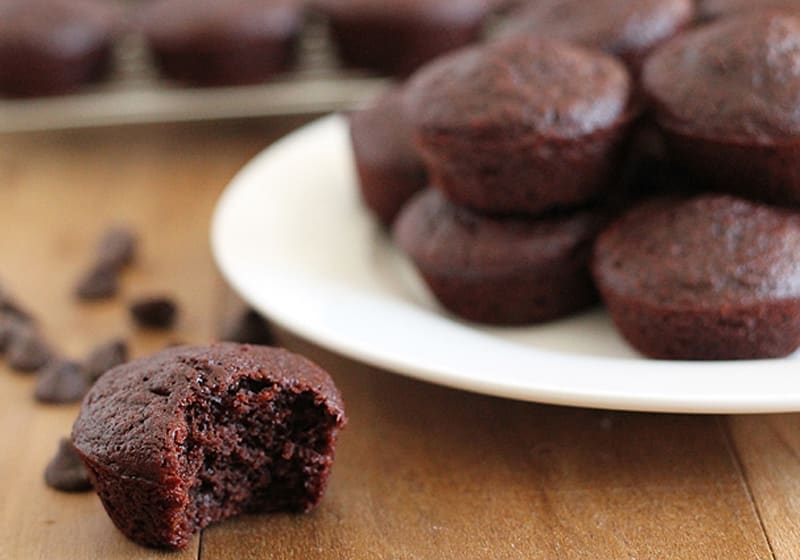 Bite-Size Brownies // These brownie bites are ideal for school lunch boxes and for snacks. Not only are they vegan, they also happen to be gluten-free. From Delightful Adventures.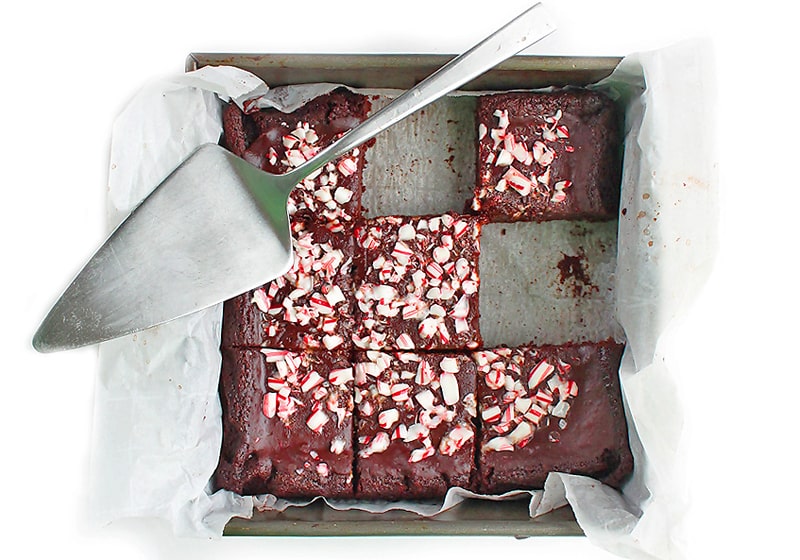 Peppermint Brownies // Another classic flavor combo is mint and chocolate. When they meet in these rich brownies, you won't be disappointed. From My Darling Vegan.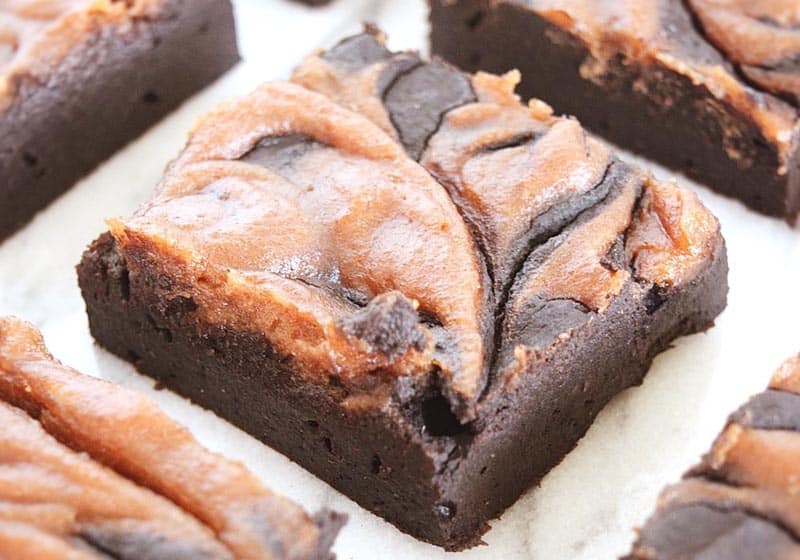 Caramel Brownies // Date caramel swirls on top of a rich, fudgy, gluten-free brownie, makes this a treat you won't be able to resist. From Beaming Banana.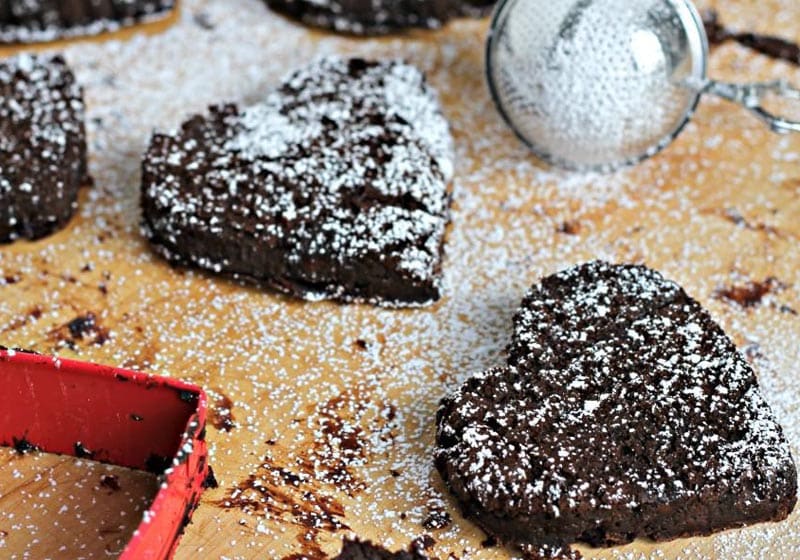 Fudgy Mocha Black Bean Brownie Hearts // Since they're cut out into heart shapes, these vegan brownies will make an extra special treat, and thanks to the addition of black beans to the batter (that no one will detect!), they're extra fudgy. From Veggie Inspired.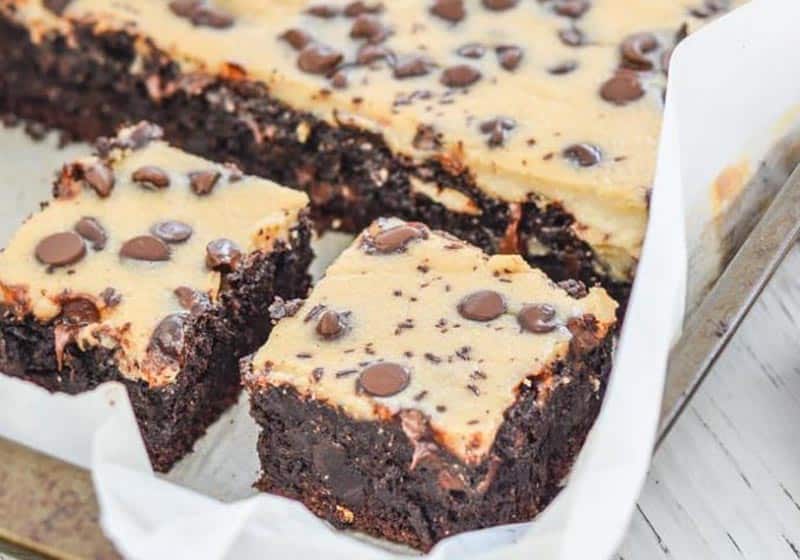 Cheesecake Topped Fudgy Brownies //You can't go wrong when you mix two favorite desserts together. Cheesecake and brownies make up this decadent treat that is sure to impress. From A Virtual Vegan.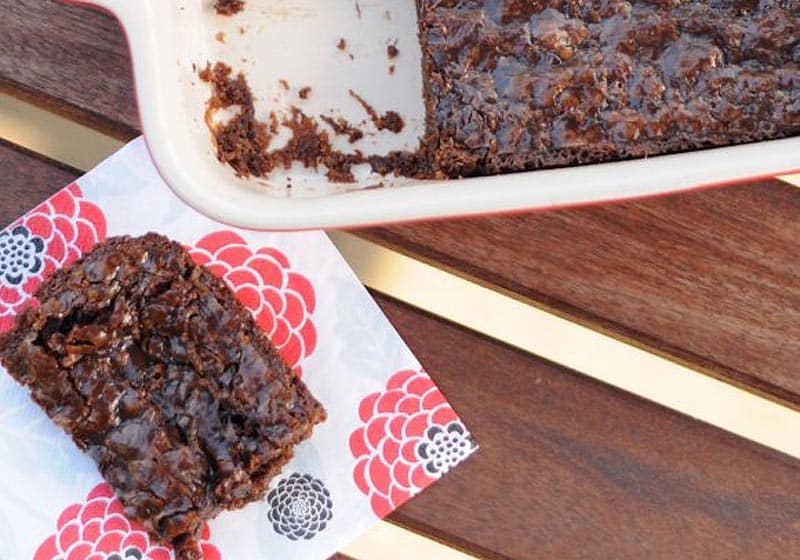 Perfect Brownies // The name says it all. Perfectly fudgy with that familiar brownie "crackle" on top make these the perfect vegan brownies. From Fried Dandelions.
Vegan Milky Way Swirl Brownies // Combine a classic candy bar with gooey brownies and you get these milky way swirl brownies that will have you wanting more after that first bite. From Fragrant Vanilla Cake.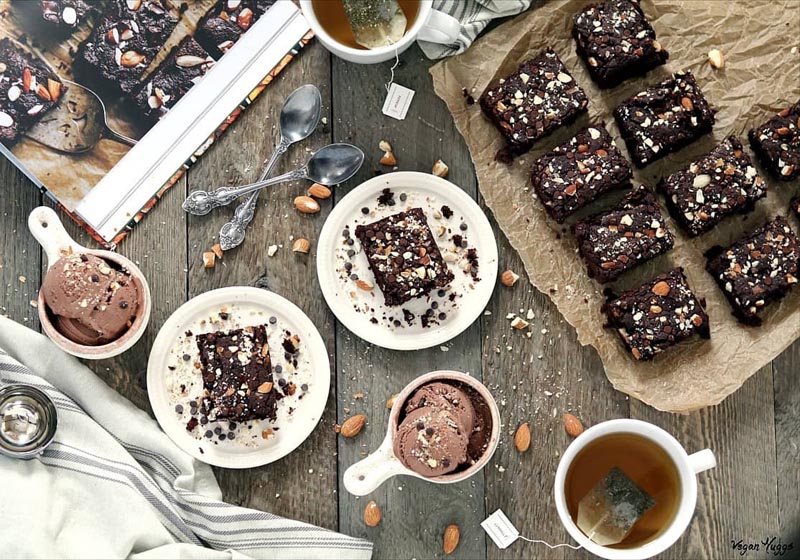 Fudgy Nut and Seed Butter Brownies // Some like nuts in their brownies, some don't. We happen to love them which is why we find these brownies irresistible. From Vegan Huggs.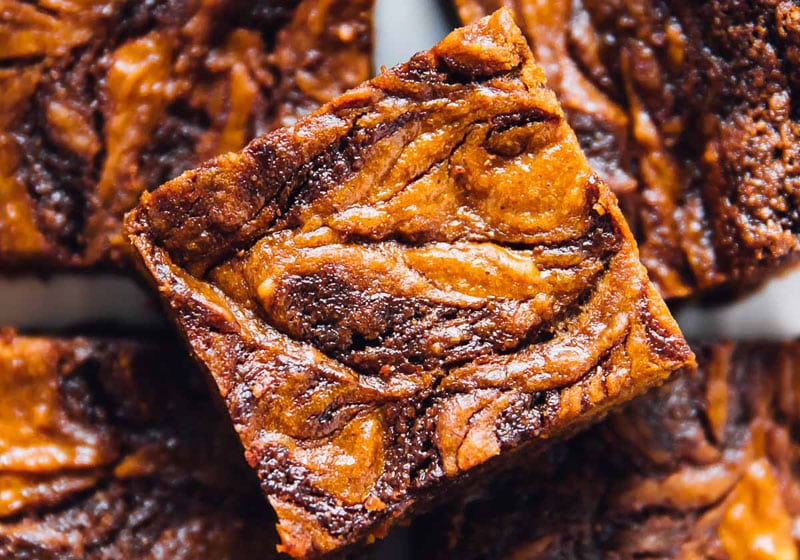 Vegan Pumpkin Cheesecake Swirl Brownies // These gluten-free vegan brownies are made extra special and crave-worthy by the decadent pumpkin spice cheesecake swirl. From Jessica in the Kitchen.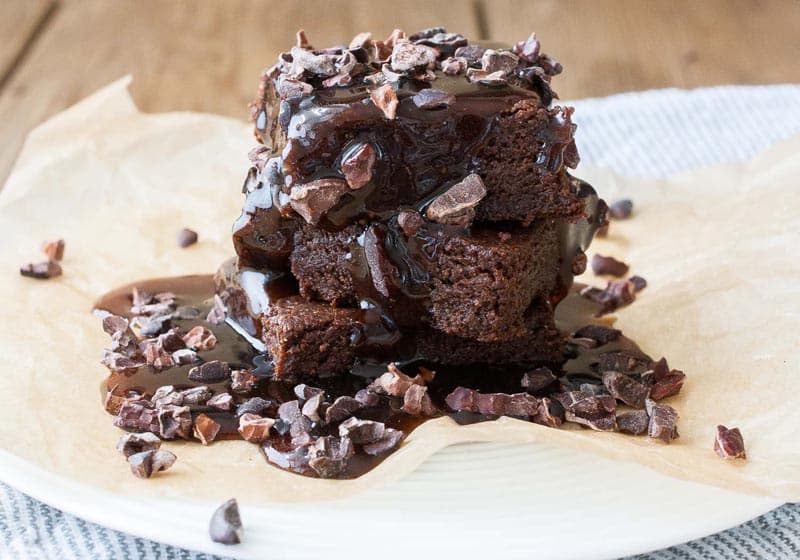 Perfect Vegan Caramel Date Sweetened Brownies // Drippy caramel sauce takes these impressive brownies over the top. This sweet bite of decadence is also nut and gluten-free. From Veggies Don't Bite.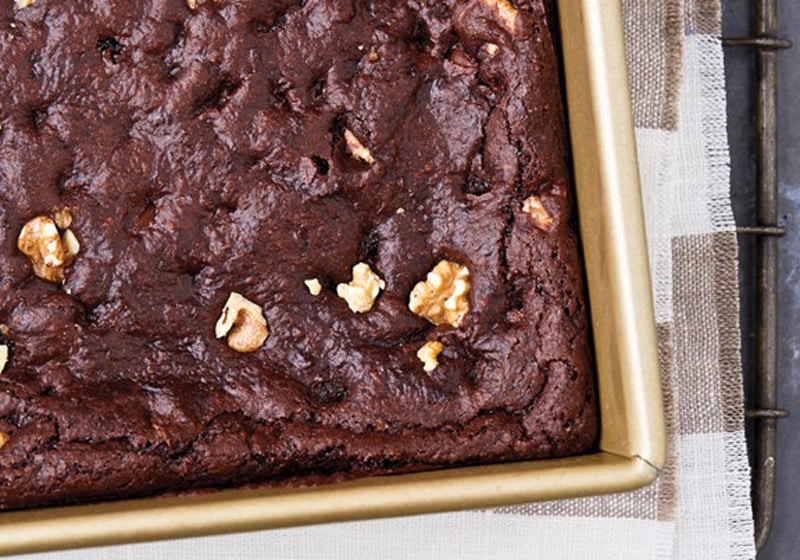 Very Fudgy Chocolate Chip Brownies // How do you make fudgy vegan brownies even more chocolaty than they already are? You add chocolate chips! From Fran Costigan.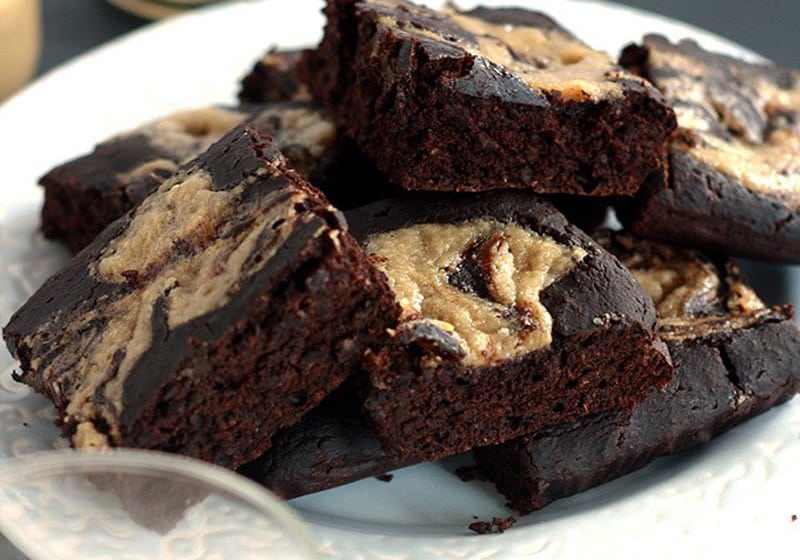 Lavender Chai Maple Tahini Swirl Brownies // If you're looking to step outside the regular brownie box and make a tasty vegan brownie with a unique flavor combo, this is the recipe for you. From Love Me Feed Me.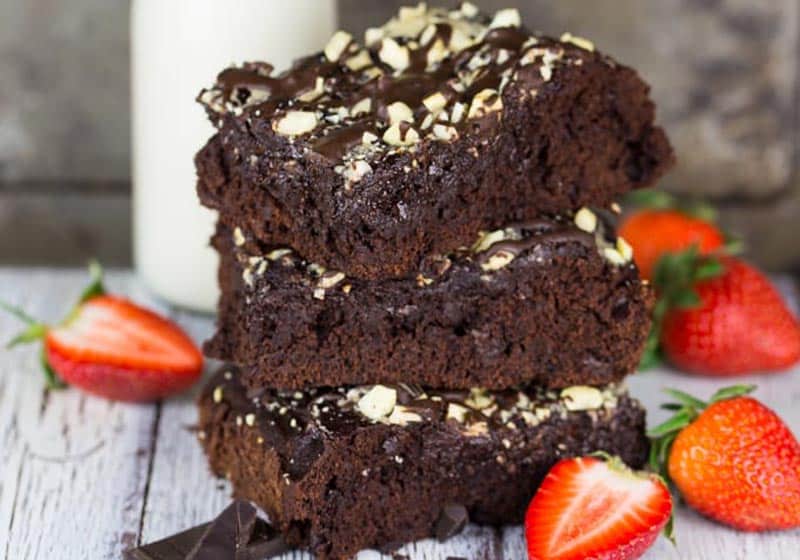 Fudgy Tahini Brownies // The addition of tahini (an ingredient you may not have expected!), makes these brownies extra fudgy and super moist. From Vegan Heaven.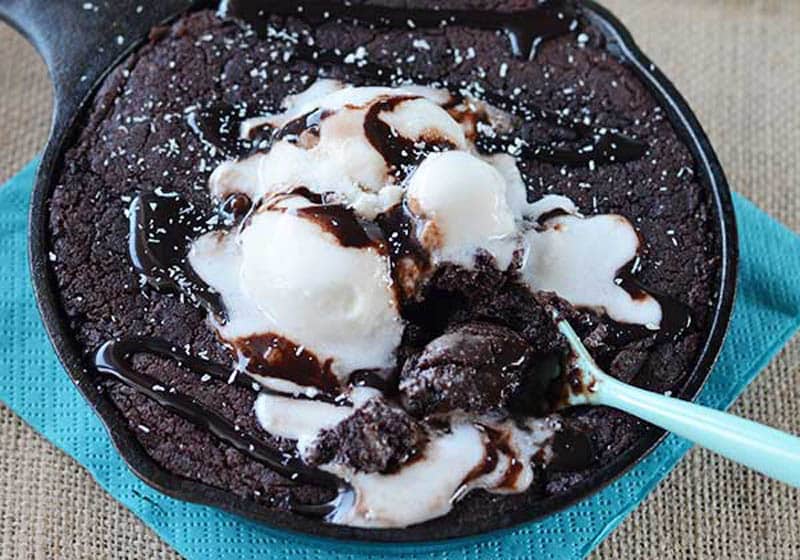 Chocolate Skillet Brownie // A brownie can't get any more decadent than when you top it with ice cream and chocolate syrup and eat it warm, right from a skillet. From Natural Fit Foodie.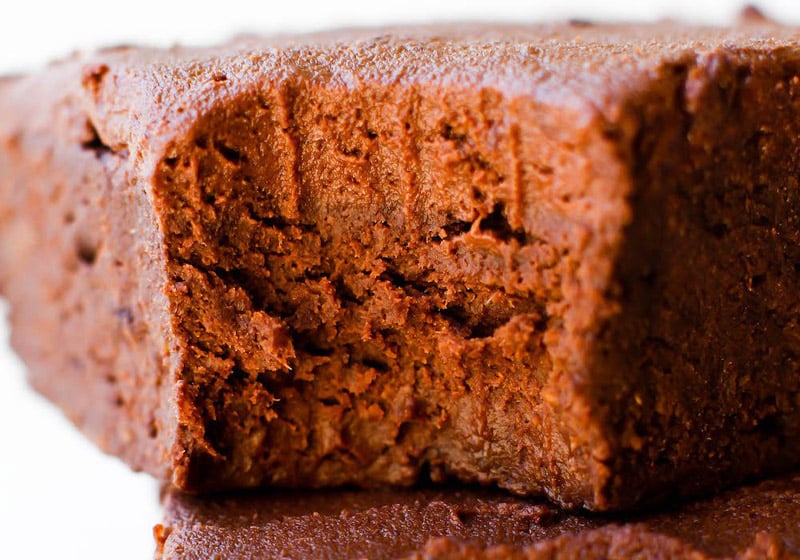 Low Fat Fudgy Brownies // Just because you're paying attention to calories, doesn't mean you can't have brownies! You'd never know these fudgy vegan brownies are low-fat. From Feasting on Fruit.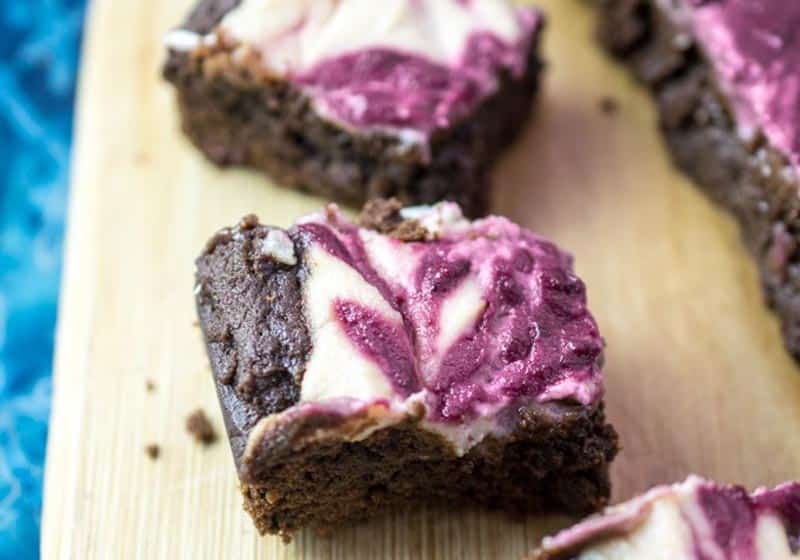 Berry Cheesecake Brownies // Berries and chocolate together are wonderful, especially when they come together in a brownie. Throw in a cheesecake swirl and you have a brownie you'll want to make over and over again. From Yup, it's Vegan.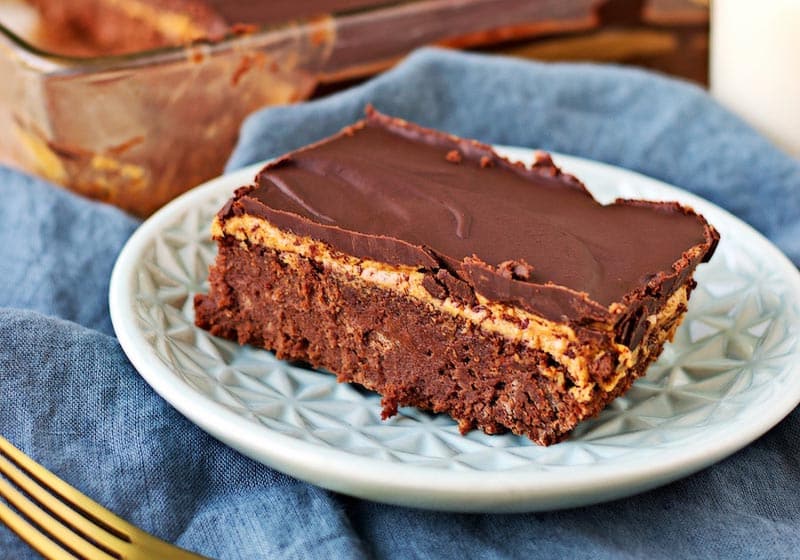 Vegan Buckeye Brownies // Take a classic treat and turn it into a brownie recipe and you get these buckeye brownies that are bursting with peanut butter and chocolate flavor. From Contentedness Cooking.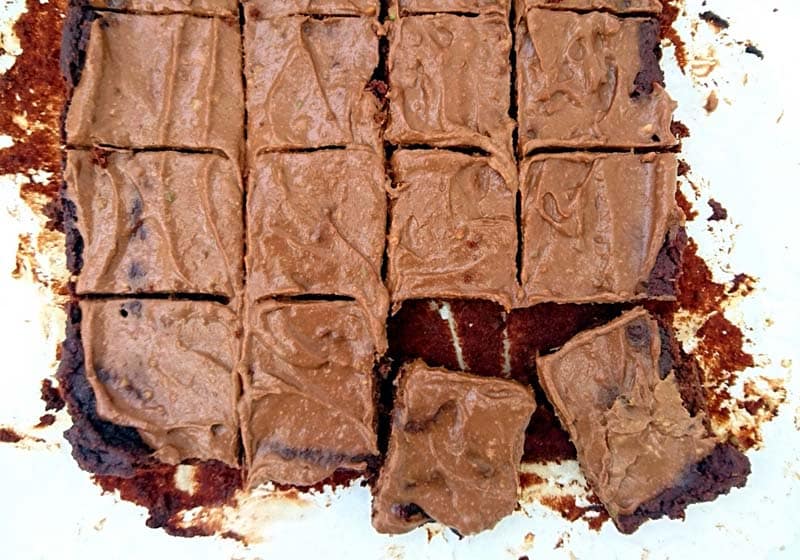 Avocado Chocolate Brownies // No one will know they're eating brownies made with avocado when you serve them these gooey, chocolaty delights. From Healthy and Psyched.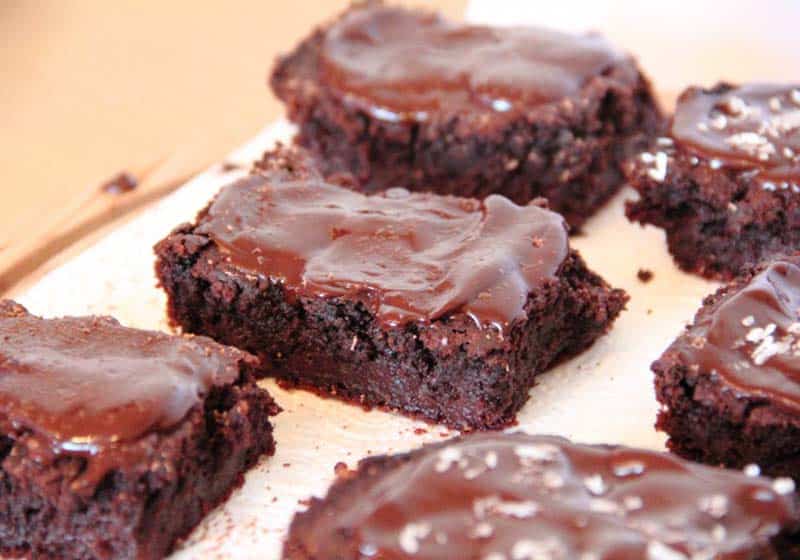 Fudgy Beetroot Brownies // Beets can be used in many desserts, such as cakes and muffins, to make them extra moist and that's exactly what they do in these fudgy vegan brownies that everyone will love. From The Tofu Diaries.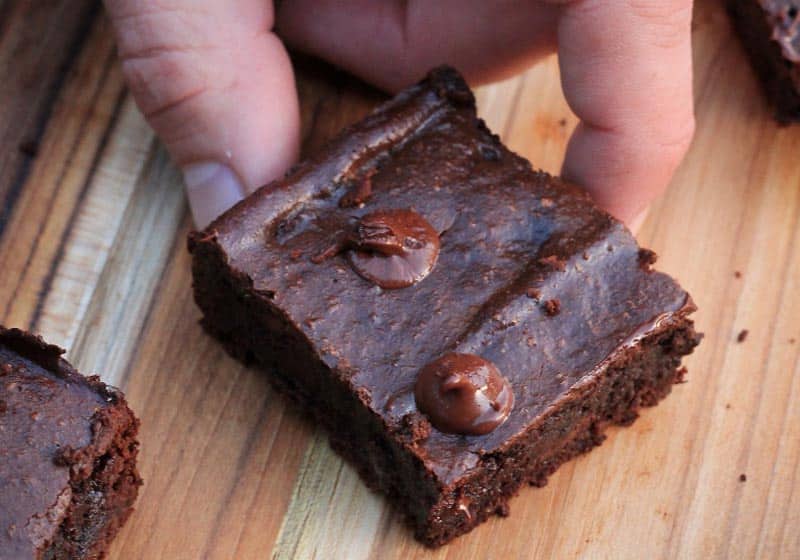 Vegan Double Chocolate Sunflower Brownies // Eight ingredients is all you need to make these rich, chocolaty, gluten-free vegan brownies that also happen to be oil-free. From The Vegan 8.