Despite the explosion of pumpkin spice everything all the time everywhere, summer isn't over yet! This week's menu starts off with an easy pasta dinner made with fresh corn and tomatoes and later in the week, we have a Thai-inspired stuffed zucchini recipe and fajitas to make use of even more summer produce. A filling taco salad and an effortless Jamaican stew round out the week.
Here's this week's meatless meal plan:
Monday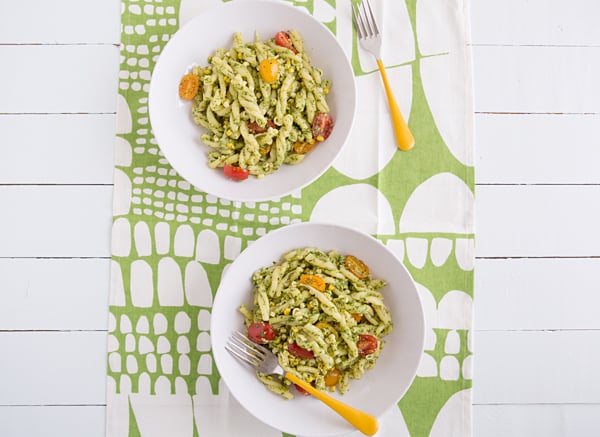 Pasta with Cilantro-Jalapeño Pesto, Fresh Corn, and Tomatoes // The Cilantro-Jalapeño Pesto in this recipe is one of my favorites--I keep it on hand in the freezer at all times.
Tuesday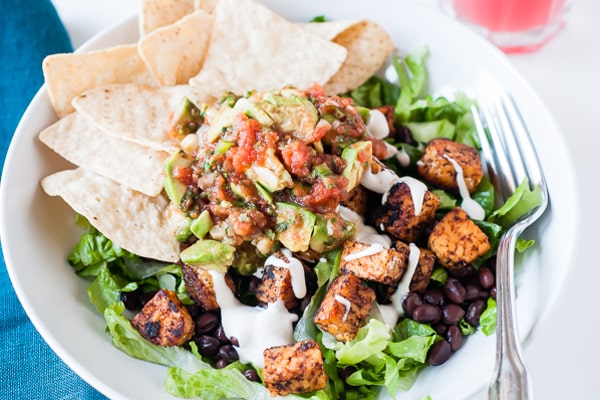 Tempeh Black Bean Taco Salad from Cafe Johnsonia // Crumbled tempeh is the perfect substitute for ground beef in taco meat. You might not even be able to tell the difference!
Wednesday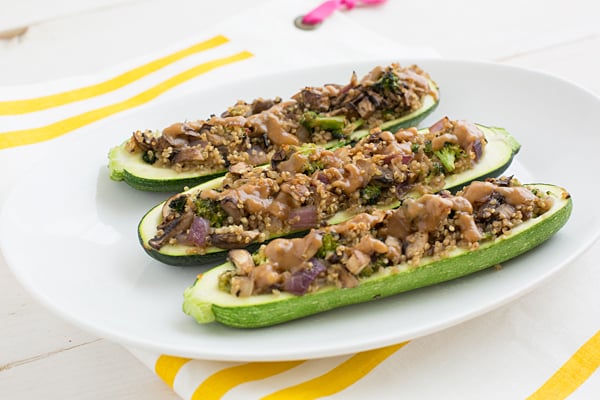 Stuffed Zucchini with Creamy Peanut Lime Sauce from Dishing Up the Dirt // The only way to make stuffed zucchini even better is to top it with creamy peanut sauce. Yes!
Thursday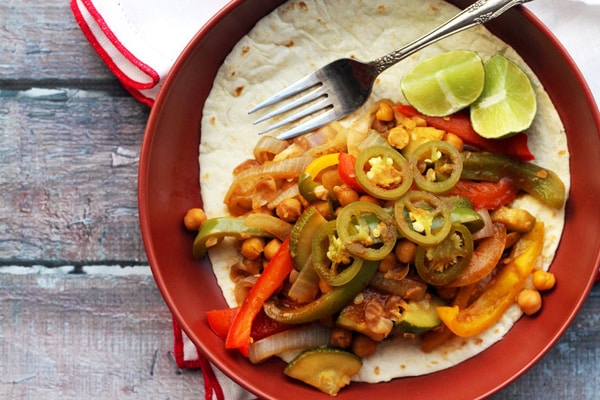 Chickpea Fajitas from Eats Well With Others // Beer-marinated veggies and chickpeas make a satisfying filling for these vegetarian fajitas.
Friday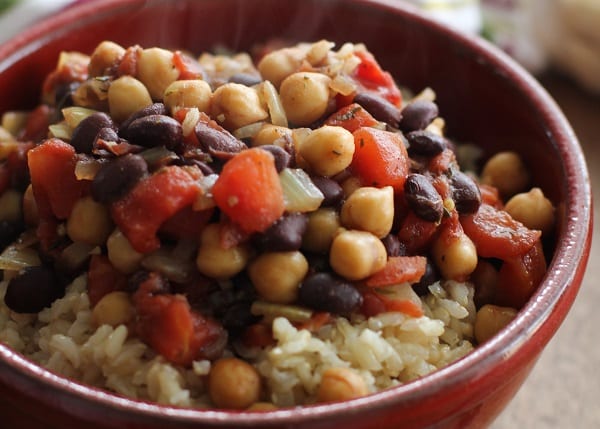 Jamaican Chickpea Stew // Leftovers of this stew will keep in the fridge for a few days, so you can save them for Monday's lunch.
Tips for This Week's Plan
Cashew cream is listed as a potential topping for the taco salad--if you decide to make it, add the ingredients to your shopping list. (I'm partial to this chipotle-infused crema myself and leftovers would be perfect for serving with the fajitas!)
If you buy a big package of tortillas for the fajitas, use some of the extras to make homemade baked tortilla chips for the salad instead of using store-bought.
Feel free to substitute your favorite grain for the rice in the Jamaican Chickpea Stew recipe.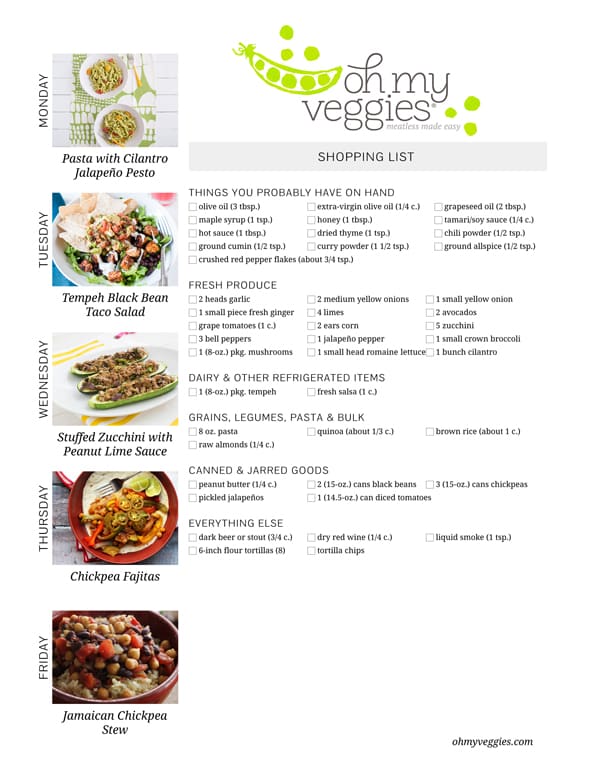 Click here for a printable version of this week's meatless meal plan and shopping list, then click on the links above to print out each recipe. Now you're set for the week!
Find more dinner ideas from our Meatless Meal Plan archives.