Peas! We've got snow peas, snap peas, peas peas, and chickpeas on the menu this week — the first three in the form of a tasty stir fry and the last in a flavorful Indian-inspired chickpea recipe. If that's still not enough peas for you, you could put some on Wednesday's Roasted Broccoli & Sun-Dried Tomato Pizza, but that might be a little weird. We like easy recipes for Fridays, so the week ends with store-bought veggie burgers and roasted cauliflower.
Monday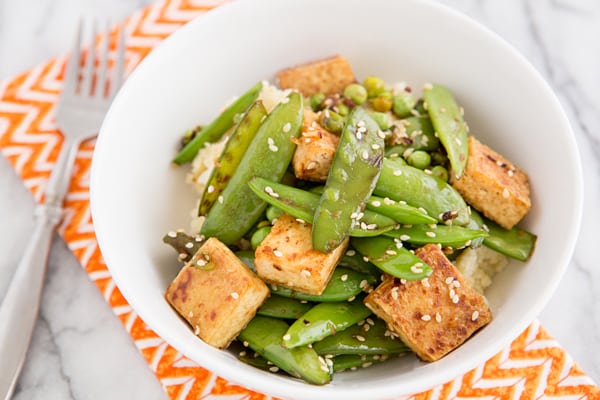 Three Pea Ginger Tofu Stir Fry from The Law Student's Wife // I consider myself an expert in all things tofu, but the technique for making the tofu in this recipe was completely different from anything I've done before — the tofu is frozen, boiled, then sautéed in a little bit of oil until it's crispy. This simple, delicious stir fry makes the most of spring peas. I mean, there are three different kinds of peas in the recipe! So! Many! Peas!
Tuesday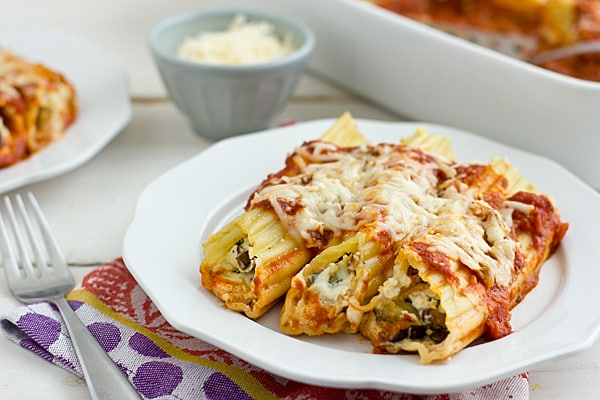 Make-Ahead Cheese & Roasted Vegetable Baked Manicotti from Oh My Veggies // We try to keep it simple in these meal plans, but this recipe is a little more involved. It's okay though, because they can be made ahead! Make them on Saturday and pop them in the freezer or assemble them on Monday night and refrigerate them until dinnertime on Tuesday.
Wednesday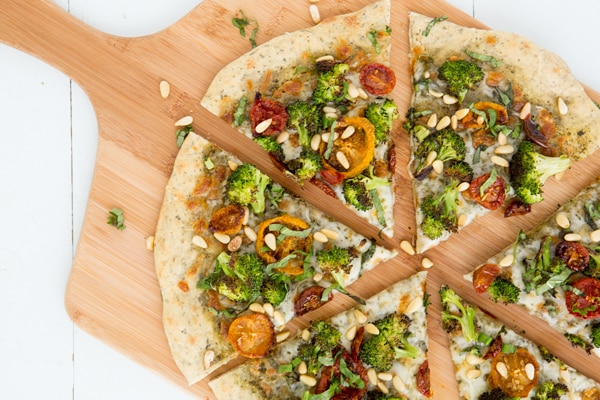 Roasted Broccoli & Sun-Dried Tomato Pizza from Oh My Veggies // Here's the best reason to make your own pizza at home: it might take a little more work, but you can't get roasted broccoli and sun-dried tomatoes on a pizza you order from Little Caesar's. (You can get green olives and pineapple though. Don't ask me how I know this.)
Thursday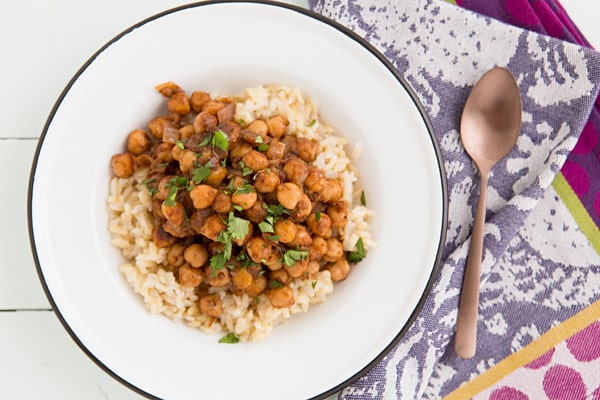 Spicy Indian Chickpeas with Brown Rice from Martha Stewart Living // This recipe is crazy delicious! And easy too. Although it says it serves 8, we got 4 main-dish-sized servings out of it.
Friday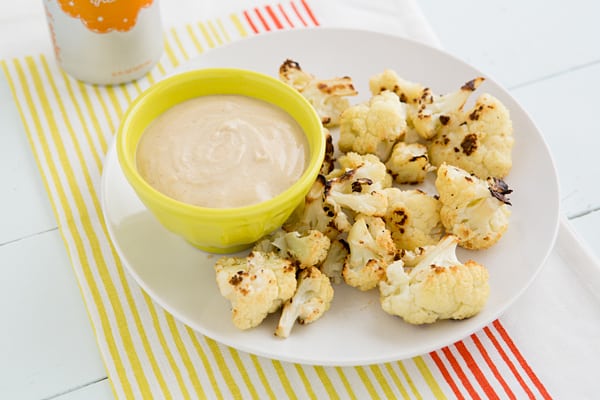 Veggie Burgers + Roasted Cauliflower with Tahini Sauce from Apples and Sparkle // Not everything needs to be a recipe! Throw some of your favorite veggie burgers on a grill pan (we like Hilary's Eat Well and Sunshine Burgers), top them with your favorite fixings, and serve them with a side of roasted cauliflower and tahini. Who needs fries and ketchup?!
Tips for This Week's Plan
The tofu for Monday's recipe needs to be frozen in advance — don't forget!
You'll probably have more pesto, basil, and sun-dried tomatoes than you need for the pizza. Stir some pesto into the ricotta for the baked manicotti, add chopped sun-dried tomatoes to the veggie filling, and sprinkle chopped basil leaves over the manicotti just before serving.
The pizza calls for a pound of pizza dough, but you can use a pre-made crust to save a little more time.
We had the Indian Chickpeas and stir fry with brown rice, but you can use any grain you have on hand.
The Indian Chickpea recipe calls for tomatoes and peppers for garnish, but I left that off the list.
I always like to have a light salad with my pizza, so I added greens and dressing to the shopping list. Save some greens for Friday's veggie burgers!
If you can find fresh green peas, buy those instead of frozen. Shelling them is therapeutic!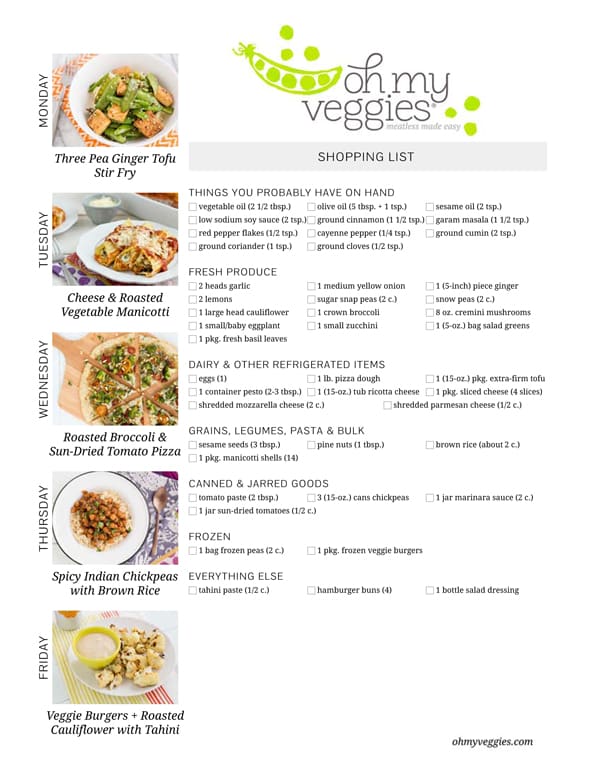 Click here for a printable version of this week's meatless meal plan and shopping list, then click on the links above to print out each recipe. Now you're set for the week!
Find more dinner ideas from our Meatless Meal Plan archives.