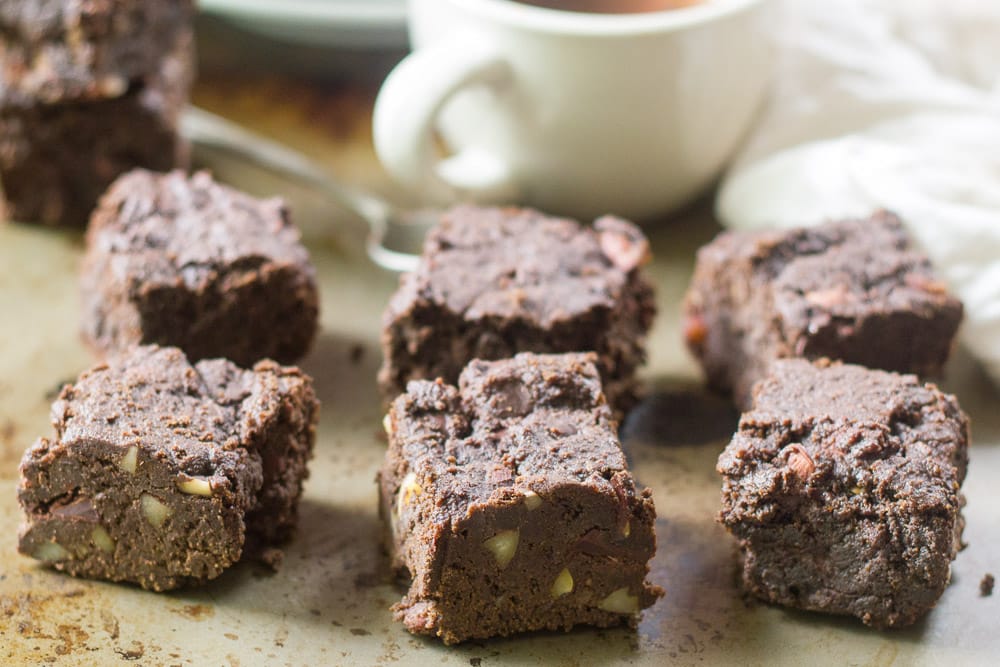 I've never been very good at following recipes. I know, shocking! But it kind of makes sense: my inability to follow other people's recipes is a big part of what got me started on creating my own recipes.
So I can have a tough time with cookbooks. On the one hand, when I'm cooking from a cookbook I've got a recipe in front of me that's been developed and tested by somebody that really knows what they're doing. I should probably follow it. It'll turn out good that way. On the other hand, I just can't resist the temptation to add a squeeze of lime or a dash of cinnamon or to turn that sandwich into a wrap.
That's why I kind of freaked when I first cracked open YumUniverse Pantry to Plate by Heather Crosby. Basically, it's a plant-based, gluten-free cookbook that breaks all the rules of cookbookery. Each section begins with recipe template that tells you what ingredients you need and in what amounts, and what your options are as far as ingredients you can improvise on. So it's kind of like a recipe, but one where you're encouraged to create your own spin on the dish. The book is also filled with cooking tips to help you out when you decide to try your hand at a recipe template. And after each template you'll find a bunch of traditional recipes as well, in case you aren't quite ready to go full on with a template.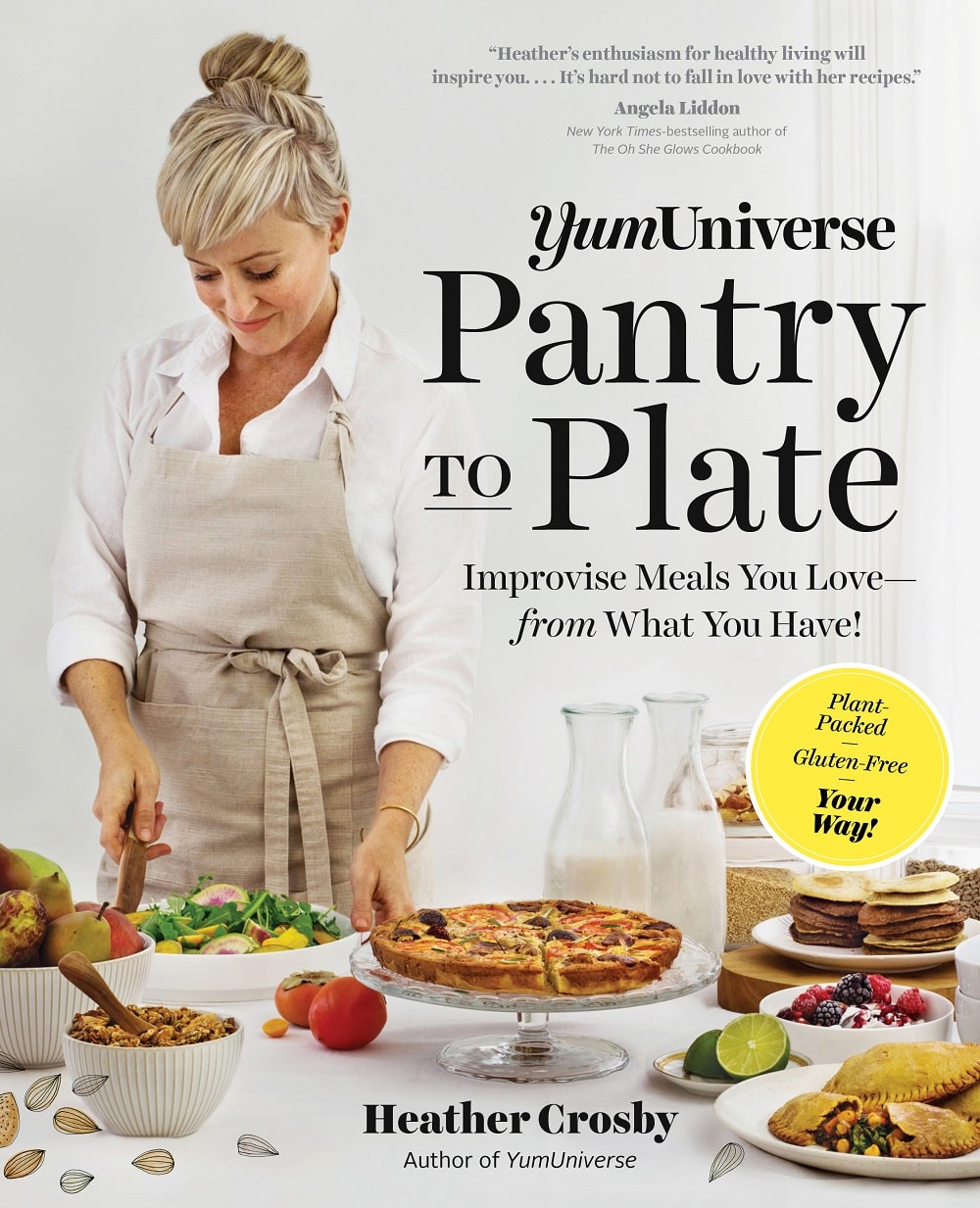 My first recipe to try from the book was the Mocha, Almond & Chocolate Chunk Brownies. Even though I'm challenged in the recipe-following department, I'm not terribly familiar with gluten-free baking, so I was happy to follow this one to the letter. But, seeing as how they turned out perfect, I think next time I'll try improvising from the the Sneaky Brownies template that precedes the recipe. These particular brownies are sneaky in that they contain a cup and a half of carrots!  You'd never know though—the taste and texture was pure fudgy mocha deliciousness.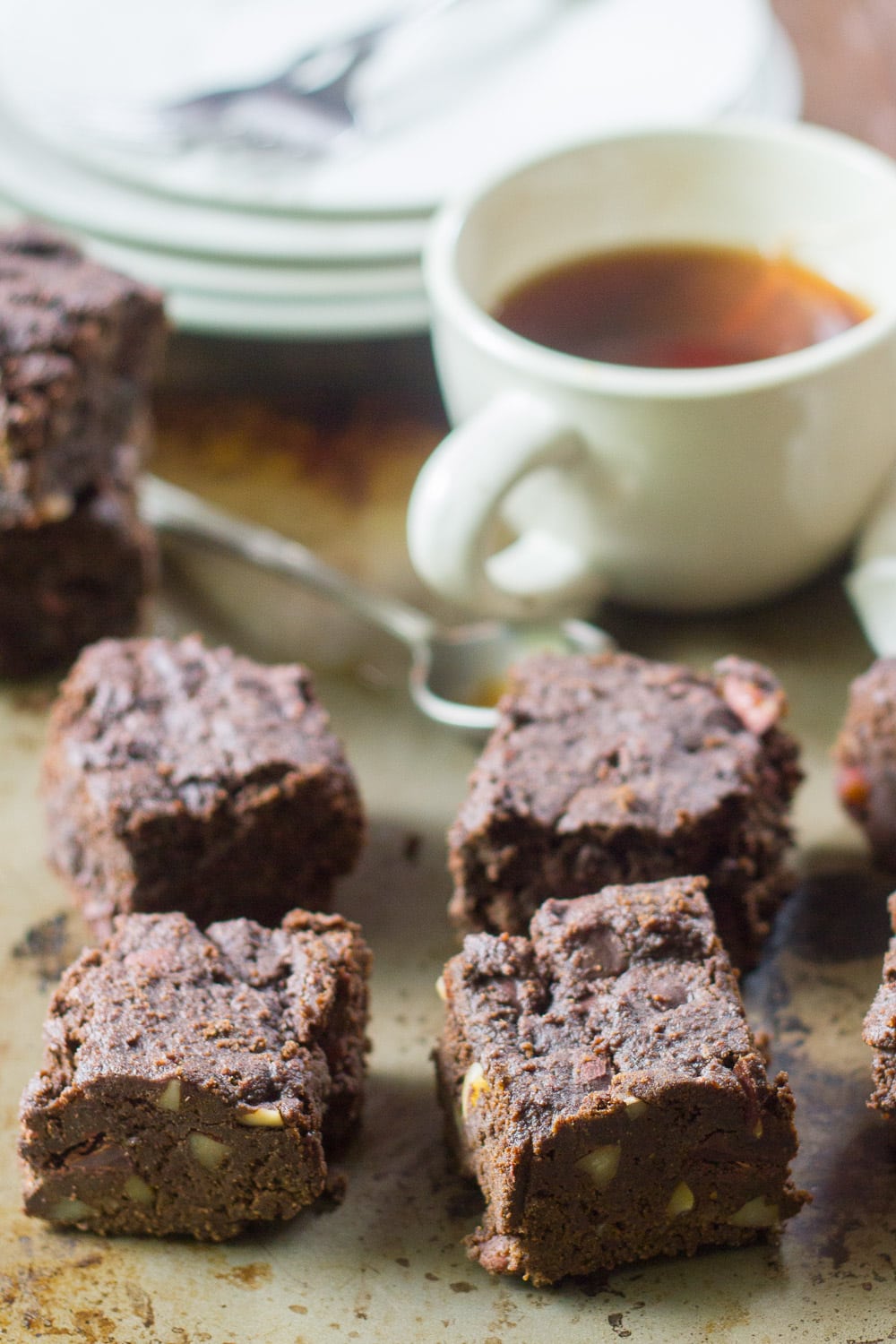 You can buy YumUniverse Pantry to Plate on Amazon.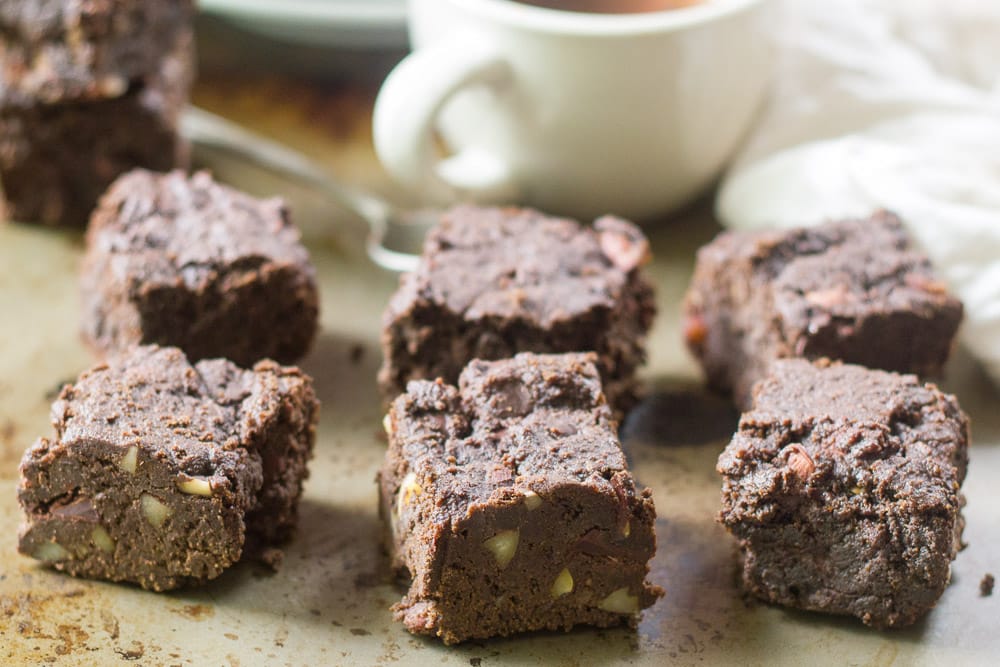 Ingredients
¾

cup

110 g raw, unsalted almonds

Pinch

plus ½ teaspoon salt

½

cup

120 ml unrefined coconut oil, gently warmed to liquid, plus more for greasing

1 ¼

cup

200 g brown rice flour

1

cup

200 g Sucanat

¾

cup

85 g blanched almond flour

½

cup

25 g cocoa/cacao powder

1

teaspoon

baking powder

1

teaspoon

baking soda

¾

teaspoon

ground psyllium husk

1 ½

cups

195 g diced carrots, steamed and puréed

½

cup

120 ml warm water

3

tablespoons

maple syrup

2

teaspoons

vanilla extract

1

cup

170 g chopped dark chocolate (one to two 3-ounce/85 g bars)

¼

cup

20 g fine ground coffee
Instructions
Preheat the oven to 350°F (180°C) and line a baking sheet with unbleached parchment paper. Scatter the almonds in one layer on the sheet and sprinkle with a pinch of salt. Roast for 7 minutes, remove, cool, chop, and set aside.

Grease an 8- or 9-inch (20 to 23 cm) square baking dish with oil. In a large bowl, stir together the rice flour, Sucanat, almond flour, cocoa powder, baking powder, baking soda, psyllium, and the remaining ½ teaspoon salt.

In another bowl, whisk together the carrot purée, oil, water, maple syrup, and vanilla extract. Pour into the dry ingredients and mix together until thoroughly incorporated, and then fold in the chocolate, coffee, and almonds. Spread in the baking dish and bake for 25 to 35 minutes, until the edges and center are dry. Cool entirely in the dish, slice, and enjoy. Store in the fridge for a few weeks, or freeze for a few months.