Our weekly meatless meal plans are 5-day menus that serve a family of 4 — or less if you don't mind leftovers! Click on each of the meal links below to get printable recipes.
Here's this week's meatless meal plan:
Monday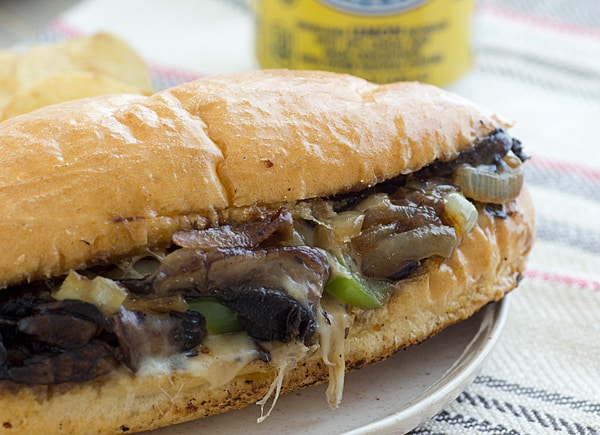 Portabella Mushroom Cheesesteaks // These toasty, cheesy sandwiches are a reader favorite and if you're just starting to cut back on (or cut out) meat for the New Year, this is the kind of recipe that helps make that transition a little bit easier.
Tuesday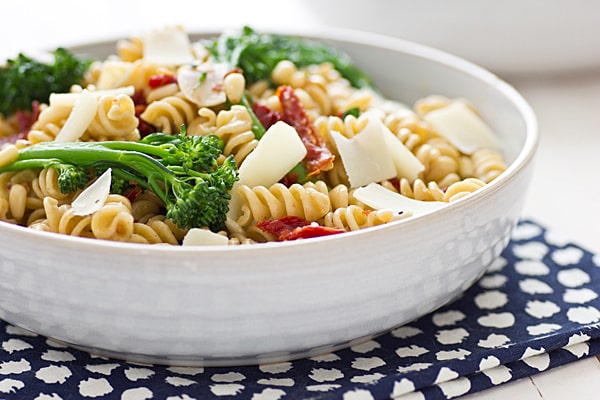 Whole Wheat Rotini with Broccolini and Sun-Dried Tomatoes // Try something different for dinner tonight — broccolini! Although don't worry, if you can't find broccolini at your grocery store, broccoli is just fine.
Wednesday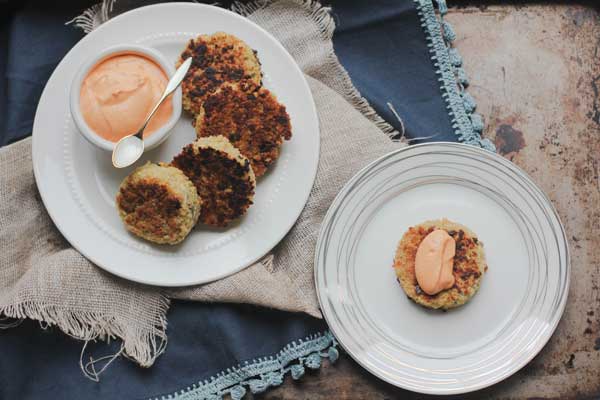 Crispy Quinoa Cakes with Roasted Red Pepper Cashew Cream // A lot of people think they don't like quinoa, but when it's pan-fried into crispy cakes and served with a creamy red pepper sauce, it's impossible to resist!
Thursday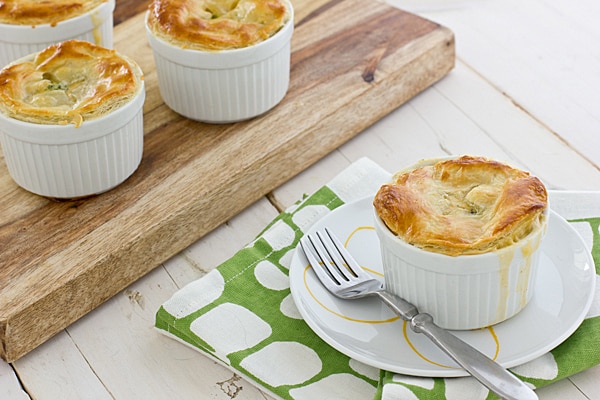 Oh-So-Easy Broccoli Cheddar Pot Pies // We're all about making dinnertime easy on Oh My Veggies and using puff pastry on these pot pies means you don't have to worry about preparing and rolling out pie crust.
Friday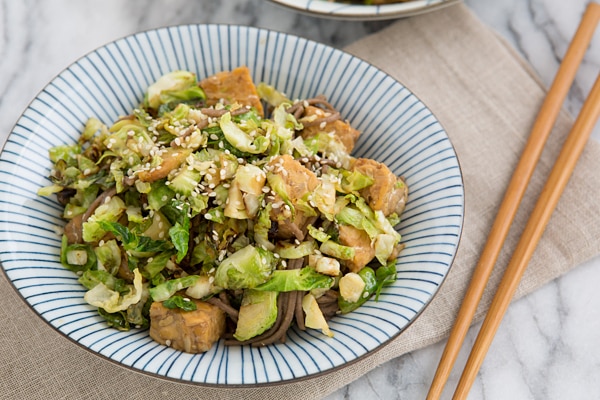 Brussels Sprout & Tempeh Soba Noodle Skillet // Here's a healthy New Year's resolution for you — eat more tempeh! It's high in protein (31 grams per cup) and because it's fermented, it's more digestible than other soy products.
Tips For This Week's Plan
The cheesesteaks are pretty filling by themselves, but a handful of potato chips or baby carrots makes a perfect side to round things out.
Bulk up Tuesday night's pasta recipe by adding a can of drained chickpeas or cannellini beans.
The pasta calls for shredded parmesan cheese, but since the quinoa cakes call for grated parmesan, buy the grated version for both to make things easier.
I added a bag of salad greens to the shopping list — use them to serve with the crispy quinoa cakes.
Carrots, potatoes or cauliflower can all be added to the pot pies — just use less broccoli.