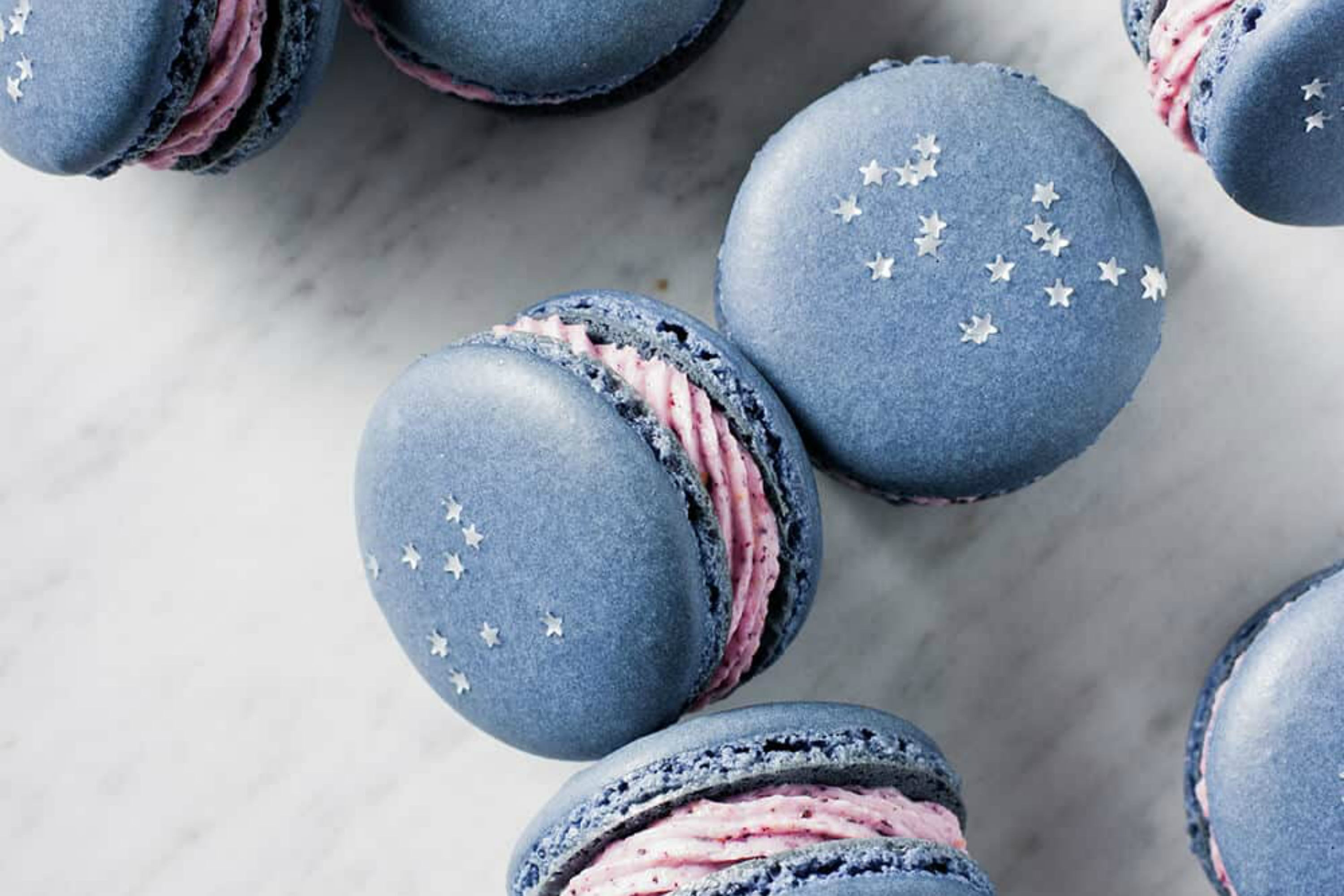 Have you every made macarons before? They're a French dessert that is mostly made up of meringue and sugar. They're so light and delicate, yet flavorful and delicious! Once you get a good base recipe down, the flavor options are endless. Not only do you get to make a fun creamy filling for the inside, but you also get to make the meringue any color and flavor that you want! I hope this delicious roundup gives you lots of homemade macaron inspiration!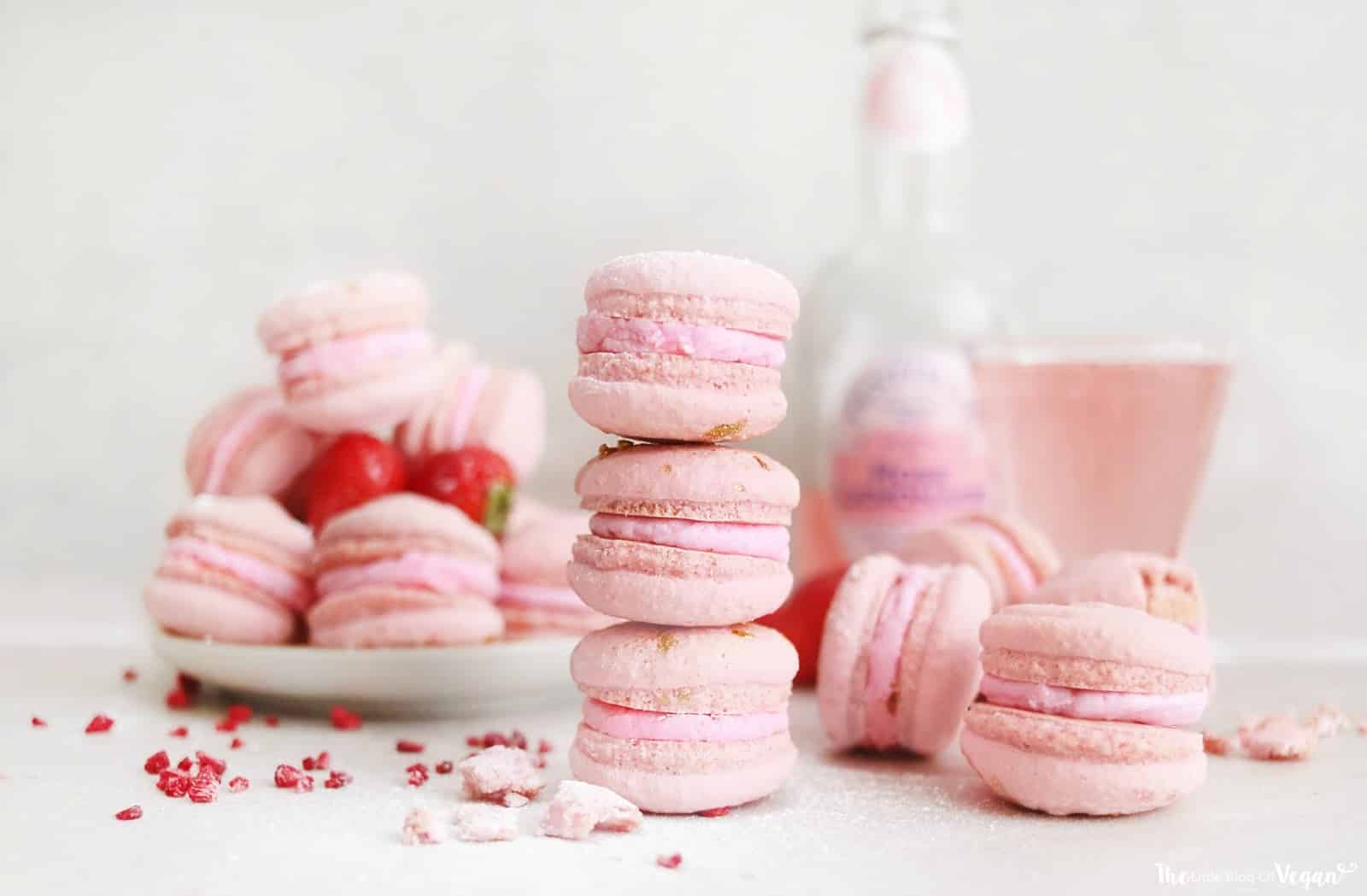 Vegan Strawberry Lemonade Macarons // This strawberry lemonade version from The Little Blog of Vegan is so pretty and fun!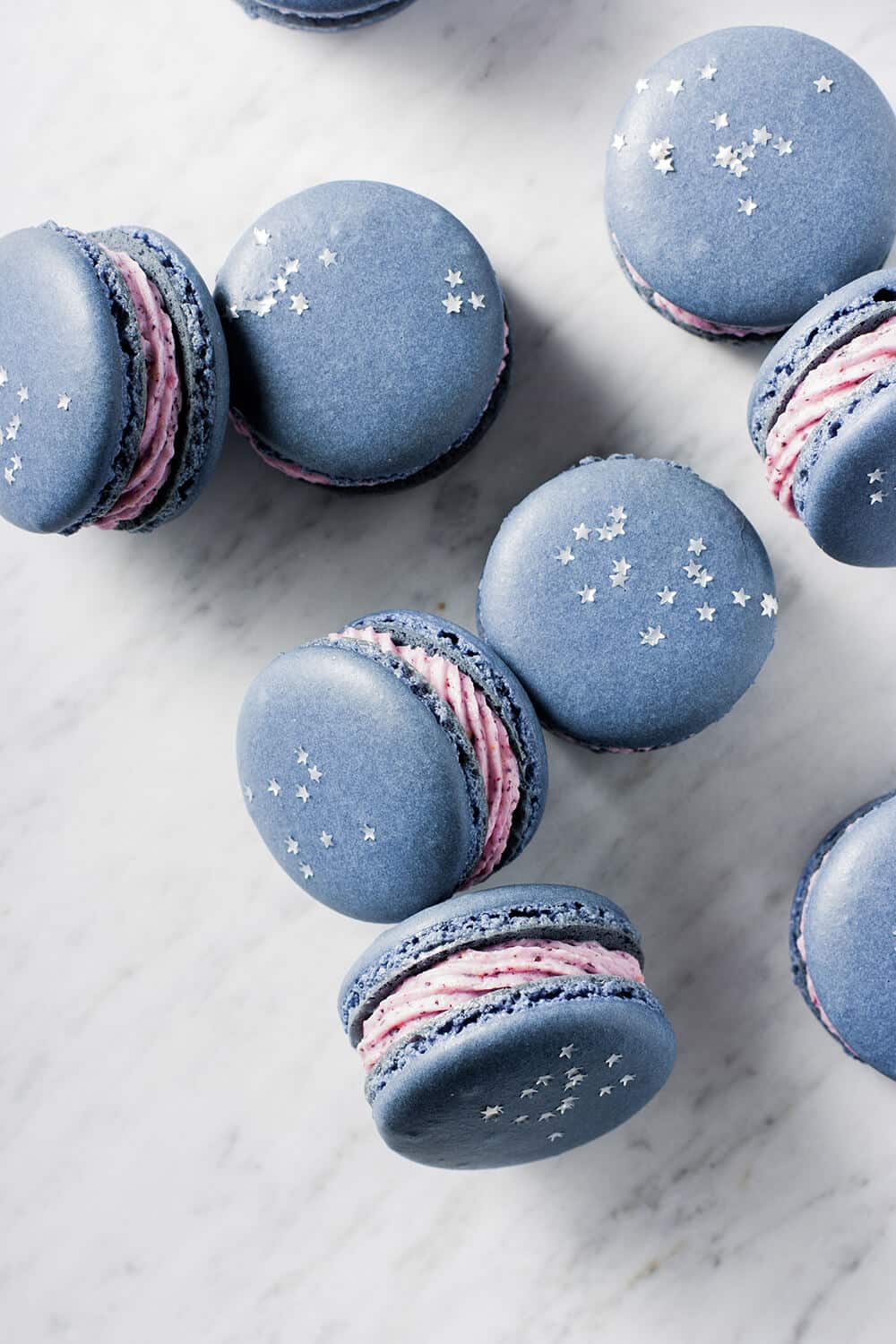 Blueberry Midsummer Night Macrons // This midsummer night dream inspired macaron from Whisk and Wonder is just beautiful!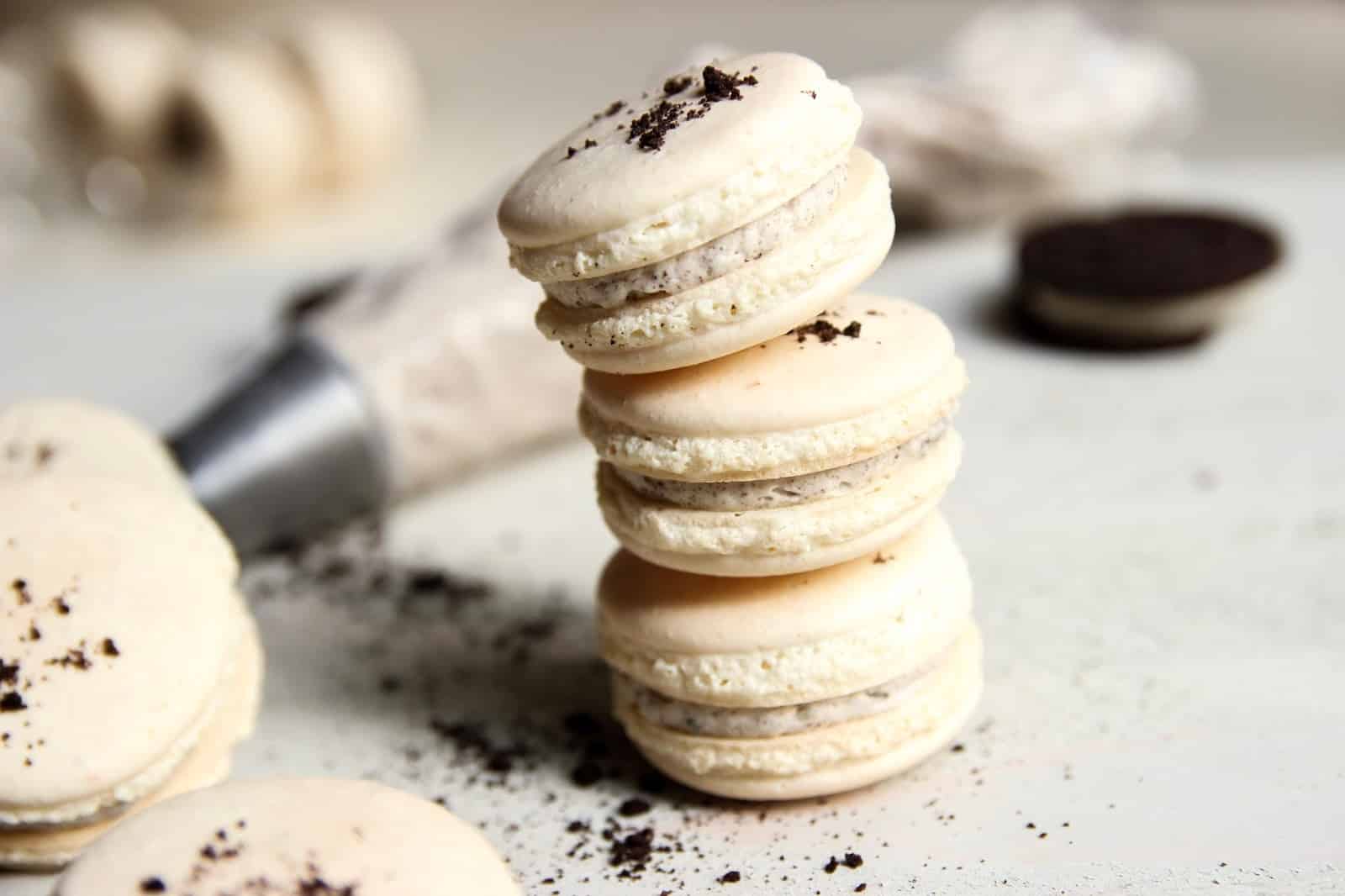 Oreo Macarons // These oreo macarons from Confessions of a Confectionista is such a classic and delicious flavor combination!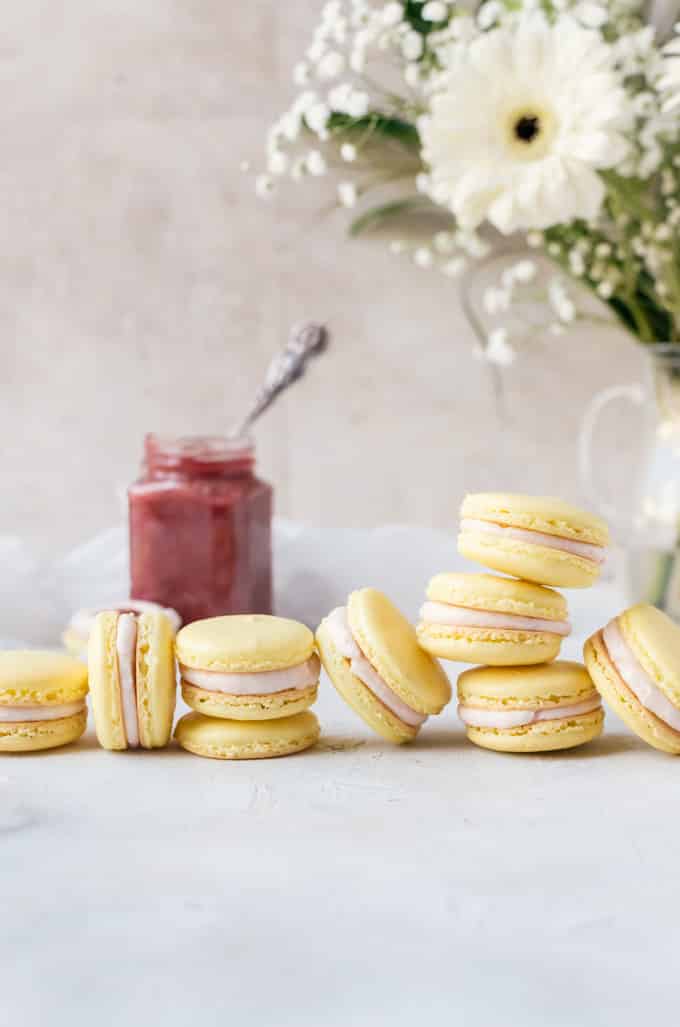 Lemon Rhubarb Macarons // Lemon and rhubarb give these macarons from A Cookie Named Desire a delicious and refreshing taste!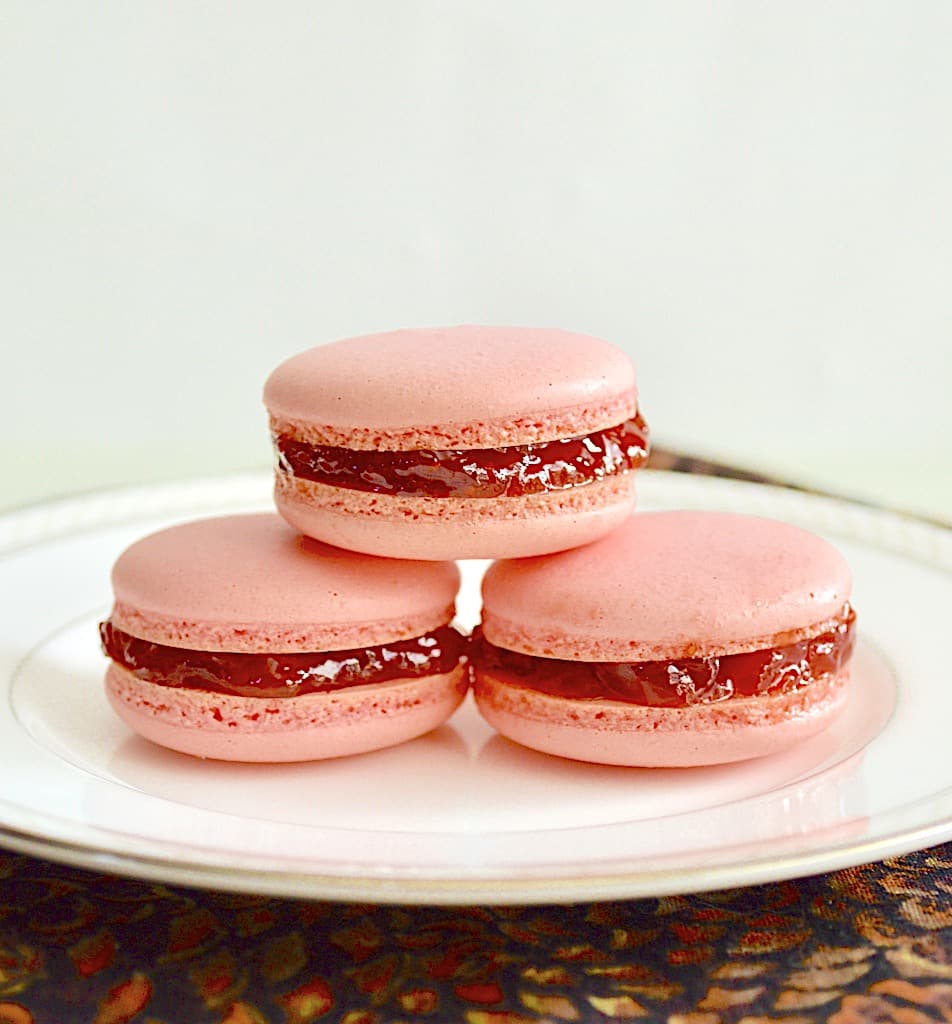 Strawberry Rose Macarons // These bright and beautiful strawberry rose macarons from Jeanie and LuLu's Kitchen are classic and delicious!
Lemon Blueberry Macarons // Lemon blueberry is one of my favorite flavor combinations! Baking Sense has it right with these!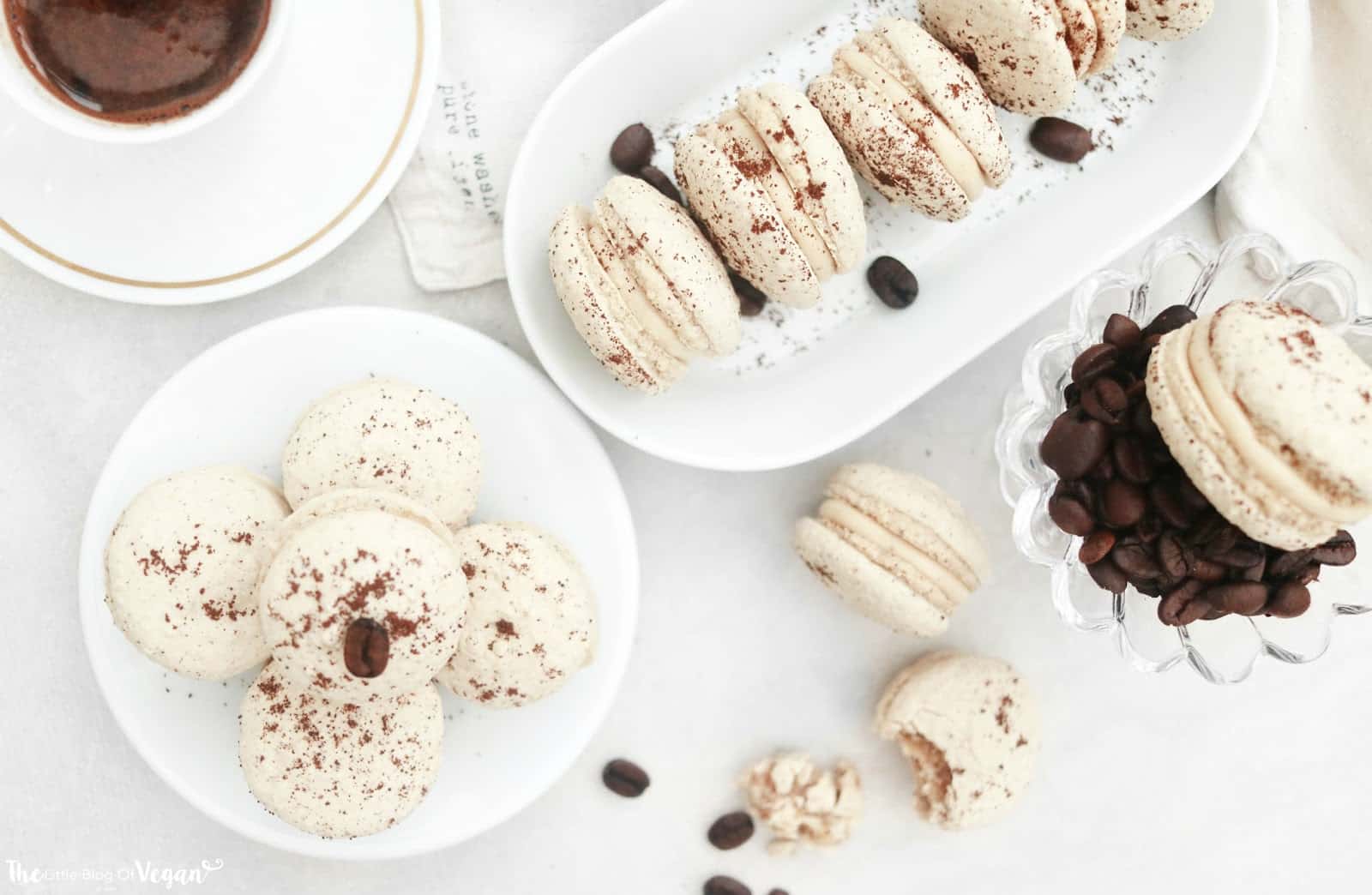 Vegan Coffee Macarons // These coffee macraons from The Little Blog of Vegan would go perfect at your next brunch party!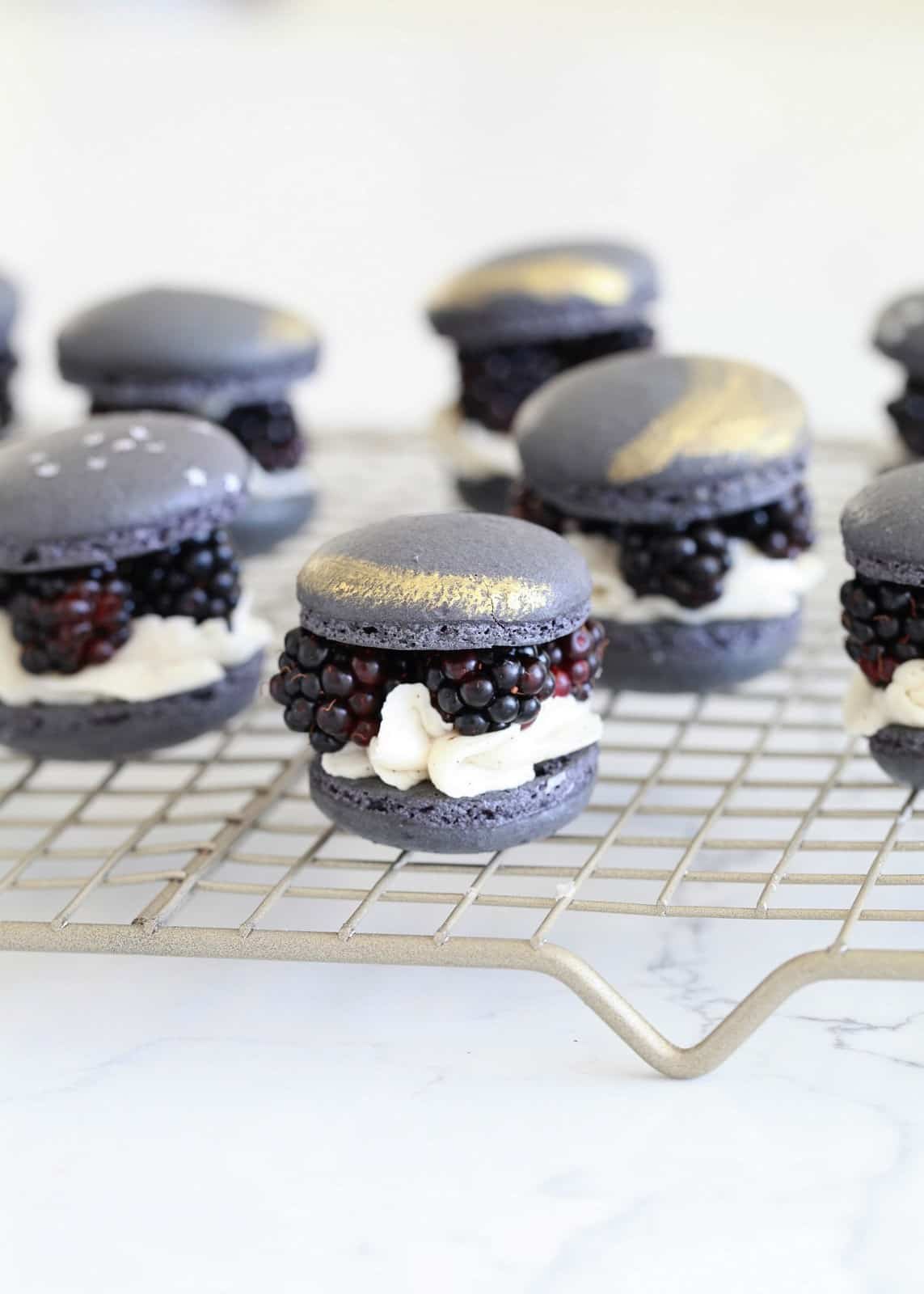 Blackberry Eclipse Macarons // The eclipse may be over, but these eclipse inspired macarons from Posh Little Designs are beautiful!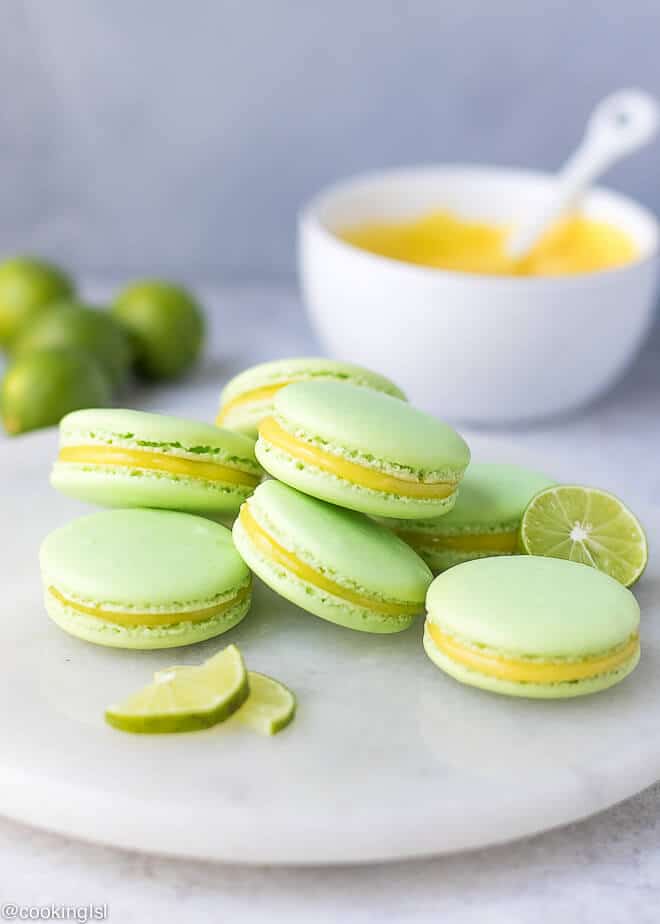 Key Lime Macarons // Cooking LSL gives us a light and refreshing macaron by adding a nice key lime flavor to them!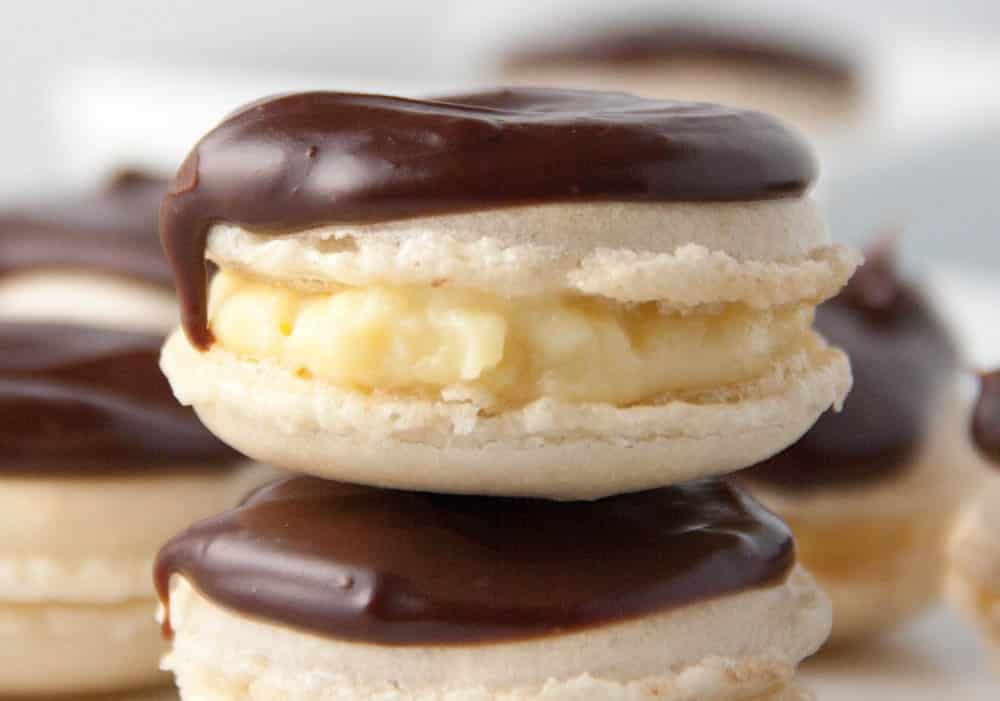 Boston Creme Pie Macarons // Boston Girl Bakes elevates her macarons with this Boston creme pie version!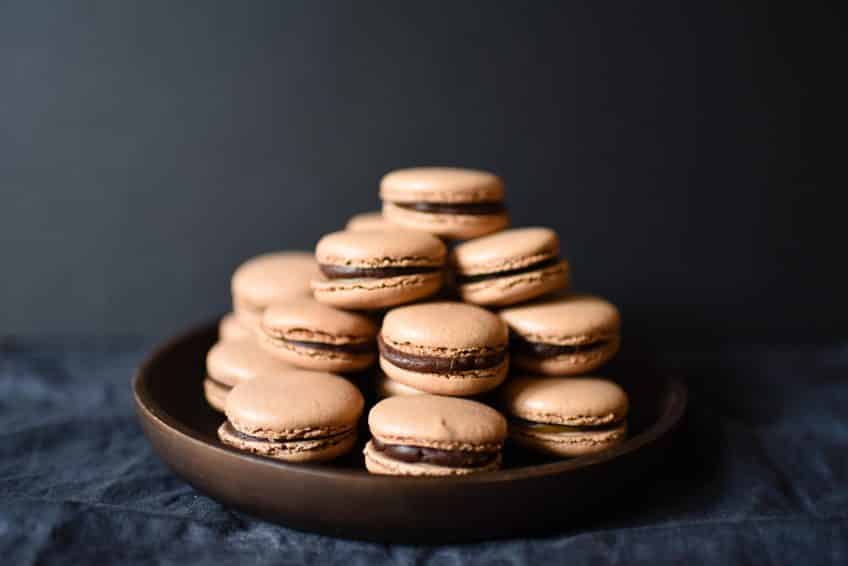 Chocolate and Salted Caramel Macarons // You just can't go wrong with chocolate and salted caramel! Patisserie Makes Perfect knows how to do it!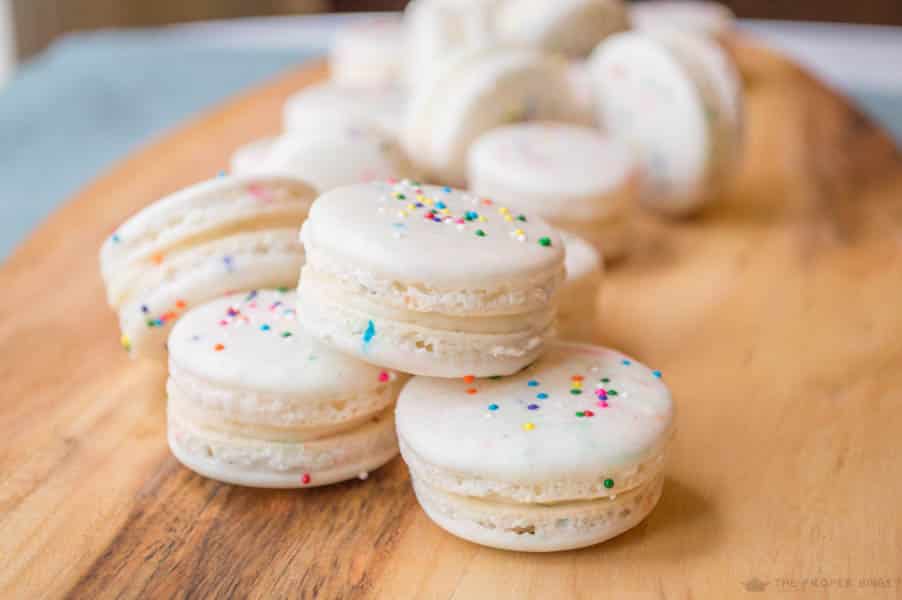 Funfetti Macarons // These funfetti macarons from The Proper Binge Blog are perfect for your next birthday party!  They're so fun!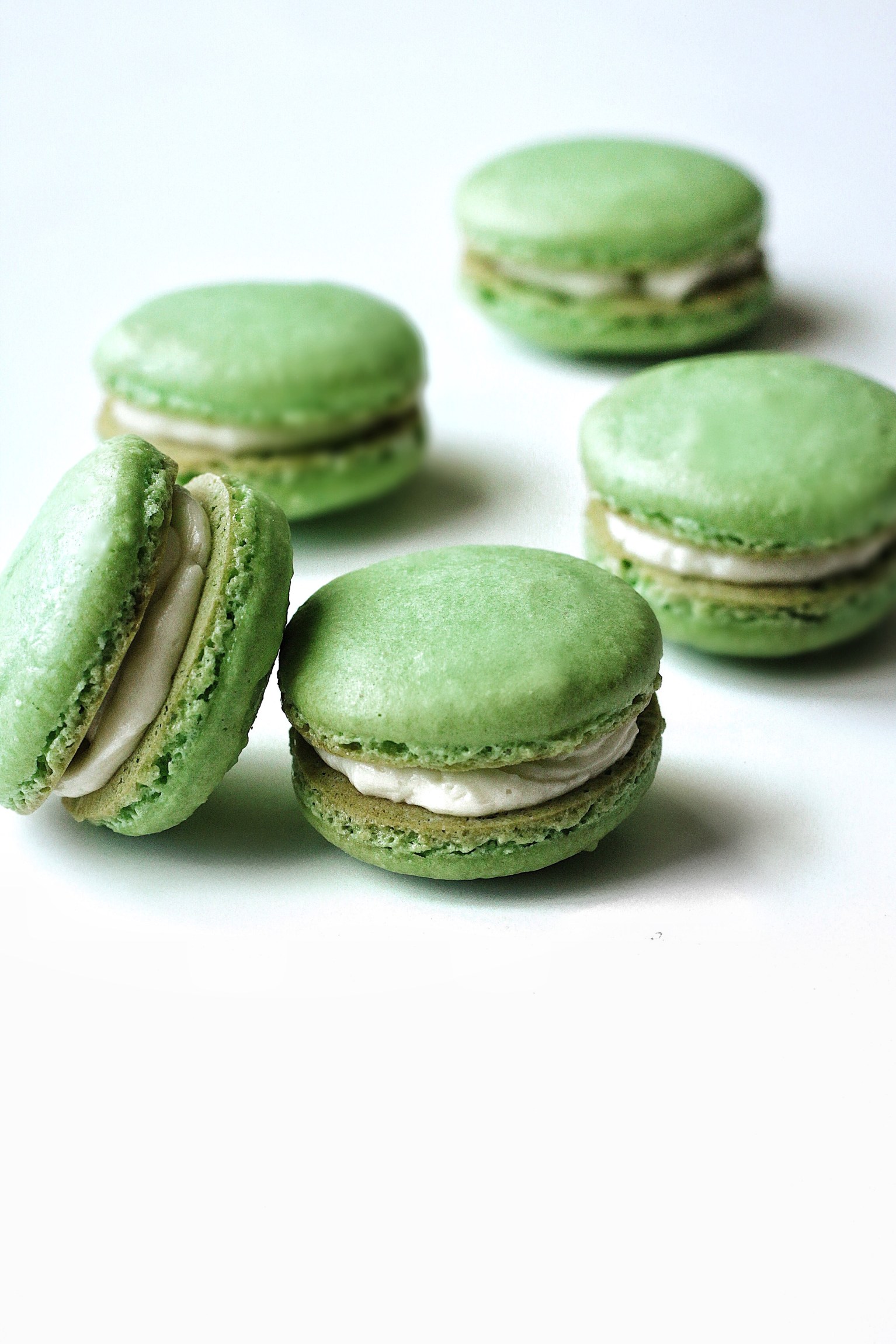 Pandam Macarons with Coconut  Buttercream Filling // Couple Eats Food gives their Pandam macarons such a beautiful green color!