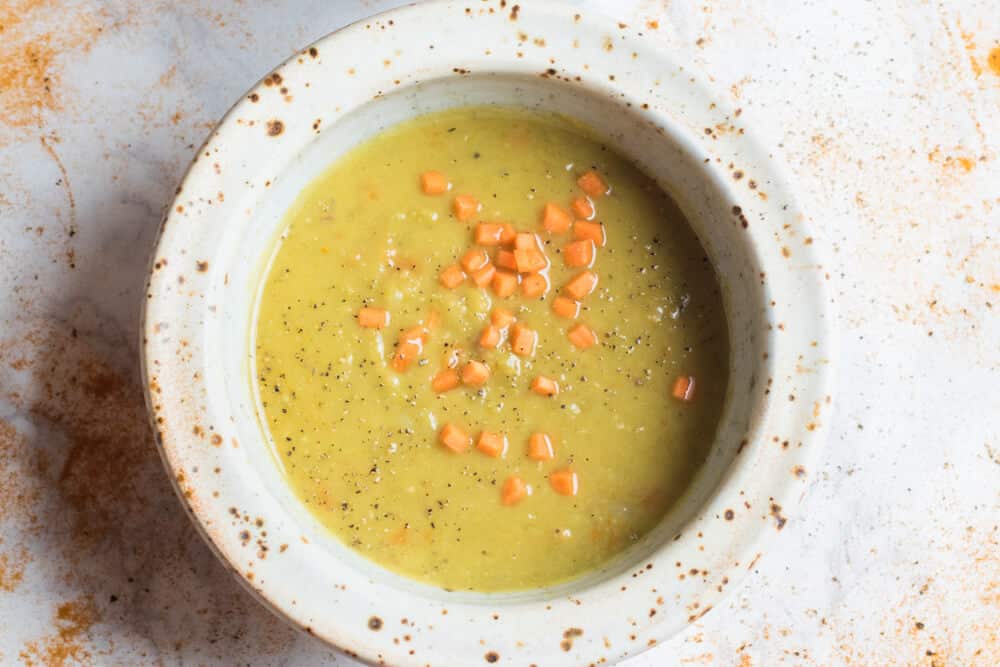 Chunky cable knit sweaters, the crunch of leaves beneath your feet, perfect crisp cold air, and a piping hot bowl of cozy split pea soup. These are things that make fall the best season.
Pea soup is a classic and for good reason. Split peas are little bundles of nutrient superstars, loaded with protein, fiber, and a host of vitamins and minerals. Nutrition aside, split peas are the perfect vehicle for a variety of different flavor combinations. Old school boring pea soup of the past is no more. Let's herald in a new age of flavor and load that soup with turmeric, cumin, cinnamon, coconut, and even smoked porter! Oh yes, here are 17 GENIUS cozy recipes that you absolutely must try this fall.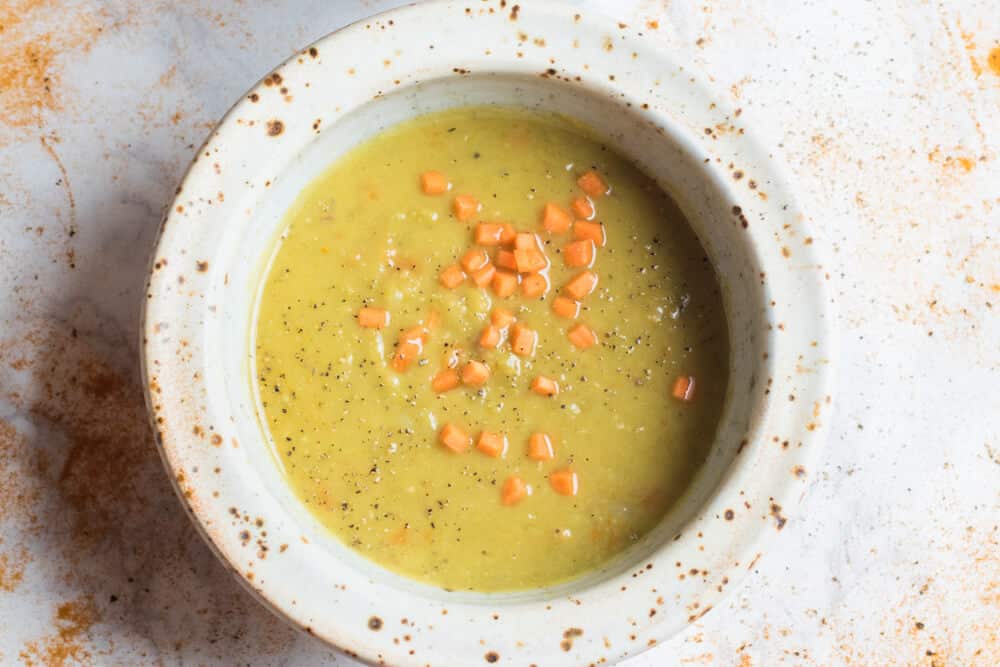 Vegan Coconut Split Pea Soup // Turmeric, coconut milk, and cardamom star in this soup from Abra's Kitchen. Healthy and delicious!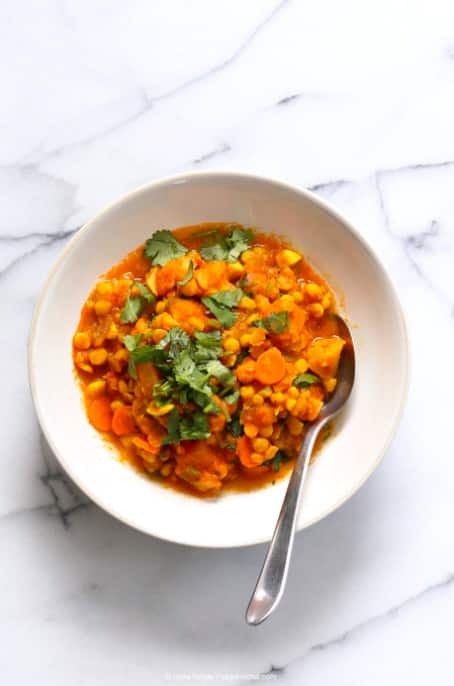 Chana Dal Veggie Soup // This bowl of goodness by Vegan Richa has warming spices, split peas, carrots, cauliflower, and butternut squash. Easy and wonderful for fall.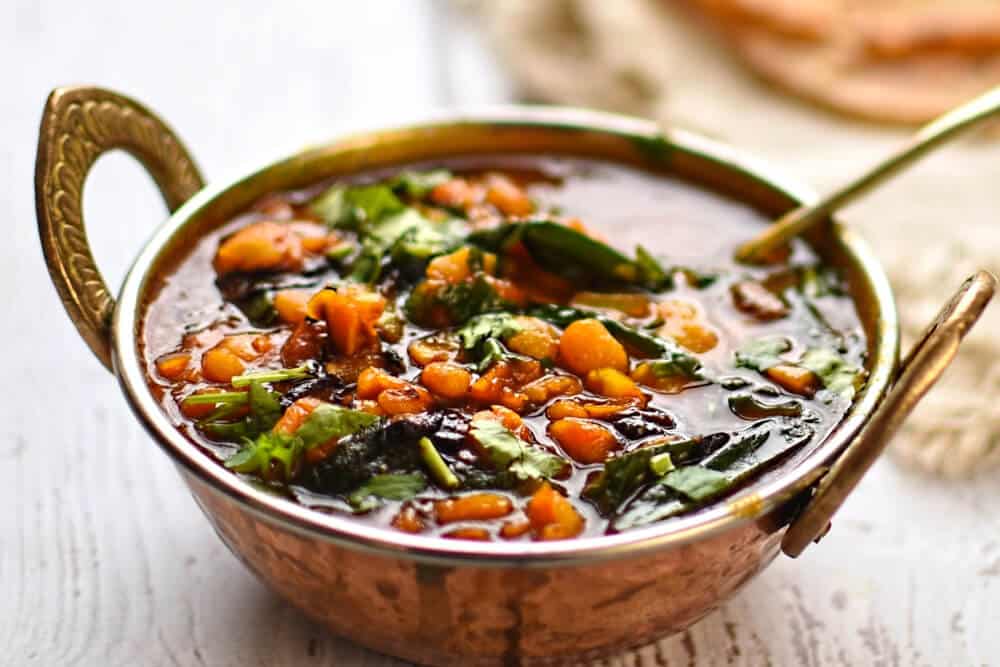 Yellow Split Pea and Wild Garlic Tarka Dal // I want to dig right into this garlicky soup from The Circus Gardener's Kitchen.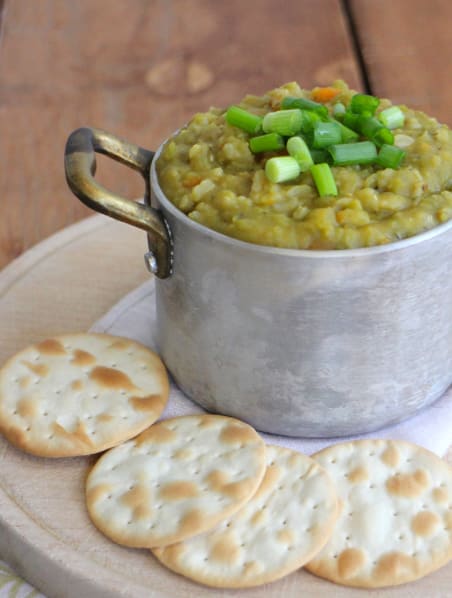 Home-Style Vegan Split Pea Soup // Cadry's Kitchen keeps it traditional with this hearty pea soup, one special twist is the addition of barley, yum!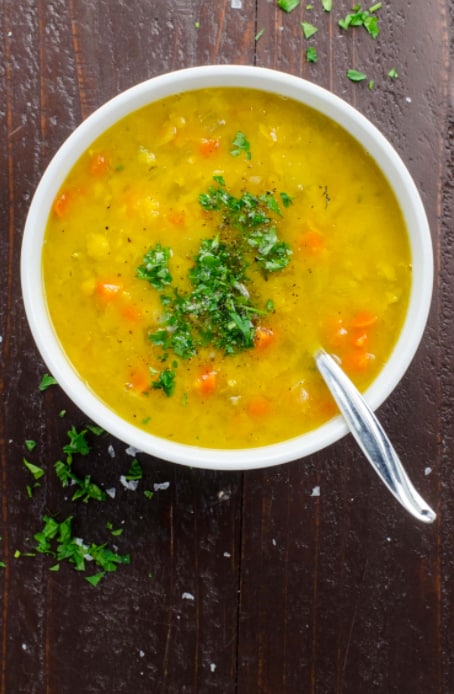 Easy Vegan Split Pea Soup with Turmeric // This soup is loaded with anti-inflammatory nutrients and looks divine! Recipe from Umami Girl.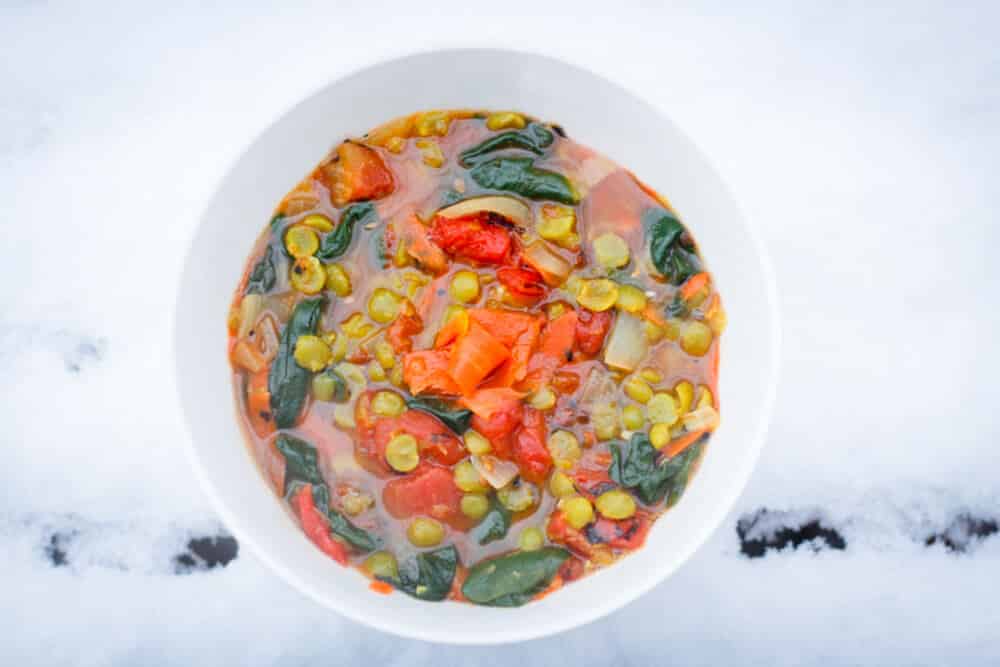 Split Pea Curry // This cozy stew from Champagne Tastes is loaded with yummy veggies like tomato, spinach, and carrots.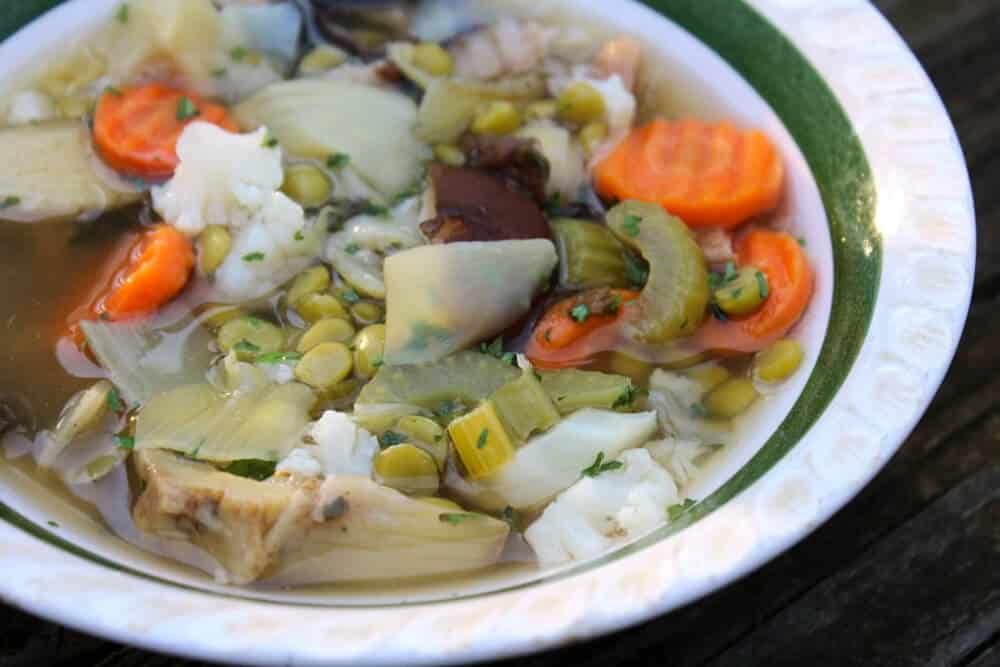 Artichoke and Shitake Mushroom Split Pea Soup // Artichokes and shitake mushrooms are the stars of this delectable soup by Strength and Sunshine.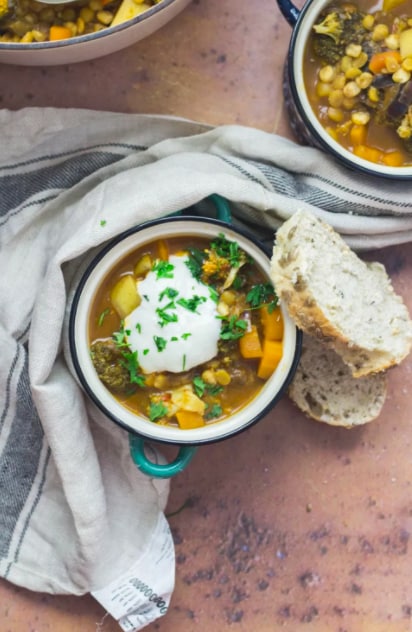 Turkish Split Pea Soup and Vegetable Soup // This soup from The Cook Report is filled with healthy vegetables and warming spices.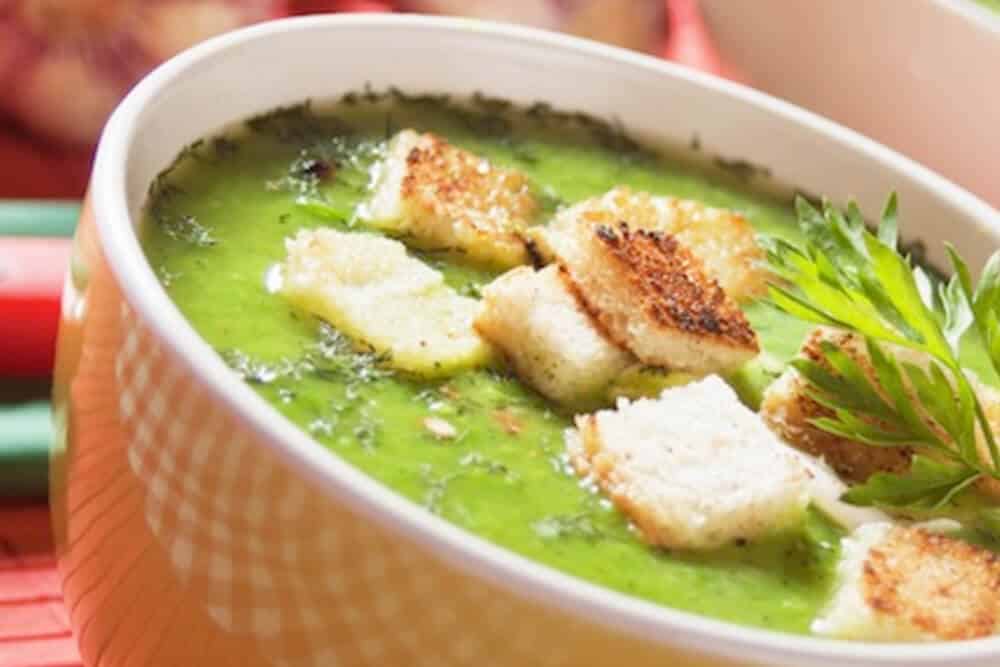 Slow Cooker Split Pea Soup // Split peas cook down perfectly with hearty potatoes and spices in this easy to make slow cooker pea soup from VegKitchen.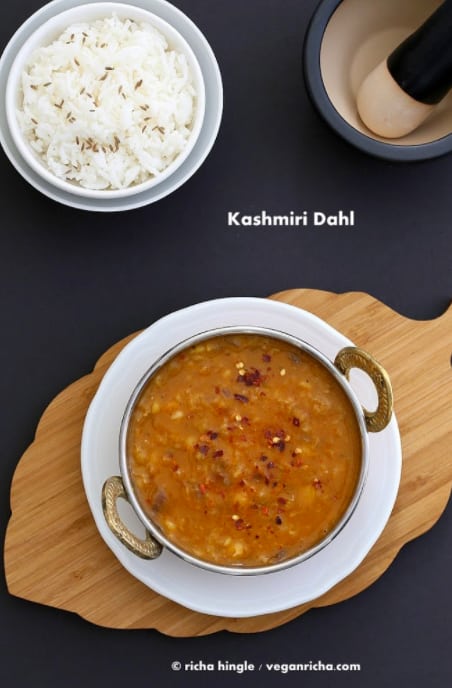 Chana Dal Veggie Soup // Easy pea soup with turmeric, spices, carrots, cauliflower, and butternut squash from Vegan Richa.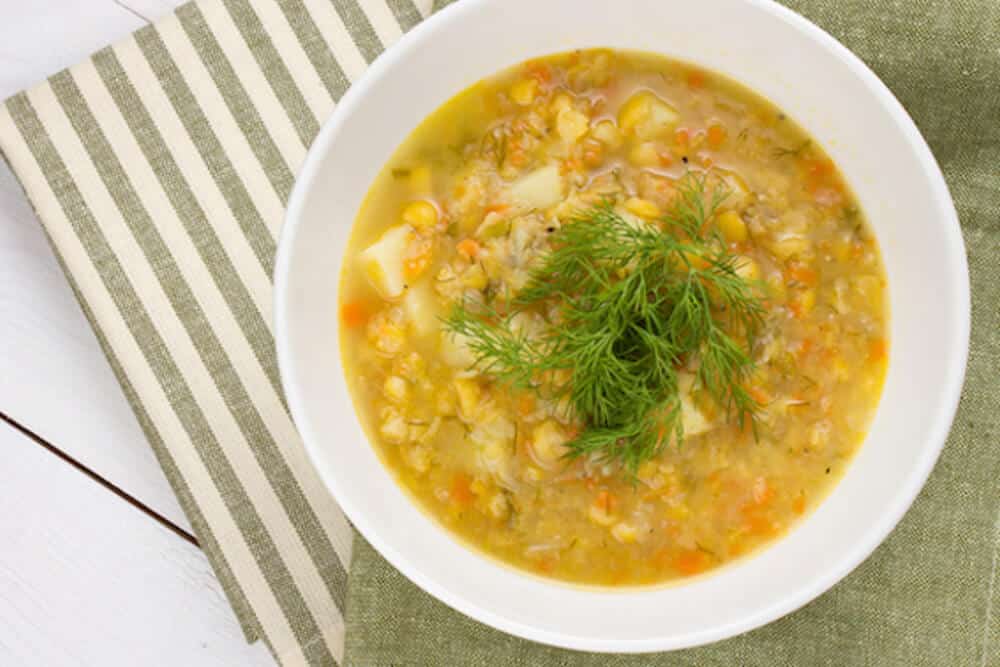 Split Pea Soup with Barley and Vegetables // Pearl barley is added to this soup with barley and vegetables to make it even more hearty. Recipe by VegKitchen.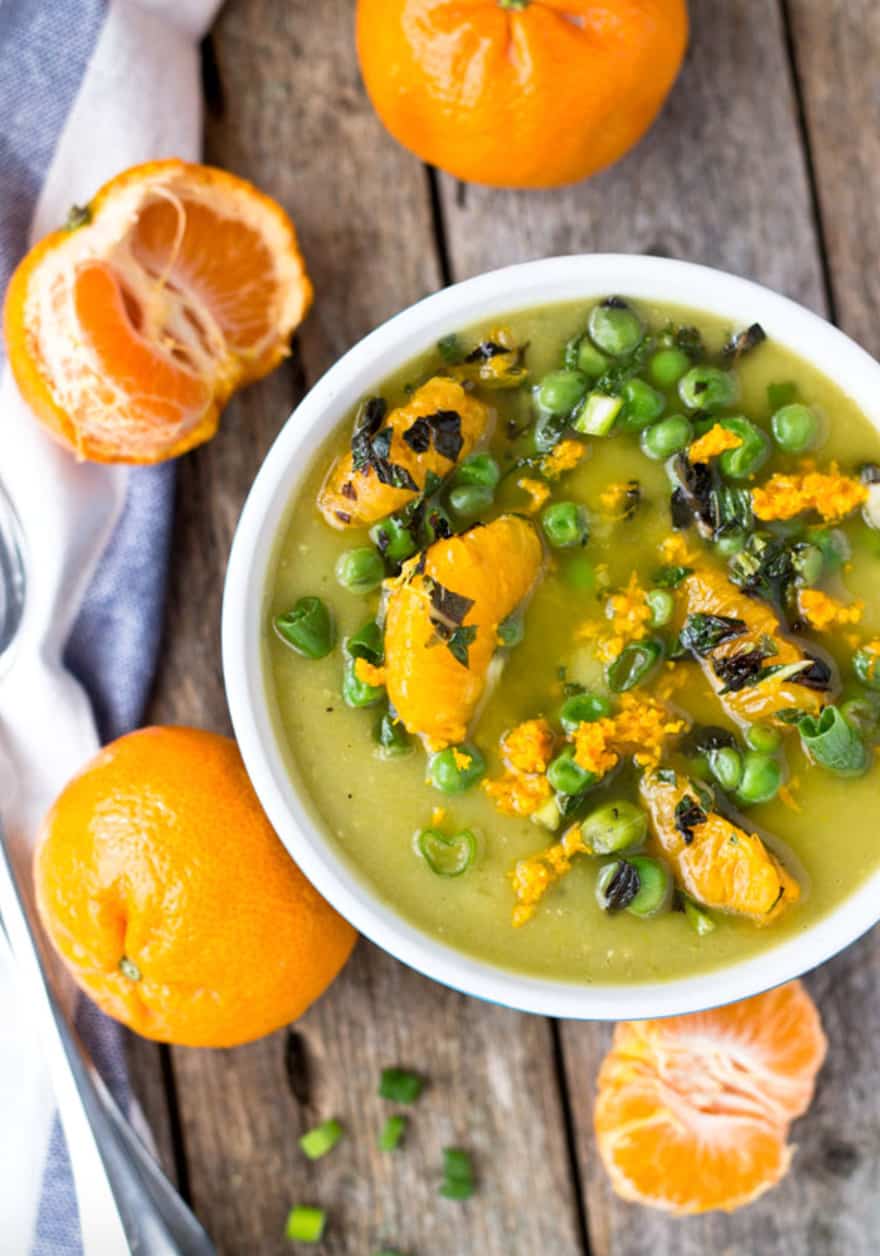 Sweet and Split Pea Soup with Mint and Clementine // Bright citrus notes pair perfectly with earthy split peas in this creative soup from Light Orange Bean.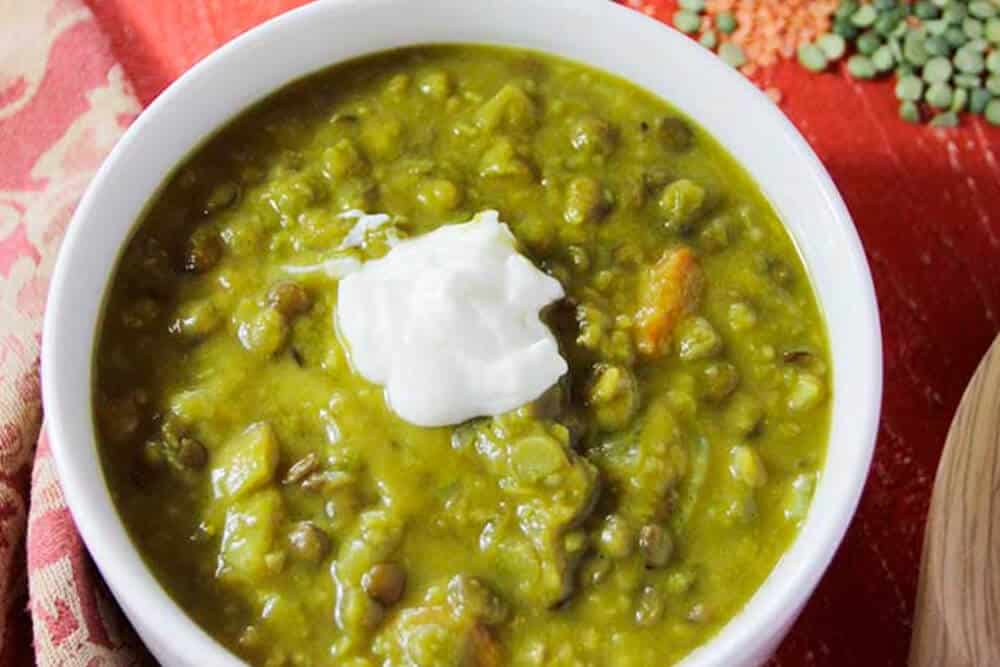 Lentil Pea Soup // The legume soup of your dreams! A combo of split peas, green lentils, and red lentils, create a heart-healthy and super yummy soup from Plant Based Cooking.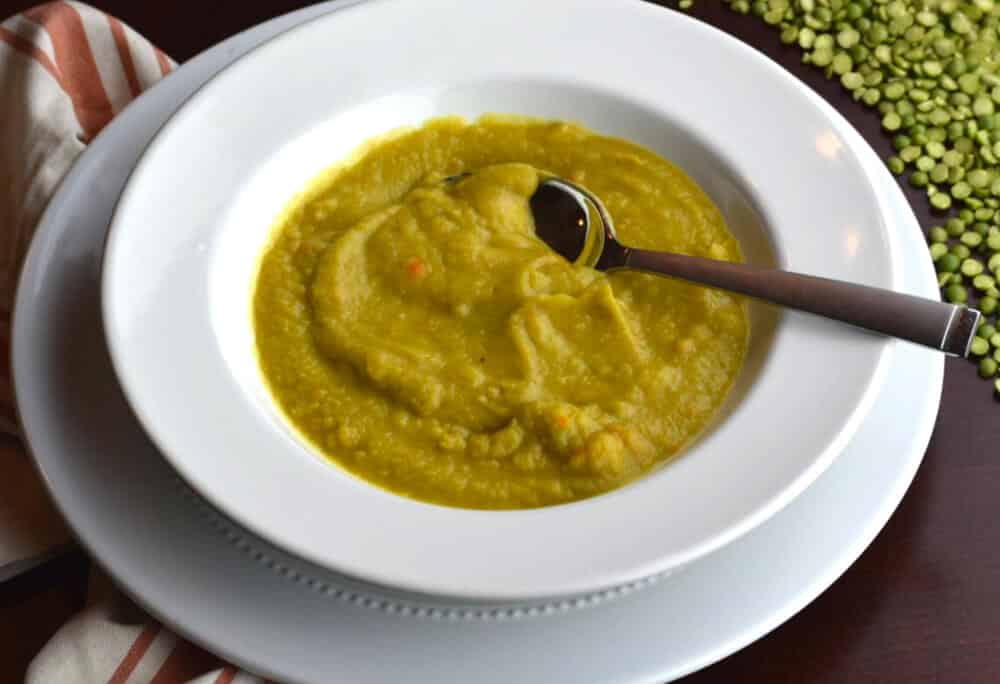 Split Pea Soup // A classic soup. Simple and divine from Delicious by Design.