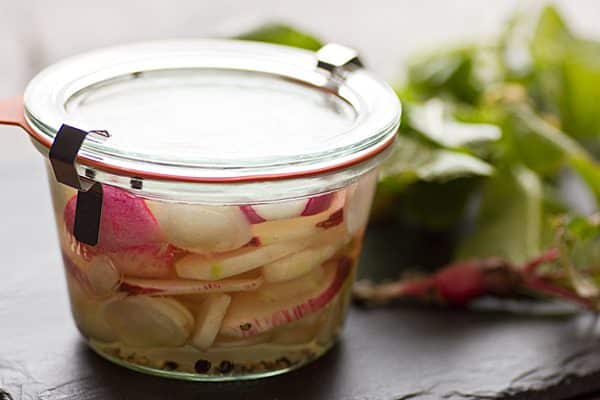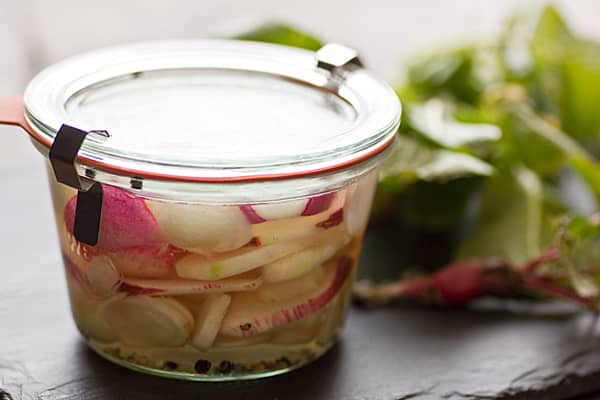 There's always some new exotic food try, isn't there? One of the most recent exotic foods on everyone's radar is Escabeche.
It's most known as a fried fish dish that's marinated and served cold. The meat is soaked in vinegar or a citrus juice before its served. Obviously that doesn't apply to vegetarian diets, but the same cooking method applies to veggies.
As it refers to veggies, escabeche is a way of pickling vegetables. Basically, you're still applying an acidic substance to the vegetables for serving or using later. It's a mainstay in Latin cooking, and is a great way to make spicy pickled vegetables.
How to Make Escabeche
The most common recipes you'll find involve pickling jalapenos in an acidic mixture like apple cider vinegar, white vinegar or champagne vinegar.
The vegetables you use can be up to you. The dish wouldn't be itself if you didn't have some kind of spicy pepper as the mainstay, like jalapenos or Serrano peppers, however.
From there, onions, carrots, radishes and cauliflower are common options for this dish.
You start by cooking the vegetables. Add a couple splashes of olive oil to a large pan. Cook the vegetables on low heat with three tablespoons of sea salt until they are soft. Careful, as you don't want to brown them.
Then you add enough vinegar to just about cover the veggies (you can cut the vinegar with water to taste if the vinegar is too strong). You'll also add any spices that you wish. Oregano, marjoram, peppercorn, thyme, bay leaves and garlic are all popular options. Also, add a tablespoon of sugar. Then bring the mixture to a boil.
Once at a boil, cover the pot, remove from heat and let cool. Then add the concoction to canning jars for storing.
You will need to follow directions that come with the canning jars for proper sealing if you want to keep them in the pantry. I store mine in the fridge so I can avoid this concern.
The veggies should be kept in the jars to marinate for a few days before serving to let the flavors meld together. You can keep a closed jar refrigerated for 2-3 months.
A different option is to not heat or boil the veggies. Just add your seasonings and veggies directly to the jar. You'll just boil your vinegar, water, sugar and salt and simmer until dissolved, and then add that mixture to the jar. Let cool, then seal. This will create pickled, crunchy veggies that will keep for several weeks.
Uses for Escabeche
You may be wondering how to use these spicy pickled veggies. The most common way, of course, is to simply serve them cold as a side dish. They come pre-prepared, seasoned and spicy, after all.
Another option is to mix up your veggies, especially the peppers and onions, in a salsa dish. Just add tomatoes and blend.
The peppers also make an excellent addition to spicy guacamole, or even to a spicy hummus.
You could even try adding the peppers to homemade bean tacos if you like a kick to your food.
The wonderful thing about Escabeche is that it is so versatile. It's really only limited by your own creativity. And it's a great way to store veggies when they're in season. So maybe it's time to whip up some Escabeche today!
Recipe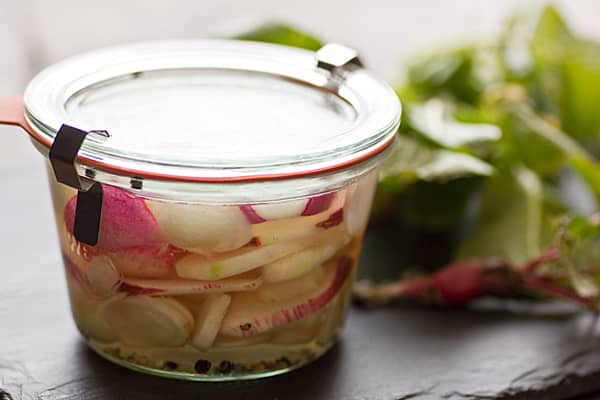 Ingredients
2

jalapeno peppers

or other spicy peppers, sliced into rings

1

red onion

small, thinly sliced

4

radishes

thinly sliced

1

cup

vinegar

apple cider or white vinegar, may need more depending on size of pot

water

optional

½

tsp

dried oregano

¼

tsp

marjoram

¼

tsp

black pepper

½

tsp

thyme

1

bay leaf

2

cloves

garlic

minced

salt

to taste
Instructions
Heat a drizzle of olive oil in a large pan over medium heat. Add peppers, onions, and radishes to the pan. Add a large pinch of salt. Cook over medium heat until softened (7-10 minutes), being careful not to brown the veggies.

Add enough vinegar to the pan, to just cover the veggies.

Add the garlic and seasonings. Adjust salt and other seasonings, to taste. Add sugar.

Bring mixture to a boil over medium-high heat. The, cove and remove from heat. Allow to cool.

Transfer cooled mixture to jars or airtight containers for storing in the fridge. The escabeche tastes best if allowed to marinate in the fridge for a few days before eating.
Notes
Feel free to experiment with your own favorite seasonings or veggies. Cauliflower and carrots work well for escabeche! 
Nutrition
Calories:
161
kcal
Carbohydrates:
28
g
Protein:
2
g
Fat:
1
g
Saturated Fat:
1
g
Polyunsaturated Fat:
1
g
Monounsaturated Fat:
1
g
Sodium:
18
mg
Potassium:
323
mg
Fiber:
4
g
Sugar:
18
g
Vitamin A:
381
IU
Vitamin C:
47
mg
Calcium:
83
mg
Iron:
1
mg
Craving more veg-friendly recipes?
Shop our collection of vegetarian and vegan cookbooks, including our new Vegan Thanksgiving and Vegan Christmas cookbooks!