Copper is beautifully gold with a hint of pink. Copper is a little subtler than gold though, so it still is soft and pleasing to the eyes, and copper kitchen accessories have the potential to instantly elevate your kitchen from simple to sophisticated. But why use copper? What makes it so amazing versus the stainless steel we usually see in the kitchen? Well besides how lovely a copper kitchen looks… there are some practical reasons to stock up on this trend too.
It's a popular material used in cookware because it's very heat conductive. Because of this, copper reduces the amount of hot spots, since heat is more evenly distributed. Food can be more accurately heated, as well, since the pans are immediately reactive to changing heat levels.
Copper also weighs less, and it looks great, duh. Something about copper just adds instant class to a space. So if you'd like to invest in a copper kitchen, start with the top copper kitchen accessories we love.
Copper Paella Pan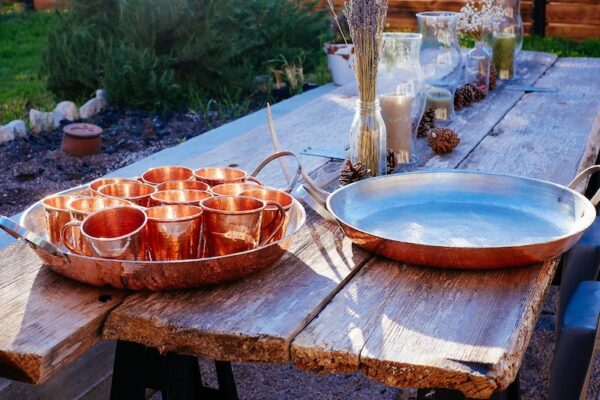 This copper kitchen pan is ideal for six to eight servings of paella, sauces, large crepes, or even to use as a tray for serving. It's oven safe, and the stainless steel handles keep cool for ease in handling. The pure copper is made from 100% recycled sources.
Copper Quart Egg White Bowl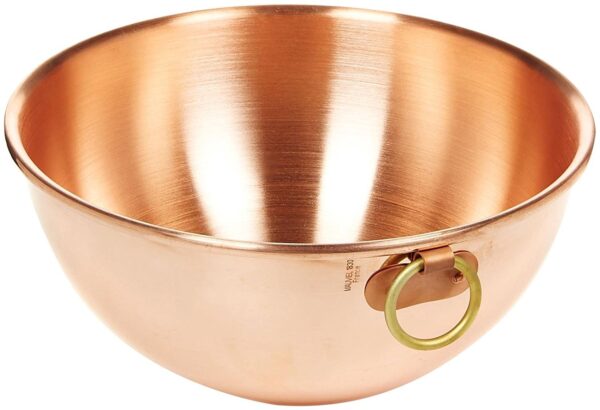 Copper is one of those materials that is good for very specific cooking uses. It reacts with the proteins of eggs to stabilize them while whipping up egg whites. This copper quart egg white bowl was designed to have just the right shape for whipping up some egg whites for that meringue or pavlova recipe.
Copper Cookware Set with Bronze Handles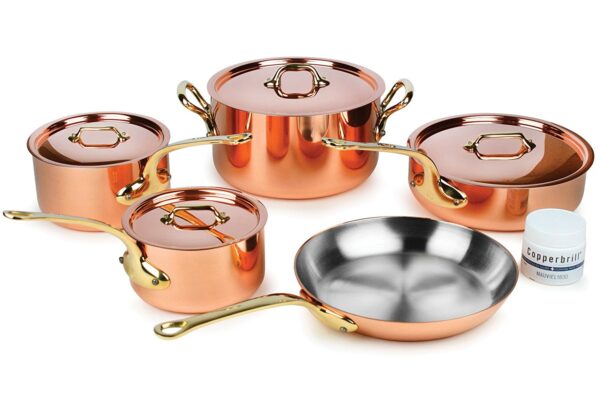 If you want to get really serious about cooking with copper, then you'll want to take a look at a copper cooking set. This copper kitchen set comes with a good amount of pans and a skillet to get you started.
Copper Set with Cast Iron Handles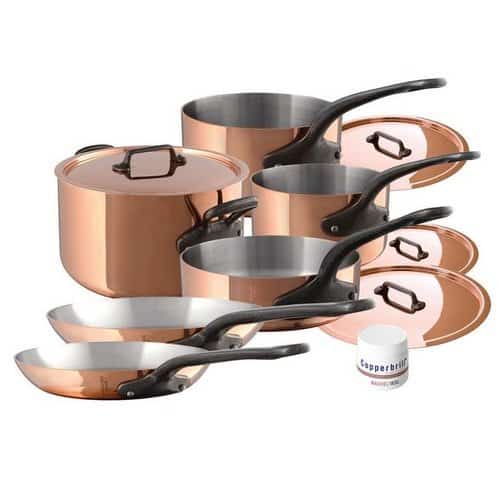 This copper set is an expanded set from the previous set, offering an added skillet that's a slightly smaller size. The handles stay cool while cooking, and the stainless steel interior preserves the taste of food.
Hammered Copper Ladle

A ladle is one of those items that will be both functional and good for decoration, and all the more reason to get a copper ladle like this one. Copper catches the light well and adds as sense of class when it's hanging in a kitchen. It's lacquered to be tarnish-free.
Copper Whisk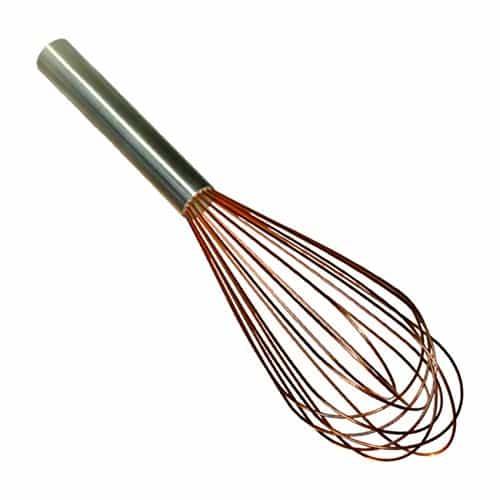 This copper whisk would go well with the copper egg white bowl. Its balloon-shaped wires were made to get a good froth going.
Copper Spatula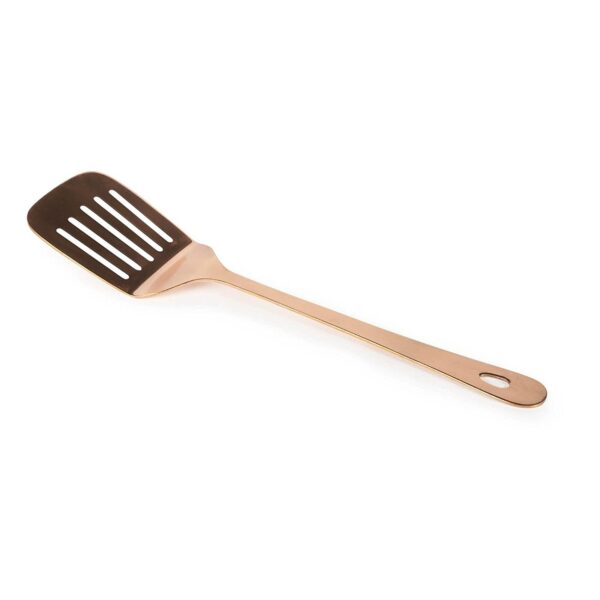 This is actually a copper-plated stainless steel spatula. It's made to resist tarnishing, has a hole in the handle that makes it good for hanging and the elegant copper gives that sense of class to a kitchen.
Copper Jam Pan with Bronze Handles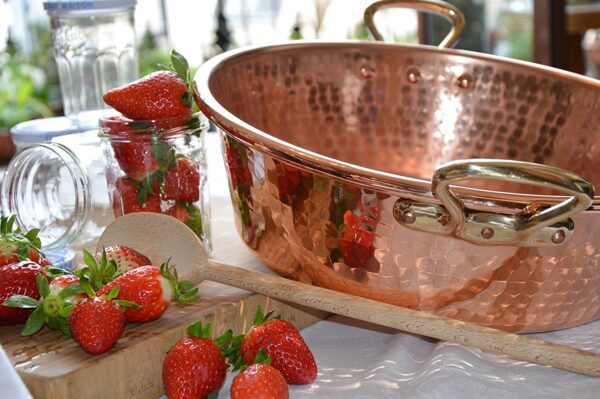 If you're into making jams, a copper jam pan is a no-brainer. Since it conducts heat so well, you'll have that fruit and sugar heated in no time.
Copper Skimmer Strainer with Bamboo Handle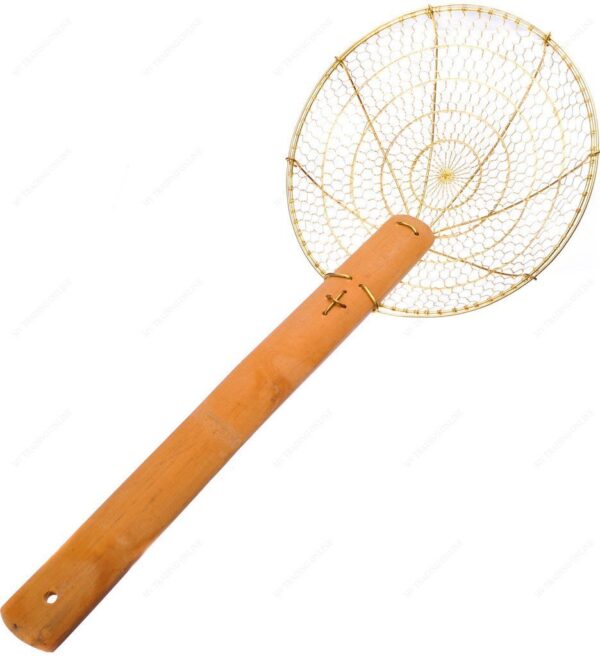 Whether you work with a home fryer or boil a lot of your food, this copper strainer can help with it all. It's advertised to be commercial quality for both home use and use in restaurants. The bamboo handle is long enough to protect hands from heat.