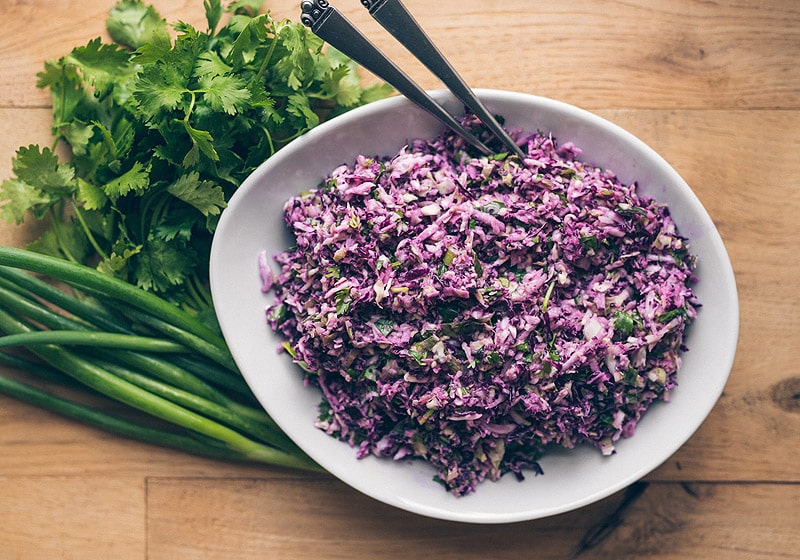 What's a summer barbecue, picnic, potluck, or family gathering without a great coleslaw recipe on the menu? We've gathered 15 of our favorite slaw recipes and what we love about them is how they all step outside of the "traditional coleslaw" box and bring something new and unique to your table.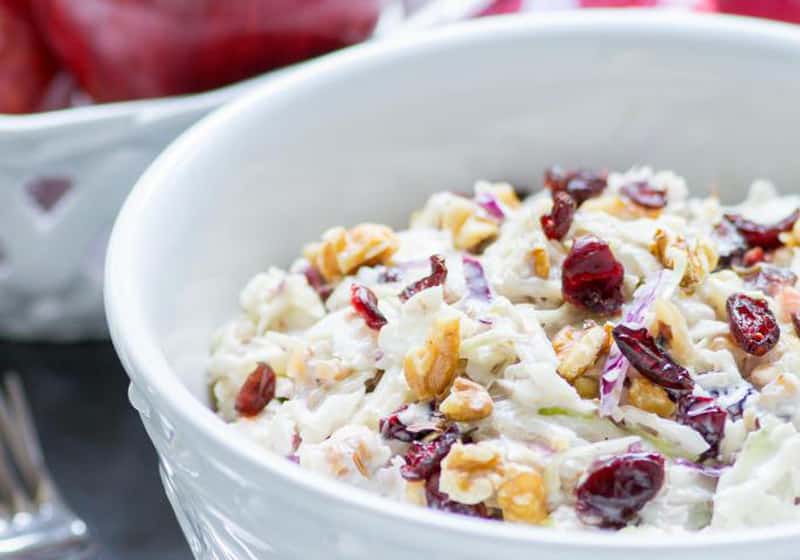 Apple Cranberry Walnut Coleslaw // Packed with apples, cranberries, and walnuts, this crunchy slaw is brought together with a quick and easy homemade mayonnaise. From Queen of My Kitchen.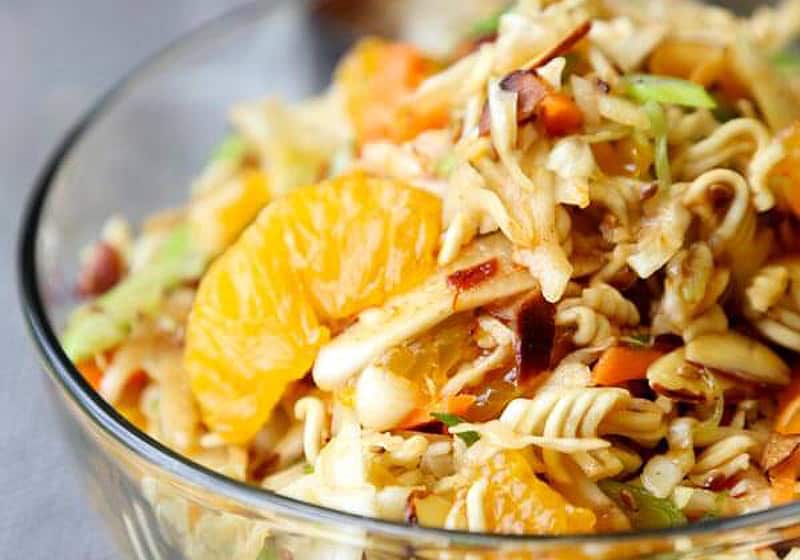 Ramen Noodle Coleslaw // A packet of ramen noodles and mandarin oranges takes this salty, sweet, sour, and crunchy slaw over the top. From Pickled Plum.
Creamy No Mayo Coleslaw with Apple // Greek yogurt replaces traditional mayo in this tasty, lightened up slaw that uses sweet apples for extra crunch. From Kristine's Kitchen.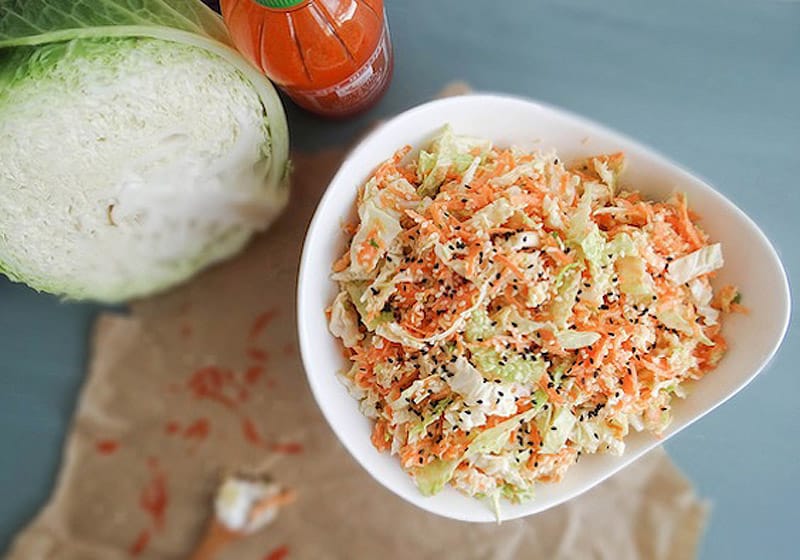 Napa Sriracha Slaw // Spice things up with this quick and easy slaw that contains a few dashes of sriracha in the homemade dressing for a little kick. From VegKitchen.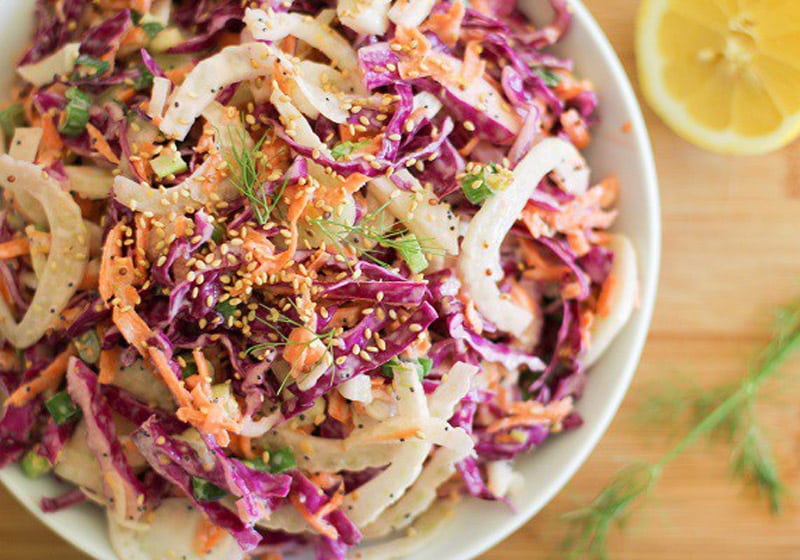 Fennel and Cabbage Slaw // Anise flavored fennel adds a unique taste to this vibrant, light, no mayo slaw.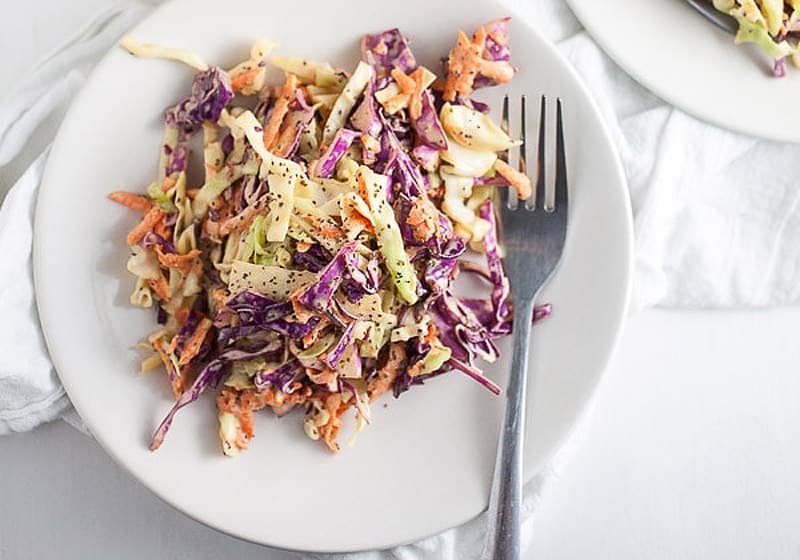 Light and Crunchy Coleslaw // This slaw gets its unique flavor from Dijon mustard and celery seeds in the dressing. Have it on its own, as a side dish, or add to sandwiches, tacos, or wraps. From The Rustic Foodie.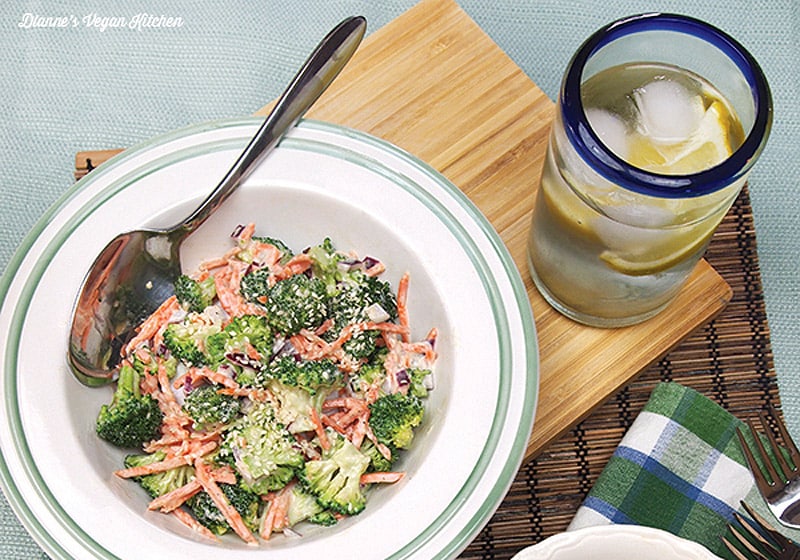 Broccoli Slaw // If cabbage isn't your thing and you're looking for something a little different, then this broccoli slaw is the perfect slaw for you. From Dianne's Vegan Kitchen.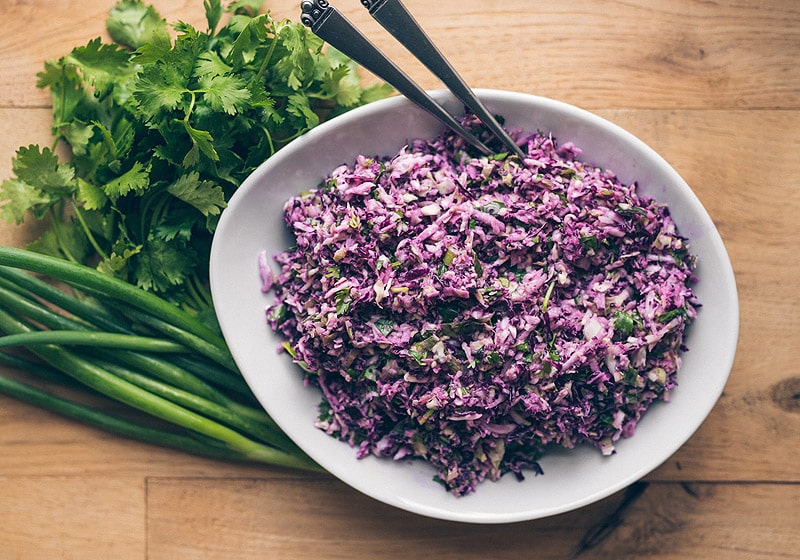 Mexican Coleslaw // Cilantro, jalapeno, and lime contribute to the Mexican flavors that make this slaw truly unique. From Food Fitness Fresh Air.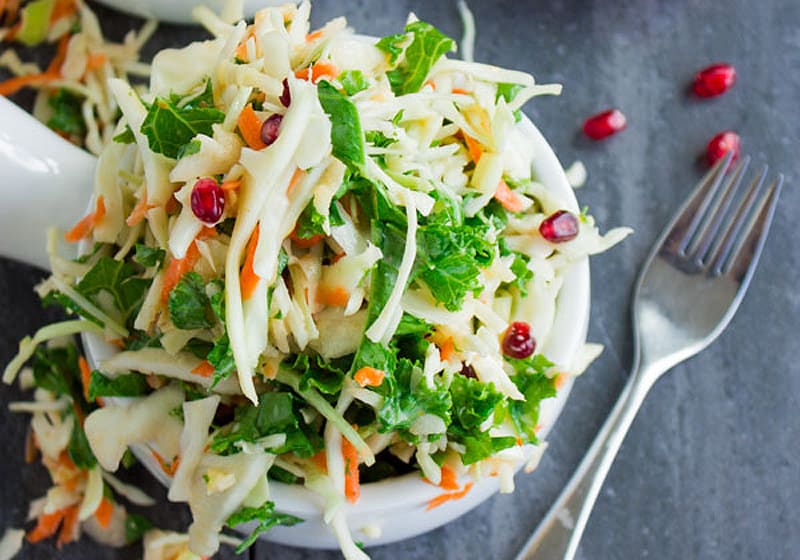 Coleslaw with Kale, Apple, and Pomegranate // This slaw contains no mayo but is super creamy, thanks to sour cream. It's packed with crunch and pops of sweetness from pomegranate arils. From Two Purple Figs.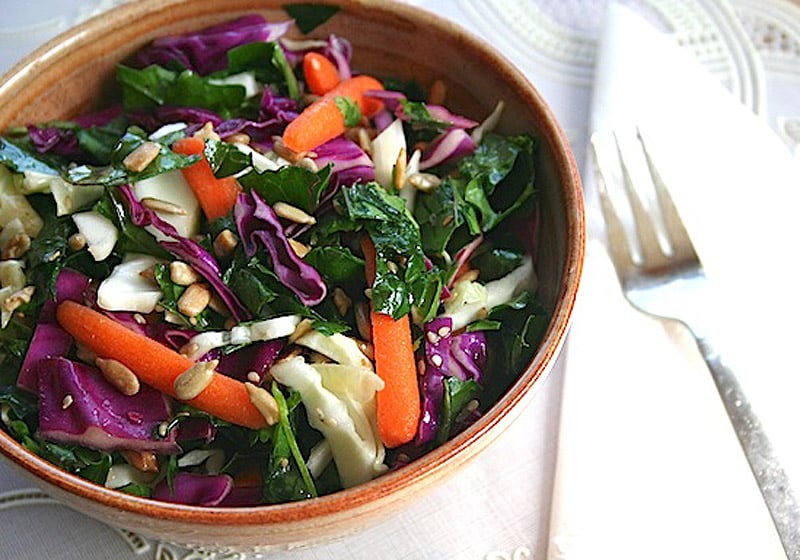 Tri-Color Coleslaw // Massaged kale and two types of cabbage make up this simple, healthy, and colorful slaw. From VegKitchen.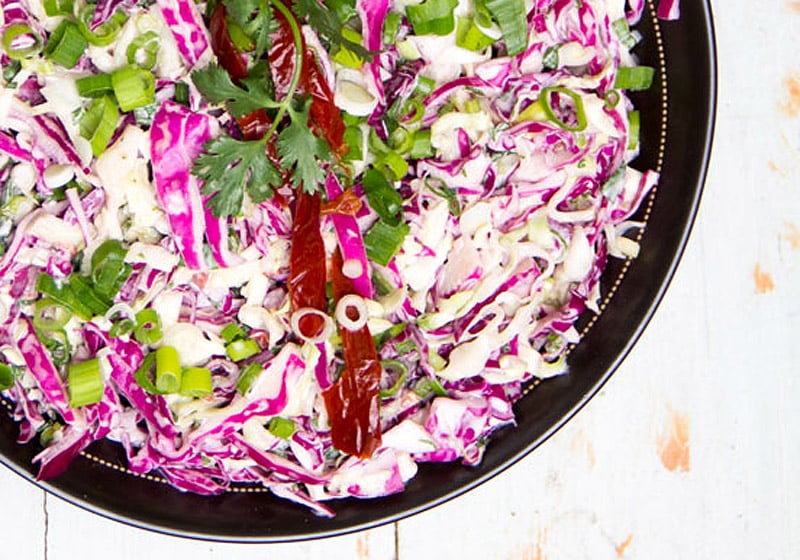 Chipotle Coleslaw // The creamy, smoky, spicy dressing that brings this slaw together is the star of this dish and will have spice lovers wanting to make and serve it again and again. From Panning the Globe.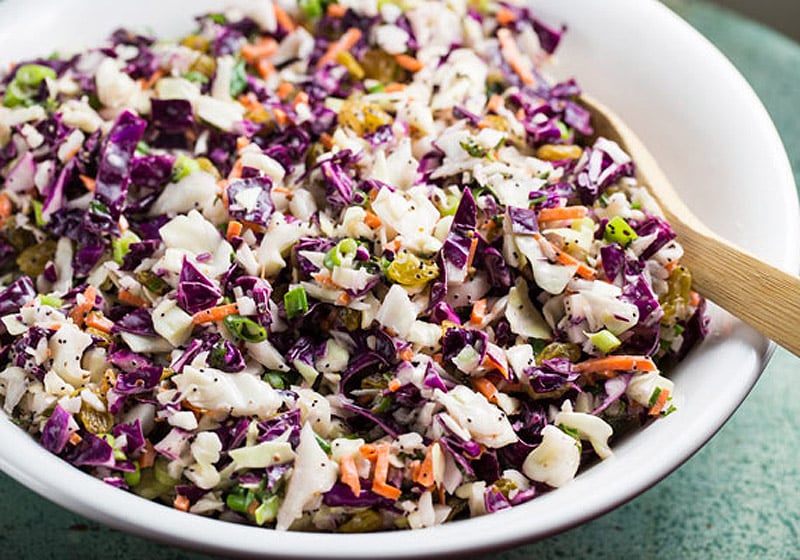 Poppyseed Coleslaw // Golden raisins, poppyseeds, and fresh mint give this slaw a unique flavor and will make it a welcome and appetizing addition to your summer menu. From The Veggie Chick.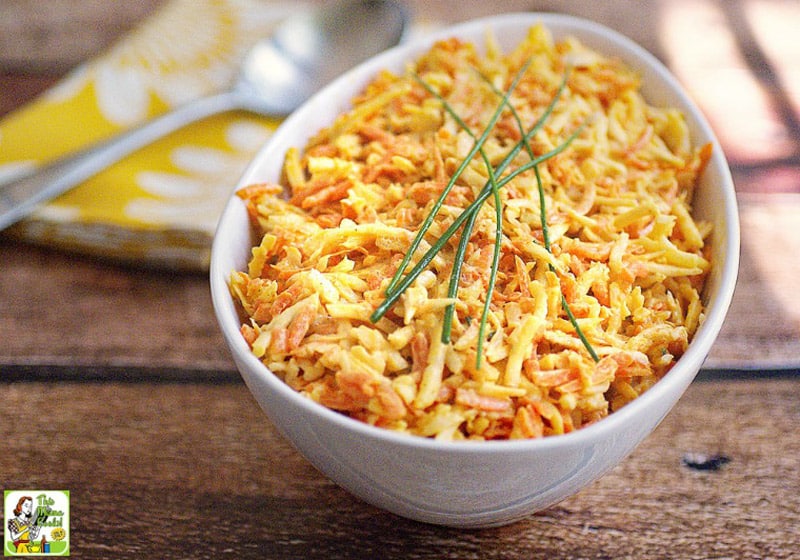 Celery Root Coleslaw // You've likely never tried a slaw that had crunchy celery root in it. This is a fresh, delicious recipe to start with. From This Mama Cooks.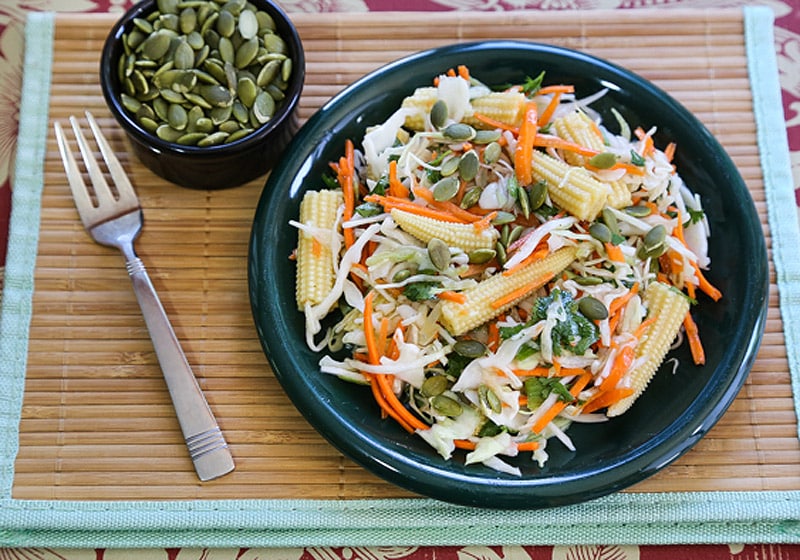 Easiest Asian Slaw // This Asian slaw is easy because there's minimal chopping required and it calls for pre-chopped veggies. You can have it on the table, ready for hungry family and friends in 20 minutes! From VegKitchen.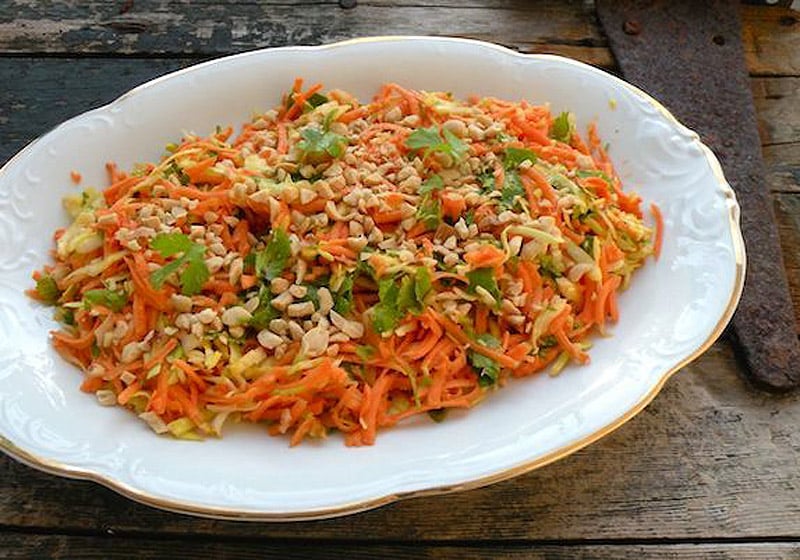 Raw Sweet Potato and Cabbage Salad with Coconut-Lime Dressing // You can't get any more unique than this when it comes to slaw recipes! The base of this crunchy salad is made from raw sweet potato and cabbage and is drizzled with a delicious coconut-lime dressing. From VegKitchen.