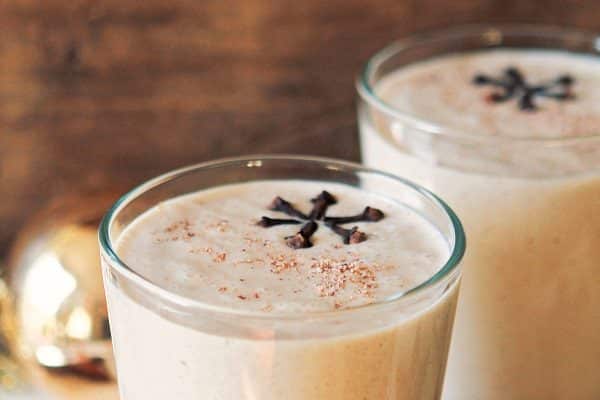 The Christmas holidays are usually filled with lots of sweets, treats, and unchecked guilt. Vegetarians, however, often find themselves browsing the array of dishes, searching for something that fits in with their diet. Often what does is the equivalent of a fun-shaped mass of sugar that has little flavor and even less nutrition. Wondering what the best vegetarian Christmas recipes are?
Well, it's time to get rid of the guilt and start taking the proactive stance this Christmas by preparing your own delicious dishes to bring to the table. Here is a list of best vegetarian Christmas recipes that everyone will love.
This mushroom wellington is one of the single most popular holiday recipes on the web. It's a little bit of work, but totally worth it for a special occasion. And it's 100% plant based!
Is this a dessert or a side dish? Who knows and who cares because this classic recipe has been revolutionized so that even the snobbiest of foodies can enjoy it. Say goodbye to the tired marshmallow and give this mashed sweet potato dish a try.
Instead of letting Aunt Betty bring the boxed rice pilaf to Christmas dinner again, volunteer to bring this herbed quinoa. It is loaded with fresh herbs, juicy mushrooms, and crunchy pumpkin seeds.
Homemade chocolate cookies with cute little candy cane pieces. They are cute, delicious, and easy to whip up. Also, who says you need to wait until Christmas to make a batch, you know, for testing purposes?
This is a rice pilaf for the adults, only. This gourmet recipe is surprisingly simple, though your guests will never know it. Sliced brussel sprouts, dried cherries, and a delicious sage dressing will impress everyone this year.
There is always too much cranberry sauce left over after Christmas, but don't let it go to waste! Whip up this easy and healthy cranberry bread that is made with a whole cup of your homemade cranberry sauce. It is delicious, moist, and healthy, all very important things in amazing homemade bread.
These little chocolates are like presents in themselves because not only are they delicious but they are also very good for you! The coconut oil gives you a boost of healthy fats and the raw cacao provides an excellent source of vitamins and minerals. So this Christmas, you don't need to worry about overindulging in treats because this treat is good for your brain, heart, and skin.
The traditional potato dish usually has mashed potatoes with milk and butter, which is a bit boring. This recipe throws in a bunch of fresh herbs, garlic, olives, and raisins instead, giving the potato-side-dish much more importance at this year's holiday feast.
If you're feeling ambitious with your dessert task this year, give this recipe a try. It is not just any apple pie recipe, either. The chai spices and fresh cranberries give it an exciting pop of flavor. Plus, the crumble top bakes to a perfect crisp, making this pie a little bit gourmet.
Roasted chestnuts are a forgotten tradition during the holidays but should really be resurrected. Don't know where to start? This is a simple recipe that will deliver great results.
This holiday season doesn't have to be the same as all the years, before. Instead, give some of these delicious vegetarian recipes a try to wow your family and friends!