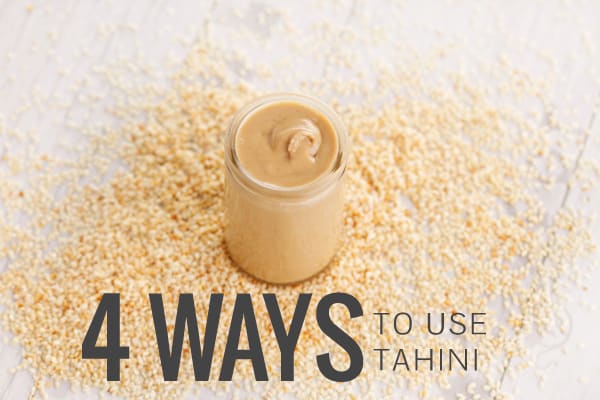 Tahini is one of those things that can be easily forgotten in the fridge, meaning it will be among the first to get tossed out next time you clean your kitchen. But it's such a useful ingredient! Made from ground sesame seeds, tahini is the base of hummus, and adds a complex umami flavor to a variety of sweet and savory recipes. You can purchase it jarred (look for it with the nut butters or salad dressings), or make it at home. So, before you question that jar sitting in your fridge, take a peek at 4 of our favorite ways to use tahini: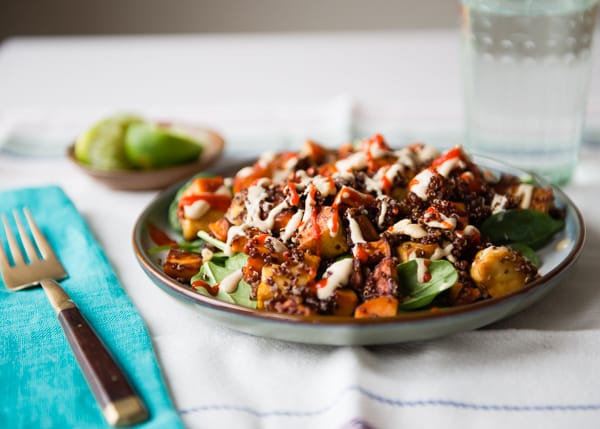 Dressings & Sauces
I could never figure out why I was so obsessed with Annie's Naturals Goddess salad dressing until one day, I realized: it's tahini based. Voila, a whole new world of tahini-based dressings and sauces opened up, and my store-bought salad dressing budget was significantly lowered. Use tahini (it works with just about any vinegar, herbs or spices) as a base for dressings and sauces a la Cucumber Chickpea Salad, Roasted Fennel and Beet Salad, Butternut Squash, Lentil and Kale Salad or Quinoa with Tempeh, Sweet Potatoes and Tahini-Miso Sauce (pictured above)—which is also topped with Sriracha for a nice flavor contrast. Tahini can also be used like a sauce to coat roasted veggies, like this Tahini-Spiced Cauliflower.

Sweets & Snacks
Tahini's mild, slightly nutty flavor means it works with sweeter recipes, too. It also helps bind energy bars, granolas or bite-size no-bake snacks. Use it in Homemade Millet Granola, Chocolate-Tahini Oat Bites (pictured above) or Tahini-Caramel Buckwheat Balls. 


On Toast, Sandwiches & Wraps
You're probably already pro at putting hummus on your wraps and sandwiches, but tahini can also make a great sandwich spread—like this Tahini-Miso Spread from Whole Foods, or as the base for Hello Natural's Detox Sunflower Seed Spread Wraps or Baked Falafel with Smoky Tahini Dressing (pictured above).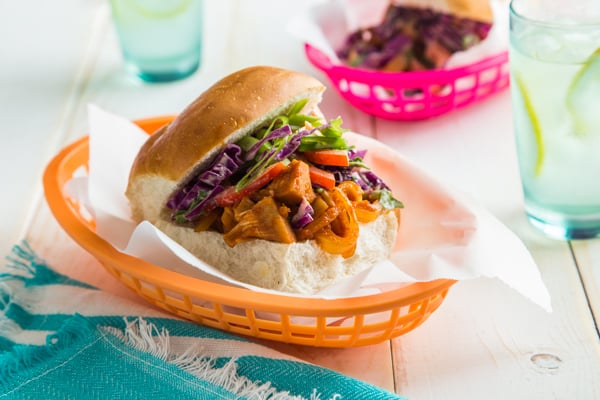 As a Thickener
Tahini's smooth and creamy texture and mild flavor makes it perfect to use in a lot of recipes (like slaws, as pictured above atop Korean BBQ Jackfruit Sandwiches) that traditionally call for mayonnaise. This Creamy Detox Carrot Soup calls for tahini as a thickener, and you can even use it to thicken smoothies!
Homemade tahini photo via Shutterstock.