When it's too hot to turn on the oven, that means it's time to get outside and fire up the grill! Contrary to popular belief, being a vegetarian doesn't mean you have to sacrifice grilling up a delicious meal. With a little creativity and seasonal fresh vegetables, it's easy to come up with something that everyone will love.
With that in mind, we've gathered a collection of the best vegetarian grilling recipes to help you get started. Here are 15 of our favorites!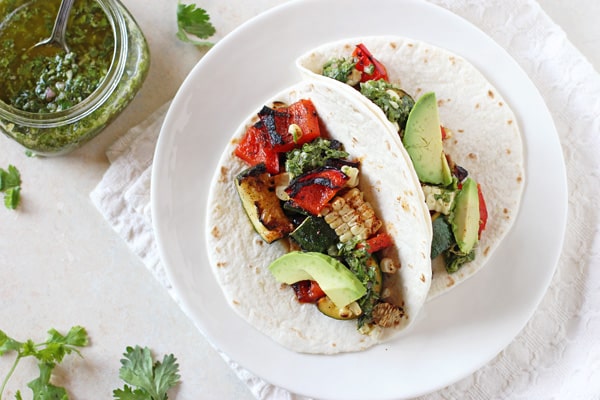 Grilled Veggie Tacos with Chimichurri // Corn, zucchini, peppers and eggplant are grilled until tender and topped with a flavorful herb-filled chimichurri sauce in these easy veggie tacos.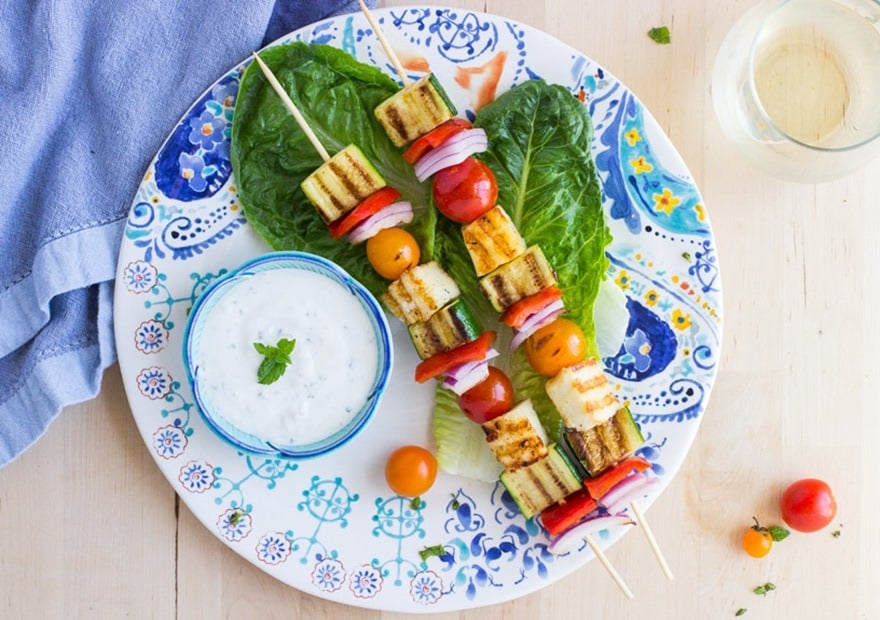 Grilled Halloumi Kebabs with Mint Yogurt Sauce // Salty halloumi served with a minty yogurt sauce makes these kebabs from Making Thyme for Health savory and refreshing.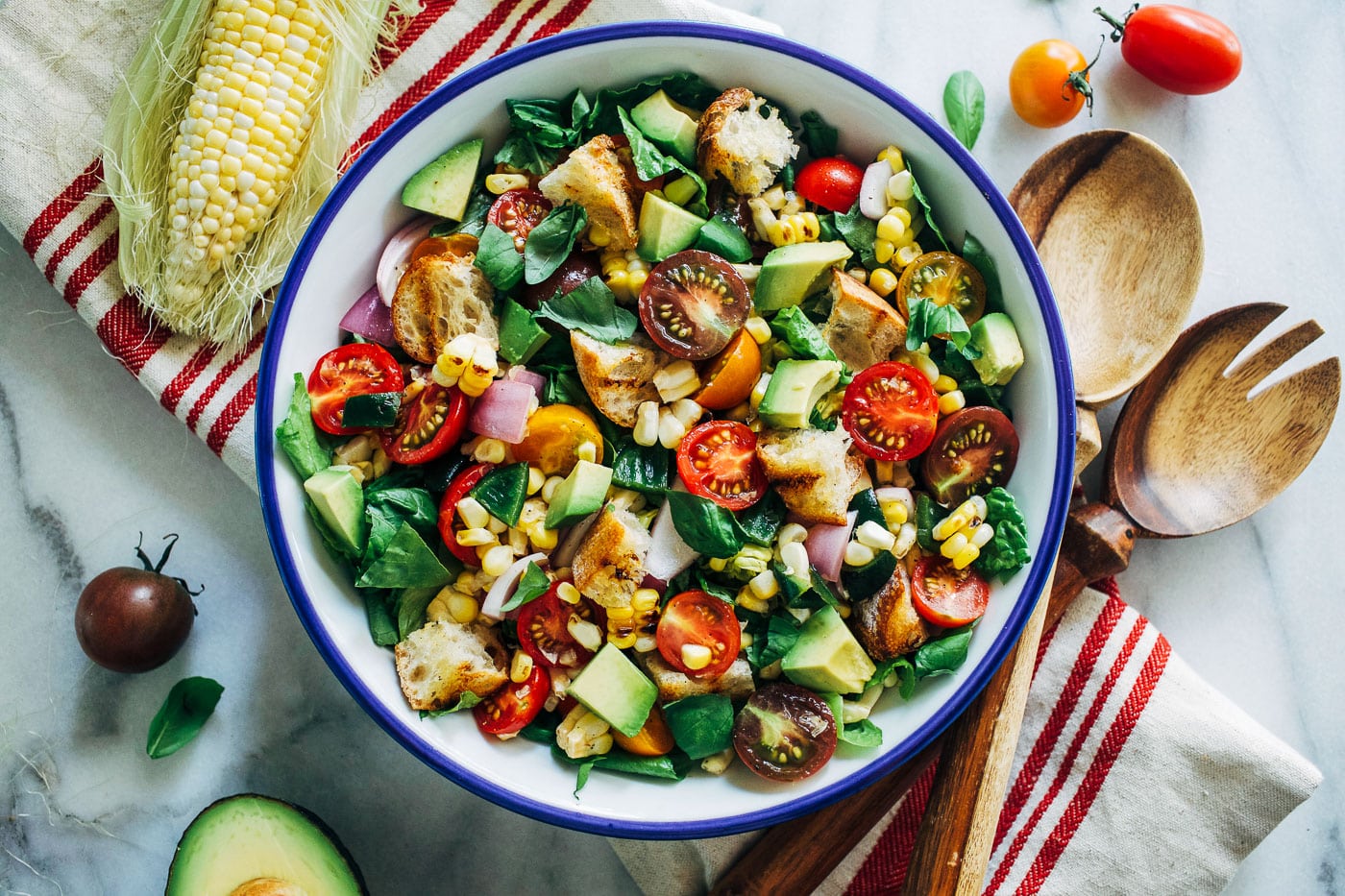 Grilled Corn Poblano Panzanella // Grilled corn, mild poblano peppers and creamy avocado and make this panzanella a meal to remember.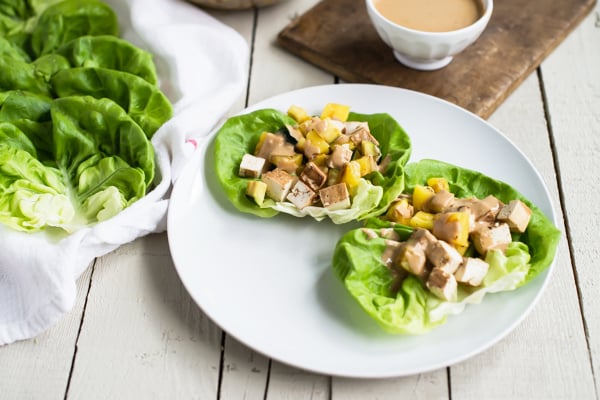 Grilled Teriyaki Tofu Lettuce Wraps with Creamy Sesame Dressing // Caramelized pineapple gives these teriyaki tofu lettuce wraps an interesting flair that's perfect for summer.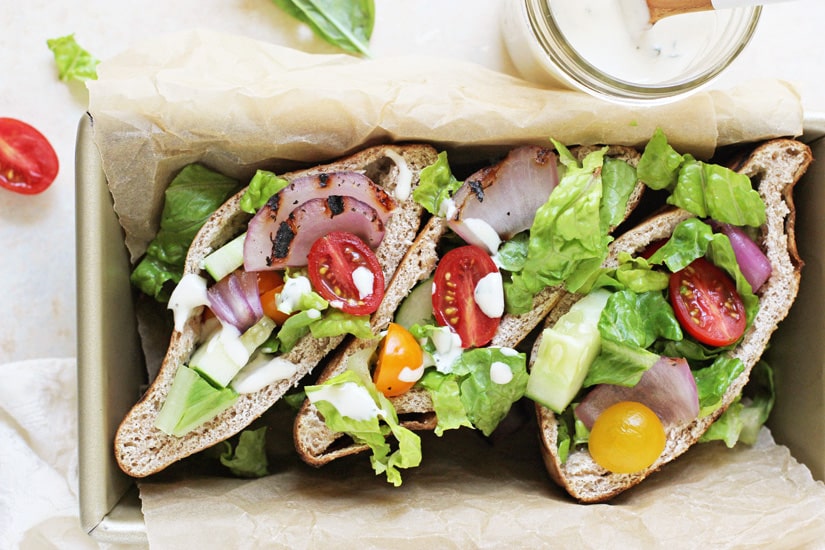 Grilled Greek Salad Pita Sandwiches // Grilled vegetables served in whole wheat pita with a creamy tahini sauce makes for a satisfying meal from Cook Nourish Bliss.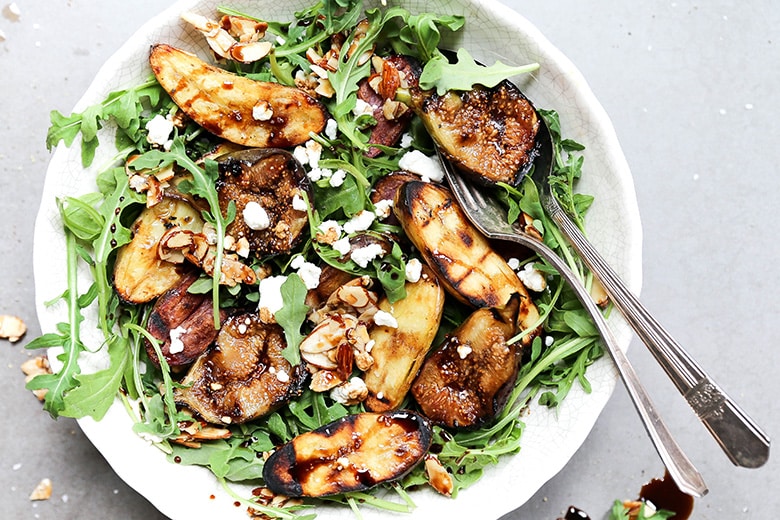 Grilled Potato and Fig Salad with Maple-Almond Clusters // A unique sweet and salty combination, this salad from The Floating Kitchen is anything but ordinary.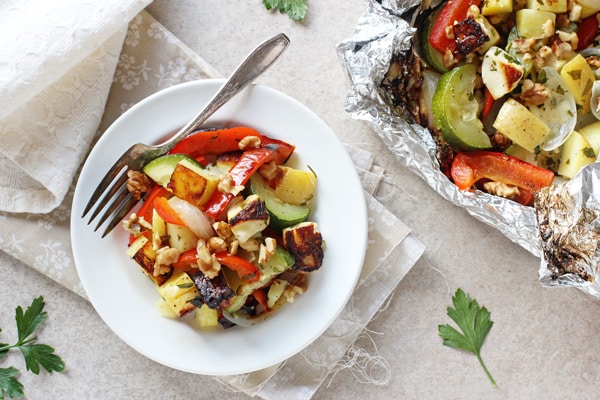 Grilled Halloumi and Summer Veggie Foil Packets // Clean up is a breeze, thanks to these easy veggie foil packets.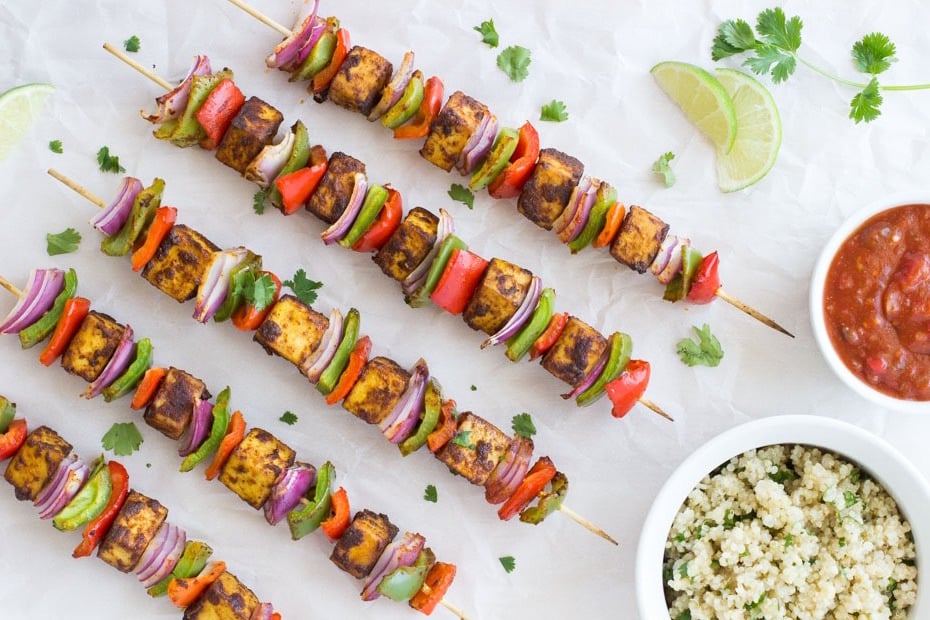 Fajita Tofu Kebabs with Cilantro Lime Quinoa // Seasoned tofu puts a fun spin on fajitas with these kebabs from Making Thyme for Health.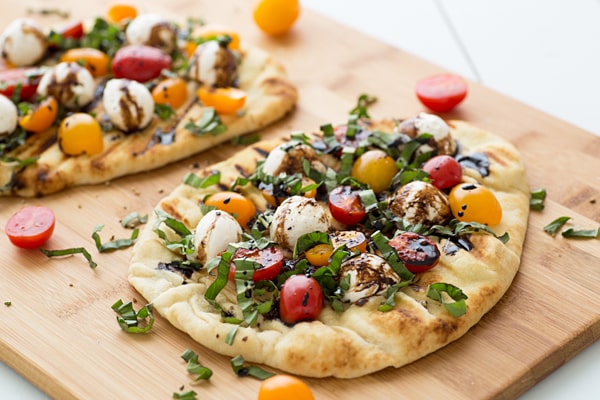 Grilled Caprese Naan Pizzas // Put those juicy summer tomatoes and fresh basil to good use with these simple naan pizzas.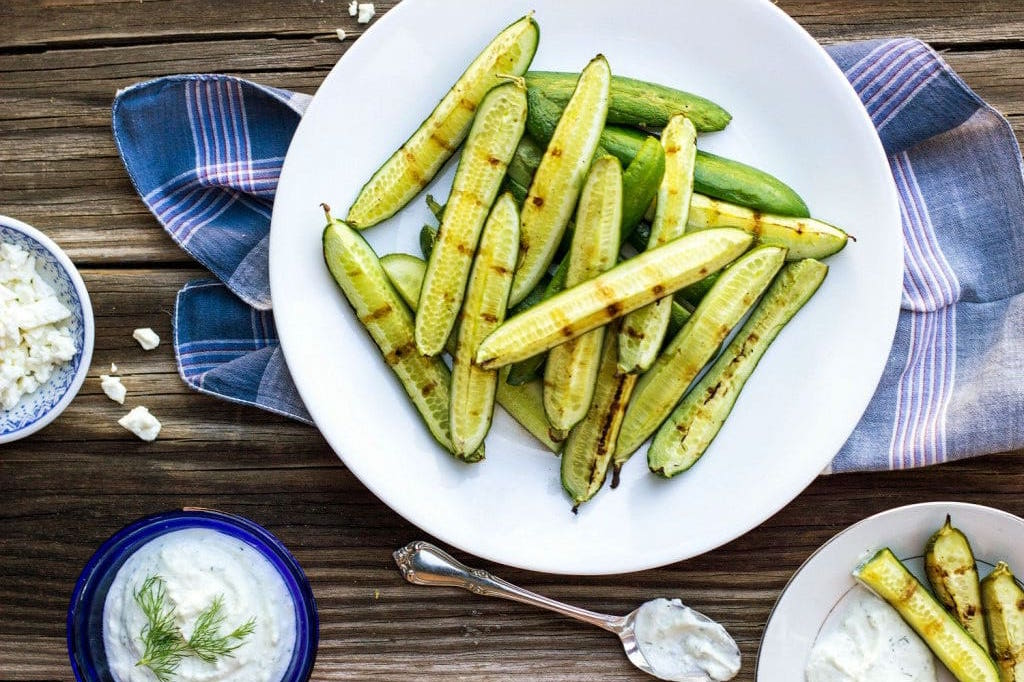 Grilled Cucumbers with Creamy Pickled Feta Dip // These grilled cucumbers from She Likes Food are perfect to serve as an appetizer or as a side with the main course.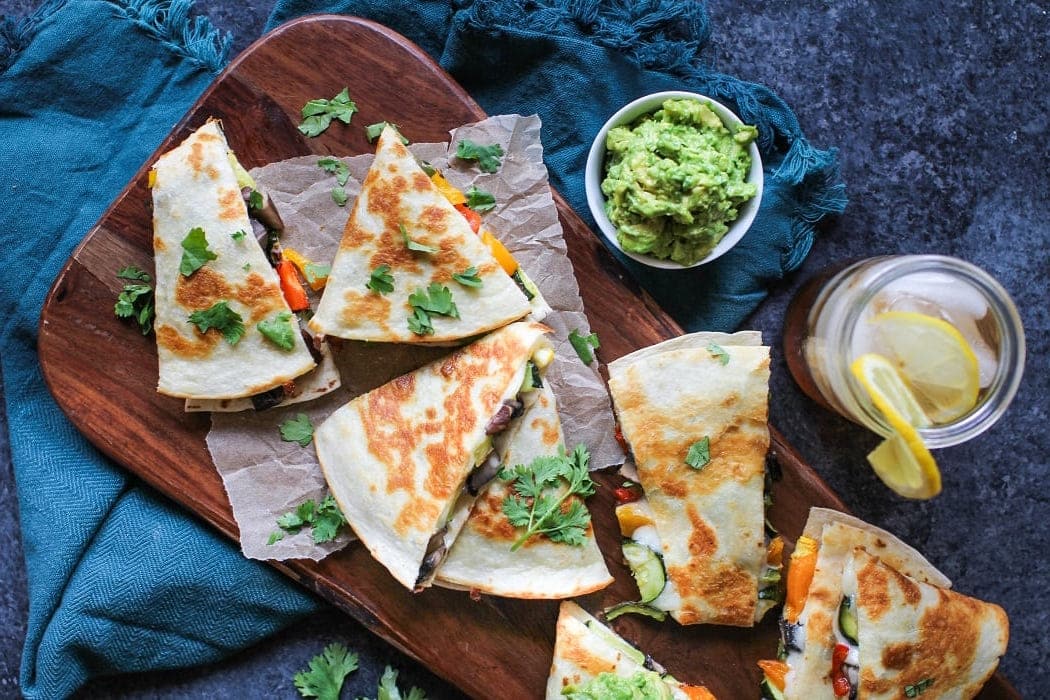 Grilled Portobello and Summer Squash Quesadillas // Grilled mushrooms give these quesadillas from The Roasted Root a satisfying meaty texture.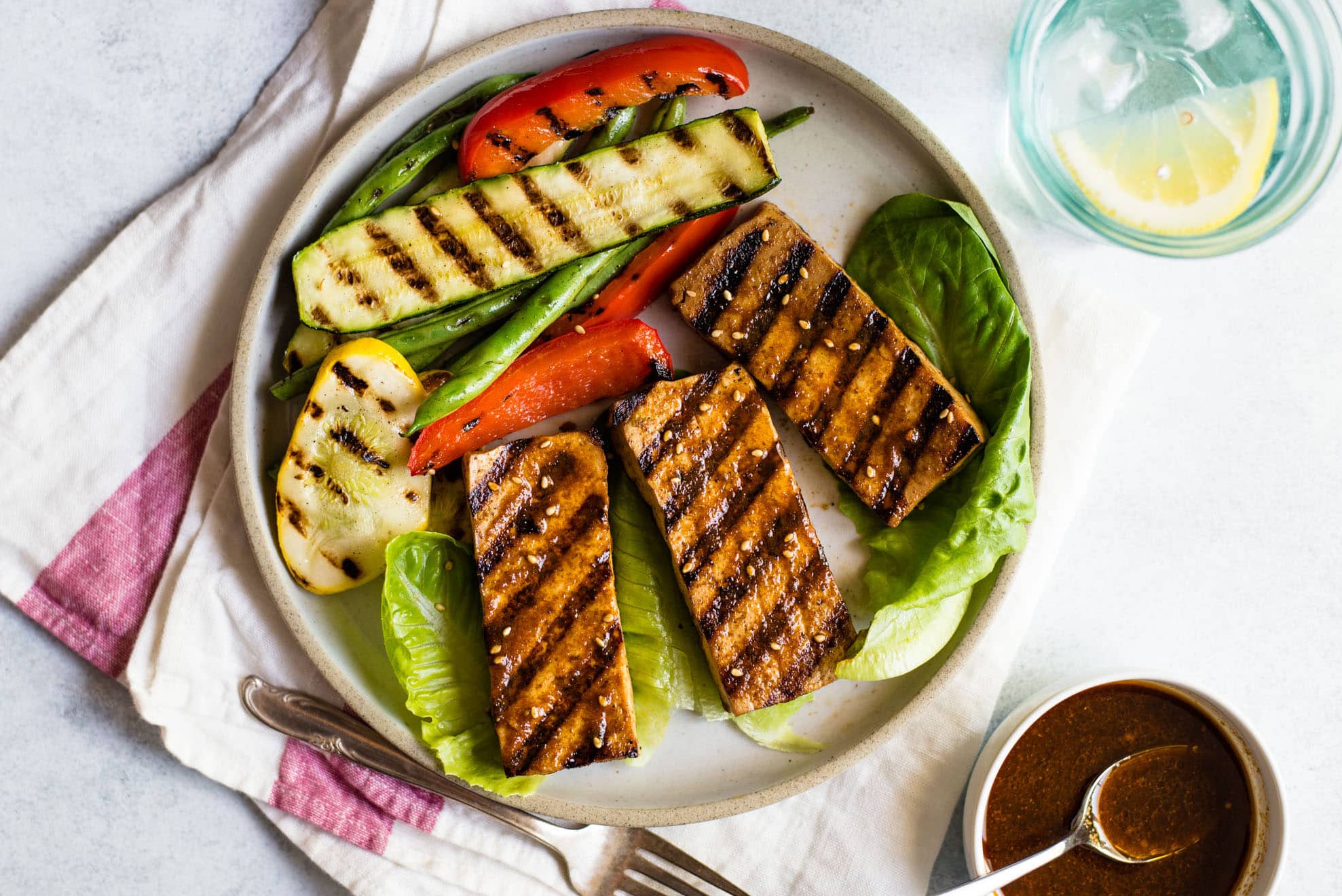 Cajun-Spiced Grilled Tofu // Cajun spices give this grilled tofu from Healthy Nibbles and Bits tons of flavor.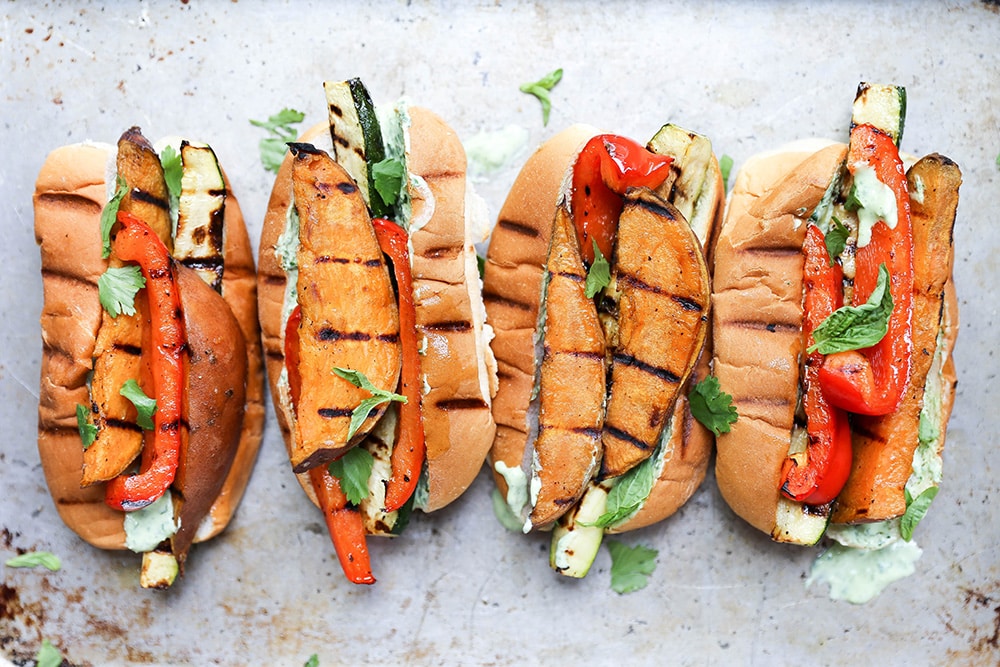 Grilled Sweet Potato and Vegetable Sandwiches // Sweet potato wedges are served with an herby yogurt sauce in these flavorful veggie sandwiches.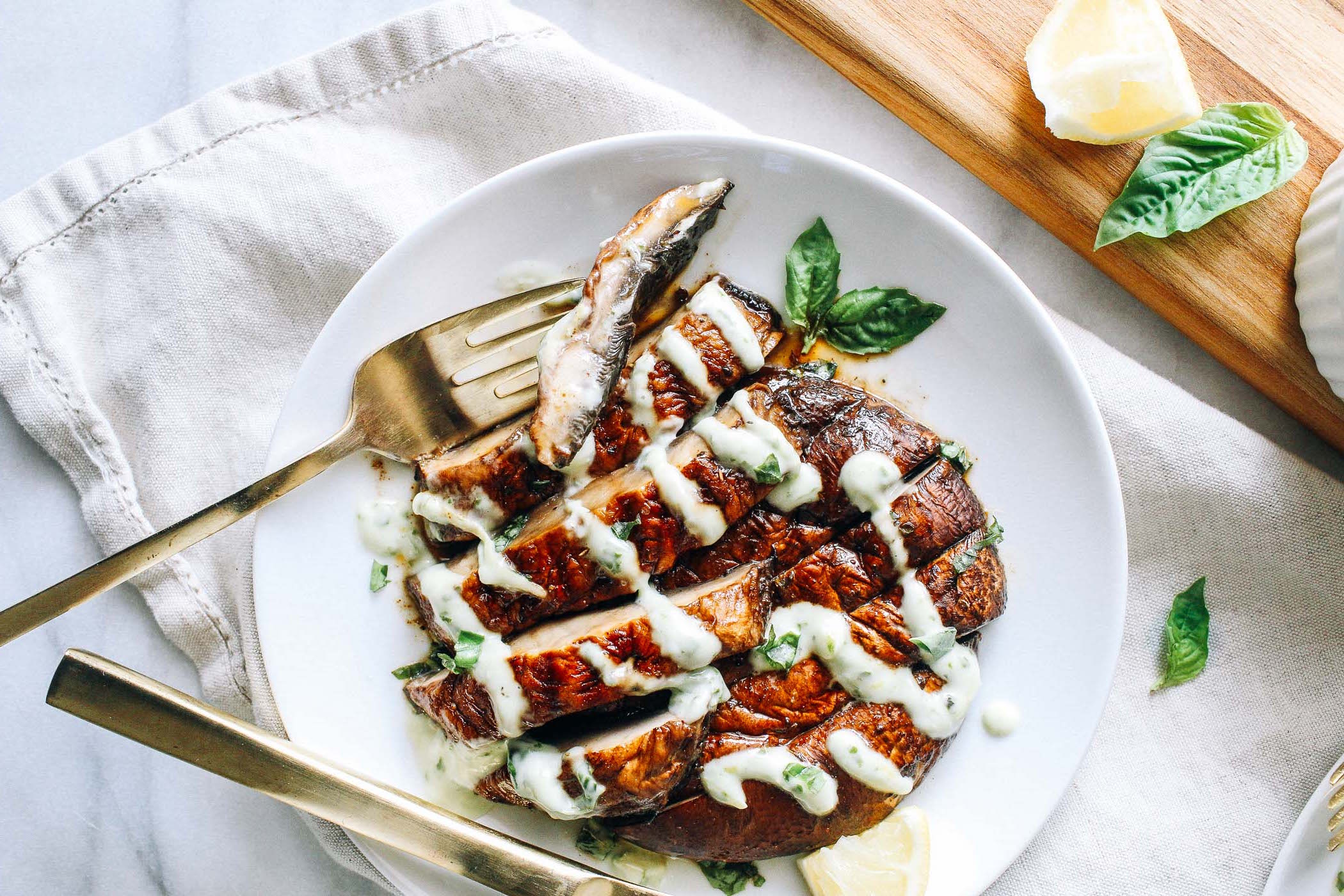 Portobello Steaks with Pesto Aioli // A simple balsamic marinade paired with a creamy pesto aioli transforms mushrooms into delicious steaks in this healthy dinner from Making Thyme for Health.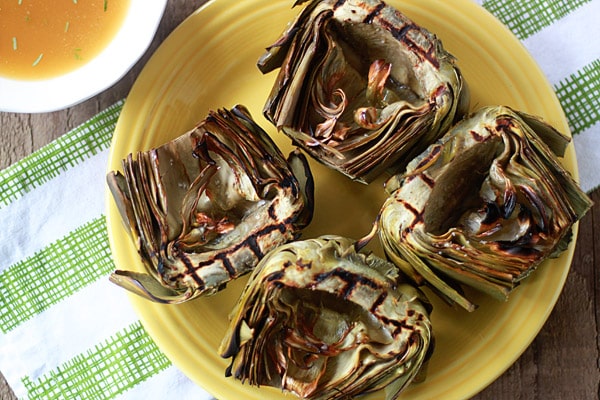 Grilled Artichokes with Roasted Garlic Olive Oil Dip // Fresh rosemary and sea salt highlight the  flavor of these smoky grilled artichokes.