With salad, soup and even a stir-fry, this week's meal plan will give you plenty of variety and a good amount of comfort as the weather continues to cool down. You'll start the week off with a simple veggie and protein-packed cashew stir-fry and end it with a hands-off slow cooker meal of chickpeas and potatoes, which will simmer all day long. The middle of the week is filled with roasted veggies in the form of grilled cheese and a flavorful salad, and a warming lentil soup is also added into the mix.
Here's this week's meatless meal plan:
Monday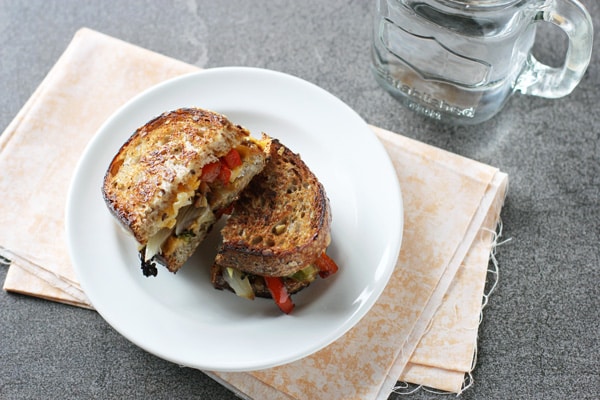 Balsamic Roasted Broccoli and Red Pepper Grilled Cheese from Cookie + Kate // With tangy, balsamic roasted veggies and plenty of melted cheese, these sandwiches are hard not to love. Pair with a simple side salad or chips and you are good to go.
Tuesday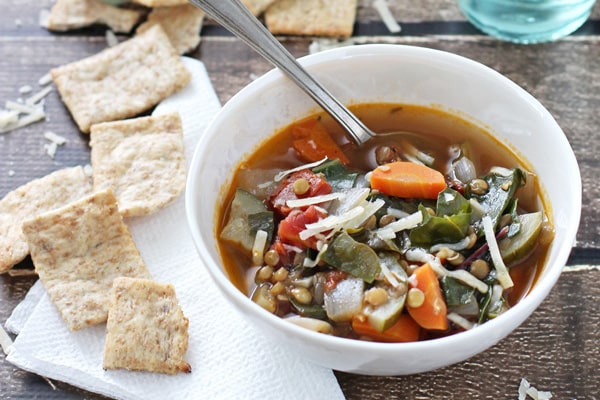 Chard and Lentil Vegetable Soup from Cookie Monster Cooking // Filled with plenty of veggies and lentils for a bit of bulk, this soup is filling yet won't leave you feeling weighed down. Serve with crusty bread or even pita chips!
Wednesday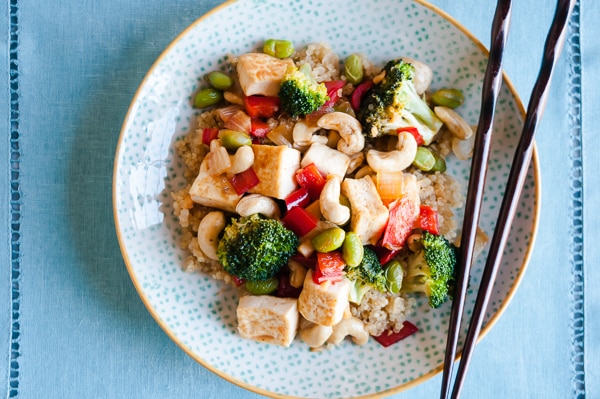 Cashew Tofu Quinoa Bowls // Stir-fries are one of my favorite meals to make during the week. These simple, protein-packed bowls will leave you completely satisfied and are a nice change from classic stir-fries with rice.
Thursday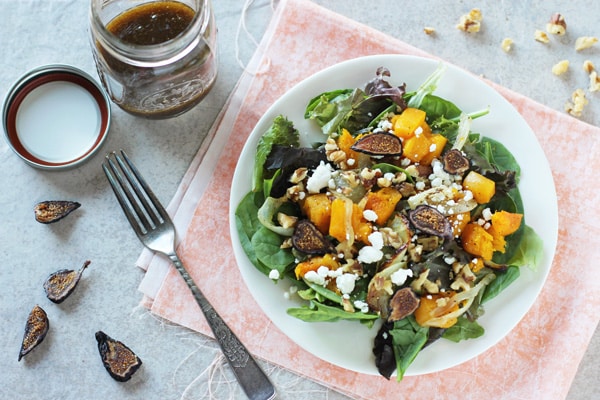 Roasted Onion, Squash and Fig Salad from Yummy Beet // Roasted butternut squash, sweet dried figs, crumbled goat cheese and crunchy walnuts combine perfectly in this fall-inspired salad. If you are not a fan of figs, you could certainly sub in a different dried fruit.
Friday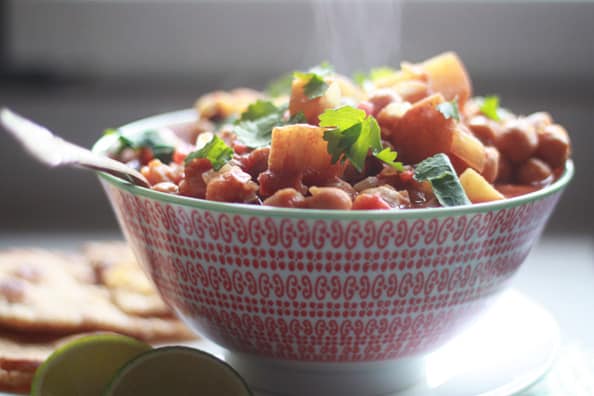 Slow Cooker Indian-Spiced Chickpeas and Potatoes // Let your slow cooker do all the work during the day and come home to this warming, flavorful meal. Serve with some naan on the side.
Tips for this week's plan
Buy a large loaf of bread and use it for both the grilled cheese sandwiches and to serve alongside Wednesday's soup
The bulk bins are a great way to save a little money, especially when you don't need a lot of a certain ingredient. Hit them up for the 1 cup of green lentils for Wednesday's soup, the dried figs for Thursday's salad and any spices that you don't already have for Friday's slow-cooked chickpeas and potatoes.
If you can't find a decent-looking zucchini, sub in a green pepper for Wednesday's soup
Make sure you buy lettuce that looks nice and fresh, so it is still good for Thursday's salad. You can also sub in baby spinach leaves if you like.
If you are short on time in the mornings, prep Friday's slow cooker meal on Thursday night before you go to bed. You can let it cook overnight, then just package it up in the morning and reheat later on.
You can roast the veggies for both the grilled cheese and salad ahead of time and keep them stored in containers in your fridge, making both meals even faster the day of.
The cilantro is for Friday's recipe, so if you do your shopping on the weekend, make sure to buy a healthy-looking bunch. You can also store it standing up in a glass of water to keep it fresh until Friday.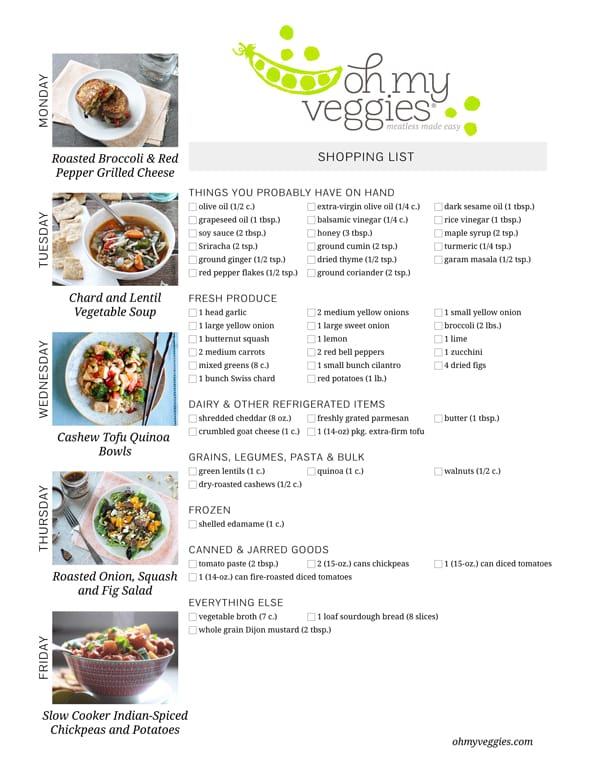 Click here for a printable version of this week's meatless meal plan and shopping list, then click on the links above to print out each recipe. Now you're set for the week!
Find more dinner ideas from our Meatless Meal Plan archives.