I always feel a little bit bummed when summer is over and I can't get fresh corn and local tomatoes anymore, but then I remember: fall has a lot to offer too! There's Brussels sprouts, apples, pumpkin and winter squash -- which all happen to be on the menu this week.
Here's this week's meatless meal plan:
Monday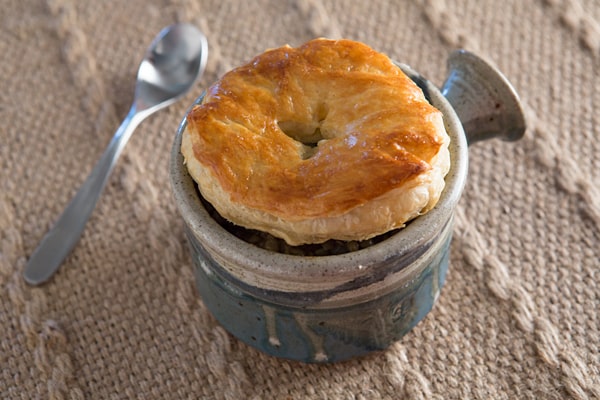 Mushroom Thyme Lentil Pies from Fig and Honey // Using puff pastry instead of a traditional homemade crust makes these hearty pot pies easy enough for a weeknight dinner.
Tuesday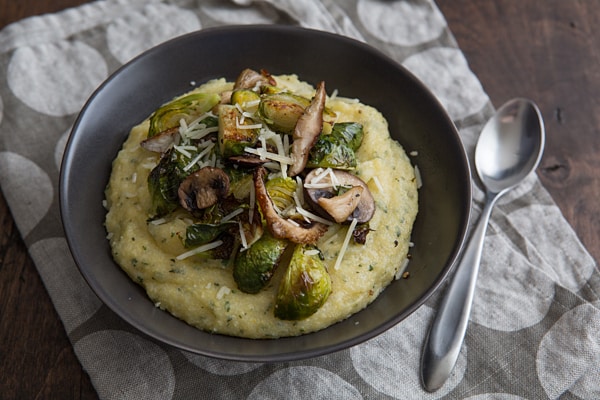 Sage Polenta Bowls with Roasted Brussels Sprouts and Wild Mushrooms // Polenta with roasted seasonal vegetables is one of my favorite throw-together meals. If you're not a fan of Brussels sprouts or mushrooms, feel free to substitute other vegetables you have on hand.
Wednesday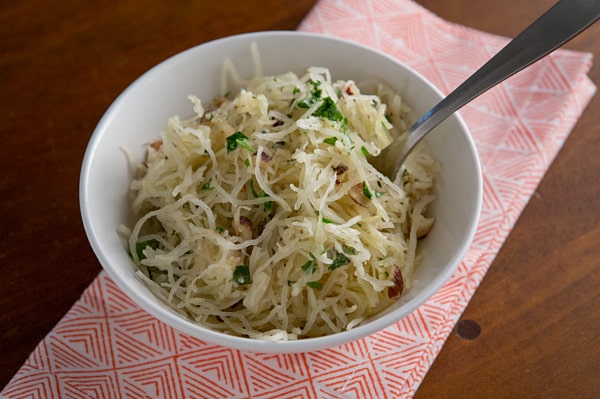 Roasted Spaghetti Squash with Herbs from Martha Stewart // It's spaghetti squash season! A lot of recipes for spaghetti squash involve heavy sauces or other ingredients that take the spotlight, but this light dinner is all about the spaghetti squash.
Thursday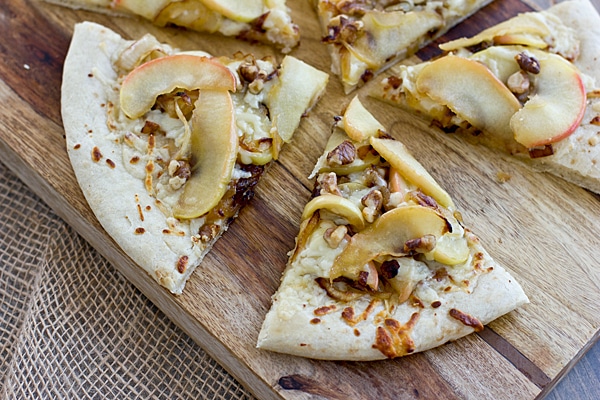 Apple Cheddar Pizza with Caramelized Onions and Walnuts // Pizza with apples? It works, believe me! This sweet-and-savory pizza is an Oh My Veggies favorite.
Friday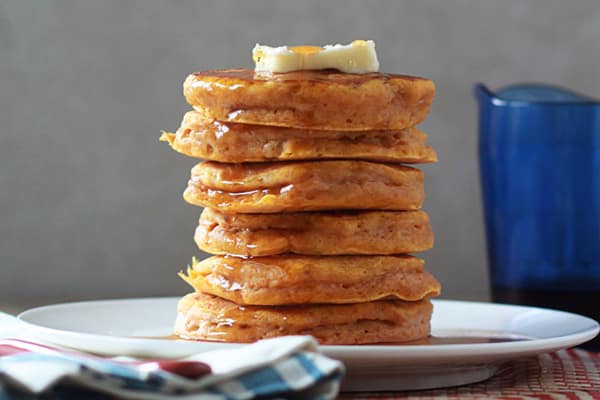 Fluffy Pumpkin Pancakes from Kitchen Treaty // Breakfast for dinner! You might want to make a double batch of these irresistible pancakes so you have some for the weekend.
Tips for This Week's Plan
To save even more time on the pot pies, you can make the filling over the weekend. I made my filling in advance and made the pot pies 3 days later.
The polenta bowls call for instant polenta. I like instant polenta because I don't have the patience to stand over a pot for 30 minutes, but if you're a polenta purist, traditional polenta absolutely works -- just follow the package instructions for cooking it.
This week's shopping list calls for parsley, cilantro and sage. Sage would work really well with the spaghetti squash recipe, so you could leave the parsley and cilantro off of the list and opt for sage instead, or choose either parsley or cilantro and leave the other off the shopping list.
Caramelizing onions for the pizza takes a little bit of time, but you can make those in advance too - check out our post on how to caramelize onions. (You can even freeze them!) If you want to save on prep time, cook the onions and apples over the weekend and store them in the fridge until Thursday.
If you have extra sage, try adding some to the pizza!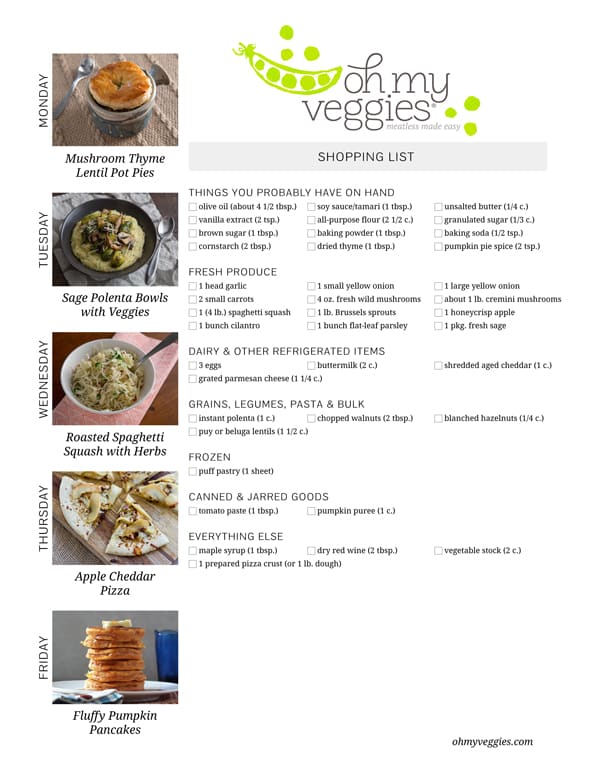 Click here for a printable version of this week's meatless meal plan and shopping list, then click on the links above to print out each recipe. Now you're set for the week!
Find more dinner ideas from our Meatless Meal Plan archives.