Whether you follow our meal plans or come up with your own, a well-stocked pantry can make planning and shopping so much easier. This week's shopping list looks long, but most of it falls into the Things-You-Have-On-Hand category. Score!
Here's this week's meatless meal plan:
Monday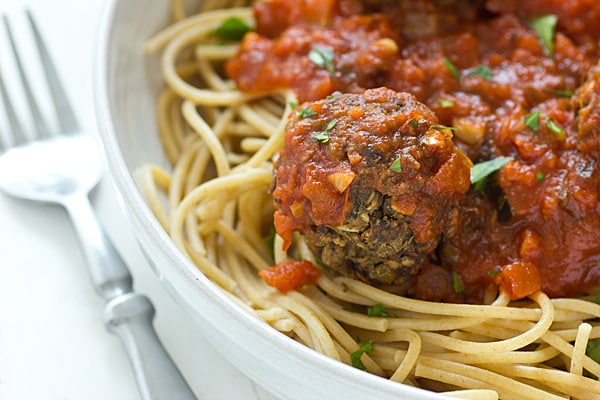 Spaghetti and Lentil Mushroom Meatballs // These Lentil Mushroom Meatballs are one of our most popular recipes -- they're perfect for serving with a big bowl of spaghetti!
Tuesday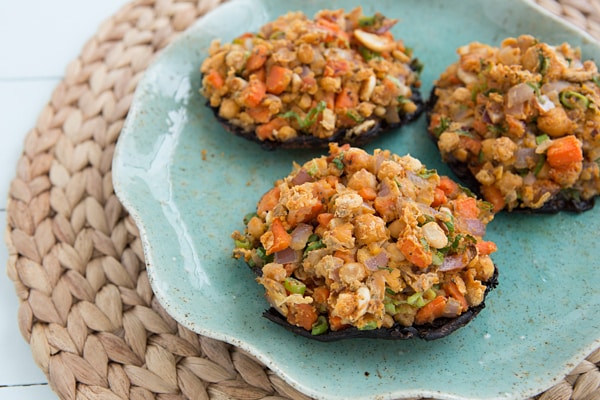 Portabella Mushrooms with Herbed Chickpeas from Vegan Richa // A flavorful chickpea stuffing makes these 'shrooms extra satisfying.
Wednesday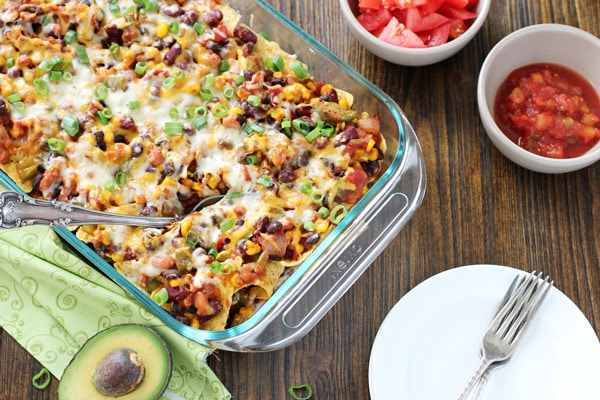 Cheesy Taco Casserole // A cross between nachos and an enchilada bake, this meatless version of the Food Network's Beef and Bean Taco Casserole is pure comfort food. And it couldn't be easier to put together!
Thursday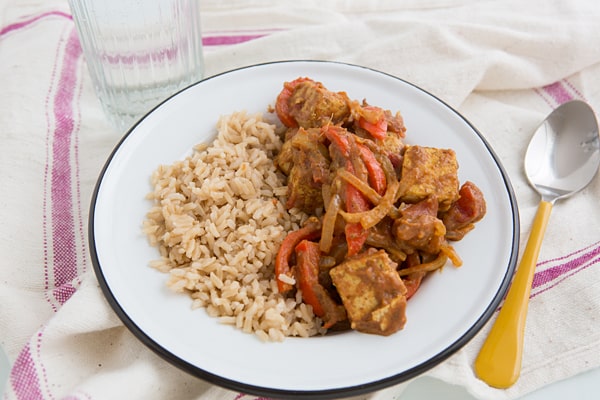 Vegetarian Tikka Masala from Eating Well // Tofu is substituted for the chicken in this meatless version of chicken masala.
Friday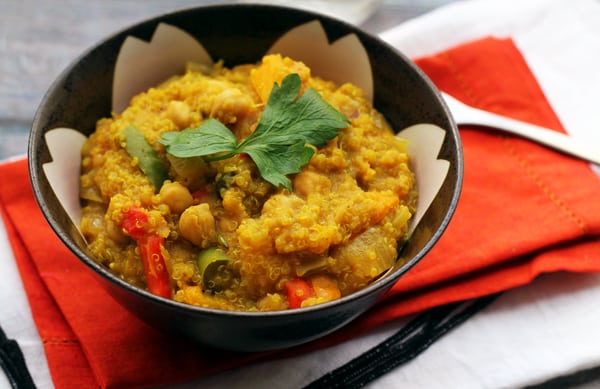 One-Pot Curried Quinoa with Butternut Squash and Chickpeas // This recipe makes a lot of curry, so you'll probably have leftovers for quick weekend lunches.
Tips for This Week's Plan
The stuffed mushrooms and quinoa both call for red onions -- I've put a large red onion on the shopping list, so use what you need for the mushrooms, then wrap the rest in plastic wrap for Friday.
If you have extra green onions, use them as a taco topping! I've also added a tomato, lettuce, and salsa to the shopping list, but if you like different toppings for your tacos, adjust as needed.
Instead of using parsley for the quinoa curry, use cilantro since you'll have it on hand. Extra cilantro can also be used as a topping for the tikka masala.
I added rice to the shopping list to serve with the tikka, and a box of spaghetti and jar of sauce for serving with the meatballs. These aren't included in the original recipes, so prepare them according to the package directions.
The best thing about the quinoa curry recipe is that you can use whatever frozen vegetables you have on hand to make it! I made it with frozen broccoli and corn that had been sitting in my freezer forever and it was delicious. So if you have frozen veggies on hand, cross the frozen butternut squash and peppers off the shopping list.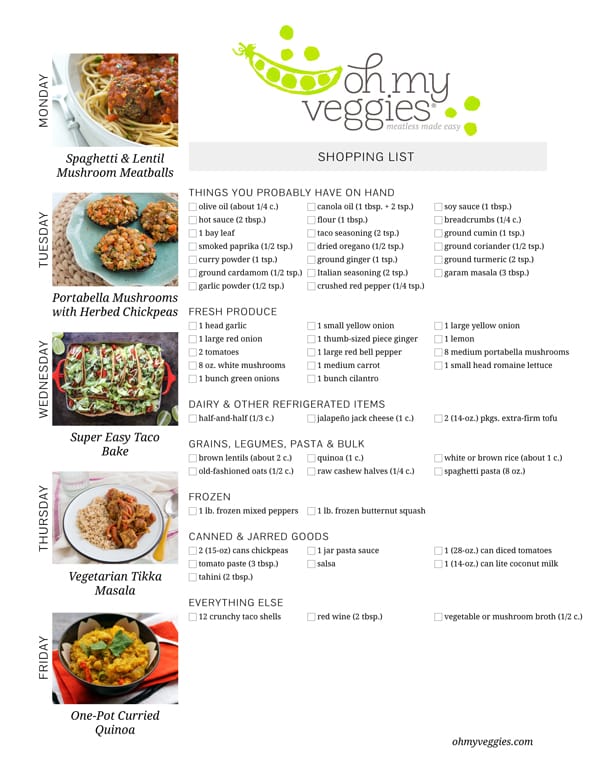 Click here for a printable version of this week's meatless meal plan and shopping list, then click on the links above to print out each recipe. Now you're set for the week!
Find more dinner ideas from our Meatless Meal Plan archives.