We're doing some freezer cooking this week! The thing I love about freezer cooking is that you can make meals when you have time and eat them when you don't feel like cooking. And since the temptation to get takeout on Friday nights is strong, I figured having burritos on hand and ready to go would be a good solution. We're also whipping up two reader favorites this week: Broccoli Cheddar Brown Rice Casserole and Taco-Stuffed Zucchini.
Here's this week's meatless meal plan:
Monday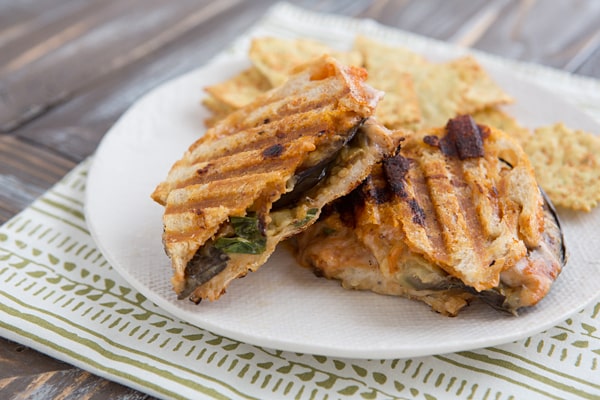 Eggplant Parmigiana Panini from Panini Happy // Get ready for some messy, cheesy, toasty sandwich action! If you don't have a panini press, don't worry -- you can still make this recipe by roasting the eggplant in the oven and making the sandwich on a griddle or skillet.
Tuesday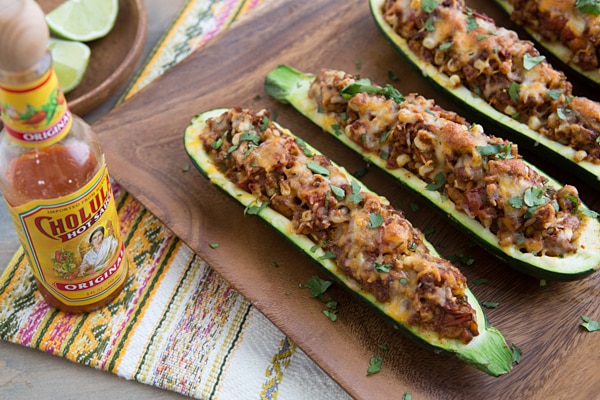 Taco-Stuffed Zucchini from Oh My Veggies // Crumbled tempeh makes a perfect replacement for ground beef in this Tex-Mex-inspired stuffed zucchini recipe.
Wednesday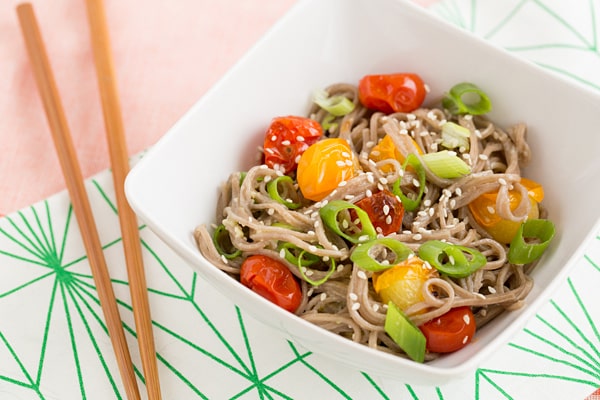 Soba Noodles with Miso-Roasted Tomatoes from Food & Wine // This is one of those awesome dinners where the leftovers work well as a cold lunch the next day. The roasted tomatoes are the best part -- don't skip them!
Thursday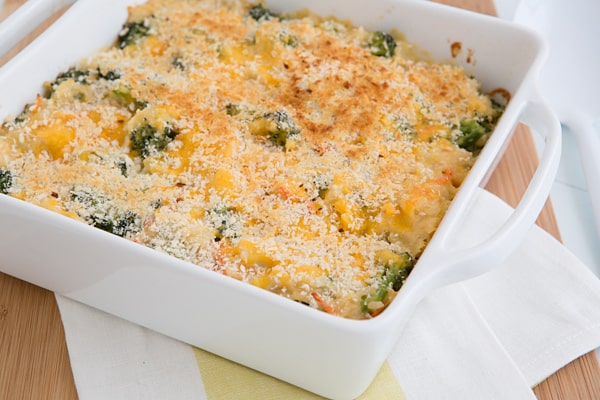 Broccoli Cheddar Brown Rice Casserole from Oh My Veggies // Broccoli and cheddar is pretty much the quintessential comfort food combination, isn't it? This casserole has been a reader favorite since I posted it and if you have any leftovers, you can pop them in the freezer.
Friday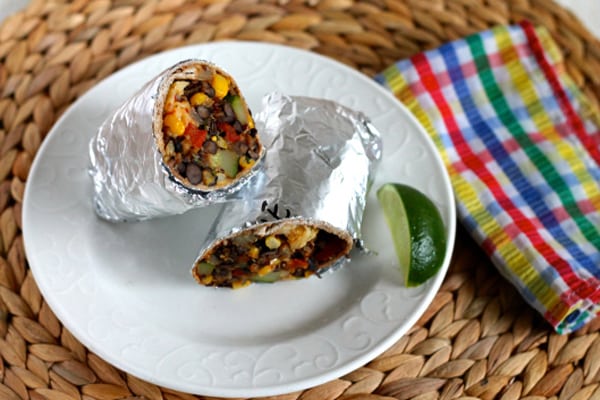 Black Bean and Quinoa Freezer Burritos from The Muffin Myth // And speaking of freezers! I've planned this week's shopping list and meal plan assuming you'll be making these on the weekend. Freeze them and heat them up on Friday night for an easy dinner -- you'll have a few leftover for emergencies too. Having homemade burritos on hand is like having your own personal Chipotle in the freezer! Kind of!
Tips for This Week's Plan
If you decide not to make the burritos over the weekend, you'll probably want to buy the ingredients for them mid-week so the vegetables don't spoil.
You can use fresh corn for the burritos and stuffed zucchini recipes, but since corn doesn't keep very well and I try to plan for one weekend shopping trip, I put frozen corn on the shopping list. If you opt to use fresh, pick it up the day you're making these recipes.
We had our panini with chips on the side, but you can add some fresh fruit or a salad mix to the shopping list instead.
You can use grapeseed or canola oil for the panini; grapeseed oil can be substituted for canola in the soba noodle recipe too.
Make the rice for the casserole in advance to cut down on prep time -- you can even make it over the weekend while you're assembling the burritos!
You'll have leftover bread this week, so plan on some sandwich lunches!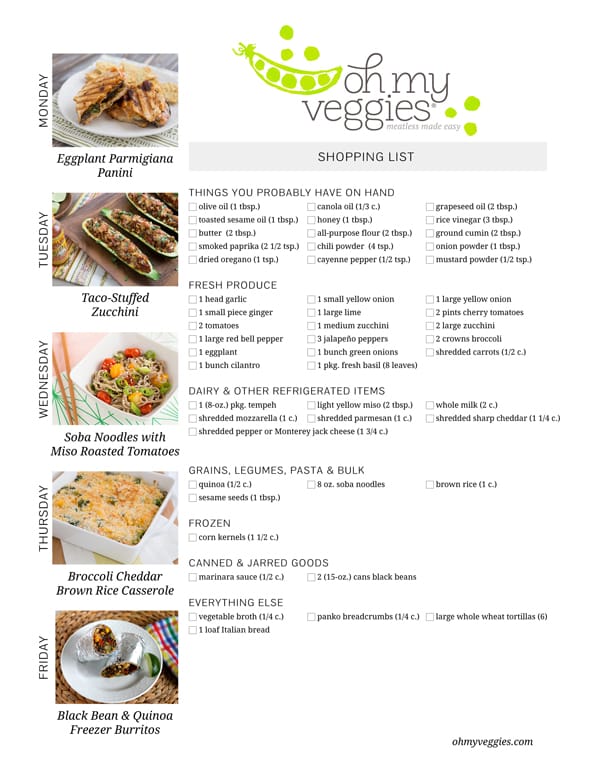 Click here for a printable version of this week's meatless meal plan and shopping list, then click on the links above to print out each recipe. Now you're set for the week!
Find more dinner ideas from our Meatless Meal Plan archives.