What's the best way to create a vegetarian main dish that appeals to everyone (vegetarian or not)? Package it up in a form that everyone loves! Enter pie.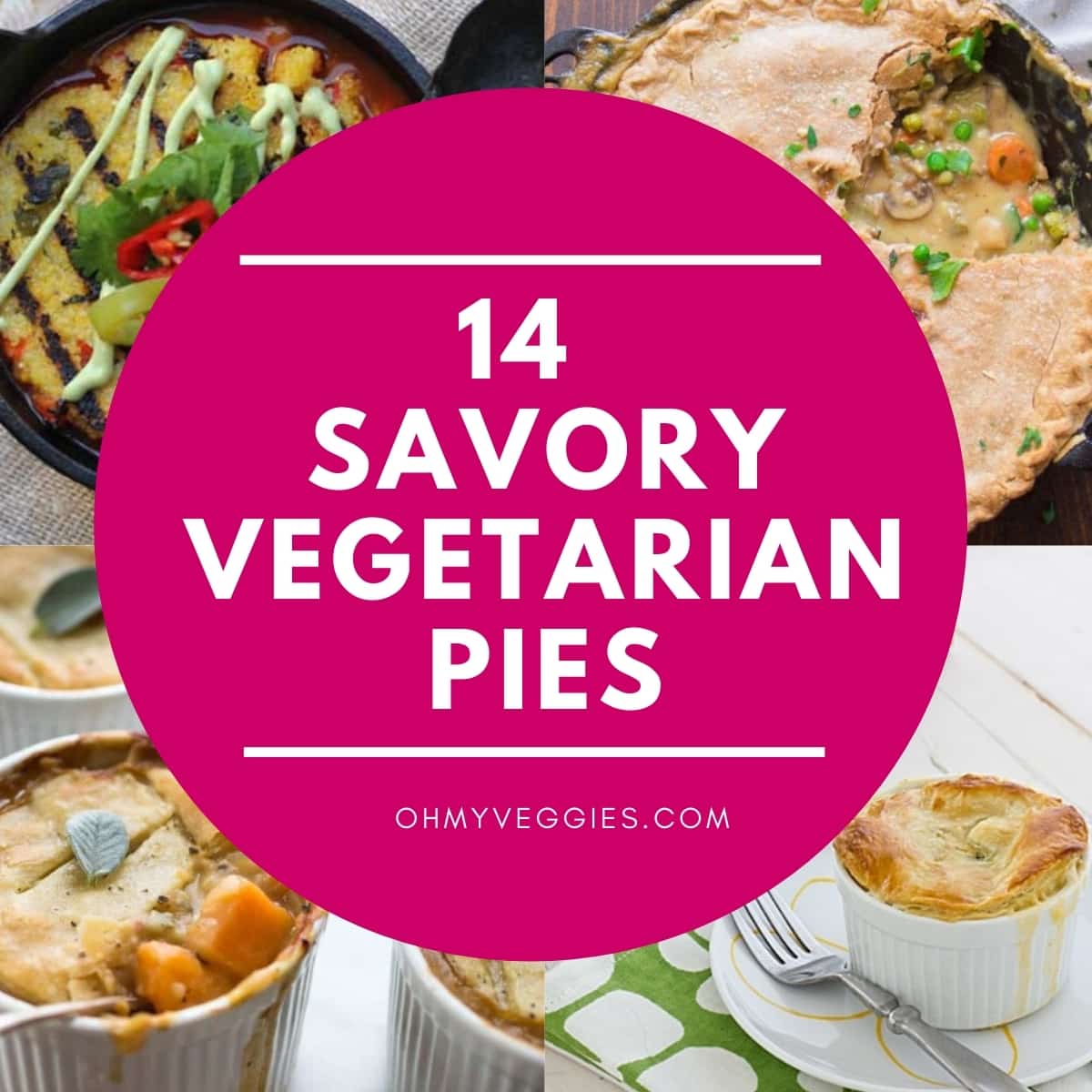 There isn't much that's more irresistible than a big scoop of a hearty casserole or a spoonful of savory stew baked up under a tender, flaky crust.
Here's 14 of our favorite savory vegetarian pies to get you started! These meatless main dishes are perfect for holiday menus, year-round comfort foods, or anytime you need to feed a crowd.
If you're here planning your holiday menu, don't miss our new Vegan Christmas and Vegan Thanksgiving cookbooks. They're packed with all my favorite holiday-worthy recipes for a plant-based feast.
Savory Vegetarian Pies
These are my picks for the best savory vegetarian pies!
If you love these savory vegetarian pies, don't miss these other delicious ideas: