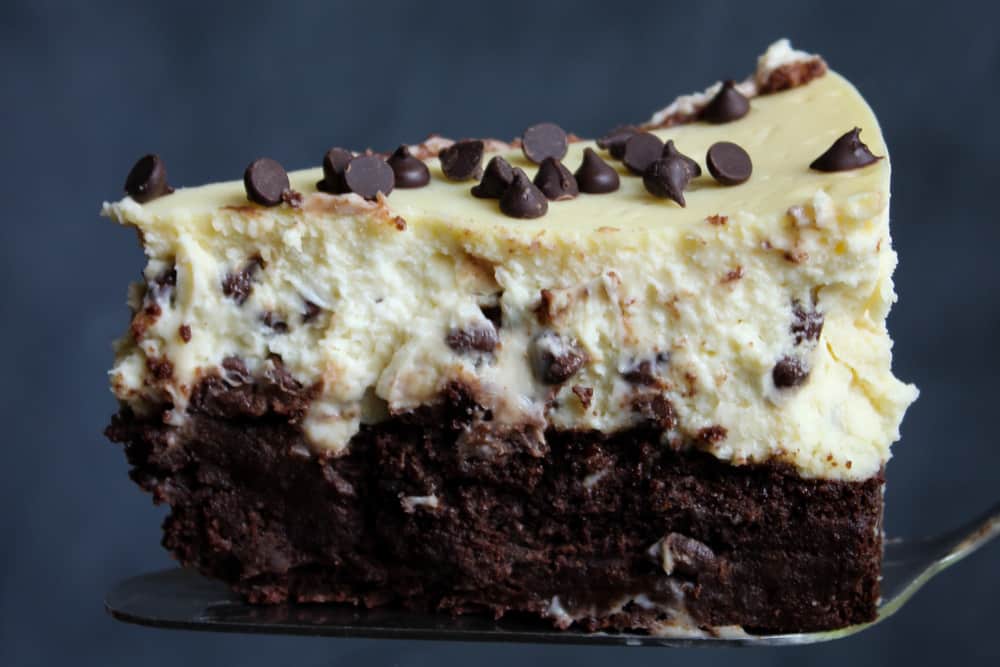 New York cheesecake is a classic, and for good reason! The velvety texture, the delicious tang and the wonderful creaminess make it irresistible. But it doesn't stop there. There's more to New York cheesecake than ever before; bloggers are adding new flavors, from gingerbread to goat cheese, and are perfecting new techniques to bake the cakes, from pressure cookers to airfryers.
Base ingredients for vegan versions are getting ever more sophisticated too, with fillings made from cashews to soft tofu and chickpeas. Below are 15 of the most delicious variations of the classic, each of them a fantastic option for anything from everyday treats to birthday celebrations to holiday desserts!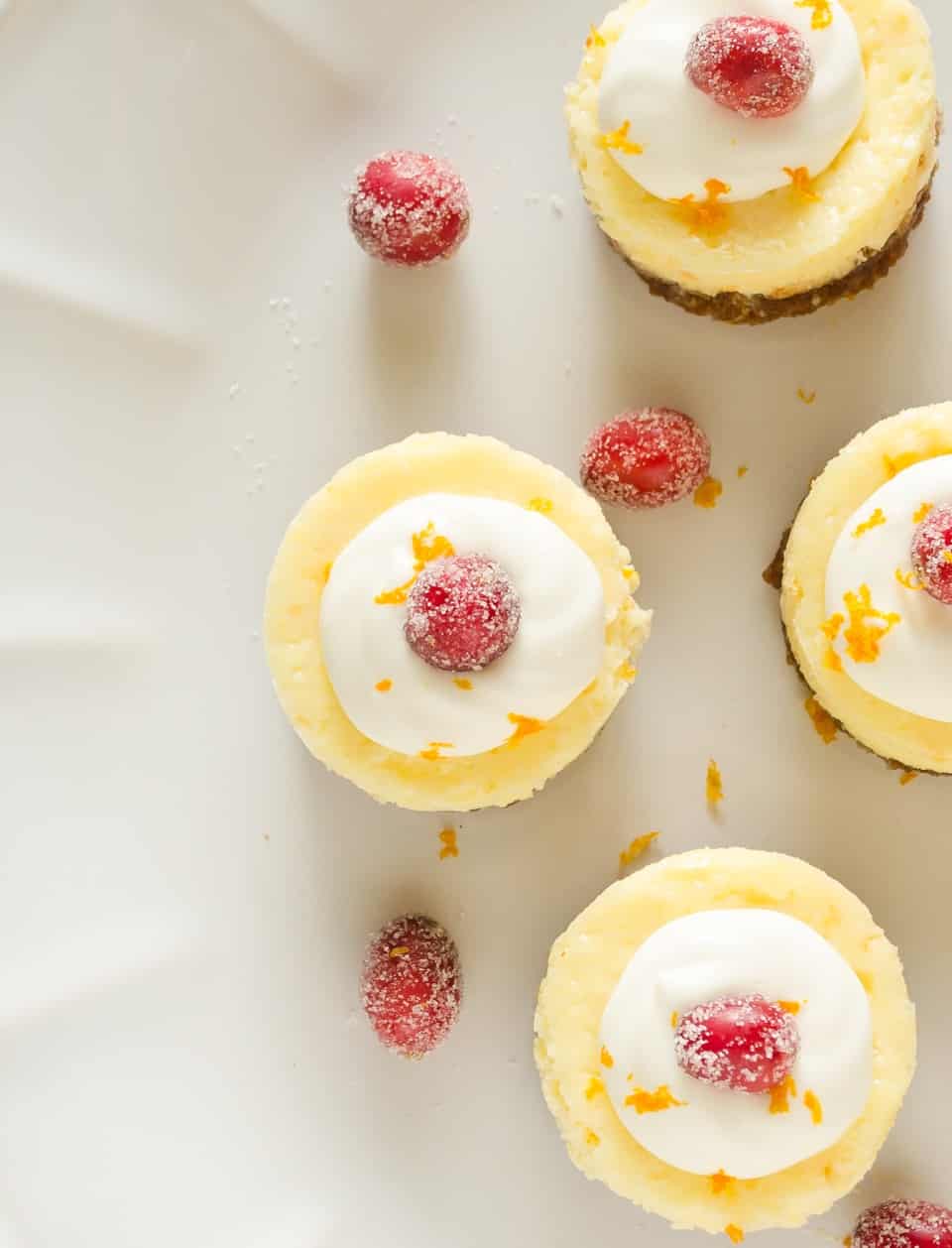 Mini Cranberry Orange Cheesecakes with Gingersnap Crust // Holiday season will be here before we know it and Flavor the Moments has the perfect dessert recipe for us. These bite-sized mini cakes are full of orange and cranberry deliciousness and are sitting on a gingersnap and pecan crust.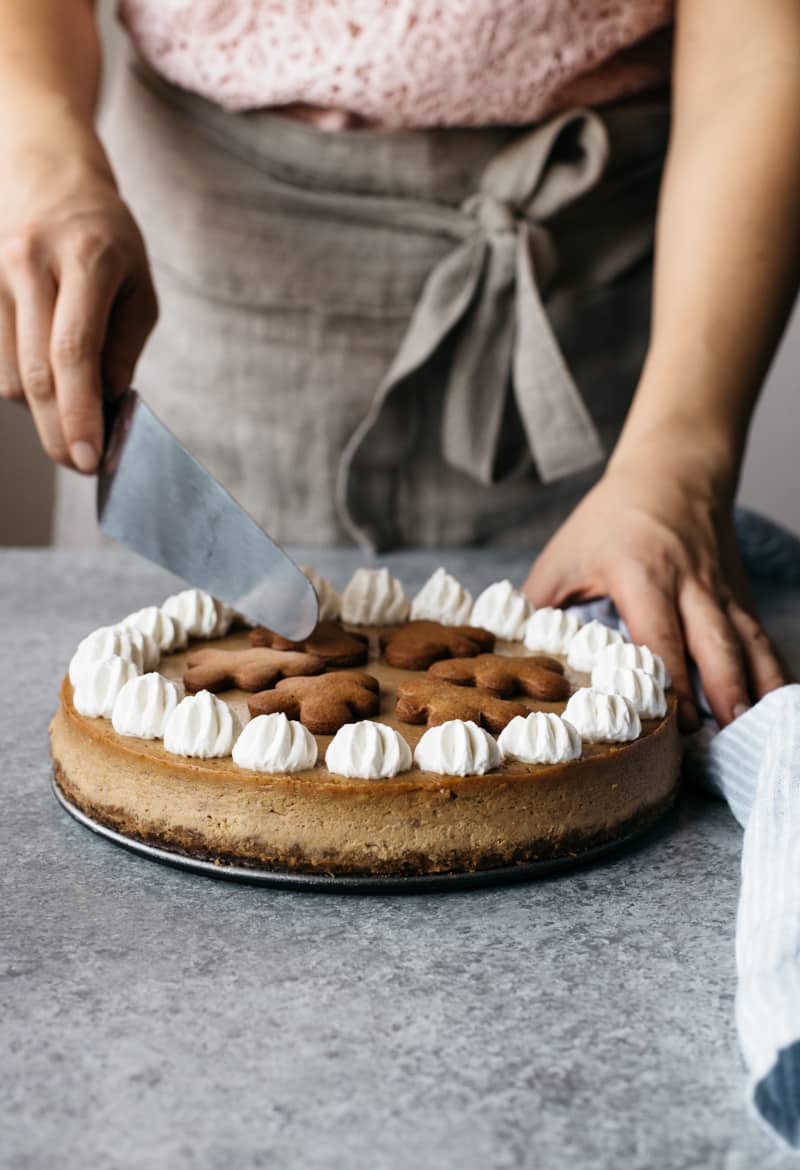 Lightened Up Gingerbread Cheesecake with Tofu // If you're looking for a lighter but still deliciously cream cheese-y option this season, this gingerbread-flavored cake is the perfect solution. Healthy Nibbles and Bits replaced part of the cheese with soft tofu and flavored it with ginger, cinnamon, nutmeg and clove.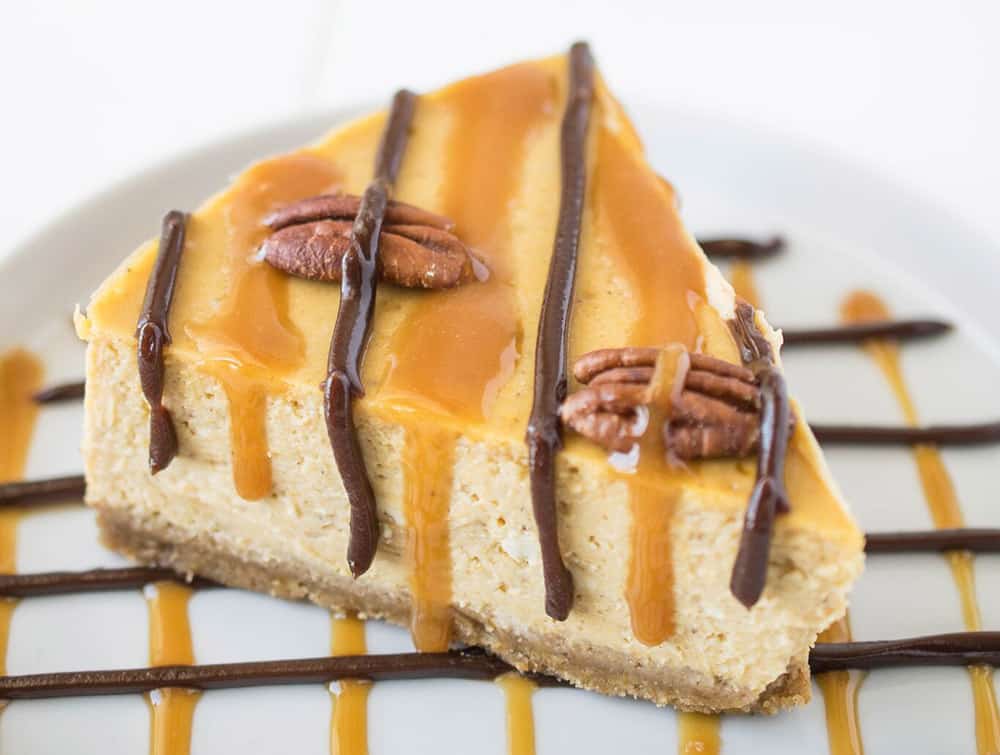 Pumpkin Turtle Cheesecake // Who could resist a topping of caramel sauce, chocolate sauce and toasted pecans? Culinary Ginger baked pumpkin puree into the creamy filling as well. Fall flavors at their best!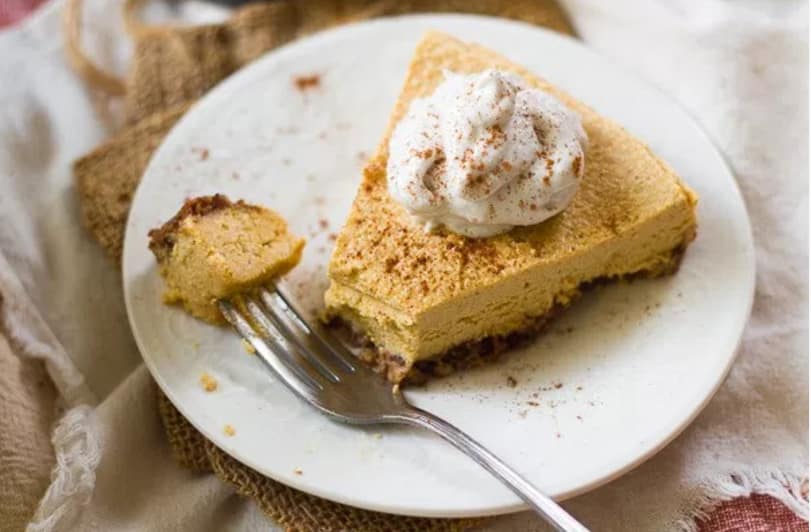 No-Bake Vegan Pumpkin Cheesecake with Pecan Date Crust // The secret to the creamy and rich texture in this vegan pumpkin cheesecake is coconut oil and the fact that it's no-bake. If it doesn't go in the oven, the blended cashew mix won't dry out.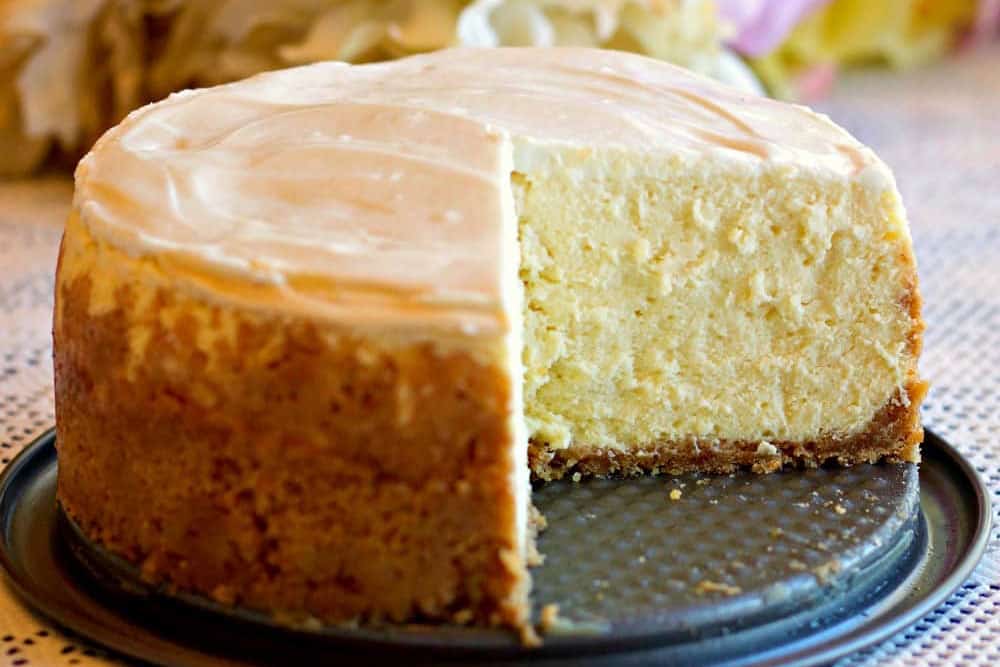 Instant Pot 6-Inch New York Style Cheesecake // You can't tell by looking at it but Homemade Food Junkie made this beautiful cheesecake in a pressure cooker! Not only does this method cut down on time, it also bakes the cake evenly to a creamy and dense texture without any cracks.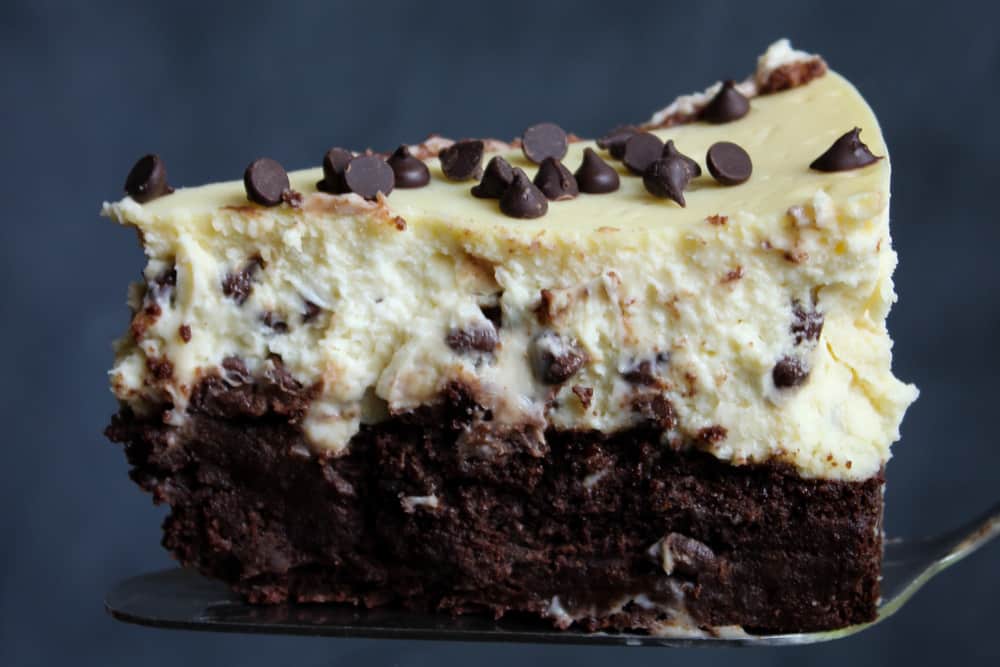 Chocolate Chip Brownie Cheesecake // Pass Me Some Tasty baked chocolate chips into the cream cheese filling of this cake and then set the whole thing on top of a brownie crust. Irresistible? We'd say so!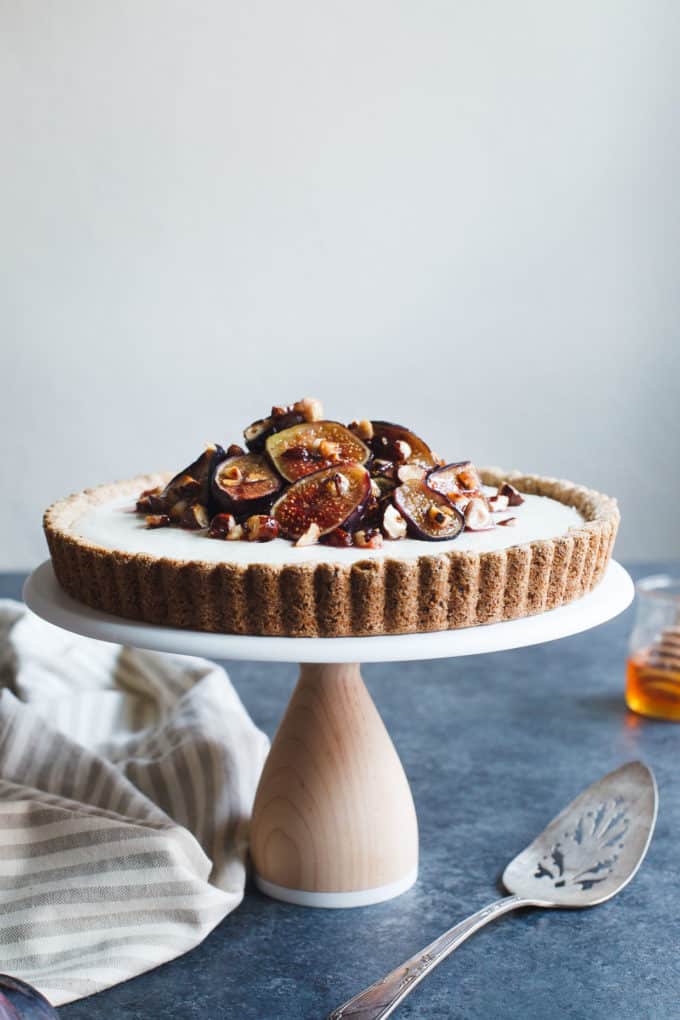 Ginger Goat Cheese Cheesecake with Honey-Roasted Figs and Hazelnuts // Snixy Kitchen flavored the goat cheese and cream cheese filling in this cake with freshly grated ginger, a perfect complement to the honey-roasted figs that make the beautiful topping on this cake. The gluten-free vanilla hazelnut crust is adapted from the cookbook Alternative Baker.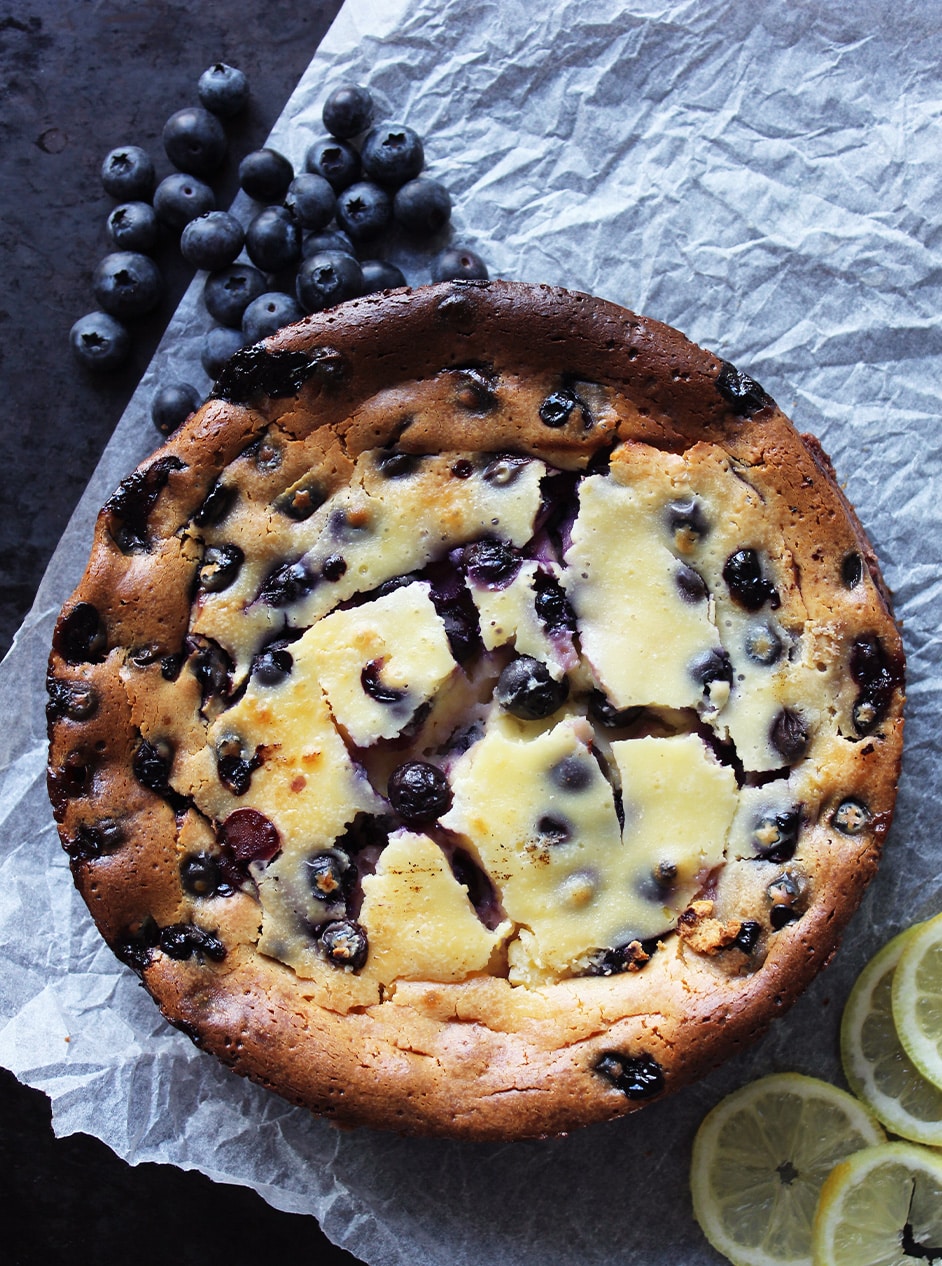 Baked Lemon and Blueberry Cheesecake // You can immediately see how rich and creamy this pretty cheesecake is! Slow the Cook Down flavored the filling with lemon and blueberries, one of the best fruit combos there is.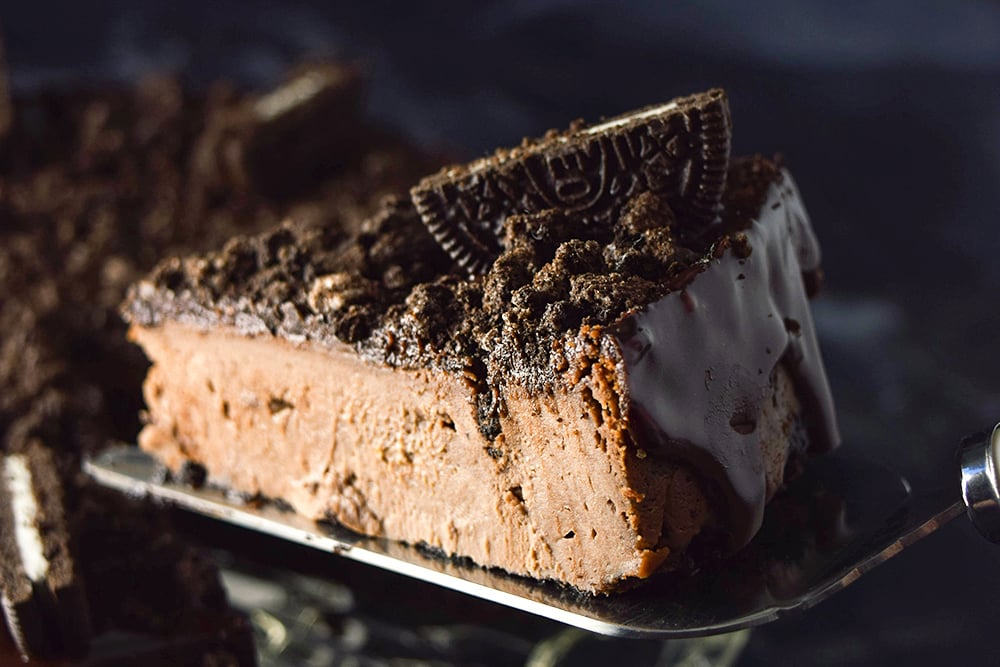 Chocolate Oreo Cheesecake // Oreos not only provide a delicious crust for this creamy and intensely chocolate-y cake from Kitchen Swagger, they also make a crunchy topping and beautiful decoration. If you're a chocolate lover, this cheesecake is for you!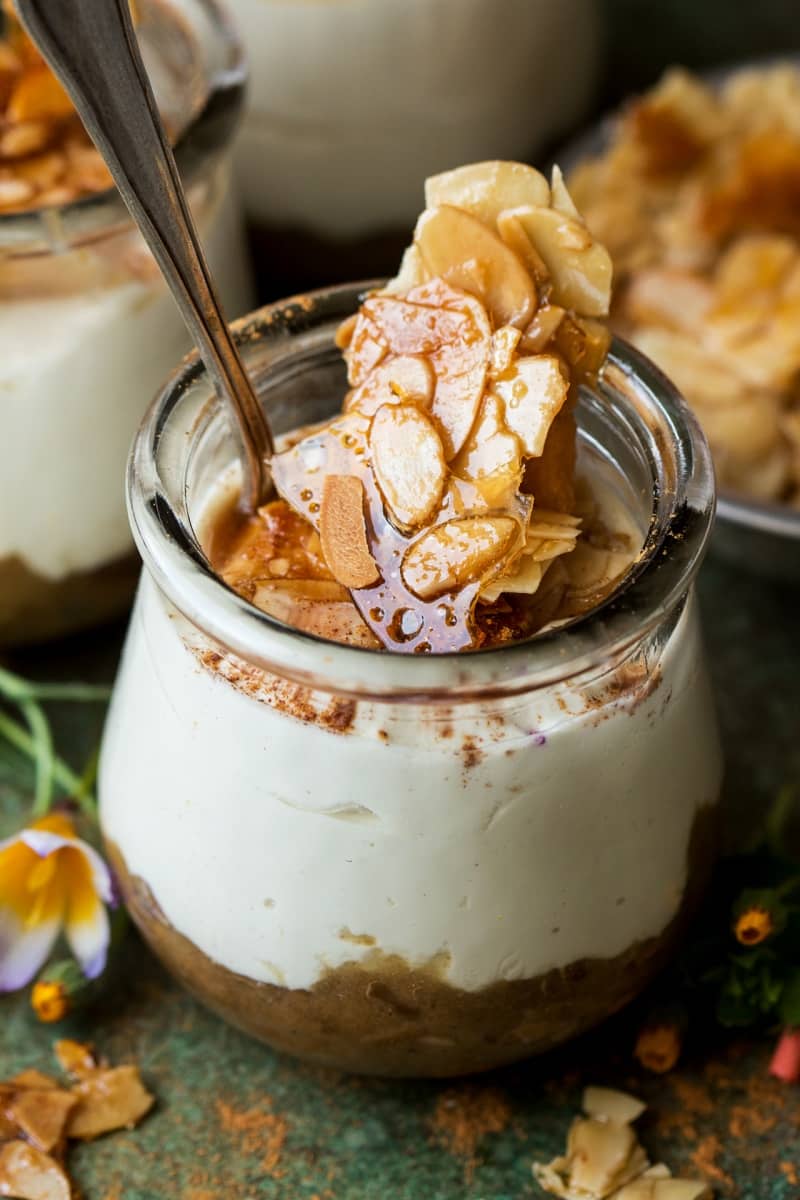 No-Bake Vegan Cheesecake Jars // Lazy Cat Kitchen topped these vegan, ginger-flavored cheesecake jars with an almond and maple syrup brittle and made a caramel base from ground dates and espresso. Yum!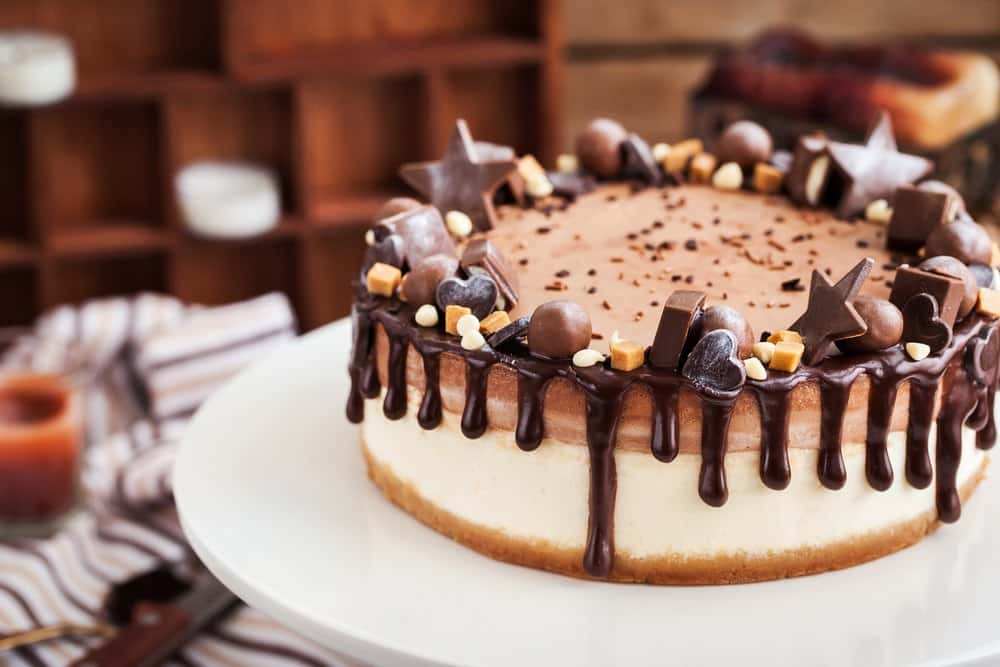 Airfryer Birthday Cheesecake // Who wouldn't want to celebrate their birthday with this gorgeous and delicious cake that Recipe This baked in an airfryer? A creamy cheesecake base topped with chocolate cheesecake, topped with melted chocolate. Sign us up!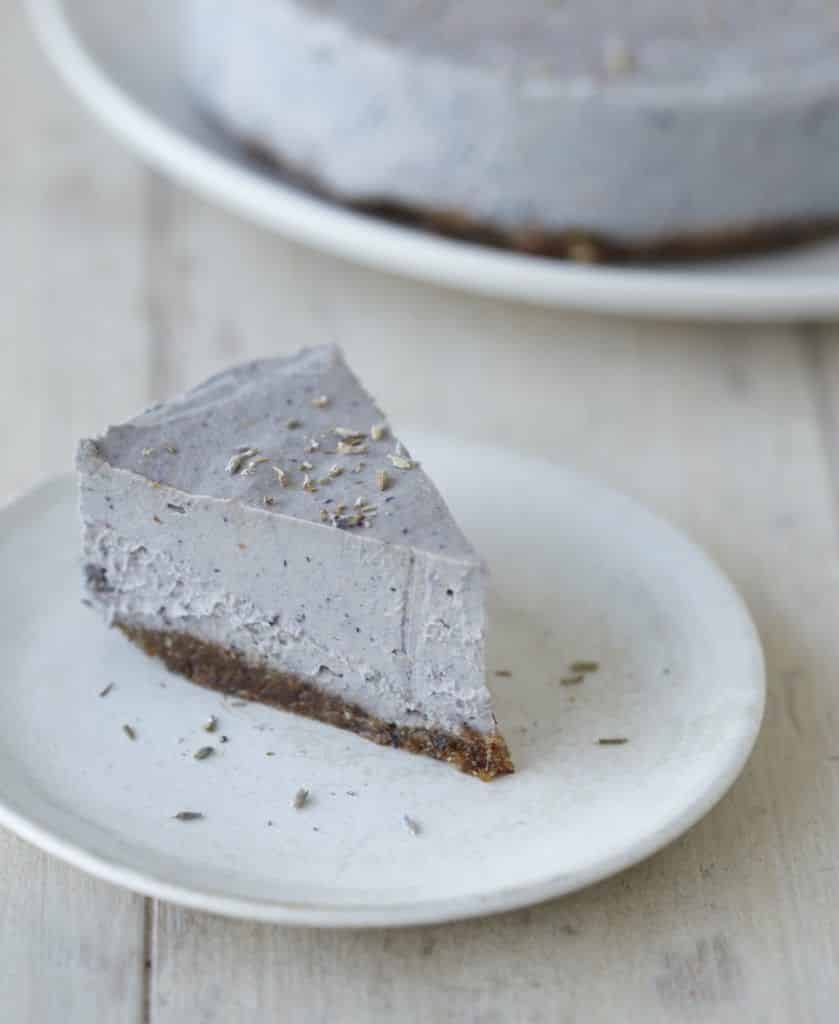 Raw Lavender Cheesecake with Hazelnut Crust // Nutrition Stripped made this dairy- and gluten-free cheesecake with cashews and zucchini and flavored it with vanilla, blueberries and a lavender simple syrup. The whole thing sits on a date, walnut and hazelnut crust with cardamom, a fine idea!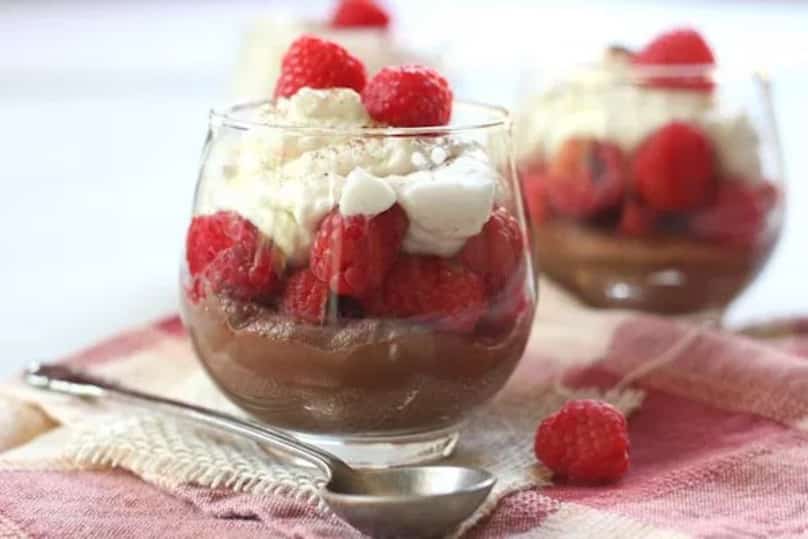 Raw Chocolate Raspberry Cheesecake Parfaits with Whipped Coconut Cream // These vegan cheesecake parfaits are as delicious as they are beautiful. Chocolate cheesecake layers made with cashews are combined with agave-sweetened raspberries and coconut whipped cream.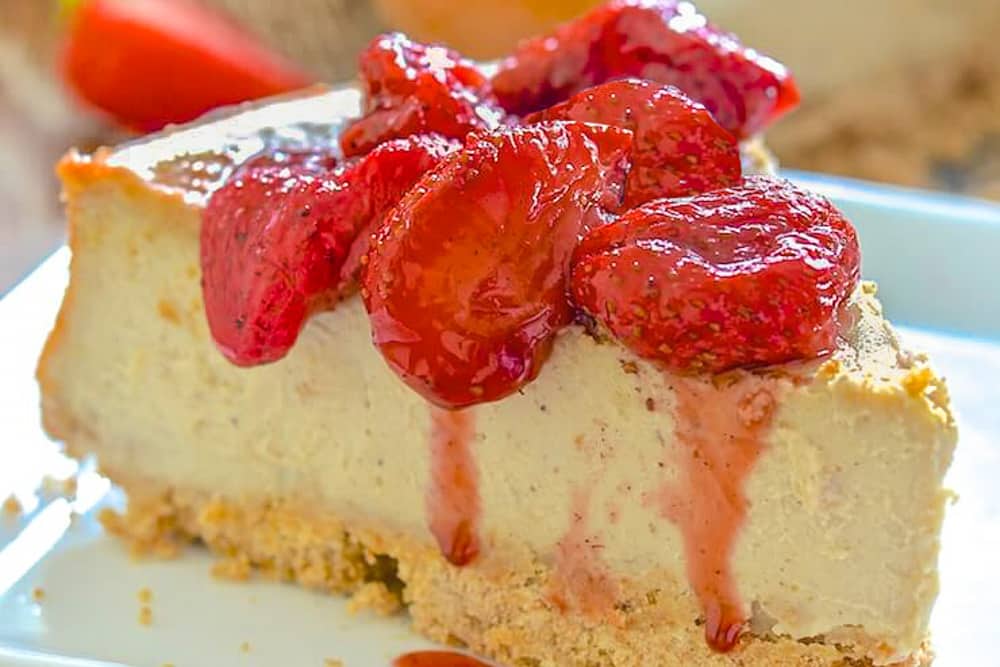 Vegan New York Cheesecake // A Virtual Vegan used cashews and chickpeas to make this vegan New York cheesecake so creamy and velvety. For the topping you have a choice of pumpkin caramel sauce, sweet and boozy mincemeat, blueberry lavender sauce or vanilla roasted strawberries. Tough to choose!