Our weekly meatless meal plans are 5-day menus that serve a family of 4 — or less if you don't mind leftovers! Click on each of the meal links below to get printable recipes. Here's this week's meatless meal plan:
Monday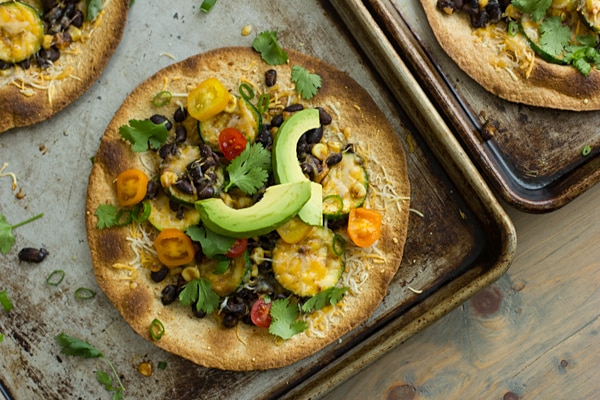 Black Bean & Veggie Baked Tostadas // Bake whole wheat tortillas until they're nice and crispy and let everyone pile on their favorite toppings — dinner doesn't get much easier than this!
Tuesday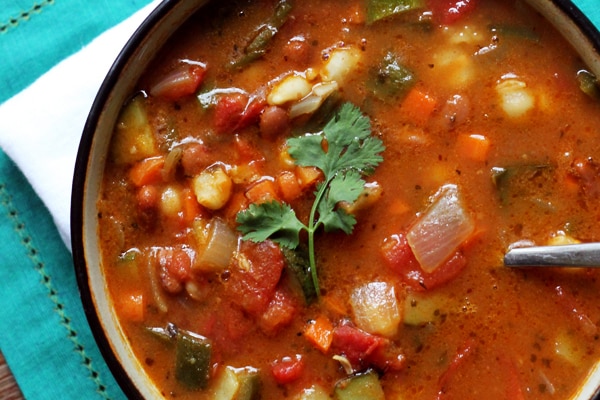 Vegetarian Posole with Pinto Beans and Poblano Peppers // This spicy, hearty soup is the perfect meal to warm you up on a cold winter night. Got leftovers? You can freeze them for later!
Wednesday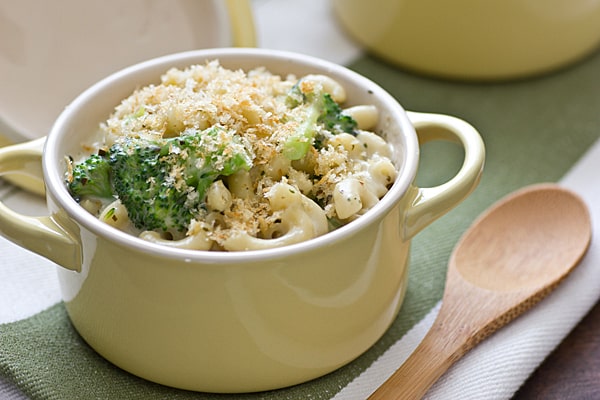 Stovetop Pesto Mac // Fake bake mac & cheese! Instead of baking in the oven, this recipe mimics that crispy breadcrumb topping by using toasted panko.
Thursday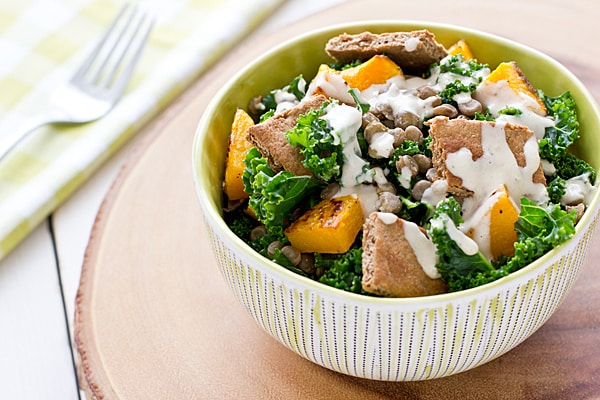 Butternut Squash, Lentil and Kale Salad with Tahini Dressing // Pita chips add a satisfying crunch to this winter salad — who needs croutons?!
Friday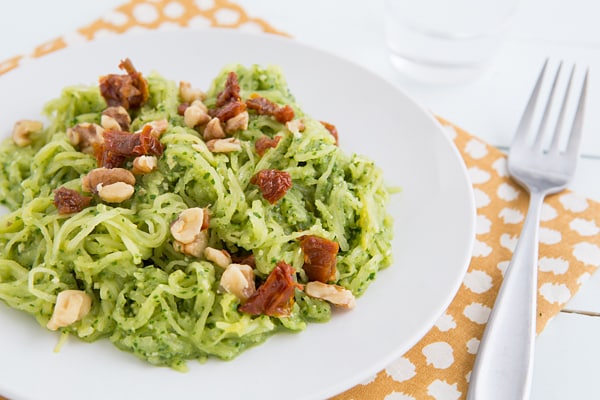 Spaghetti Squash with Garlicky Kale Pesto and Sun-Dried Tomatoes // End the week on a lighter note with this easy spaghetti squash recipe. The Garlicky Kale Pesto is irresistible!
Tips For This Week's Plan
There are all kinds of toppings you can buy for the tostadas, but we decided to only add the ones to the shopping list that would work double duty as toppings for the posole too — cilantro, sour cream, green onions and lime. If you'd like to add lettuce or tomatoes or any other toppings, put them on the list before you go shopping.
Got leftover tortillas from Monday's dinner? Use them as a garnish for the posole! Just cut them into strips, brush them lightly with oil, and bake them at 350º until crispy (about 10-15 minutes).
If you're not a fan of lentils, a can of chickpeas can be substituted for them in Thursday's salad.
Make sure you buy the biggest spaghetti squash you can find for Friday's dinner. If you can only find smaller ones, buy two.