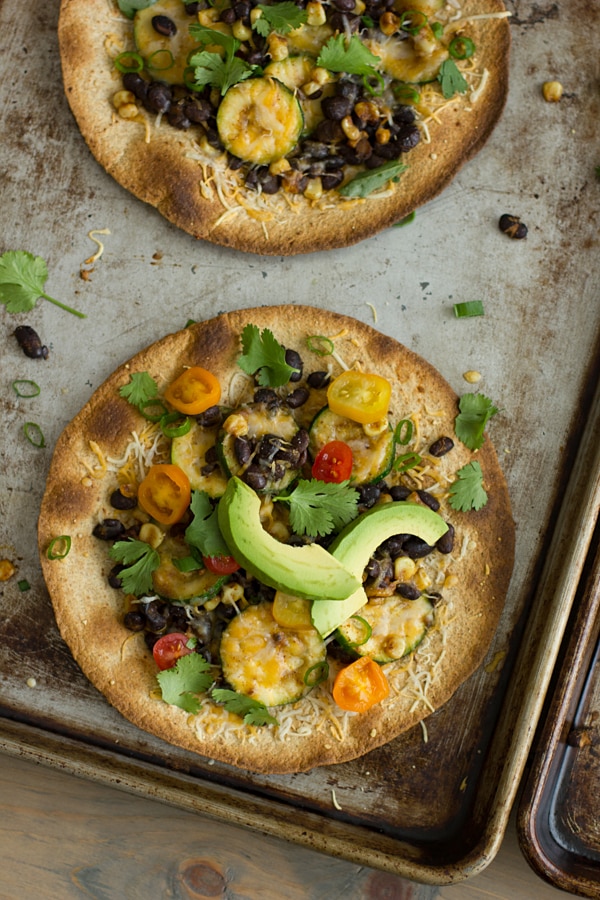 When I was in high school, we had to line dance in gym class. I'm pretty sure that the decision to include line dancing in the physical education curriculum was a cruel joke on the part of school administrators. Let's put a bunch of suburban teenagers in a room and make them dance to Garth Brooks! Ha ha, that'll show 'em! I hated line dancing. Hated it. There is really nothing sadder than an uncoordinated sullen goth girl doing the Boot Scootin' Boogie. Not even a velvet painting of a crying clown is sadder than that.
So one day during all this line dancing humiliation, the gym teacher turned around to change the CD and my friend turned to me and said, "Let's leave." And I think that was the moment in my life when I realized that I had free will. Yes! I could leave! I could just leave right now! Who's stopping me? So we left. It was exhilarating. And we decided not to go to gym class again until the line dancing unit was over. Because we could do that!
Then I decided I was free to not go to other classes either. When I got detentions for not going to class, I was free not to serve them. (Eventually, I accumulated so many detentions that the school just wrote them off.) It felt amazing to finally realize that no one could tell me what to do and that I was master of my own destiny, conductor of my own train, ringleader of my own crying clown circus.

Even though I am no longer a sullen goth girl (I am still uncoordinated, though), this has kind of been my guiding philosophy in life ever since then. Although I feel the pull of obligations and expectations, ultimately, I know I'm in charge of myself and for better or worse, I do things the way I want to do them. I'd rather fail doing things my way than succeed doing things someone else's way. I'm kind of stubborn like that. I'm a big believer in choices and I want the world to be like Burger King and let me have it my way, so when I post recipes on my blog, I tend to list a lot of options and substitutions. Because I want you to have it your way too!
Take these Black Bean & Veggie Baked Tostadas, for example. The starting point of this recipe is a crispy tortilla topped with seasoned zucchini, corn, and black beans. But after that, you're the master of your tostada destiny. Chris had sliced avocado, cherry tomatoes, green onions and cilantro on his and since I'm much pickier than he is, mine were finished with a squeeze of lime juice and a scattering of cilantro and green onions. You can do whatever you want! This is one of those recipes that you really can't go wrong with.
Recipe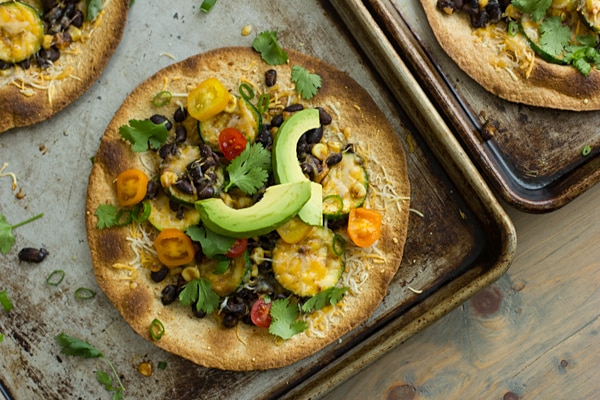 Ingredients
1

tbsp.

olive oil

1

tbsp.

fajita seasoning

1

small zucchini

sliced

½

c.

corn kernels

fresh or frozen

1 ½

c.

cooked black beans

or one 15-ounce can, drained and rinsed

4

medium whole wheat tortillas

1

c.

reduced-fat shredded Mexican blend cheese

toppings: cilantro

cherry tomatoes, avocado, sour cream, salsa, green onions, lime wedges, lettuce
Instructions
Preheat broiler.

Heat olive oil in a medium skillet over medium-high heat. Add fajita seasoning, zucchini, and corn. Cook until zucchini is softened, about 3 minutes. Stir in beans and cook until heated through. Remove from heat.

Place tortillas on large baking sheet that's been sprayed with olive oil or cooking spray. Broil until crisp, about 2 minutes. Add ¼ cup of cheese and vegetable topping to each tortilla. Return to broiler and broil until cheese has melted, 1-2 minutes more. Add toppings and serve.
Nutrition
Calories:
491
kcal
Carbohydrates:
55
g
Protein:
28
g
Fat:
19
g
Saturated Fat:
9
g
Polyunsaturated Fat:
1
g
Monounsaturated Fat:
6
g
Cholesterol:
37
mg
Sodium:
806
mg
Potassium:
585
mg
Fiber:
13
g
Sugar:
5
g
Vitamin A:
526
IU
Vitamin C:
9
mg
Calcium:
852
mg
Iron:
5
mg
Craving more veg-friendly recipes?
Shop our collection of vegetarian and vegan cookbooks, including our new Vegan Thanksgiving and Vegan Christmas cookbooks!