Our weekly vegetarian meal plans are 5-day menus that serve a family of 4 — or less if you don't mind leftovers! Click on each of the meal links below to get printable recipes.
Here's this week's meatless meal plan:
Monday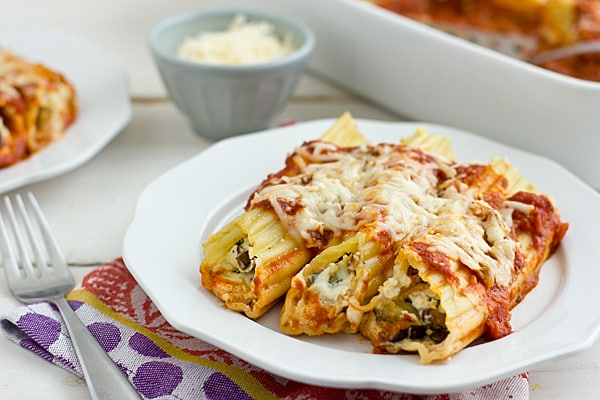 Make-Ahead Cheese & Roasted Vegetable Manicotti // As the name suggests, this recipe can be made in advance—either keep it in the fridge uncooked until Monday or make it several days ahead of time and freeze it. Any leftovers freeze well too!
Tuesday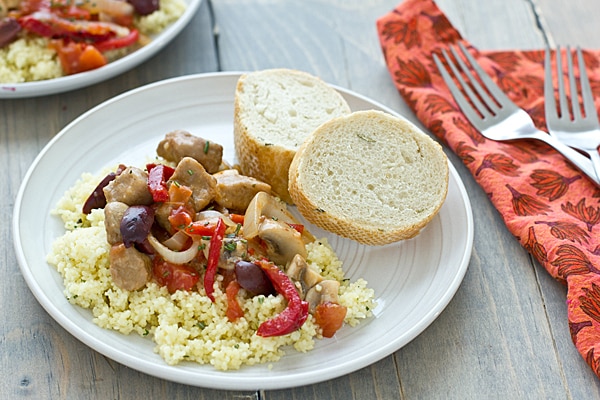 Seitan Cacciatore // Seitan makes the perfect substitute for chicken in this meatless version of the classic Italian dish.
Wednesday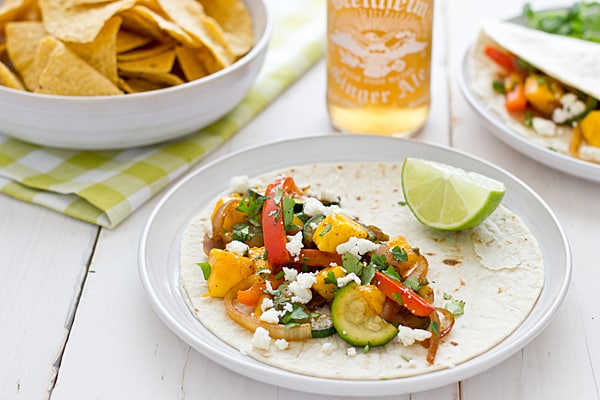 Sweet & Spicy Mango Fajitas // Pieces of fresh mango add an unexpected twist to this super easy fajita recipe—the hardest part is chopping the fruit and veggies for the filling!
Thursday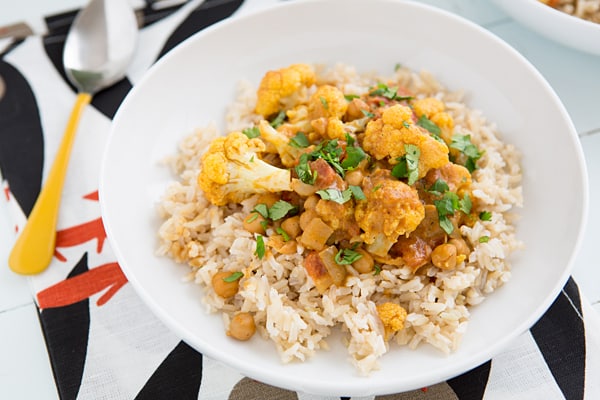 Cauliflower Chickpea Coconut Curry // This comforting curry is a reader favorite. It's flavorful, but the heat level is mild, so it's great for anyone who doesn't like their curries spicy. And if you do like your curries spicy, add cayenne or hot sauce.
Friday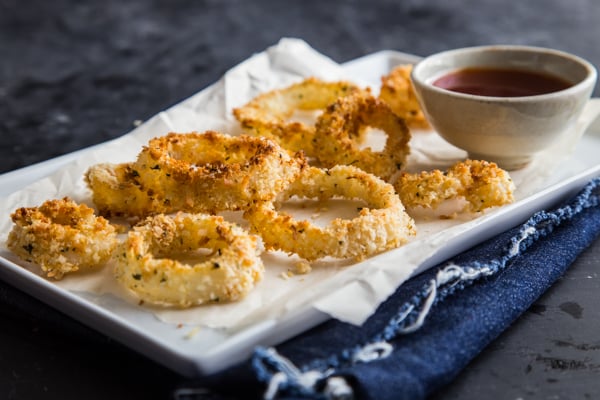 Veggie Burgers & Crispy Baked Coconut Onion Rings with Sweet Chili Sauce // Onion rings can be a little bit fussy to assemble, so we've paired them with store-bought veggie burgers to make dinner a little bit easier.
Tips For This Week's Plan
Not so sure about seitan? Cooked or canned chickpeas can be substituted instead, although they don't have the same meaty texture as seitan.
You can serve the cacciatore over rice, pasta or couscous, but since we already need rice for the curry, we've simplified things by using brown rice for both.
We're working on the assumption that you probably have toppings for the veggie burgers on hand. If you don't, make sure you add sliced cheese and your toppings of choice to the shopping list!