Our weekly vegetarian meal plans are 5-day menus that serve a family of 4 — or less if you don't mind leftovers! Click on each of the meal links below to get printable recipes.
Here's this week's meatless meal plan:
Monday
Cremini and Chard Stuffed Shells // Instead of spinach or plain cheese, these stuffed shells are filled with meaty mushrooms and Swiss chard.
Tuesday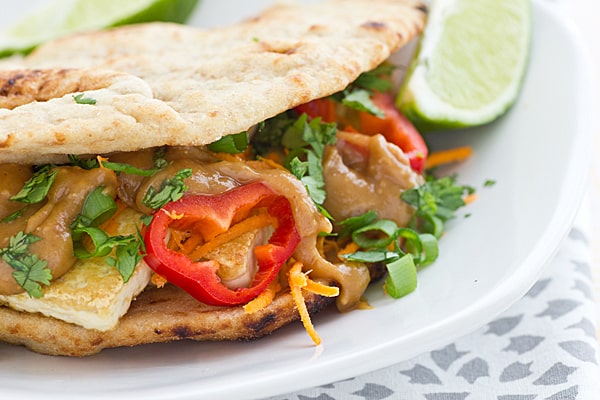 Crispy Tofu Sandwiches with Ginger Peanut Sauce // Tofu and peanut sauce is a classic combination—and it even works on a sandwich!
Wednesday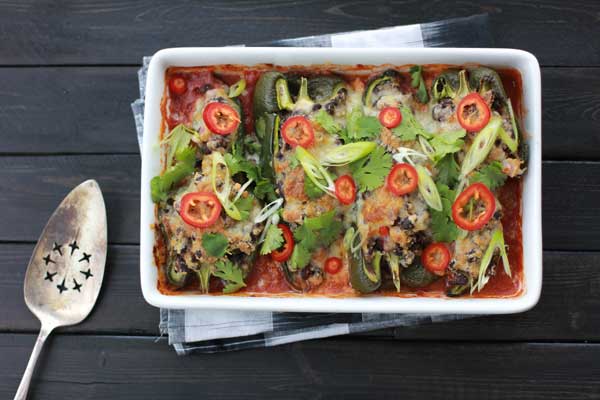 Black Bean & Pepper Jack Stuffed Poblano Peppers // Black beans, cornmeal and cheese make these stuffed peppers super filling.
Thursday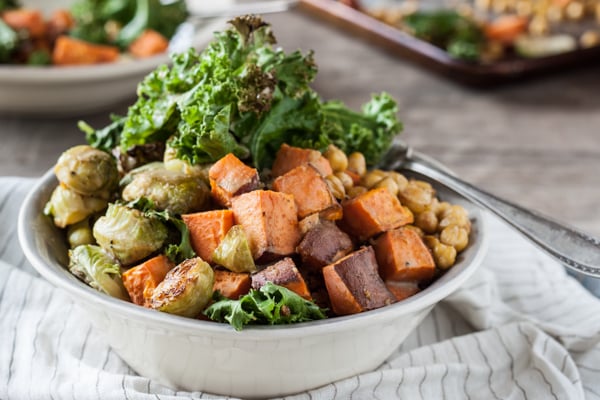 Nourish Bowls with Brussels Sprouts & Sweet Potatoes // Even though this is an autumn nourish bowl, Brussels sprouts and sweet potatoes are still in season, so it works for winter too!
Friday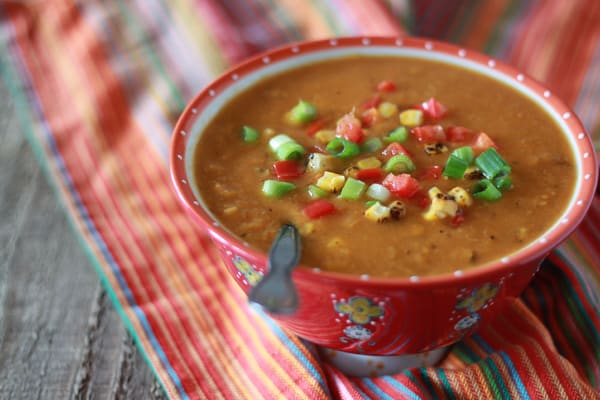 Slow Cooker Corn & Red Pepper Chowder // We love ending the week with a slow cooker dinner. It's Friday—give yourself a break from cooking!
Tips For This Week's Plan
The stuffed shells and stuffed peppers can be assembled a day in advance and refrigerated until you're ready to pop them in the oven. Leftovers freeze well too!
If you have it on hand, a dollop of sour cream is delicious on both the stuffed peppers and Friday night's chowder.
The green onions are for 3 recipes: the stuffed peppers, the tofu sandwiches and the chowder.
Leftover cilantro also makes a great addition to the chowder.
The nourish bowls call for 1 cup of chickpeas, but a can has about 1 ½ cups. If you don't have a use for the extra chickpeas, just use them in this recipe—it won't impact the outcome.