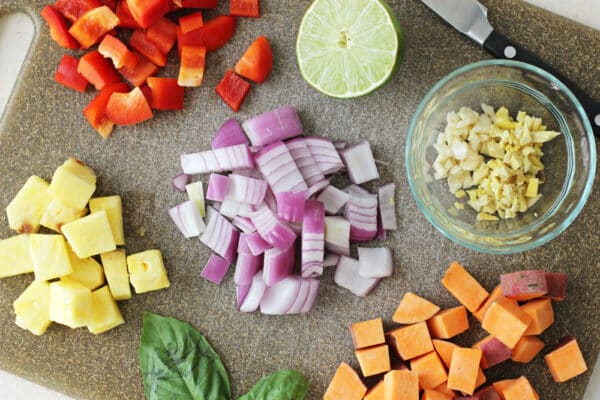 If you don't eat meat, sometimes it can feel like you're adrift in a society of carnivores, just you in your little lifeboat made of veggie burgers and bean burritos. But there's a wide vegetarian community online, and the easiest way to tap into that is through vegetarian blogs. What's more, these blogs will show you there's more to being vegetarian than veggie burgers and bean burritos, though you'll find some tasty takes on those, too. So get inspired for your next meal with these underrated best vegetarian blogs.
Here is our list of the best vegetarian blogs.
This blog has a creative take on plant-based eating. It does its best to fold vegetarianism into traditionally meat and fish-based dishes, like the currently featured poke bowl that looks like it contains fish, but is actually made with beets.
This blog focuses on cooking with whole foods. A majority of the recipes on this site are vegetarian.
The blogger at this site has a Cordon Vert professional diploma in Vegetarian Cookery. She's also won a number of cooking awards and competitions like the Vegetarian Society's "Vegetarian Chef of the Future Competition." The site is jam packed with tons of vegetarian recipes.
"Whether you know every vegetable by name, or just want to find out what a legume is, Naturally Ella is the place for you," the site states. The site is divided into three areas: "Cook a Meal," "Explore an Ingredient" and "Build a Pantry." You'll learn how to cook based on what ingredients you have on hand or are thinking of learning about.
VV, the creator of this blog, sets out to make vegetarian and vegan cooking an adventure filled with creative inspiration. You'll find tons of creative ideas like matcha and blood orange tiramisu cups. If you're new to cooking or kitchen-adverse, there's also an area full of easy recipes.
This blog is based on making plant-based meals and eating seasonally. This blog is part of a life ethos of living simply and staying connected to the earth. "A meal is nothing to take for granted, and this blog is a greater reflection of that simple idea," the site states. You'll find recipes for everything from pizza to smoothies.
Green Kitchen Stories features recipes with whole grains, good fats, fruit, veggies and natural ingredients. This site is chock full of healthy, colorful ideas like greens soup around St. Patrick's Day and homemade mint chocolate power bars.
Nancy at Delicious From Scratch knows that the best way to convince people that being vegetarian isn't so bad is to cook tasty, irresistible meals. There are tons of recipes, including cocktails. You can also search the site by dish type.
This veers away from the traditional recipe blog a bit. It's the official blog of a non-profit group that educates people on vegetarianism. This means you'll get a front row seat to vegetarian and vegan lifestyle tips, science news, vegetarian product news and even activism news.
Which of these best vegetarian blogs are you ready to check out?