Our weekly vegetarian meal plans are 5-day menus that serve a family of 4 — or less if you don't mind leftovers! Click on each of the meal links below to get printable recipes.
Here's this week's meatless meal plan:
Monday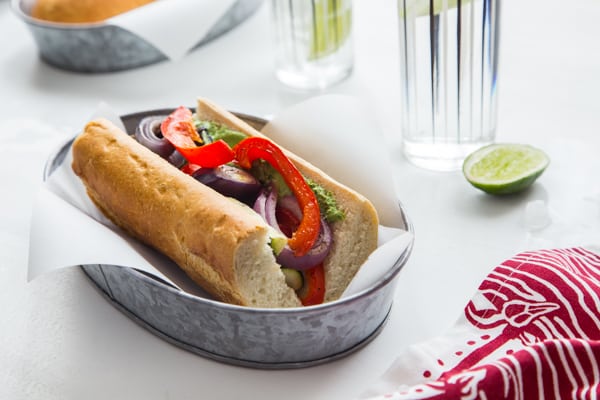 Roasted Vegetable Sandwiches with Creamy Chimichurri Spread // A tangy chimichurri spread makes these simple roasted vegetable sandwiches something special.
Tuesday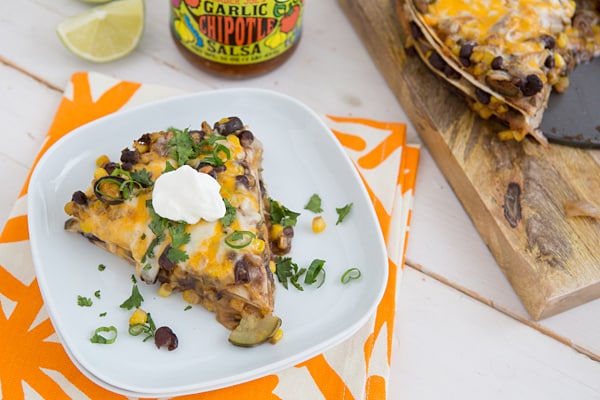 Tortilla Pie with Black Beans and Zucchini // Tortillas layered with black beans, veggies and plenty of cheese—yup, this one's a crowd-pleaser!
Wednesday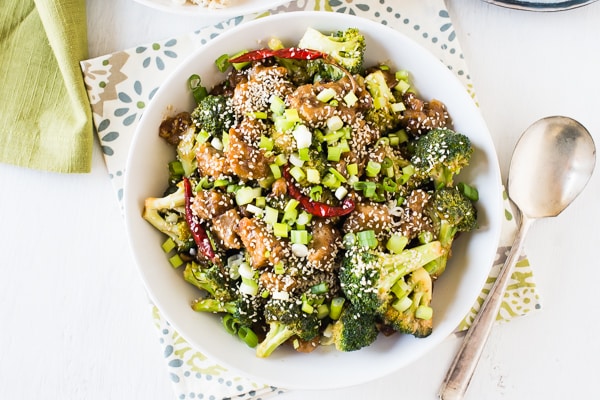 General Tso's (Not) Chicken Bowls // This meatless remake of General Tso's Chicken replaces the chicken with seitan.
Thursday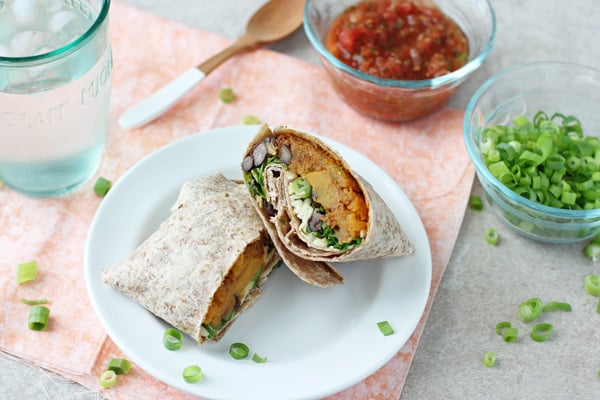 Butternut Squash Burritos with Black Beans and Kale // You wouldn't think of burritos as healthy, but with kale, squash and black beans, these are burritos you can feel good about eating.
Friday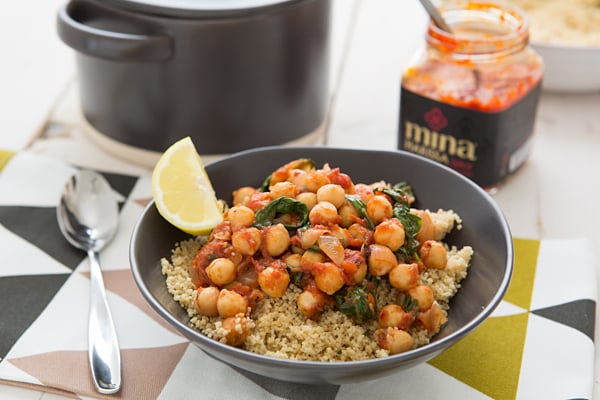 Spicy Chickpea and Spinach Stew // Served over a bed of rice or couscous, this stew makes a hearty, warming meal.
Tips For This Week's Plan
You'll have half a block of tofu leftover from the chimichurri spread; use it to make miso soup for lunch!
If you don't like cooking with alcohol, no worries—cross the beer off the shopping list and substitute vegetable broth instead.
Sour cream, green onions, cilantro and salsa can be used for both the tortilla pie and the burritos.
Can't find harissa at your grocery store? Substitute any hot sauce you like in the Chickpea and Spinach Stew—add a little, taste, and add more as needed.