Freezer cooking is the best way to stretch your dollar, and to ensure you don't rely on takeout or pizza delivery every time you're stressed or tired. Simply pop out a freezer meal that you've lovingly prepared, reheat and you're done. Here are our essential tools for staying organized and minimizing waste when freezer cooking.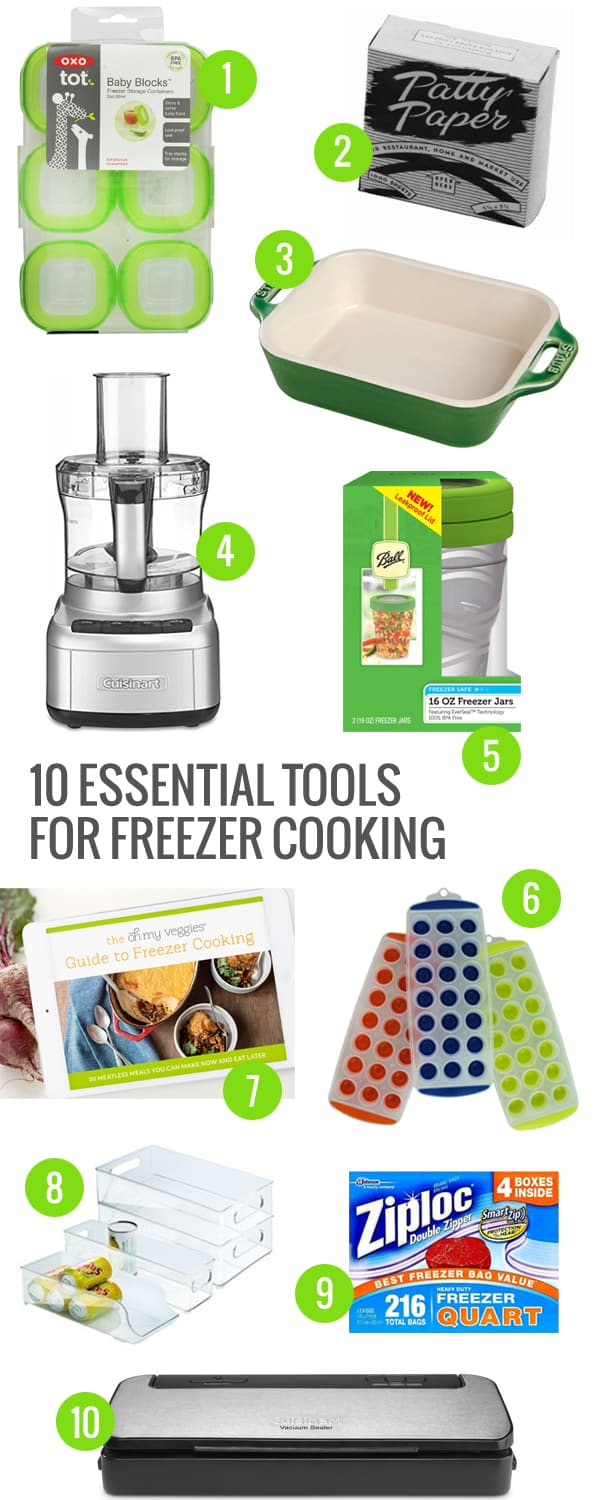 1. OXO Baby Block Freezer Storage Containers // They're designed for freezing homemade baby food, but they also work for small batches of pesto or compound butters.
2. Patty Paper // Use it to separate veggie burgers, make-ahead pancakes, baked goods or other delicate items you store in larger freezer containers.
3. Staub Ceramic Dish // Whip up a big ol' casserole over the weekend and you've got freezer meals for the week—maybe even the month!
4. Cuisinart 8-quart Food Processor // Easily make pesto and sauces in bulk, then freeze in batches.
5. 16-ounce Plastic Ball Jars // You can totally store glass containers in the freezer, but sometimes it's easier to shimmy frozen soups or grains out of a plastic one. These are freezer-friendly, BPA-free and leakproof, and just the right size for two small servings (or one big one) of soup, casserole or a curry+rice situation.
6. Mini-Ice Cube Trays // When February hits and you're craving fresh basil in your pasta sauce, you'll be so happy you preserved small batches of fresh herbs in these easy-to-pop-out-of trays.
7. OMV Guide to Freezer Cooking // Because we literally wrote the (e)book on this subject.
8. Freezer Storage Bins // Keep the make-ahead chaos under control
9. Quart-size Zipper Bags // Fill with soup or other goodies, then lay flat and press out the air as you seal. Make sure to label them so you're not stuck with mystery meals!
10. Cuisinart Vacuum Sealer
// We were recently sent one of these to test out and if you do a lot of freezer cooking, this vacuum sealer is definitely an essential. A vacuum sealer is the best way to prevent freezer burn and make sure everything you pull out of the freezer is just as tasty as the day you put it in.