Our weekly vegetarian meal plans are 5-day menus that serve a family of 4 — or less if you don't mind leftovers! Click on each of the meal links below to get printable recipes.
Here's this week's meatless meal plan:
Monday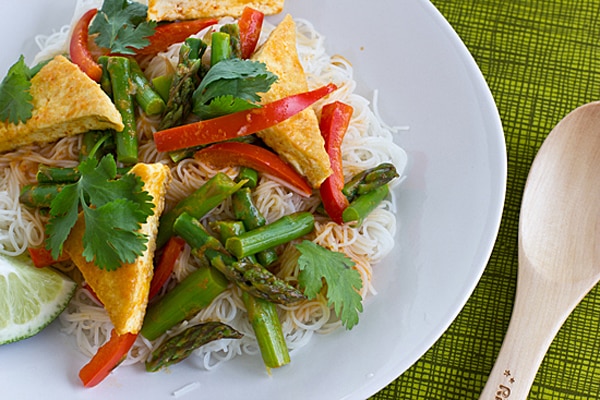 Thai Red Curry with Asparagus and Tofu // Thai curry gets a springtime makeover with the addition of fresh asparagus.
Tuesday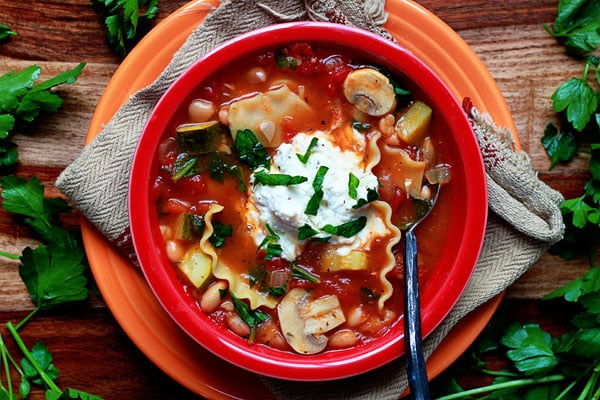 Vegetable Lasagna Soup // Who wants to fuss with making lasagna when you can have it in convenient soup form instead?!
Wednesday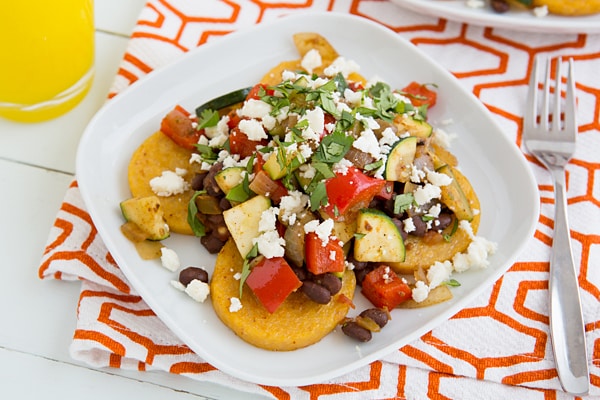 Mexican Baked Polenta with Salsa Beans and Sautéed Veggies // Crispy baked polenta is the perfect base for piling on black beans, vegetables and cheese.
Thursday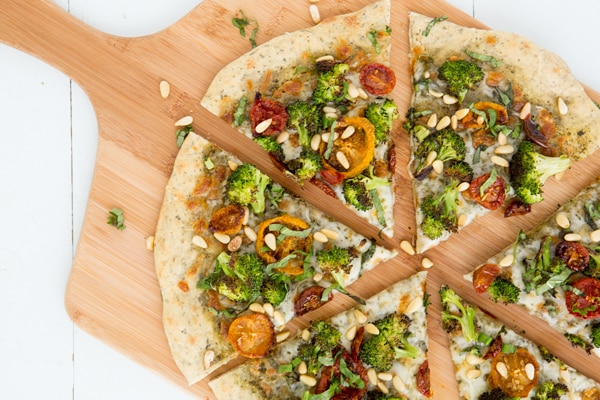 Roasted Broccoli & Sun-Dried Tomato Pizza // Once you've had roasted broccoli, you'll never want to eat it steamed again.
Friday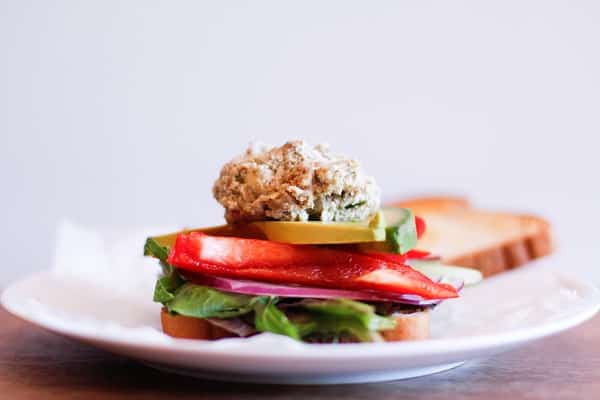 Vegan "Tuna" Salad // Almonds and sunflower seeds as a substitute for tuna? Yup, and it's delicious!
Tips For This Week's Plan
The curry can be served over rice, noodles or any grain you like, but we added rice to the shopping list—if you want something else, cross off the rice!
You'll have extra pesto after making the pizza. Buy some baby potatoes, roast them in the oven, and toss them with pesto for an easy side dish for the weekend or transfer it to a zipper bag and freeze it for later.
The tuna salad can be served as a sandwich, with crackers or with fresh vegetables like carrot and celery sticks. You'll have leftover celery for serving the salad, but if you don't have bread, crackers and/or carrots on hand, add them to the shopping list.