There's nothing better than fresh buttermilk biscuits coming warm out of the oven on a lazy weekend morning. If you've always want to learn how to make buttermilk biscuits at home, you'll love this quick and easy recipe!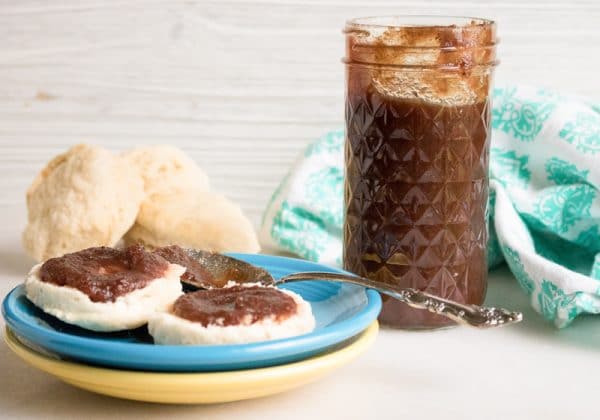 Call me anything but old fashioned, because I have never actually made homemade buttermilk biscuits until today.
I grew up eating those canned, refrigerated biscuits. The ones we all know and love
And if we're being honest, they are pretty delicious in their own right.
But there's nothing quite like a fresh, homemade buttermilk biscuit. The kind you can only get in your favorite breakfast joint.
So I thought it was time I learned how to make buttermilk biscuits for myself. And after much experimentation, I think I've mastered it.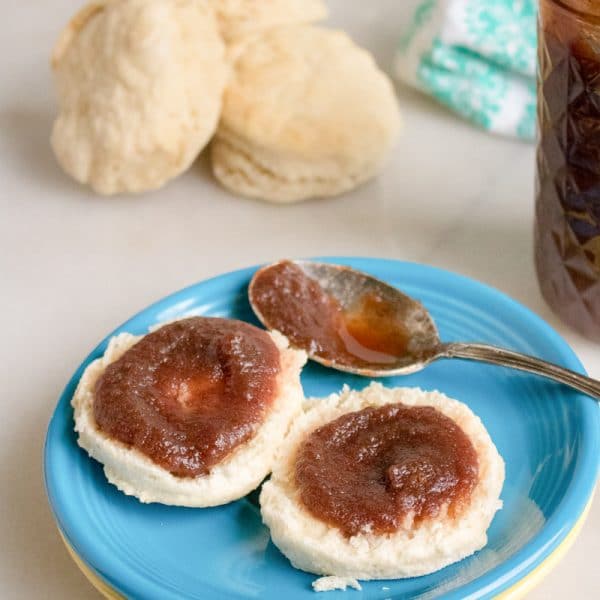 So if you're looking for the best buttermilk biscuits around, then you've come to the right place!
Once you've made these homemade buttermilk biscuits, you might never go back to making those canned biscuits again.
How to Make Buttermilk Biscuits
You won't believe how ridiculously easy and fast these buttermilk biscuits are to make.
To start, heat your oven to 450 degrees Fahrenheit.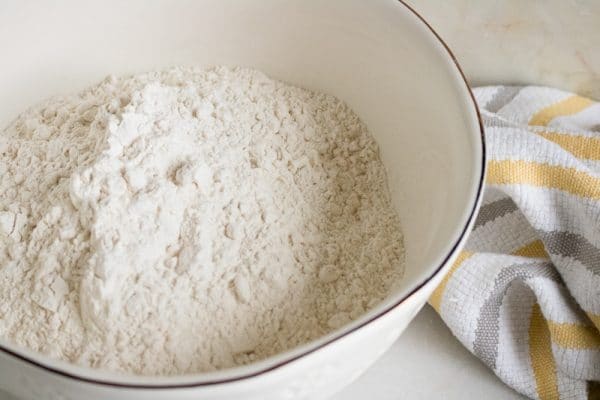 Then, mix together all your dry ingredients: flour, baking powder, and baking soda.
If you want to make this biscuit recipe gluten-free, feel free to substitute your favorite gluten-free baking flour. It should work just as well!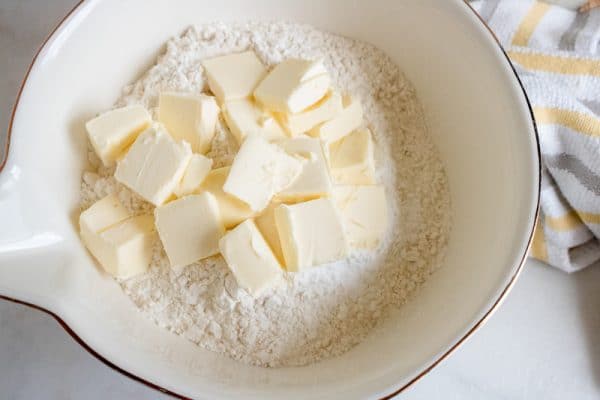 Then, cut your butter into thin slices. Then use a sharp knife to cut the butter pieces into the flour until the pieces are small.
We do this to make sure the butter is spread throughout the flour mixture so that all your biscuits turn out equally fluffy and creamy.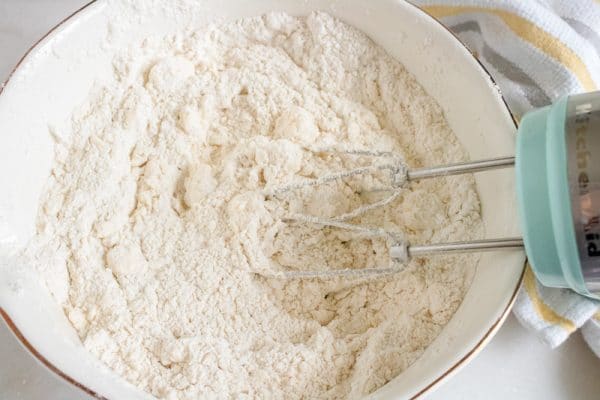 Then add in the buttermilk, incorporating it into the flour mixture slowly.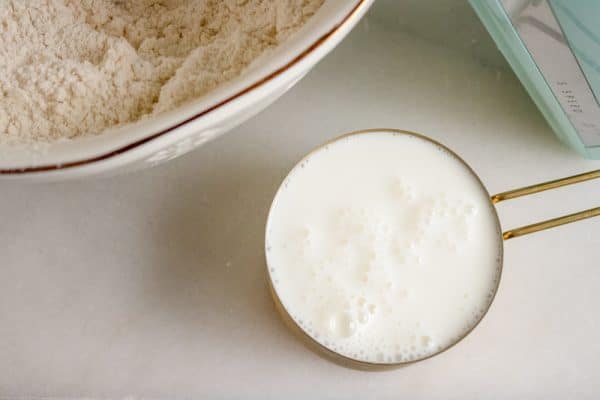 Now mix everything together. You can use an electric mixer, like I used, but mixing by hand is just as good.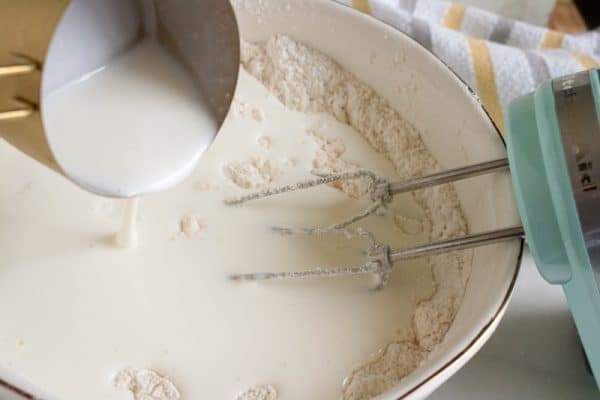 Sprinkle some flour on your counter or table and knead your buttermilk dough on it for a few minutes.
Press or roll the dough out so that it's about ½ inch thick. Don't worry, the biscuits will rise and get bigger.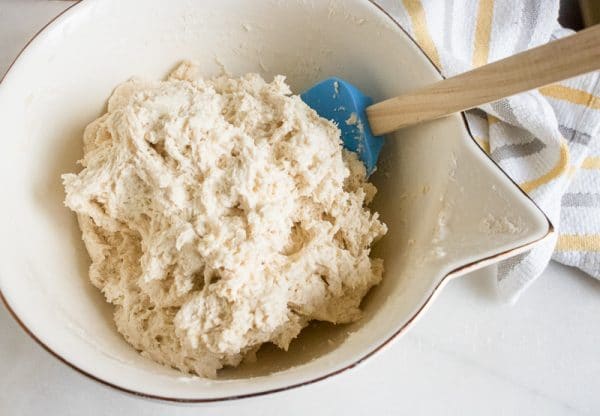 Then use a biscuit cutter to cut out the biscuits into round shapes.
Pop the biscuits onto a non-stick pan and put them in the oven for 10 to 12 minutes.
I would check them at 10 minutes. You'll just want them to be slightly golden so that they don't burn.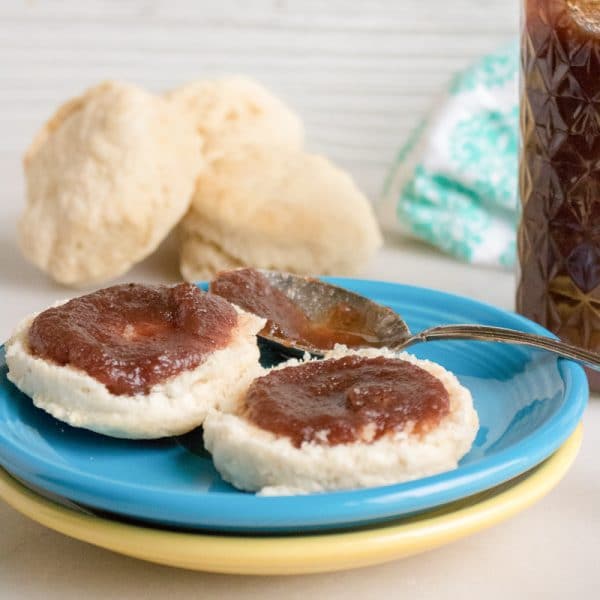 Then you're ready to slather on some yummy jam or spread!
Some of my favorites are this homemade strawberry jam or homemade Nutella.
Oh, and if you have any leftover buttermilk, try out this lemon syrup cake recipe. It's divine.
Recipe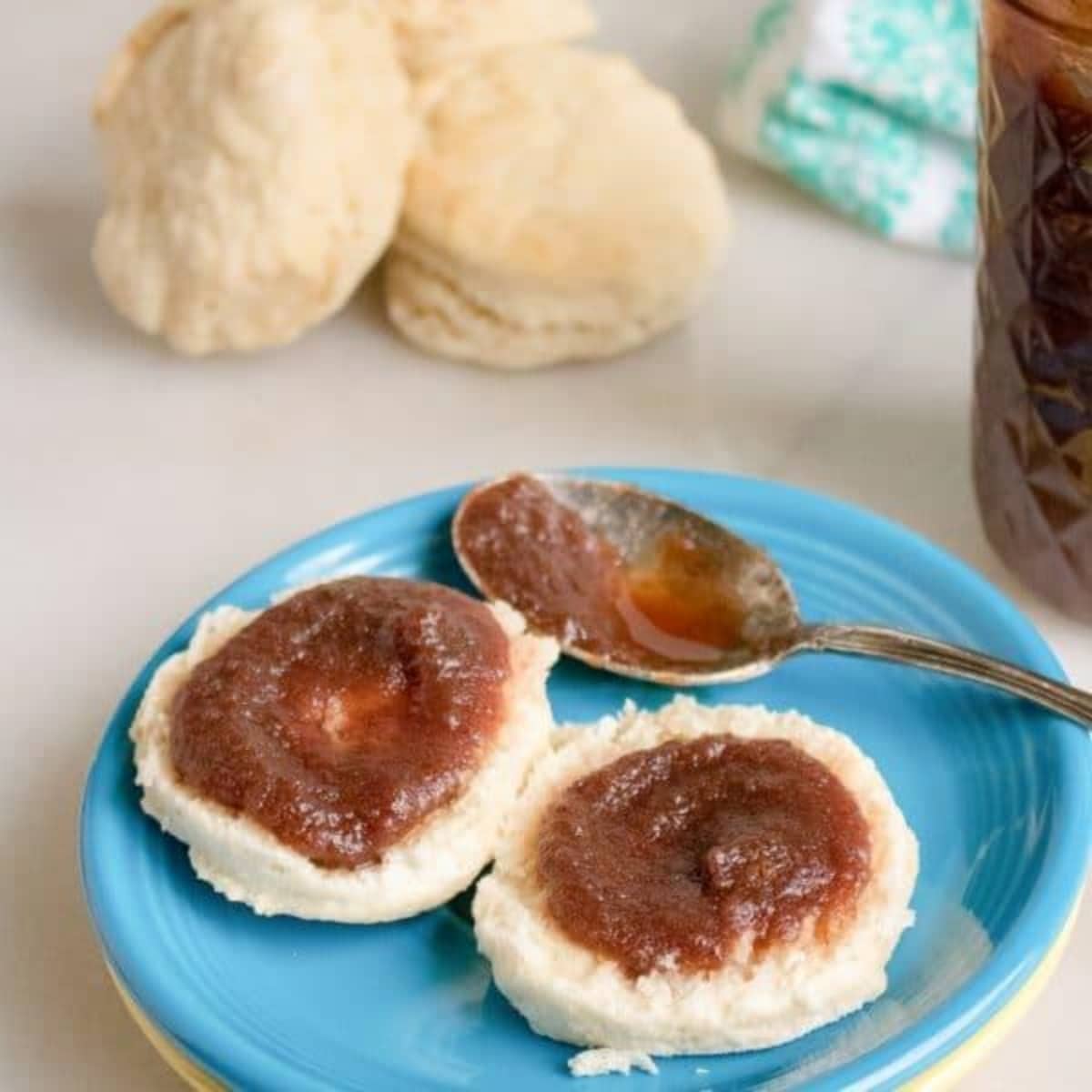 Instructions
Preheat oven to 450 degrees.

Mix dry ingredients. Cut butter into thin slices and then cut it into the flour until pieces of butter are small.

Add in the buttermilk slowly and incorporate with flour mixture. Don't over mix.

Sprinkle a small amount of flour on work surface and knead dough a few times. Press or roll out into ½ inch thickness. Use a biscuit cutter to cut out biscuits.

Bake biscuits for 10-12 minutes.
Nutrition
Calories:
1566
kcal
Carbohydrates:
306
g
Protein:
48
g
Fat:
14
g
Saturated Fat:
6
g
Cholesterol:
34
mg
Sodium:
884
mg
Potassium:
2018
mg
Fiber:
10
g
Sugar:
15
g
Vitamin A:
495
IU
Calcium:
921
mg
Iron:
18.4
mg
Craving more veg-friendly recipes?
Shop our collection of vegetarian and vegan cookbooks, including our new Vegan Thanksgiving and Vegan Christmas cookbooks!