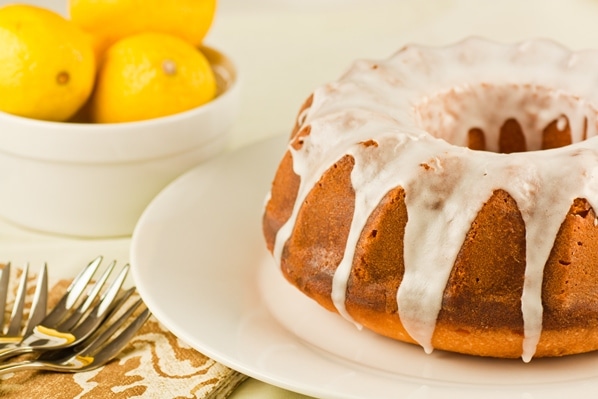 I love baking recipes based on lemon.  I love that familiar tang, and the more intense the better as far as I am concerned.
When I was looking for a lemon cake recipe on the weekend I immediately thought of The Barefoot Contessa, as I find her recipes always turn out fantastically.  This cake was no exception.  It's a beautifully light cake with that deliciously refreshing lemon tang, which was an immediate hit when I took some into work, with those who tried it smacking their lips and saying over and over how delicious it was.  I definitely agree and this cake will become a staple in our house.
Don't you I love it when you are able to find recipes from celebrity chefs that work for you time and time again?  Recipes from Ina Garten (Barefoot Contessa), Nigella Lawson, Bill Granger, Giada DeLaurentiis and Gordon Ramsay are a few that I find work for me with ease.  Jamie Oliver's recipes are another story for me though.
In the recent issue of Delicious Magazine I saw a feature by Jamie Oliver on a vegetarian Christmas.  I love that he put together a vegetarian Christmas menu, because as he says "Vegetarians often draw the short straw at Christmas, what with all the fuss over turkey and ham".  I totally agree.  So, I decided to try his Christmas Honeycomb Cannelloni.  I should mention at this point that I have tried a number of Jamie's recipes over the years, and have to admit I've been less than impressed with the results.  I don't know what it is, because I know that a lot of people love his recipes and find they turn out fantastically for them, but for me the end result is always disappointing.  The Christmas Cannelloni was no exception, with both my boyfriend and I finding it disappointing and lacking in flavour, and we were so disappointed in it that the left overs went in the rubbish.
So, who are your favourite celebrity chefs whose recipes you find work for you time and time again and whose recipes do you find don't work for you?
Recipe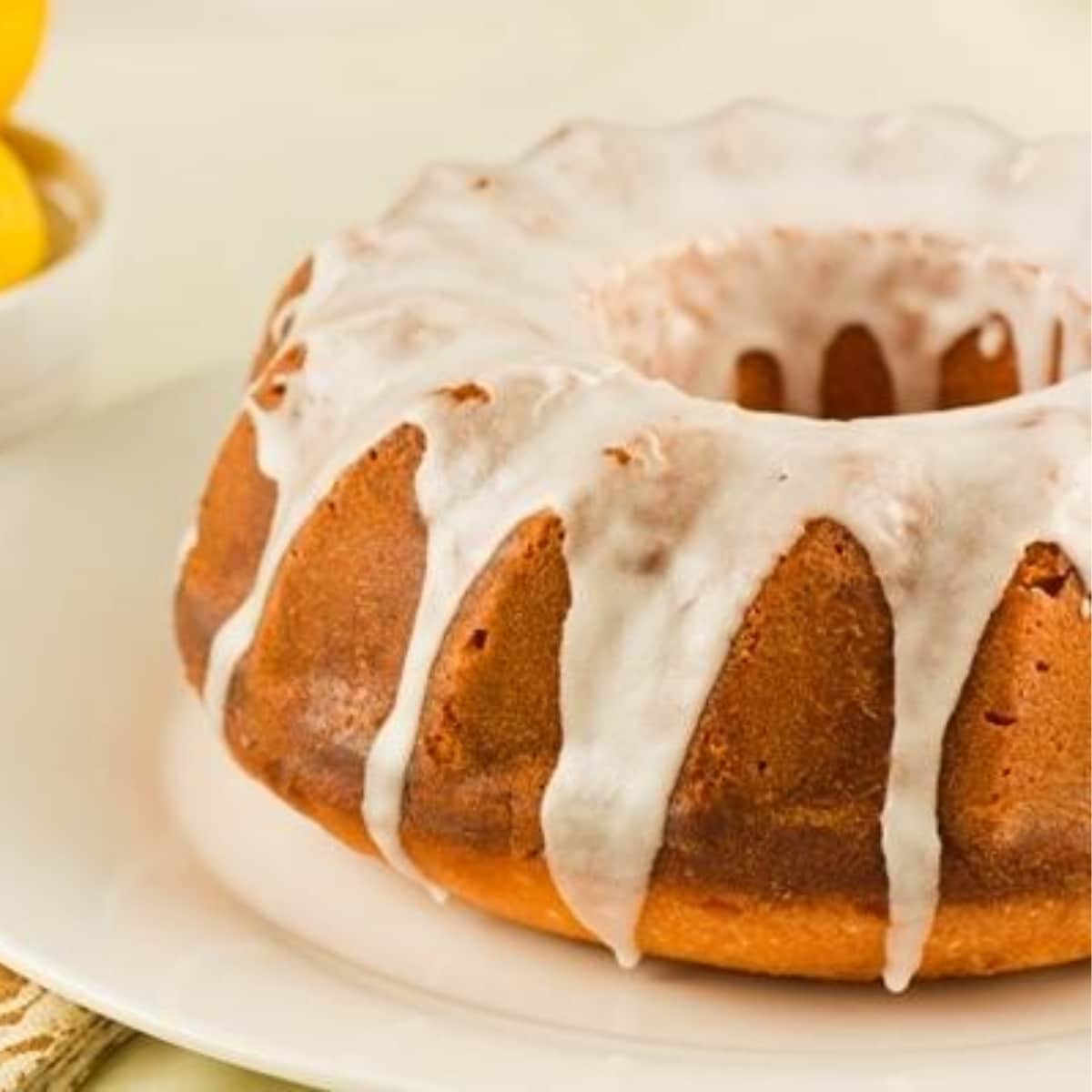 Ingredients
CAKE

114

g

of butter

at room temperature

1

cups

of sugar

2

eggs

at room temperature

zest of 4 lemons

1 ½

cups

of plain flour

¼

tsp

of baking powder

¼

tsp

of baking soda

½

tsp

of salt

⅓

cup

of lemon juice

⅓

cup

of buttermilk

½

tsp

of vanilla extract

SYRUP

⅓

cup

of sugar

⅓

cup

of lemon juice

GLAZE

1

cup

of icing sugar

1

tbsp

& 2 tsp of lemon juice
Instructions
Preheat oven to 180 degrees Celsius and grease and flour a loaf or bundt tin.

Cream the butter and sugar using an electric mixer with a paddle attachment until light and fluffy.

Add the eggs, 1 at a time, and beat well in between each addition before adding the lemon zest.

Sift flour, baking powder, baking soda and salt into a bowl. In a jug combine the lemon juice and buttermilk. Add the flour and lemon juice buttermilk mixture to the batter alternately beginning and ending with the flour.

Pour the batter into your prepared cake or loaf tin and bake for 45 minute to 1 hour, or until a cake tester comes out clean.

To make the syrup, in a small saucepan combine the lemon juice and sugar and cook over a low heat until the sugar is disolved.

Let the cake cool for 10 minutes after coming out of the oven and then make tiny holes in the cake with a cake tester and pour the syrup over the cake.

To make the glaze, in a small mixing bowl combine the icing sugar and lemon juice and mix until smooth.

Allow the cake to cool before drizzling over.
Nutrition
Calories:
268
kcal
Carbohydrates:
45
g
Protein:
2
g
Fat:
8
g
Saturated Fat:
5
g
Cholesterol:
48
mg
Sodium:
209
mg
Potassium:
60
mg
Sugar:
32
g
Vitamin A:
290
IU
Vitamin C:
5.7
mg
Calcium:
21
mg
Iron:
0.8
mg
Craving more veg-friendly recipes?
Shop our collection of vegetarian and vegan cookbooks, including our new Vegan Thanksgiving and Vegan Christmas cookbooks!