Rice pudding is the ultimate dessert comfort food. It's rich, creamy, filling and absolutely delicious. The rice acts as a great vehicle for so many flavorings, from winter spices to tropical tastes.
I've rounded up the 15 best creamy and dreamy recipes to show you just how versatile this pudding can be. Cast aside any outdated notions that this dessert is bland, and be inspired with these creative takes on the classic dessert.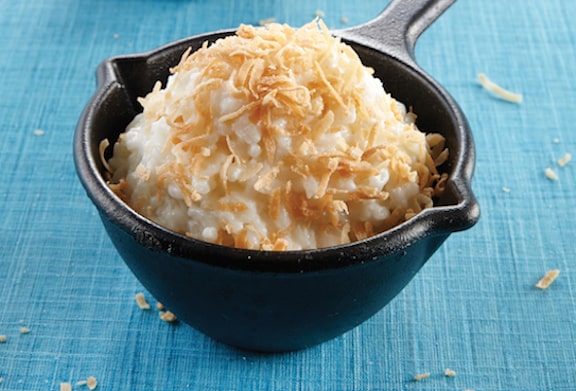 Baked Coconut Rice Pudding // This creamy vegan baked pudding from Julie Hasson for VegKitchen is perfect as dessert or an indulgent breakfast, whether eaten hot or cold.
Vegan Rice Pudding with Winter Spiced Berry Compote // This vegan pudding from Veggie Desserts is rich, creamy and easy to make. It's topped with a quick winter spiced berry compote that has a sweet sharpness to contrast the rich pudding.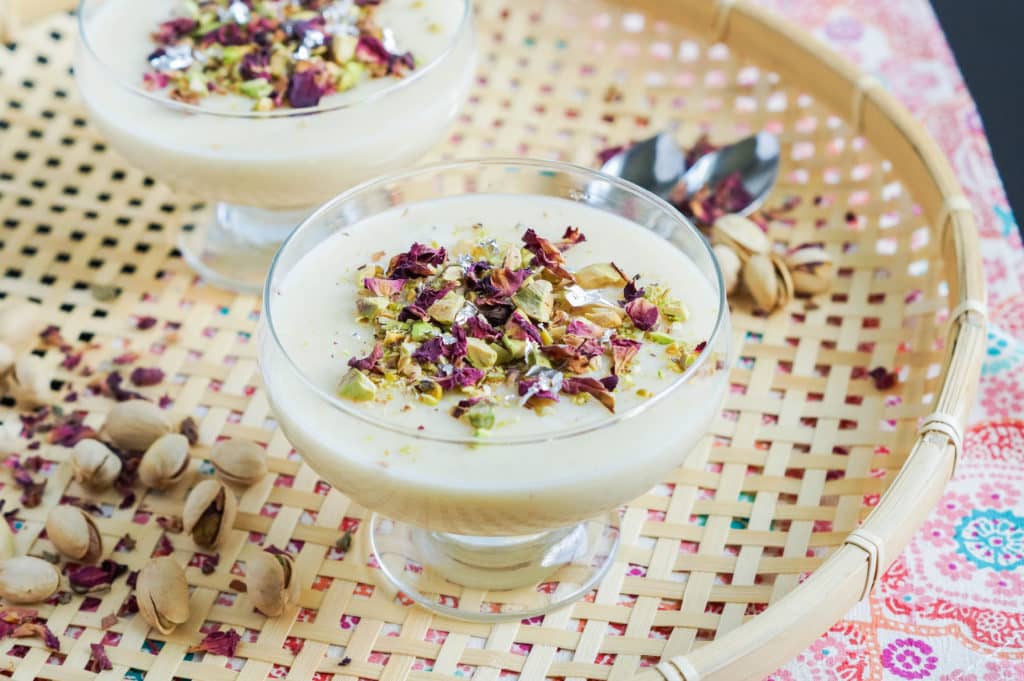 Firni (Pakistani Screwpine-Infused Ground Rice Pudding) // In this traditional Pakistani recipe, ground rice is used, creating a smooth pudding. It's infused with screwpine or rose water and sprinkled with dried rose petals. This recipe, from Tara's Multicultural Table is adapted from the cookbook Summers Under The Tamarind Tree by Sumayya Usmani.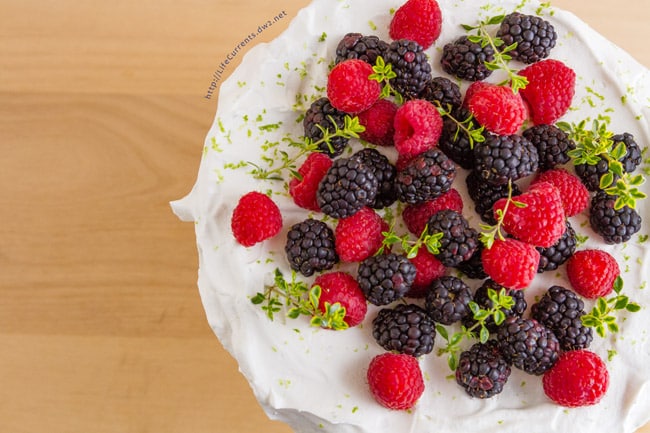 Coconut Cardamom Rice Pudding with Blackberry Compote // Life Currents has turned pudding into a gluten-free cake! Using jasmine rice, this pudding is topped with lime whipped cream, berries and lemon thyme.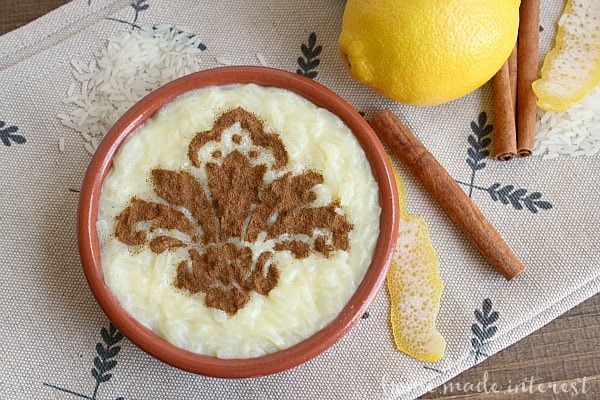 Portuguese Rice Pudding // Arroz Doce is a traditional Portuguese Christmas dessert. Homemade Interest's recipe is made with the fragrant mix of rice, sugar, milk, eggs, cinnamon, and lemon peel.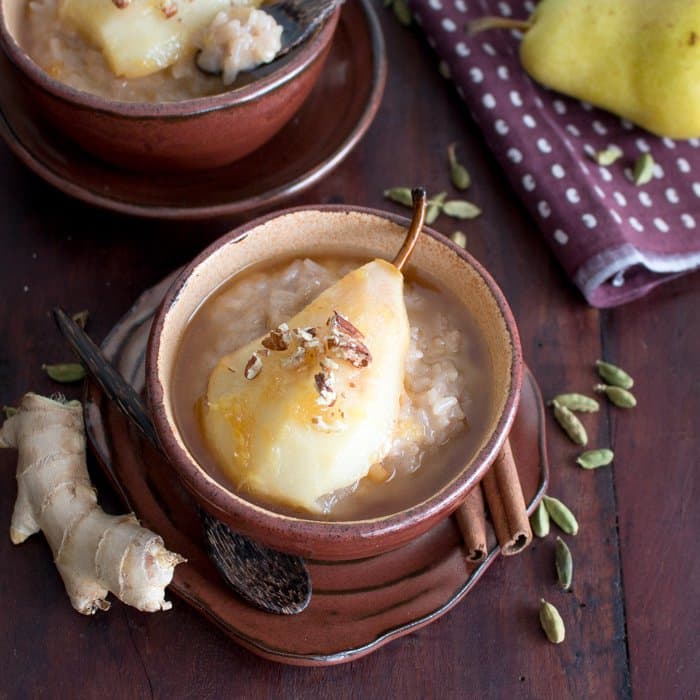 Coconut Rice Pudding with Cardamom Spiced Honey Pears // It only takes 15 minutes to make this cozy and fragrant dessert from Healthy World Cuisine. It's a great way to use up leftover rice, and the cooked pears make it extra special.
Saffron Rice Pudding // Herbivore Cucina has combined cardamom, saffron, almonds and rose petals in this fragrant pudding.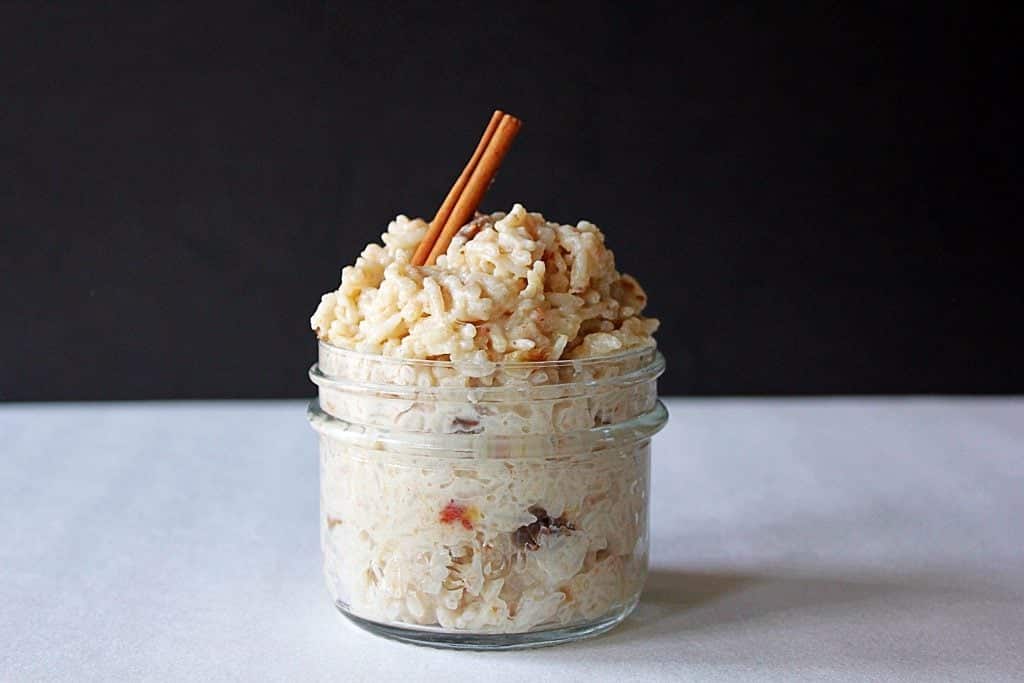 Cashew and Date Vegan Rice Pudding // This light and creamy dessert from Crave the Good is filled with creamy jasmine rice cooked in cashew milk, with chopped dates. It's made in a rice cooker.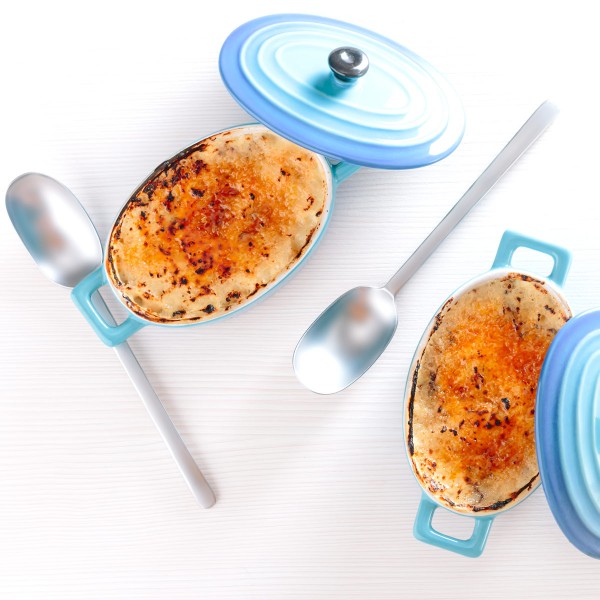 Instant Pot Rice Pudding Brulee // Krumpli has used the Instant Pot for this pudding with a twist: it has a crispy crunchy brulee topping.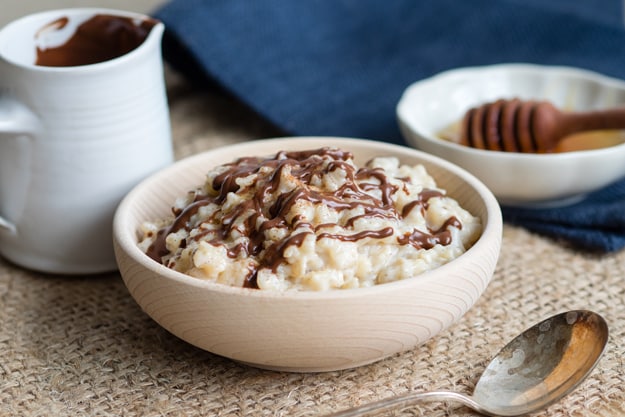 Eggnog Rice Pudding with Chocolate Drizzle // This eggnog pudding from The Worktop would make a perfect Christmas breakfast. It's also a great way to use up leftover eggnog.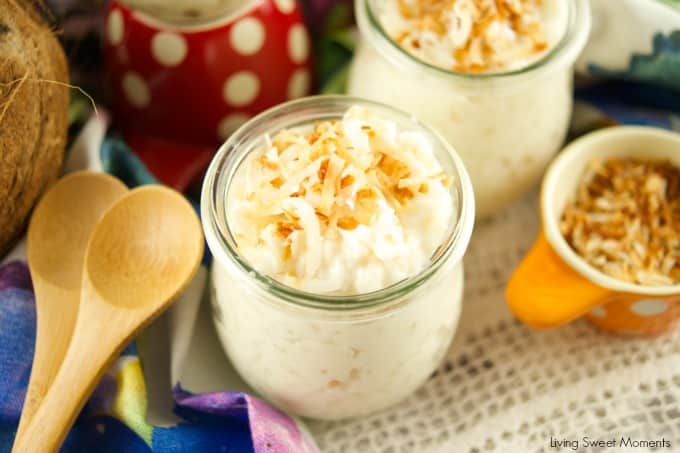 Coconut Rice Pudding // Dessert fans will love the tropical twist and toasted coconut in this recipe from Living Sweet Moments.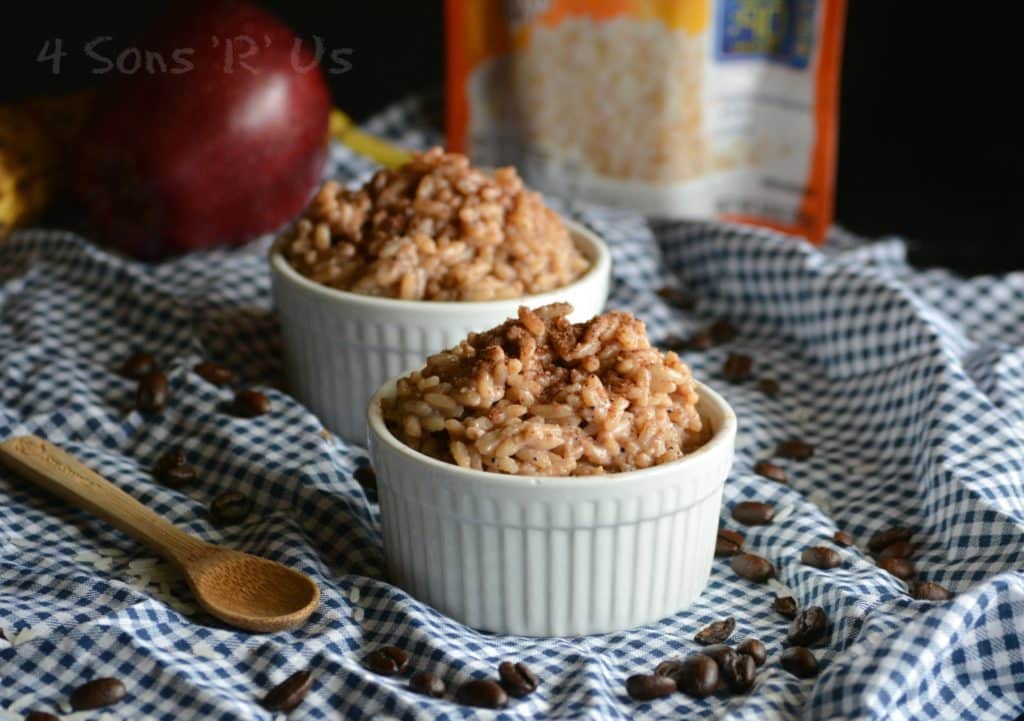 Tiramisu Rice Pudding // 4SonsRus has turned the luscious coffee and chocolate flavours of tiramisu into this dreamy pudding.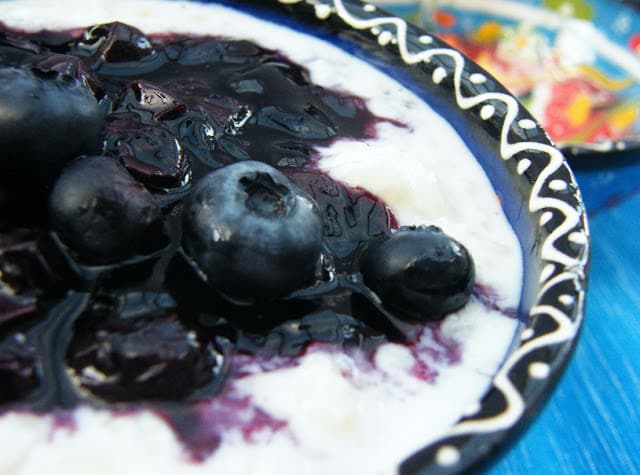 Creamy Rice Pudding with Boozy Blueberries // Tinned Tomatoes has made this creamy pudding and topped it off with a quick berry compote of blueberries, red wine and cinnamon.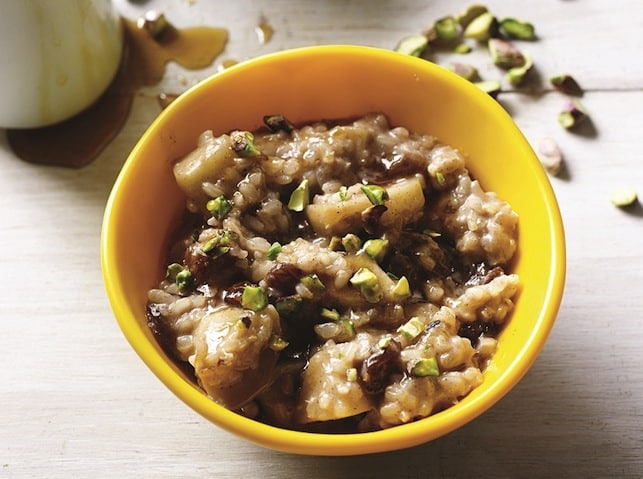 Chai Rice Pudding // In Tess Masters' recipe for The Blender Girl Book on Veg Kitchen, she infuses the pudding with fragrant chai spices and adds stewed apple and chopped pistachios.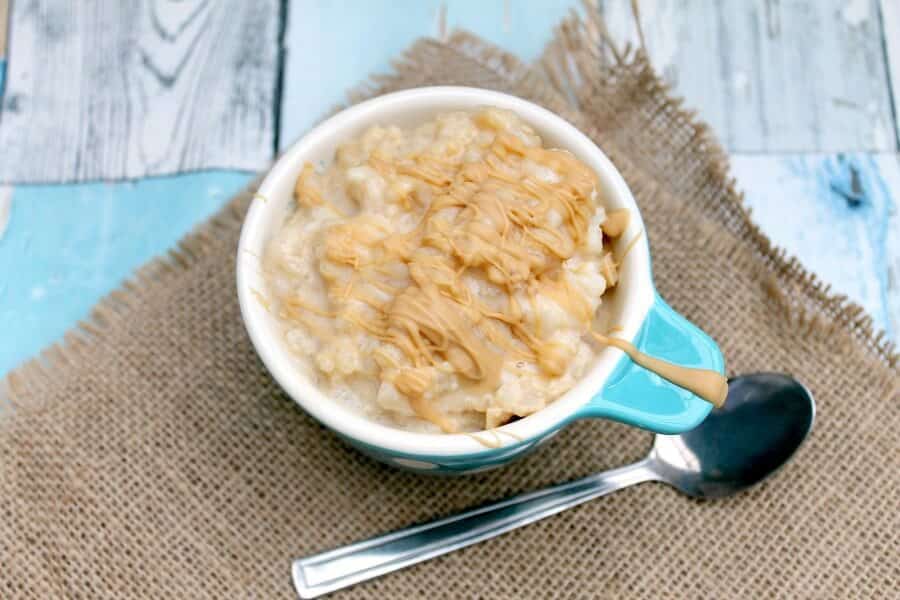 Caramac Rice Pudding // BakingQueen78 has added Caramac chocolate bars to her creamy pudding, making it a flavourful and decadent treat.