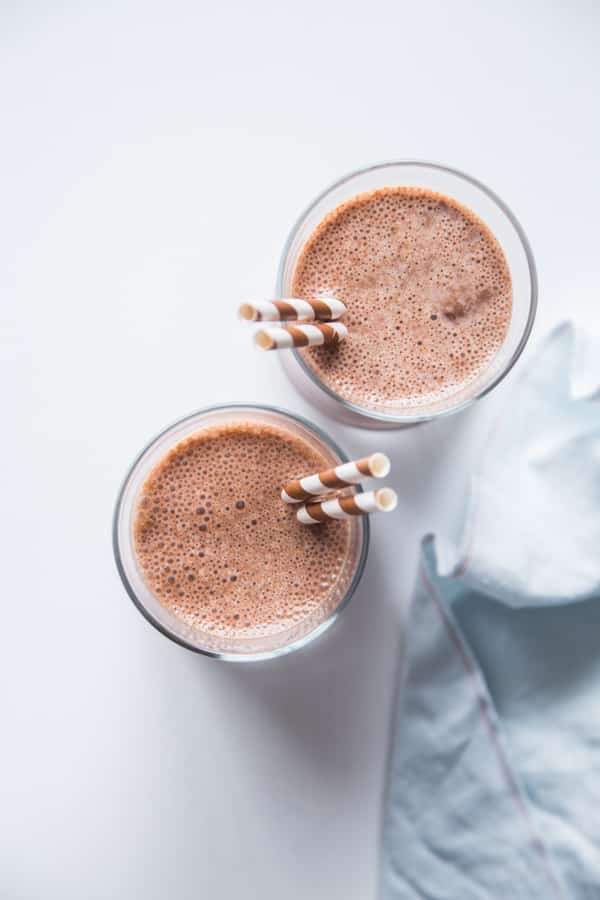 Photos by Emily Caruso
When I was in college, I often started my day with a weight loss shake. I'm not gonna name names, but they rhymed with GrimFast. They were pretty disgusting (and kind of tasted like the can they came in--because really, who doesn't like a gritty metallic chocolate flavored shake first thing in the morning?), but they were quick and I was trying to lose weight, so I'd chug them as quickly as I could and then wash them down with a big glass of water. Inevitably, a few hours later, I'd start obsessing about lunch, so much so that I had trouble concentrating in class. Guess what? Those dinky little shakes aren't very sustaining.
As I've gotten older, I've become a little more conscientious about the foods I eat. Shakes like that just aren't going to cut it anymore. Even if they did taste good (and they don't--I mentioned that, right?), I try to eat natural and whole foods now. But I do miss their convenience--a breakfast in drink form is easy to take with you or, as is often the case with me, drink while you work.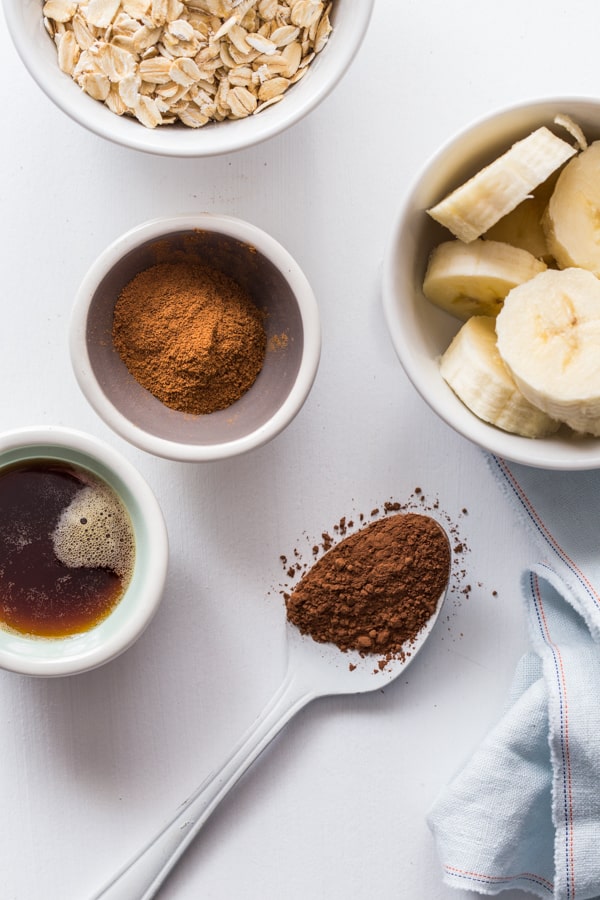 A good smoothie works in most cases, but sometimes all that fruitiness is just a little too virtuous for me. I wanted something that tasted like an indulgent treat, while still being healthy. It needed to be creamy and rich and obviously, it needed to be chocolatey.
Since chocolate breakfast shakes have been done a million times, I thought I'd try making this a Mexican chocolate breakfast shake.
The first time I tried it, I added a little bit of cayenne, but I settled on adding some of cinnamon alone instead when I made it again--it still gave the breakfast shake that Mexican chocolate flavor, without the weird hot pepper kick.
I mean, hot pepper kicks are great and all, but maybe not so early in the morning.
Mexican Chocolate Breakfast Shake
This Mexican Chocolate Breakfast Shake is delicious, healthy, and unlike those sad weight loss shakes, it will keep you satisfied until lunchtime.
And hello, it's Mexican chocolate! That little bit of cinnamon makes chocolate taste even better. And if you love that cinnamon flavor, you'll want to check out this Mexican horchata too!
This December, we're republishing updated recipes from Oh My Veggies' first year. This post was originally published on May 10, 2012.
Recipe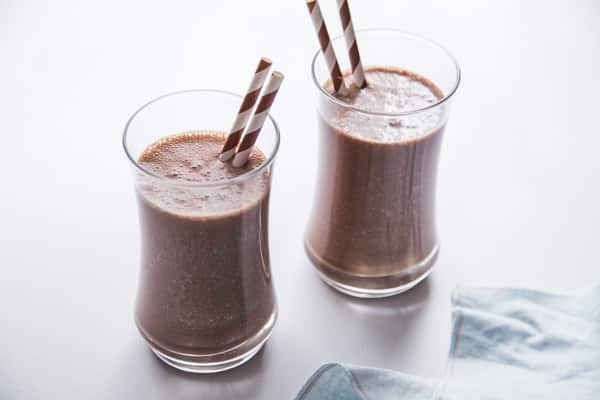 Instructions
Combine the oats, milk, cocoa powder, cinnamon and sweetener in a resealable bowl. Stir together, cover and refrigerate overnight.

Add the banana and oat mixture to a blender and blend until completely smooth. If the shake is too thick, add more milk for a thinner consistency; if it's not sweet enough, add more sweetener.
Notes
Making the oatmeal mixture ahead of time and refrigerating it overnight softens the oats and gives the shake a smoother texture. If you're feeling impatient (or don't mind little bits of oatmeal in your shake), you can make this without that step--put the oats in the food processor or blender first, process until it becomes a fine powder, and then add the rest of the ingredients and blend until smooth.
Nutrition
Calories:
1097
kcal
Carbohydrates:
90
g
Protein:
38
g
Fat:
74
g
Saturated Fat:
6
g
Polyunsaturated Fat:
18
g
Monounsaturated Fat:
45
g
Trans Fat:
1
g
Sodium:
6
mg
Potassium:
1662
mg
Fiber:
27
g
Sugar:
21
g
Vitamin A:
83
IU
Vitamin C:
10
mg
Calcium:
431
mg
Iron:
8
mg
Craving more veg-friendly recipes?
Shop our collection of vegetarian and vegan cookbooks, including our new Vegan Thanksgiving and Vegan Christmas cookbooks!