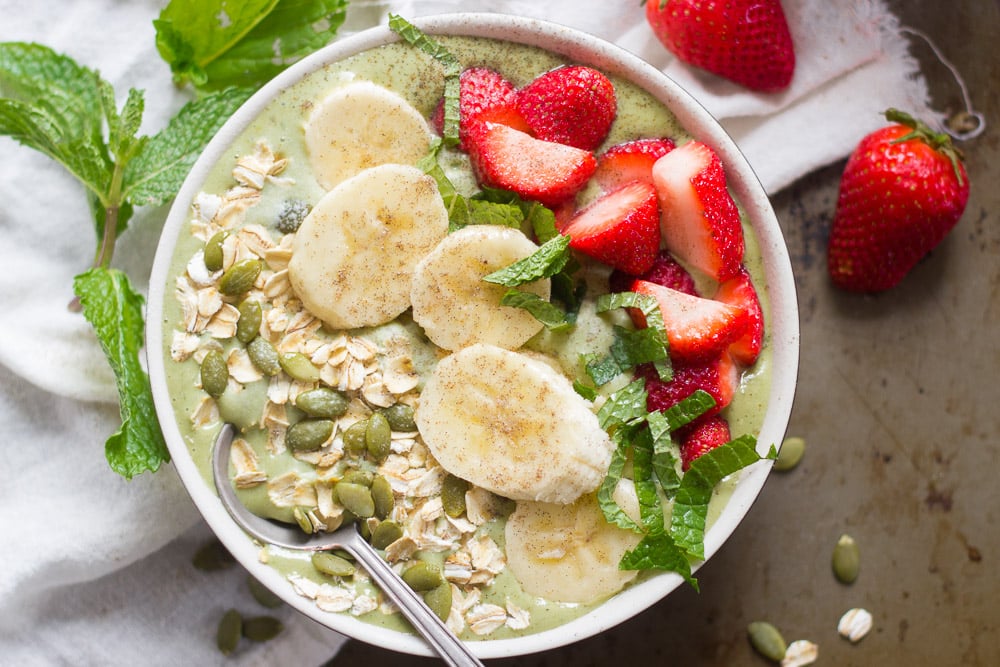 When I first heard about the concept of a smoothie bowl, I thought it was weird. A smoothie is a drink, and one that's really fun to slurp through a straw, so why would I want to stick it in a bowl and eat it with a spoon? At that time I was in the habit of eating a bowl of yogurt with a gazillion toppings for breakfast. Hmm…that's not so far off from a smoothie bowl. And I've always been a big fan of cereal with milk (also normally served as a beverage) for breakfast. It was starting to look like I was the weird one. So one day I caved and gave a homemade smoothie bowl a try. Turns out everyone else was right and I was wrong. Smoothie bowls are pretty awesome, and here's how I go about making them delicious and packed with nutrition.
The Smoothie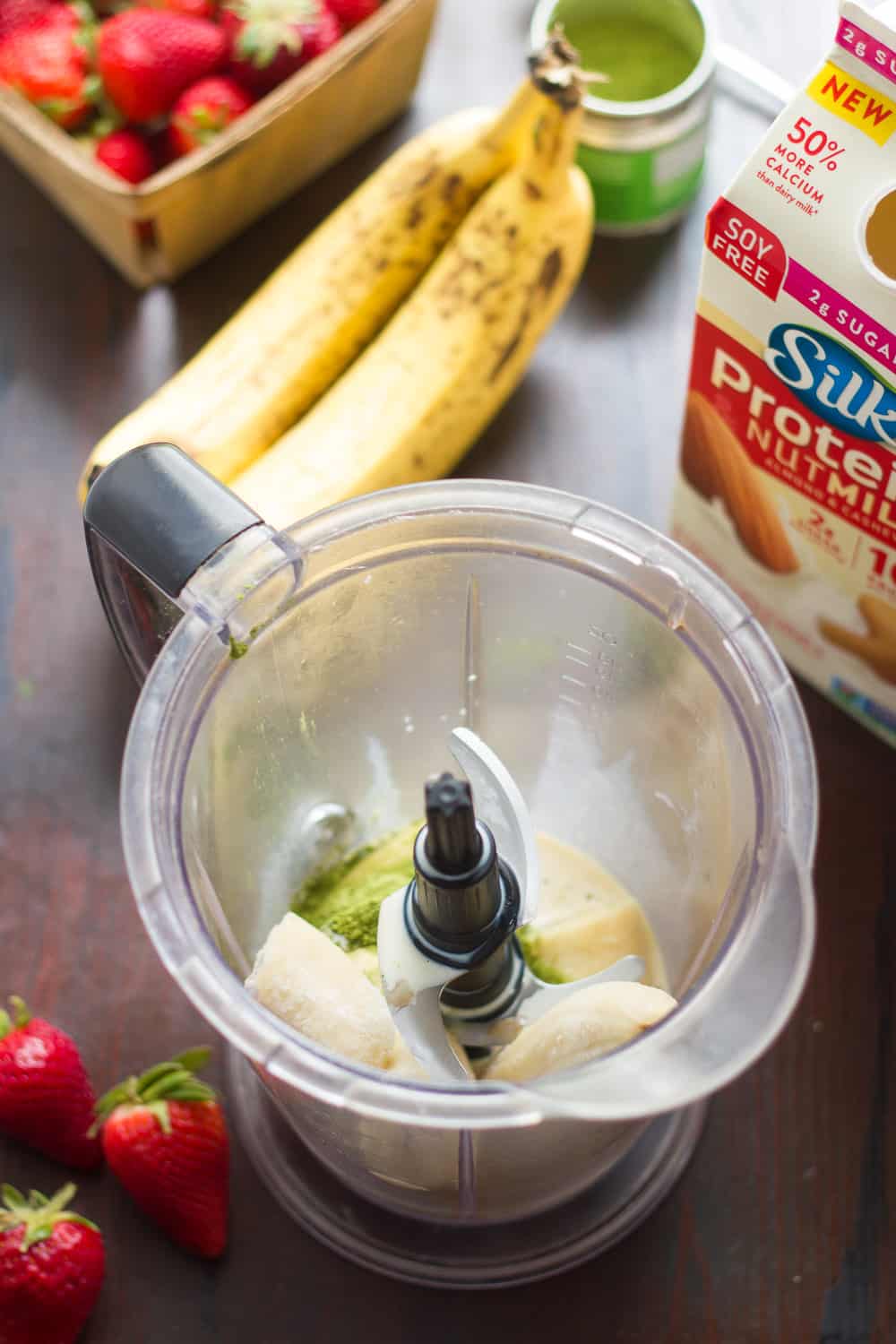 Obviously a good smoothie bowl starts with a good smoothie. If you'd like to follow a recipe for your smoothie, we've got bunches to pick from. But if you want to make smoothie bowls a regular thing, you'll probably want to get a knack for whipping up smoothies on the fly.
Start with a heavy duty base ingredient to give your smoothie a nice thick body. Frozen bananas are my go-to (and usually give you a smoothie that tastes like ice cream!), but other reliable options include avocado, oats, silken tofu, and raw cashews.
Then you'll add some non-dairy milk. I really like Silk's Protein & Nutmilk for this, because it's a great way to add some plant-based protein without relying on protein powders or additional ingredients. For this smoothie I went with Silk's Unflavored Protein Nutmilk, because it has only 2 grams of sugar, the banana I used as my base has plenty of sweetness and flavor for this particular blend. If you're looking to add some sweetness and flavor, their Vanilla Protein Nutmilk would be a great choice.
Those two ingredients are all that's actually needed for your smoothie, but feel free to throw in whatever else you like for added flavor and/or nutrition. Think cacao, nut butter, greens, and fresh fruit! Blend everything up, give it a taste-test, and stick it in a bowl.
Crunchy Toppings
As with cereal, some crunch is crucial for a great smoothie bowl. Granola is my favorite for this, but I don't always have some on hand, so often times I end up going with nuts and seeds, along with some rolled oats. This combination has the added bonuses of being lower in sugar than granola and oil-free. One of my favorite things to do for variety is buy small amounts of different nuts and seeds from the supermarket bulk bins, so I can experiment with different ones or just add a ton of variety to one smoothie bowl.
Fruit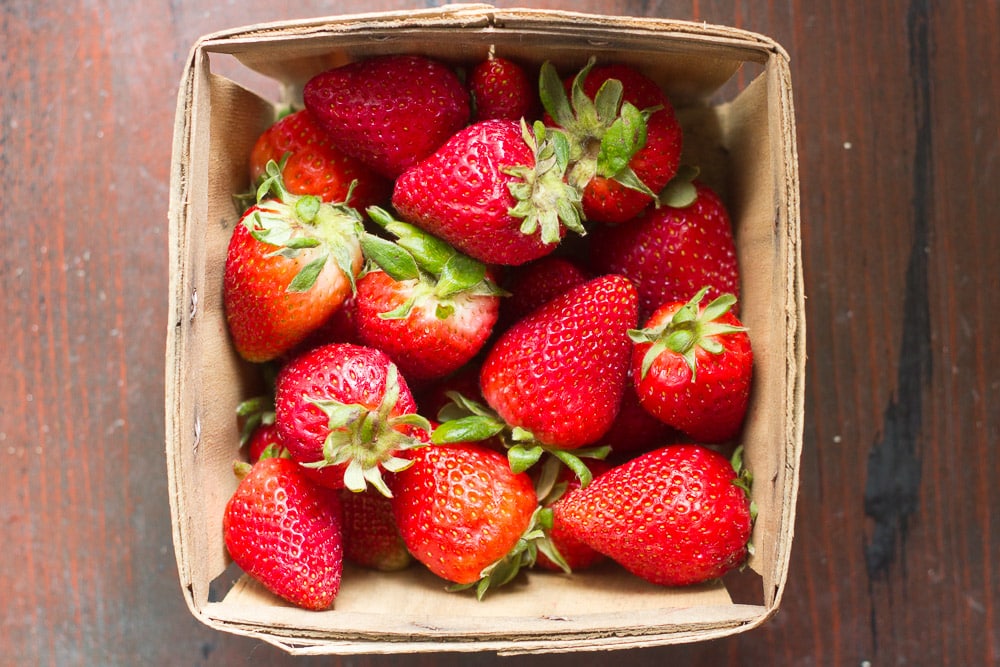 Go with fruity toppings that are seasonal. So in the summer you'll want to consider fresh berries, stone fruits, and even melon. In the cooler months apples, pears, and citrus would be good choices.
You'll also want to choose toppings that nicely compliment the flavors in your smoothie. Raspberries would be an awesome topper for a bowl full of chocolaty goodness, and orange slices atop a creamy vanilla smoothie would probably result in something that tastes like a favorite frozen dessert.
Dried fruits like raisins and cherries are another great option for adding sweetness and texture, and they're always in season.
Other Toppings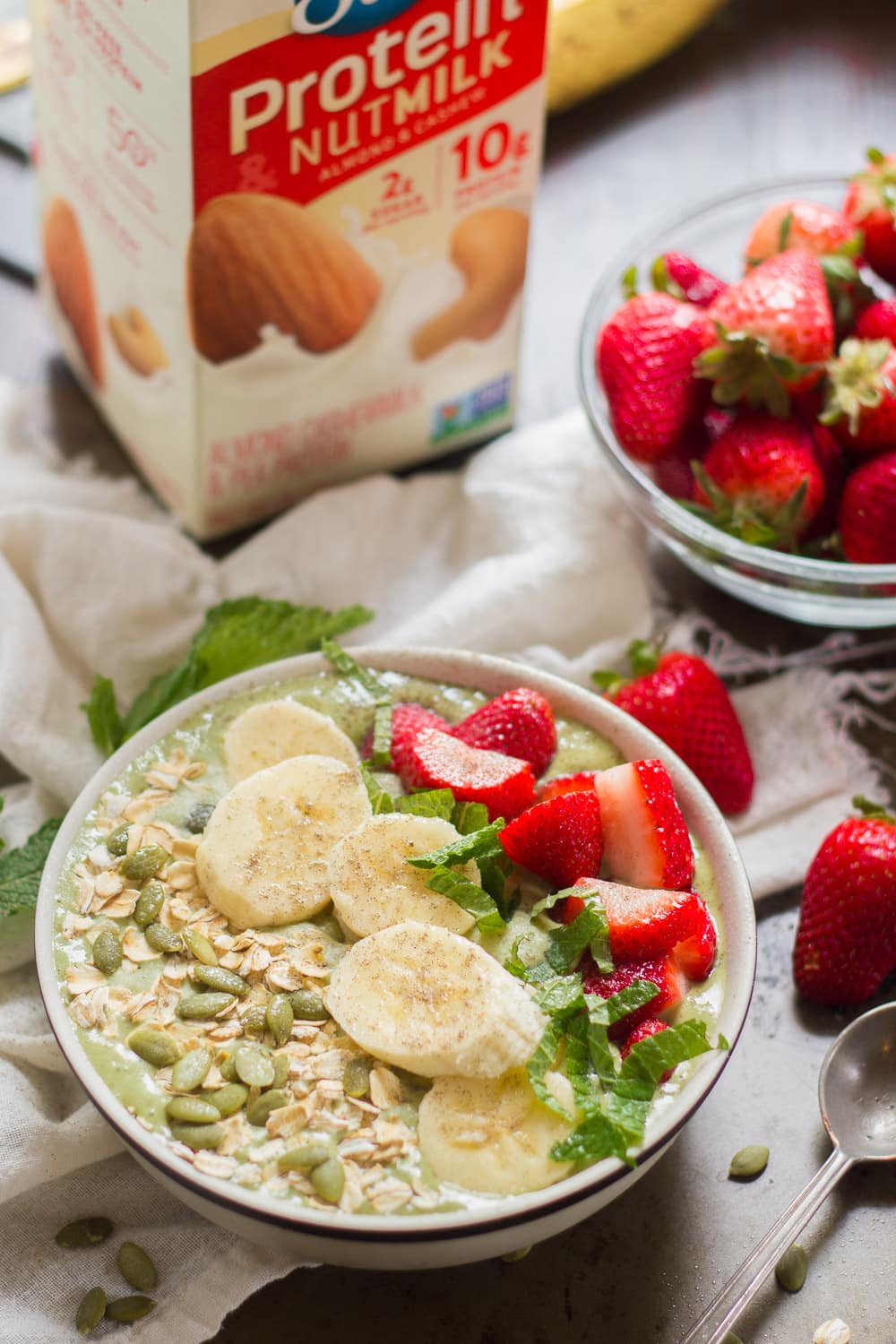 Fruit and crunchy toppers are all you really need for a great smoothie bowl, but there's no need to stop there. A drizzle of nut butter can take a smoothie bowl from good, to amazingly decadent. Fresh herbs like basil and mint go deliciously with lots of sweet flavors, so give them a try too, and even dried spices like cinnamon and cardamom can add a whole new level of flavor. The nice thing about a smoothie bowl is that you can add toppings while you eat, so feel free to experiment and have fun.
This is a sponsored conversation written by me on behalf of Silk. The opinions and text are all mine.