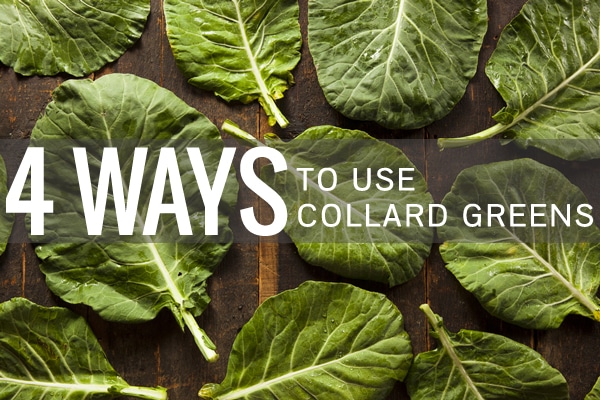 Collard greens are the zucchini of the cruciferous-veggie world: completely underrated. Collards are easy to grow, super nutritious and—best of all—there are a multitude of uses for them, for when your garden (or that of your local farmer) inevitably overfloweth at the end of the summer.
They have a deep, slightly bitter flavor that's somewhat similar to kale and pairs well with almost anything. Here are four of our favorite ways to use these sturdy, vitamin- and mineral-rich leafy greens:
Wraps, Tacos & Burritos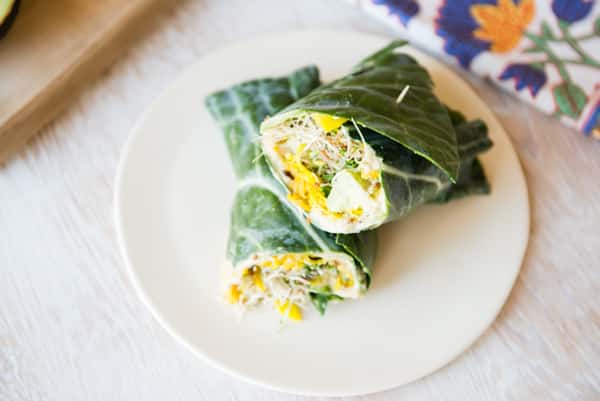 Use collard leaves just like you would a tortilla, lettuce leaf or taco shell. Simply trim the tough end of the stem, fill to your heart's content with proteins, veggies, grains and sauces, then roll or fold as you would a wrap, burrito or taco. (Collard Hummus Wraps with Golden Beets and Sprouts are a great place to start!) They're so sturdy they can even hold up in the oven as an enchilada wrapper.
Sauté or Stew Them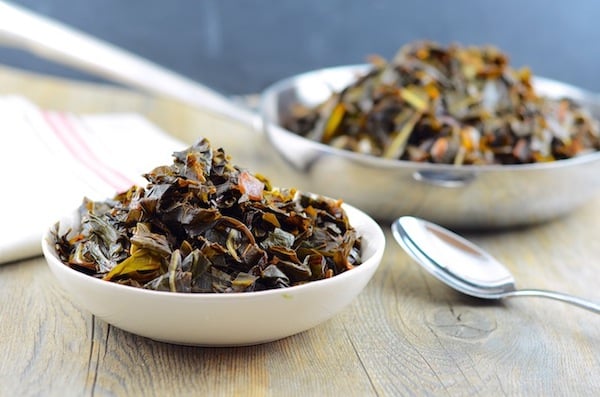 If you've ever spent time in the South, you know the appeal of traditional stewed collard greens—and you probably also know how difficult it can be to find recipes that don't use bacon, turkey or ham. Girl Makes Food's vegetarian collards recipe uses smoked paprika to get that traditional flavor without the meat. Collards can also be used just like kale or chard in soups and stir-fries: Toss them in when your dish is almost finished cooking and let them wilt a bit before serving.
Pickle Them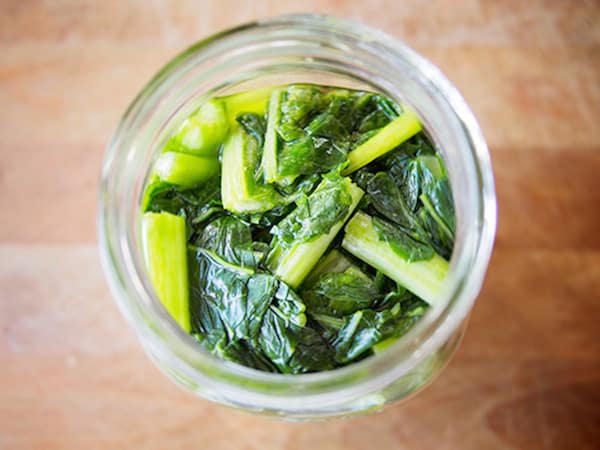 Both the stems and the leaves of collard greens—as well as mustard greens, chard and kale—are lovely when pickled. The leaves will result in a softer, sauerkraut-esque texture, while the stems will have a satisfying crunch similar to pickles. Garden Betty has a great recipe for Vietnamese-style mustard greens, which can be used to pickle whatever greens you have on hand.
Salads & Slaws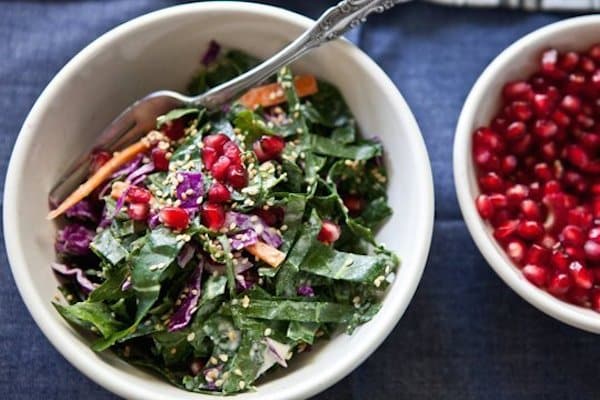 Collards' sturdy texture means they can be on the tough side when used in salads. Remove the stems (set those aside to pickle, remember?) and shred the leaves into fine ribbons, though, and they'll add crunch and a just-right bitterness. I love this vinegar- and tahini-based Collard Green Slaw from The Kitchn, which includes tangy pomegranate seeds and apple. (Just omit the honey to make it vegan.)
Collard greens image via Shutterstock.