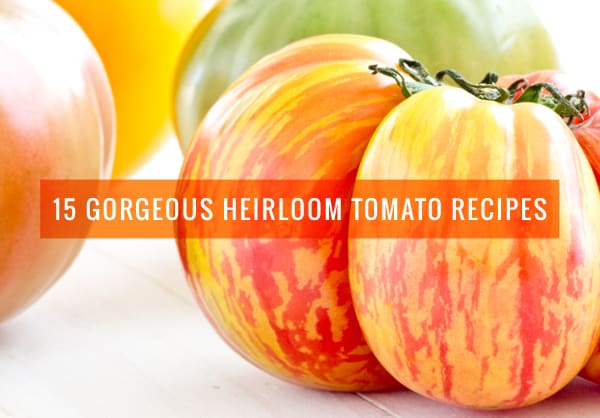 Heirloom tomatoes are beloved for their seemingly endless range of colors, their wide variety of shapes and sizes, and — of course — their unparalleled flavor. And we're right there, front and center — proud card-carrying members of the Heirloom Tomato Fan Club. In fact, we didn't think we could love them any more, until we laid eyes on these stunning recipes, each one showcasing the summer gems in a different way. We have a feeling you'll agree, so without further ado, here are 15 Gorgeous Heirloom Tomato Recipes.
Recipe Title: Heirloom Tomato Basil Caprese Salad
Description: Caprese salad is a classic for a reason, and this version from Henry Happened makes use of heirlooms in a rainbow of colors for a superb example of the summer staple.