We all know what a challenge weeknight dinners can be! It's not always easy to put together a meal that's healthy, tasty, and won't have you slaving over a stove into the wee hours of the night. That's why we love our stir-fries around here. They're packed with healthy veggies, cook up in mere minutes, and are smothered in flavorful sauce.
Basically, a good vegetarian stir-fry is the weeknight dinner of your dreams. Here are 14 of our favorites!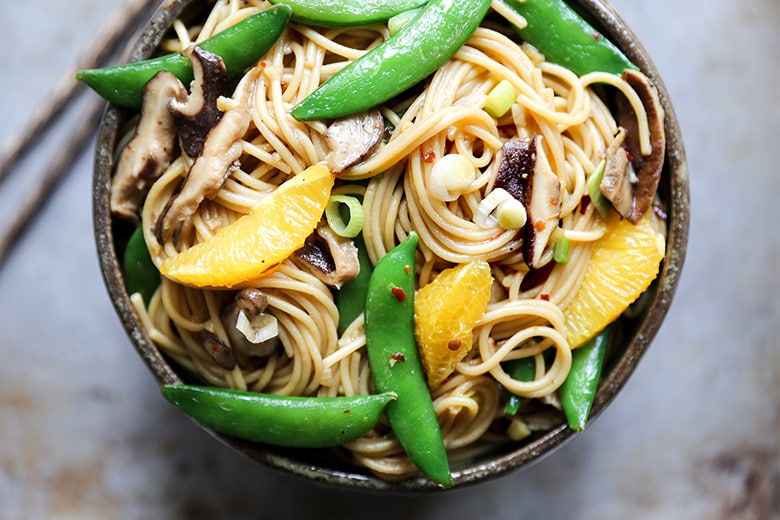 Vegetable Noodle Stir-Fry with Orange // Slurpable noodles and sweet zippy orange combine deliciously in this easy stir-fry from Floating Kitchen.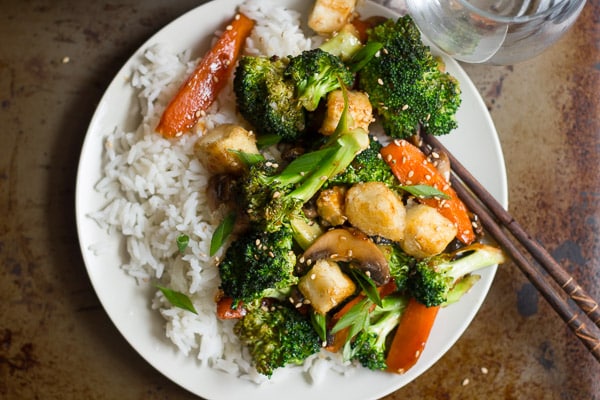 Winter Vegetable Stir-Fry with Crispy Tofu // The veggies in this stir-fry are available all year long, which makes it perfect for winter, but totally doable any weeknight of the year.

Peanut Ginger Vegetable Stir-Fry // Peanut sauce transforms veggies into an irresistible (and super easy to make) meal in this healthy stir-fry from Cook Nourish Bliss.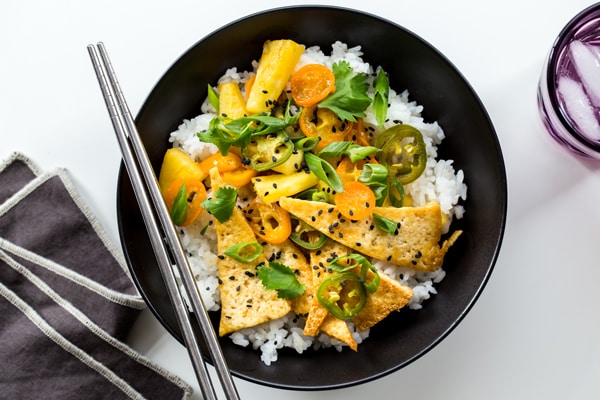 Tofu and Pineapple Stir-Fry // If you can get your hands on some kumquats when they're in season, be sure to include them in this stir-fry. When they're not in season, don't worry! They're totally optional.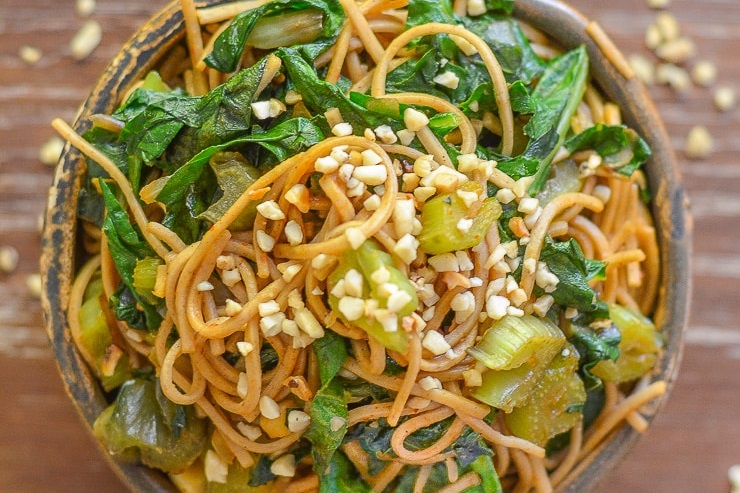 Spicy Swiss Chard Soba Noodle Stir-Fry // This soba noodle stir-fry from A Virtual Vegan is packed with healthy greens and can be on the table in just 15 minutes.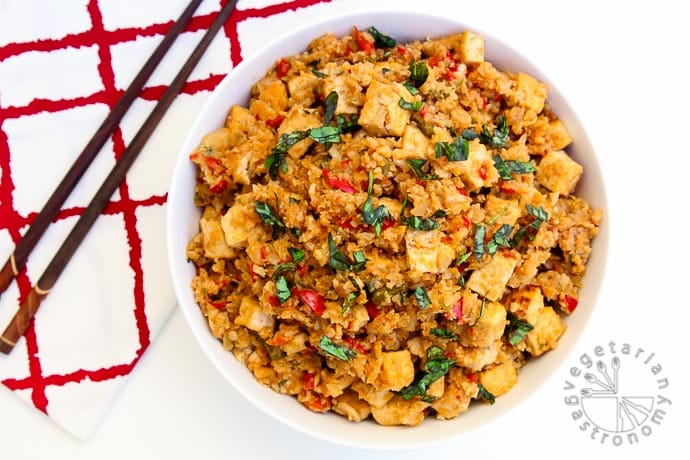 Stir-Fry Cauliflower Rice with Tofu and Vegetables // This healthy stir-fry from Vegetarian Gastronomy uses cauliflower rice to pack in maximum veggie goodness, while slashing calories at the same time.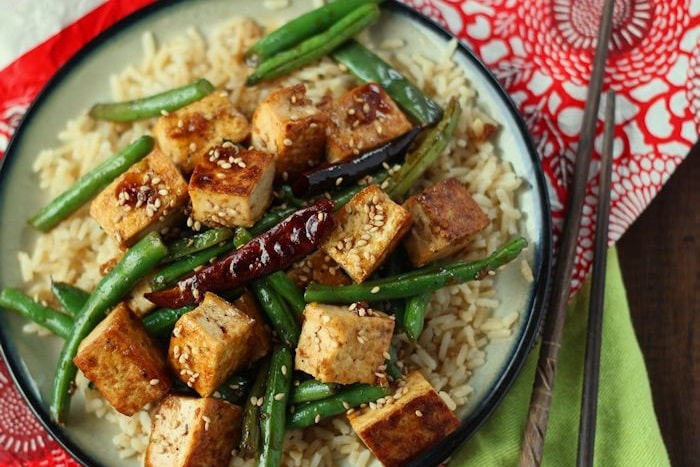 Chinese Garlic Tofu Stir-Fry // This easy vegan stir-fry from Connoisseurus Veg is as easy to whip-up as ordering takeout.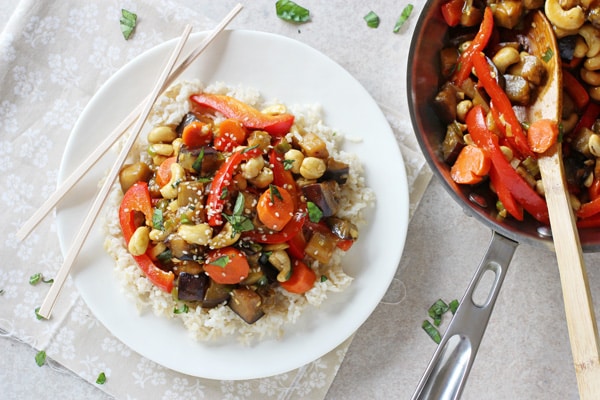 End-of-Summer Veggie Stir-Fry // Put the last of that precious summer produce to use in this citrusy stir-fry.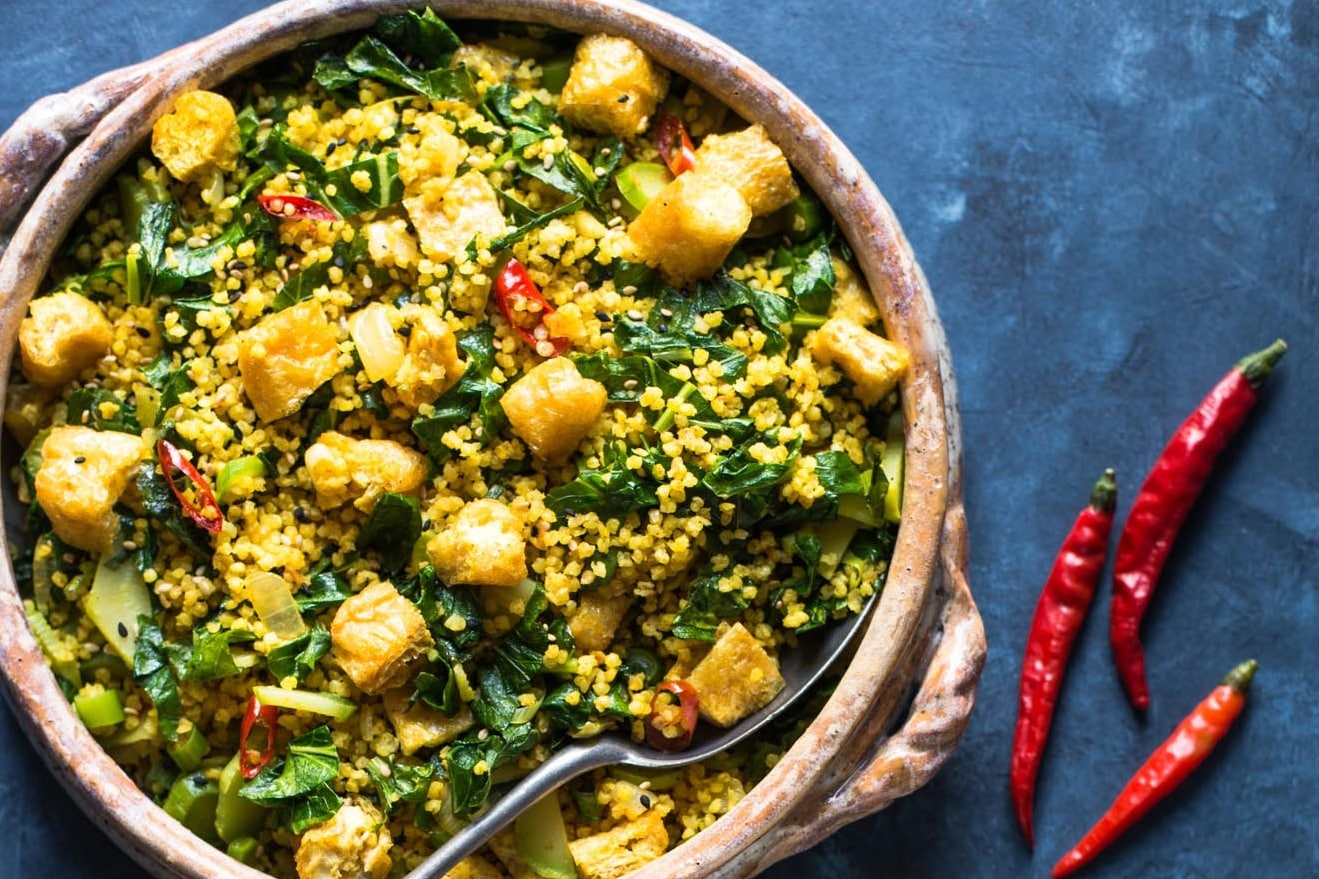 Curried Millet Stir-Fry with Kohlrabi // Millet makes for a delicious stand in for fried-rice in this curry-spiced stir-fry from Healthy Nibbles & Bits.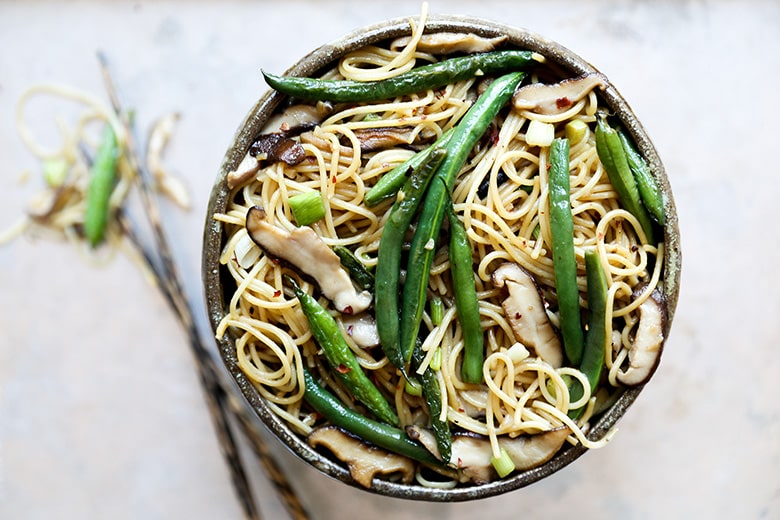 Sichuan Green Bean Noodle Stir-Fry // Spaghetti noodles and fresh green beans get a spicy kick in this Chinese-inspired stir-fry from Floating Kitchen.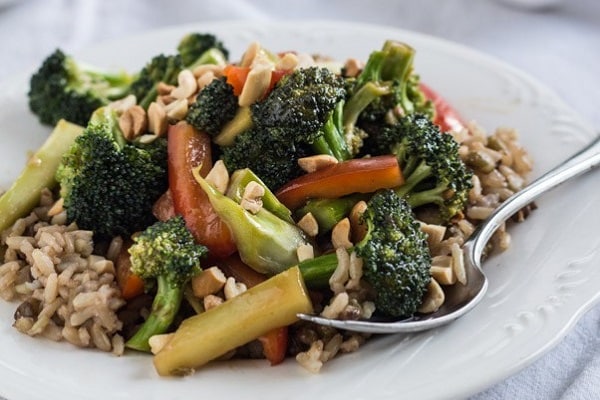 Easy Sweet and Sour Broccoli // Who doesn't love zippy sweet and sour sauce? When the craving hits you, give it a try on some tender-crisp broccoli in this easy dish from Letty's Kitchen.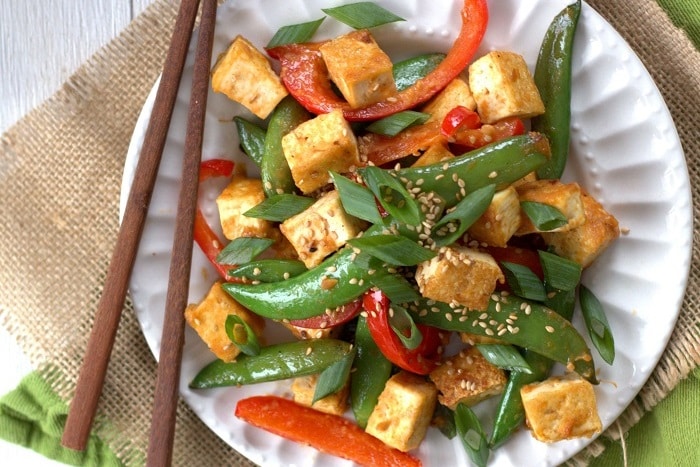 Veggie Miso Tofu Stir-Fry // Miso paste adds lots of umami to the sauce in this healthy tofu stir-fry from Connoisseurus Veg.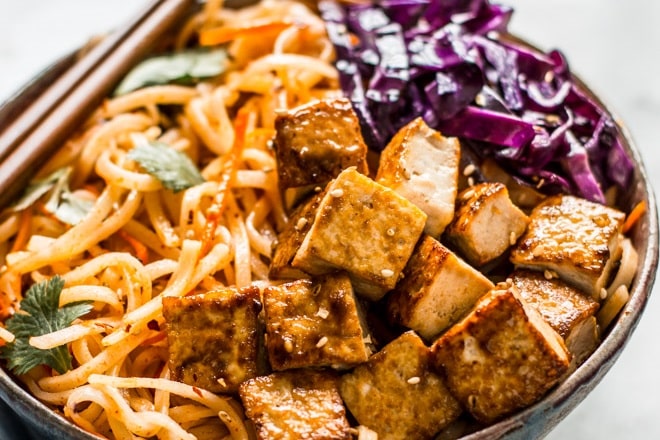 Easy Coconut Curry Stir-Fry Noodles with Glazed Tofu // Feel free to throw whatever veggies you happen to have on hand into this Thai-inspired stir-fry from Healthy Nibbles & Bits.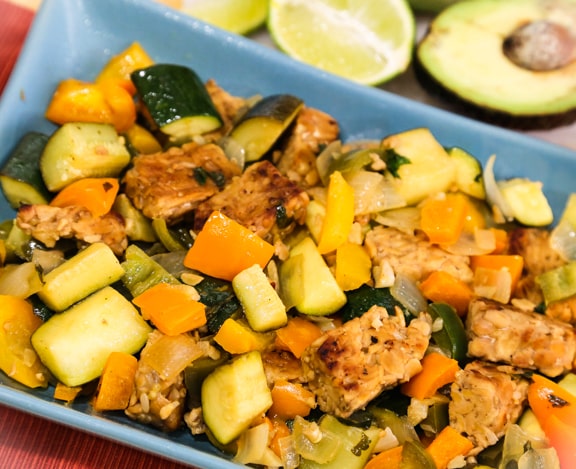 Tex Mex Veggie Stir Fry // This fun and colorful tempeh stir fry from Veg Kitchen features healthy tempeh and plenty of delicious Mexican spice!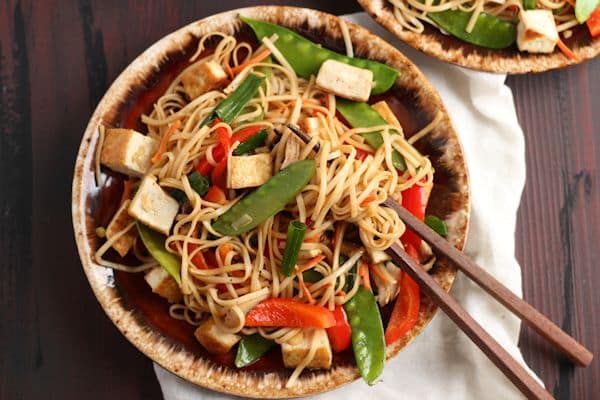 Veggie Lo Mein with Pan-Fried Tofu // Turns out your favorite Chinese restaurant noodle dish is pretty darn easy to whip up at home!
Oh, and if you're feeling creative, make sure you check out our guide to stir-frying without a recipe!