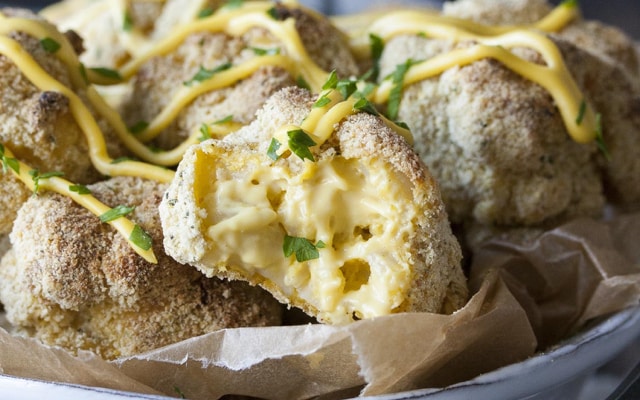 Mac and cheese is the universal comfort food. There is nothing quite like sitting down in your favorite pair of sweats and devouring an entire bowl. But did you know that mac and cheese doesn't have to be filled with dairy? These recipes will have you drooling at first glance, and you'll never know that they are all entirely vegan! So grab your stretchy pants, a giant spoon and get ready for magic.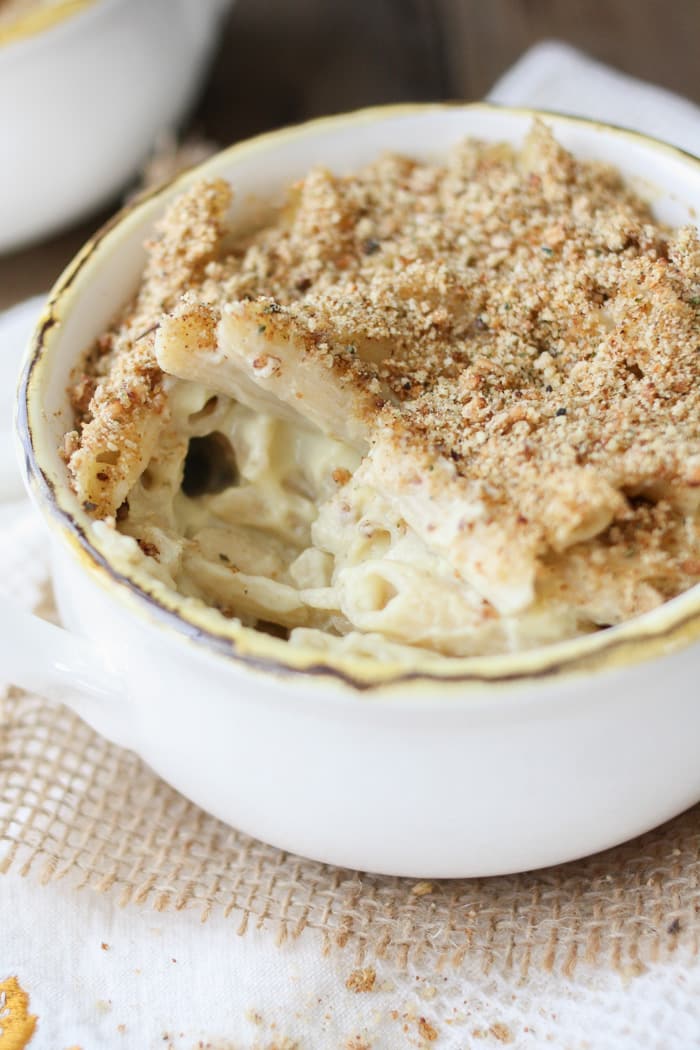 This Sharp White Baked Mac and Cheese by Veggies Don't Bite has a crispy topping and creamy middle that will win you over at first bite!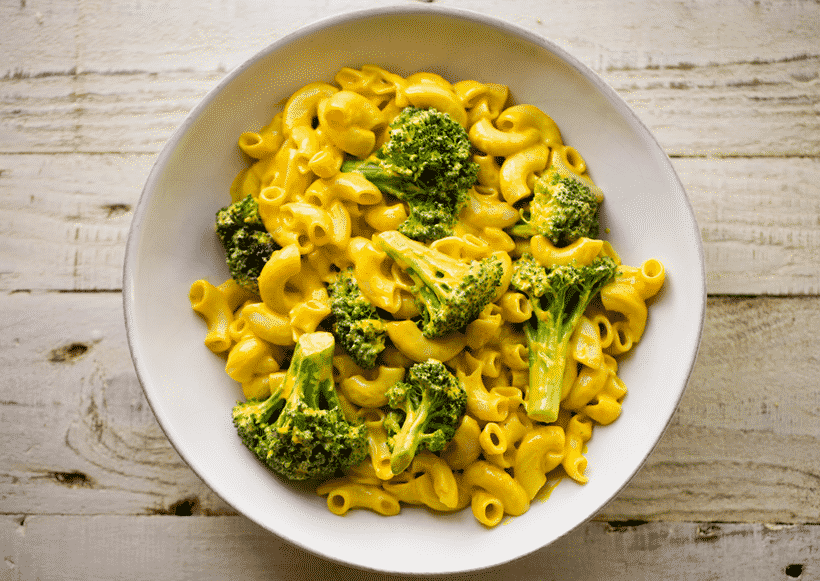 Healthy Happy Life has added a favorite veggie to her Best Vegan Mac and Cheese for an all in one creamy, cheesy meal.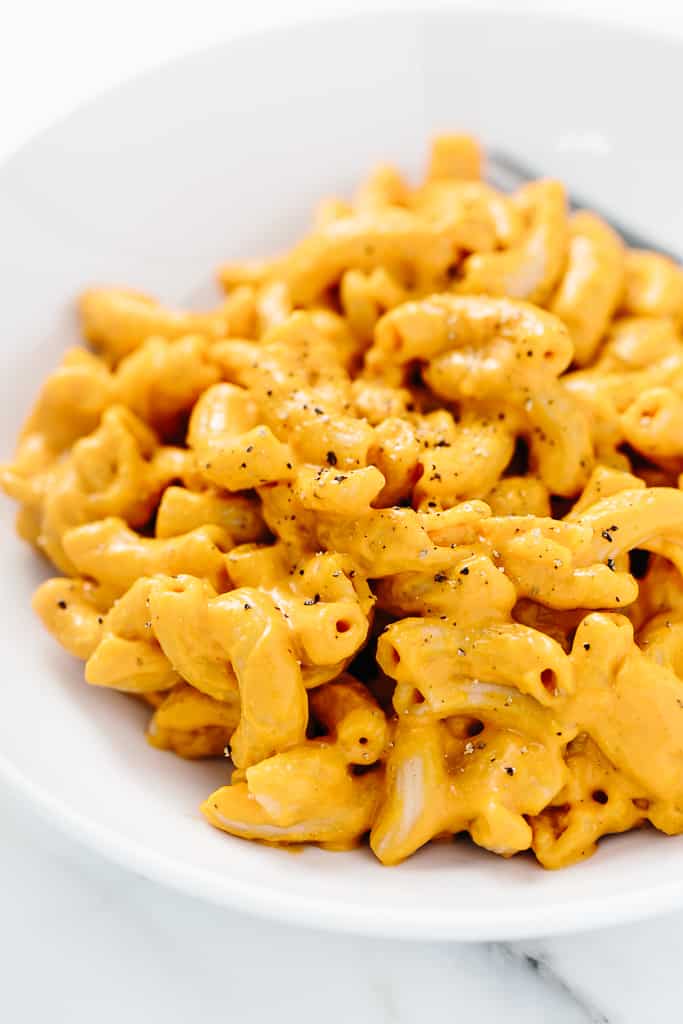 This Smoky Vegan Macaroni and Cheese by Blissful Basil will fulfill all of your cheesy tex-mex dreams.Watch out for that spicy kick!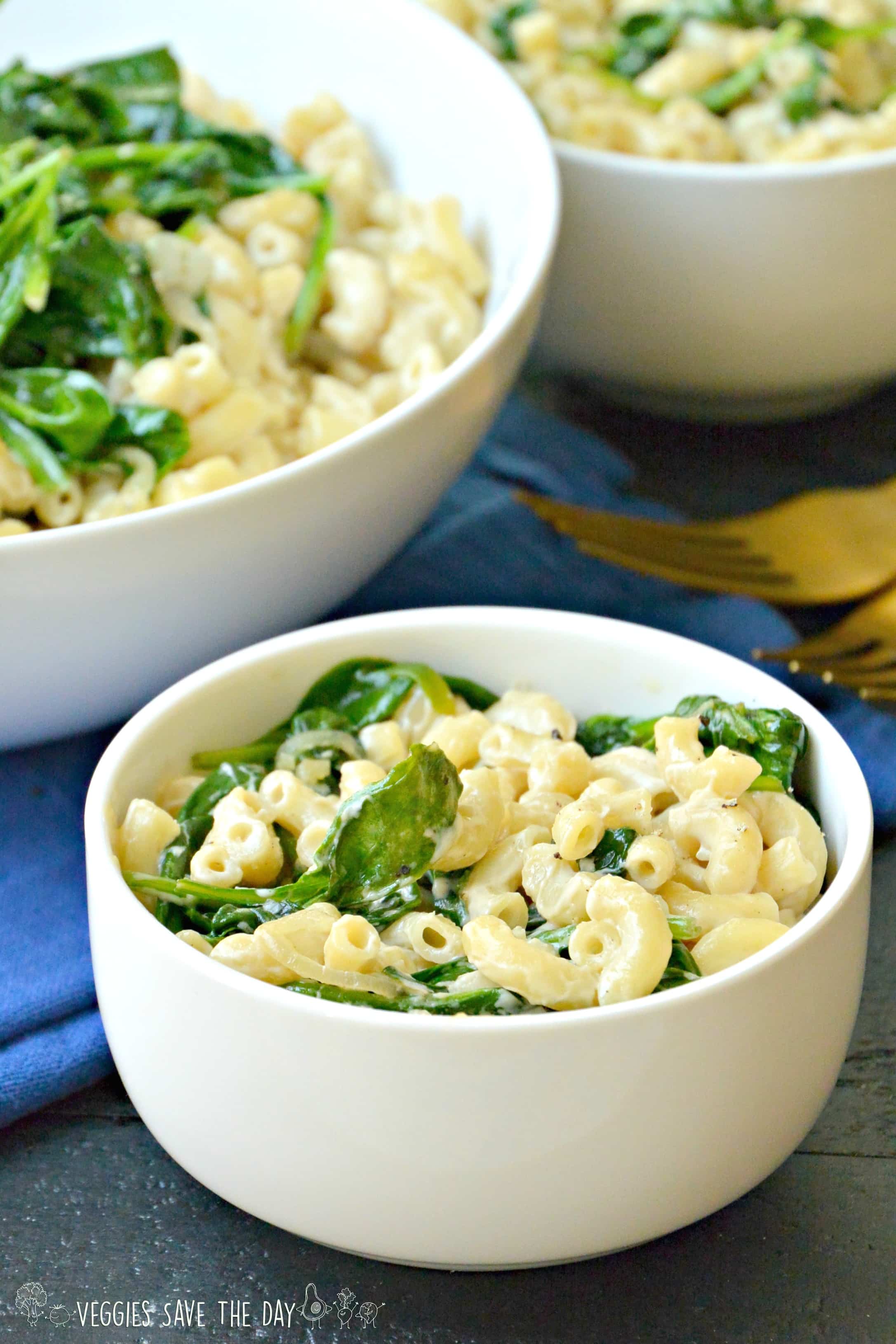 This Mac and Cheese with Garlic Spinach from Veggies Save the Day is a garlic lovers dream. Plus it has a powerhouse veggie, so you get a considerable boost of vitamins!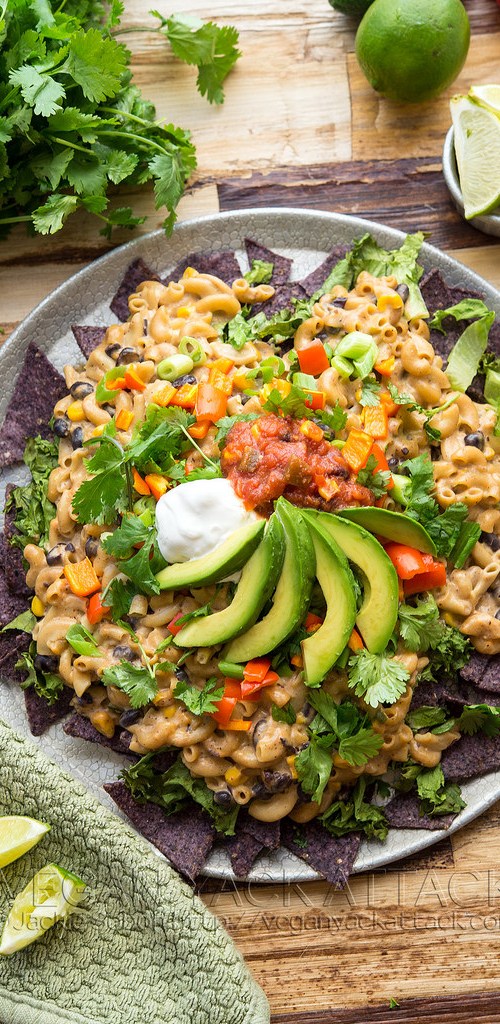 No words can even describe the amazingness of this Macho Mac and Cheese Nachos by Vegan Yack Attack. Is there anything more delicious than nachos AND mac and cheese?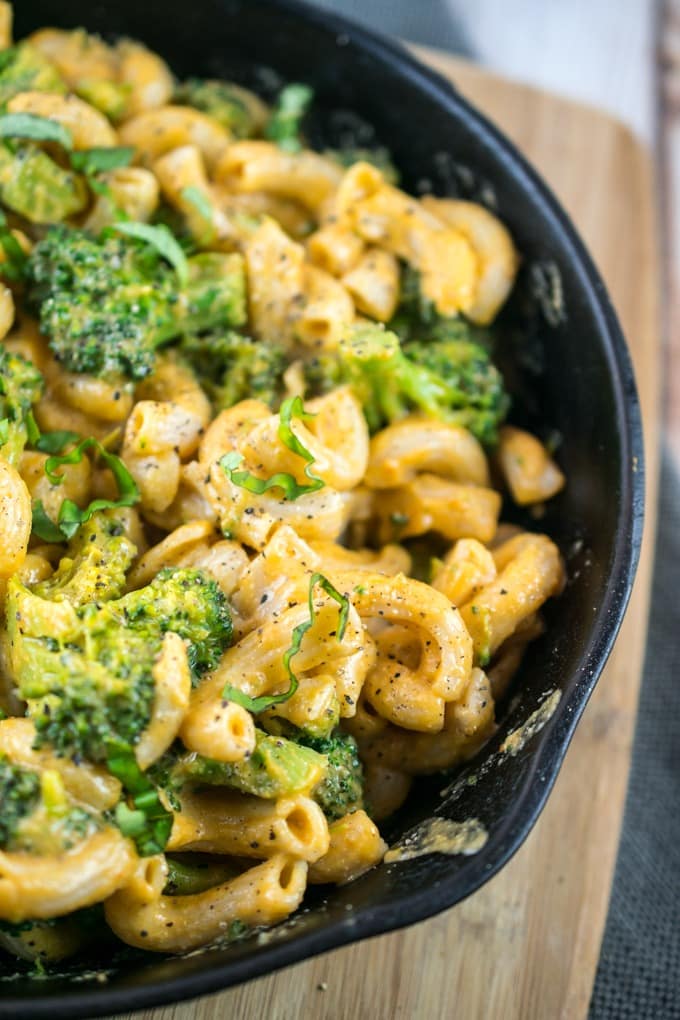 This Black Pepper Cheesy Mac and Broccoli from Yup It's Vegan packs a flavorful punch (and bite) with all its delicious spices.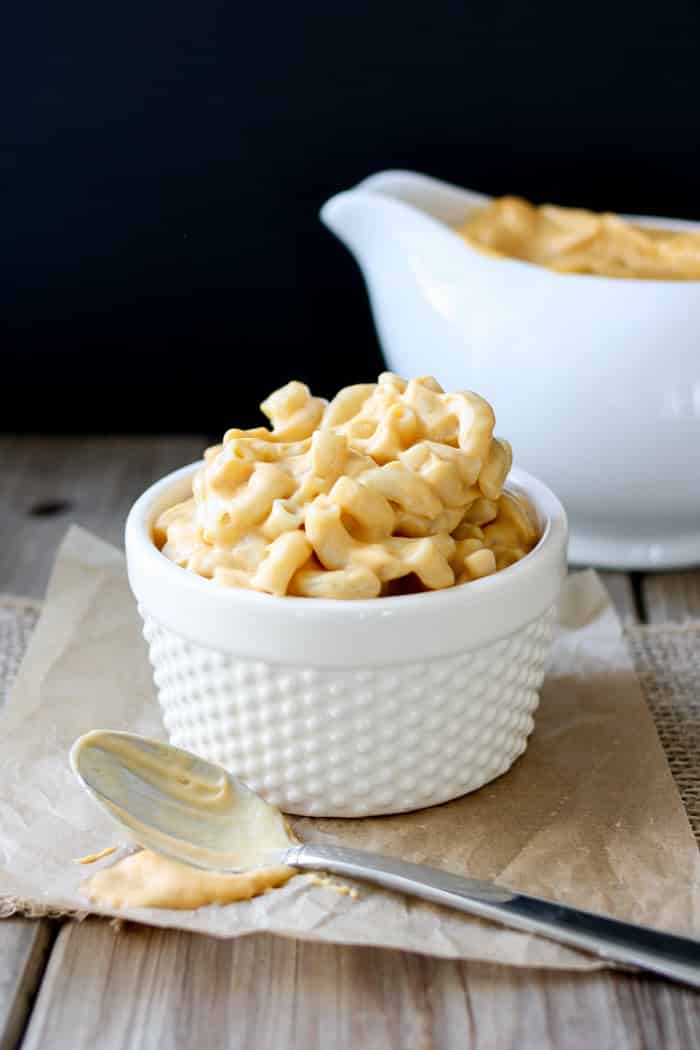 You always need a standard go-to cheese sauce when it comes to the everyday mac and cheese. This Ultimate Creamy Vegan Cheese Sauce by Veggies Don't Bite is full of hidden veggies and has that perfect creamy texture!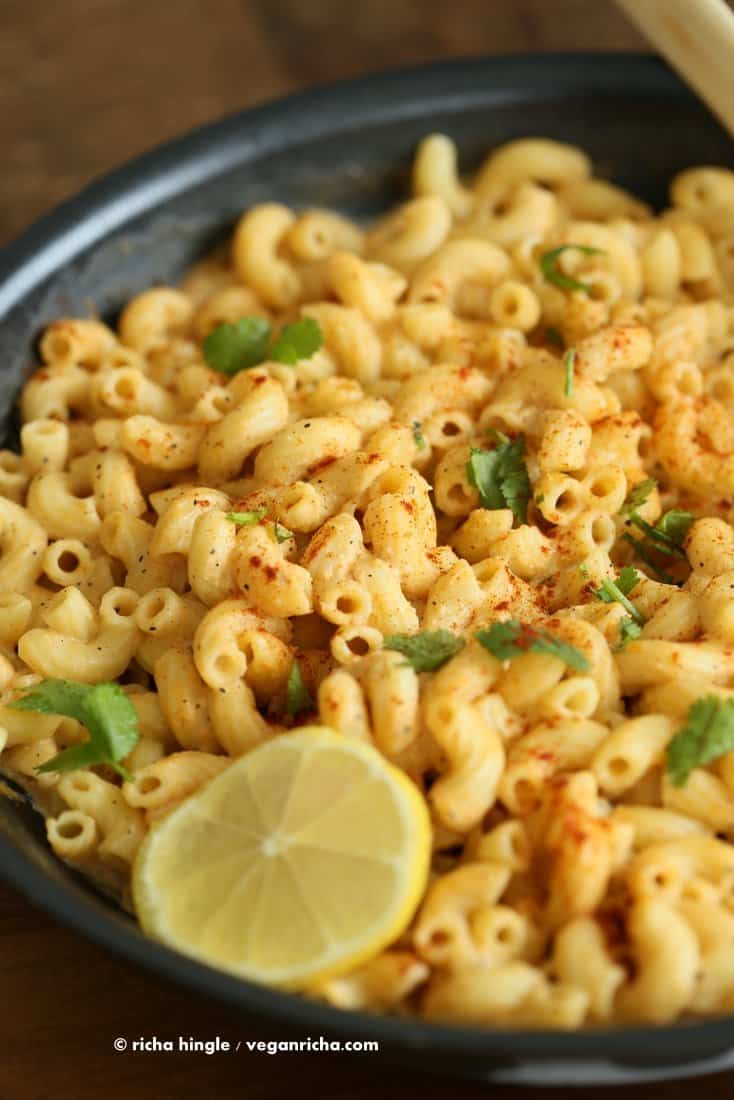 Vegan Richa spices things up with an Indian flare in her deliciously amazing Masala Mac and Cheese! You won't be able to stop eating.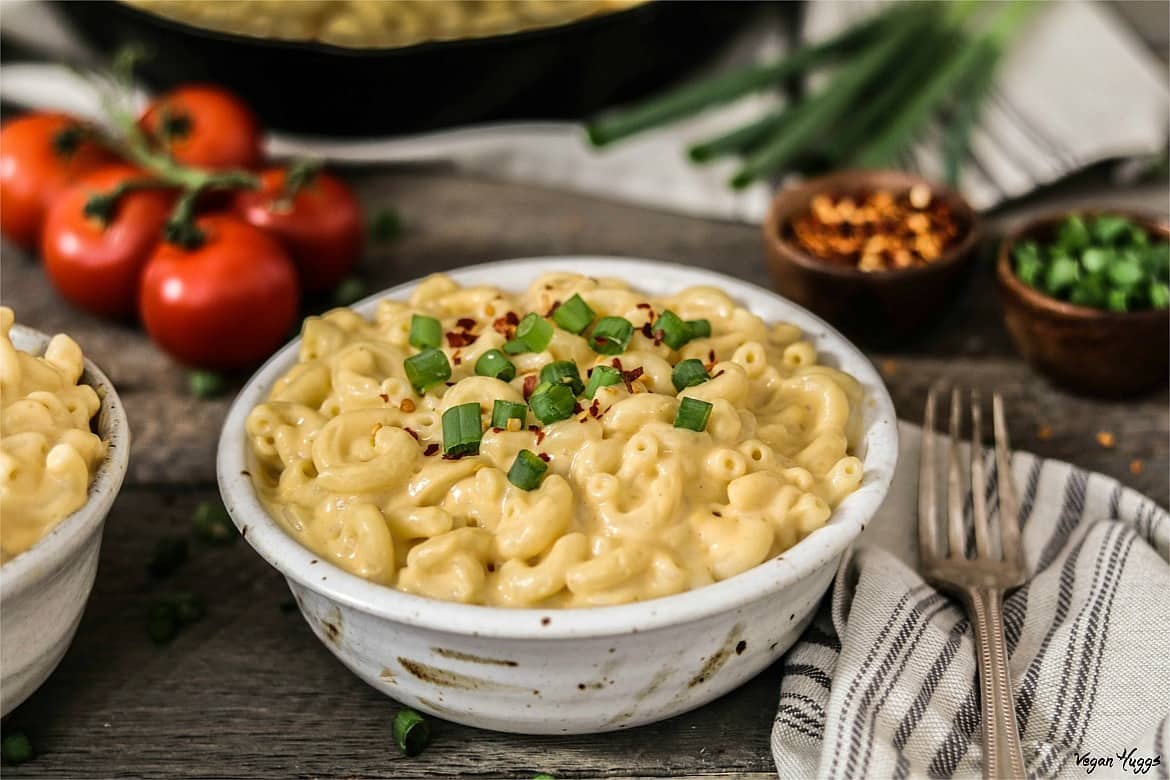 Another creamy, decadent meal that will warm you from the inside out is this Vegan Mac and Cheese by Vegan Huggs. It is perfect for a cozy night!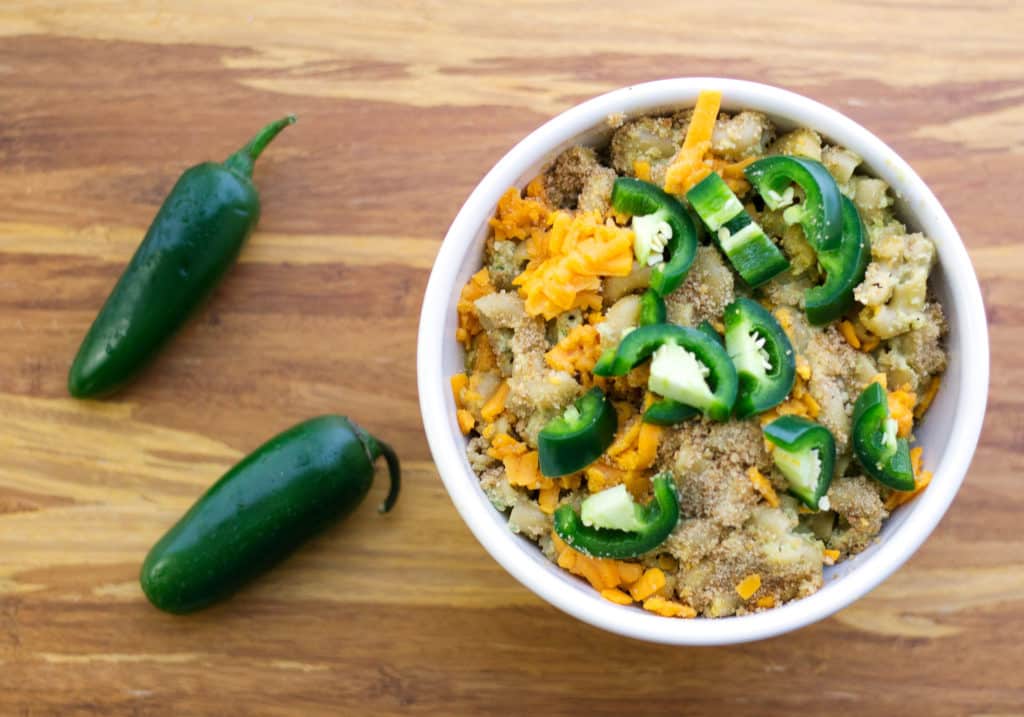 Who's ready for a spicy kick? This Jalapeño Mac and Cheese by Serving Realness is perfect for those who dare!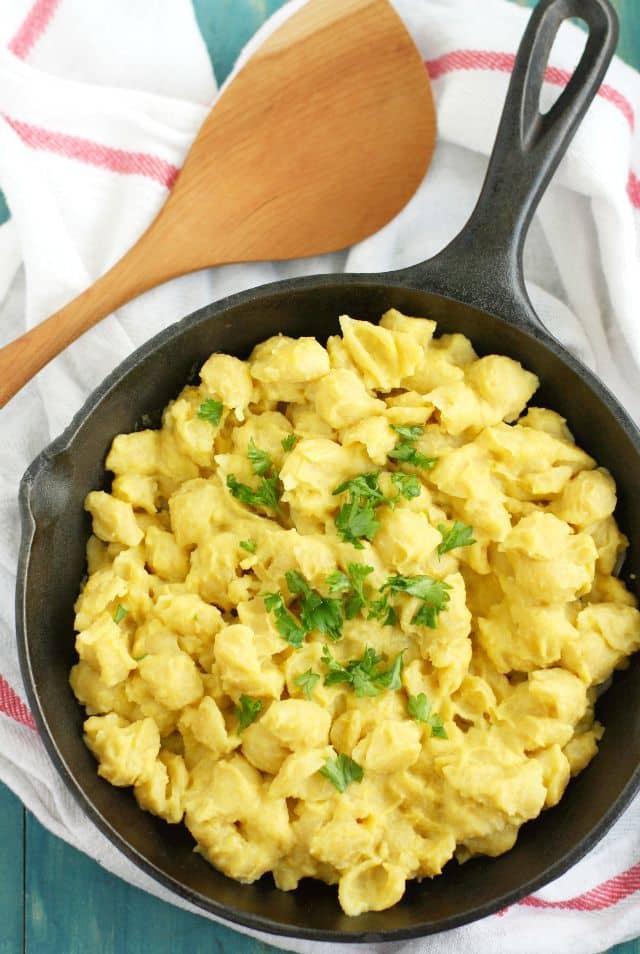 Hidden veggies are never a bad thing. Give this Cauliflower Shells and Cheese by The Pretty Bee a try and get your daily dose without even knowing it!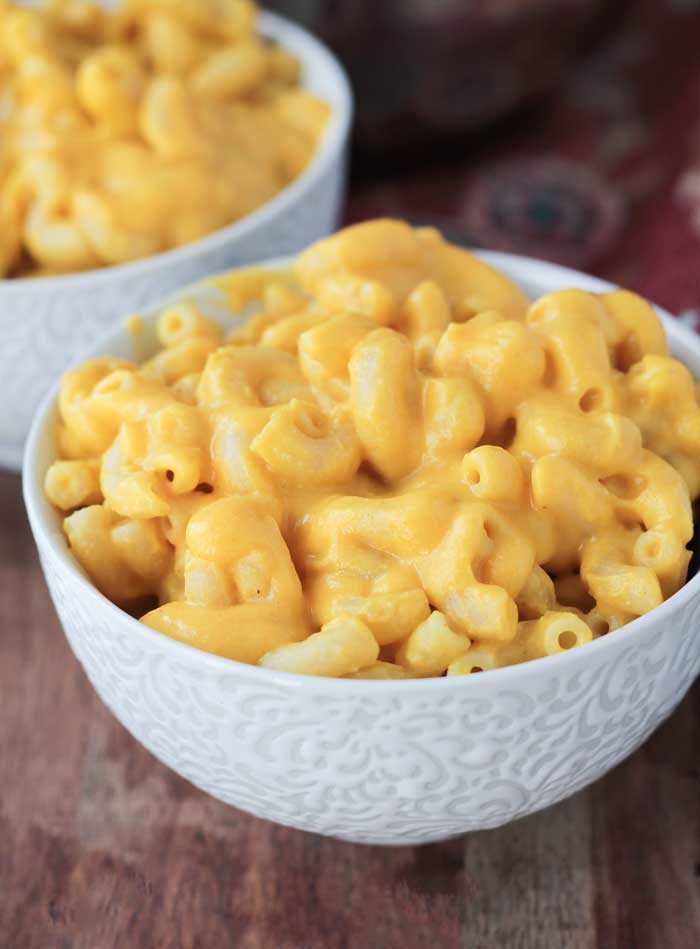 Another easy way to hide some veggies in those kid meals! Try this Butternut Squash Mac and Cheese by Veggie Inspired.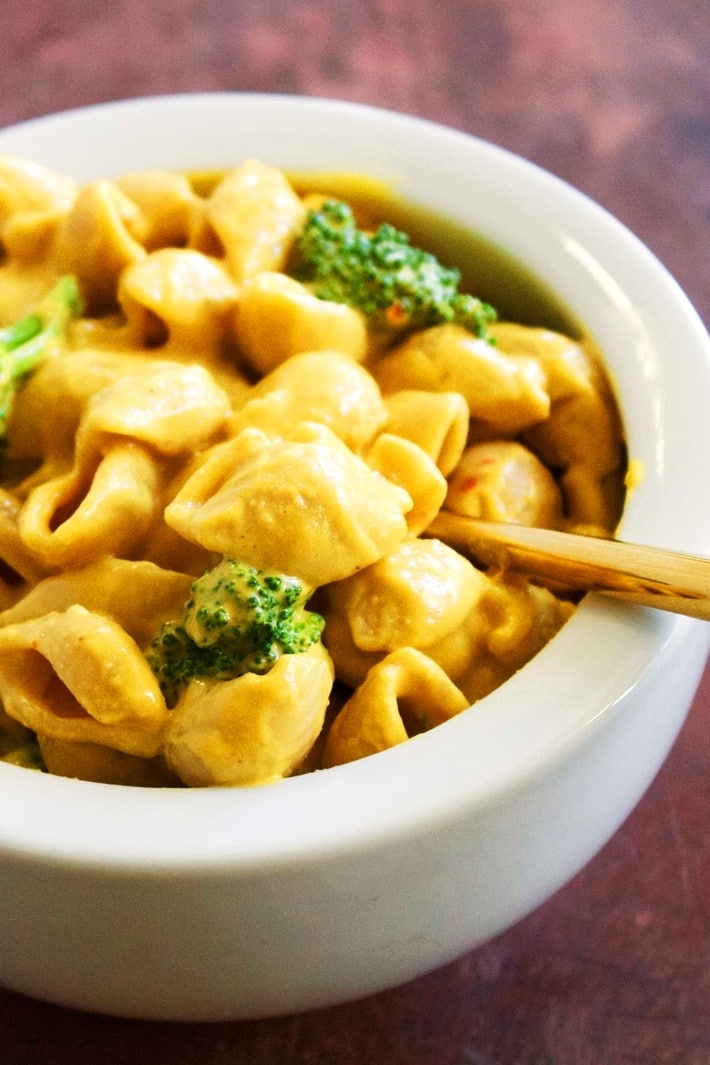 When doesn't hot sauce make something better? This Sriracha Shells and Cheese by Go Dairy Free is so packed with flavor your head may explode!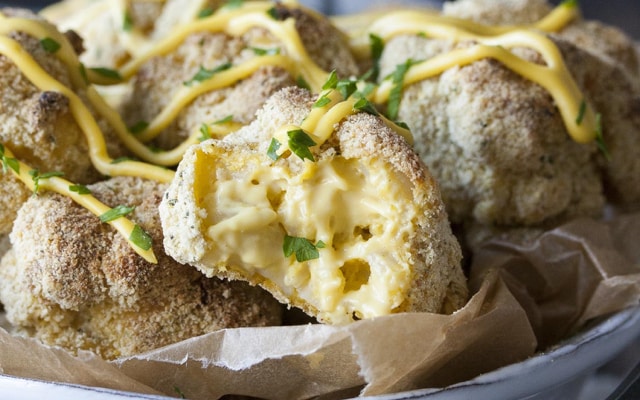 No one said you had to eat mac and cheese with a spoon. Try these Crispy Baked Mac and Cheese Balls by Veggies Don't Bite and up your mac and cheese game quick!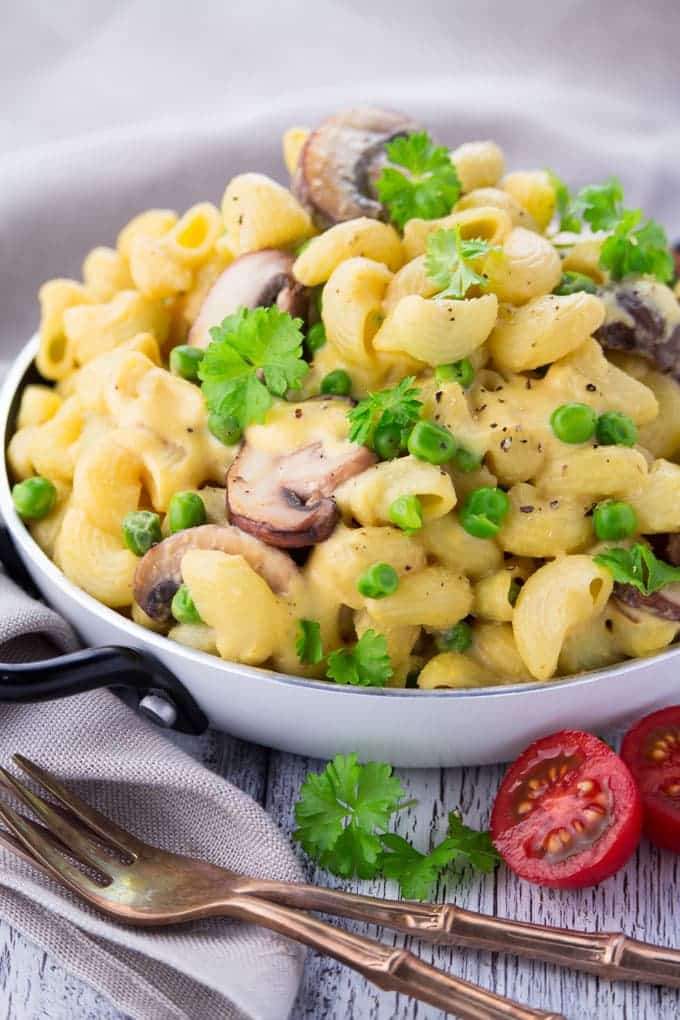 If you want to fancy it up, you should try this Mac and Cheese with Mushrooms and Peas by  i. It'll take date night to a whole new level!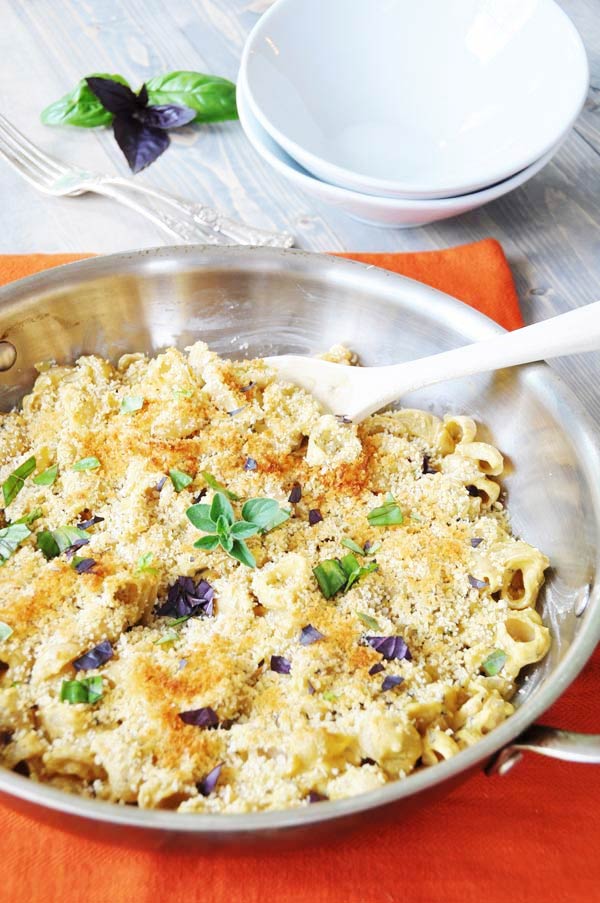 Freshen up your game with this Baked Fresh Herb Mac and Cheese by Veganosity! Nothing quite like using some flavorful herbs in your meal.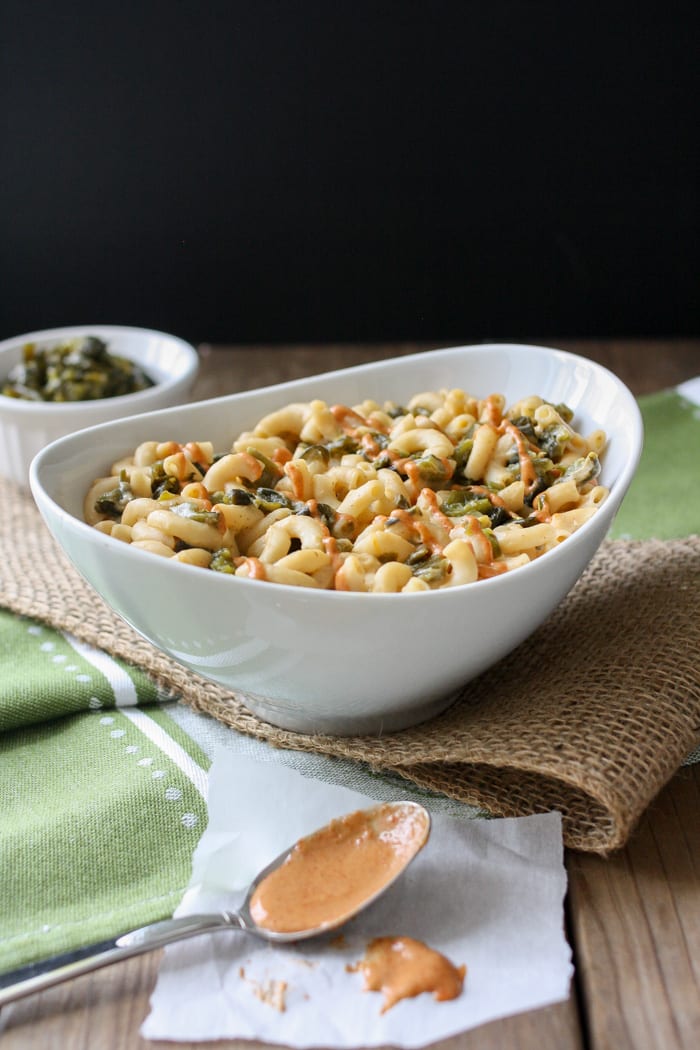 Bringing a little Mexican flair into the game, this Roasted Poblano Mac and Cheese by Veggies Don't Bite is a far cry from boring. Don't forget that Sriracha drizzle.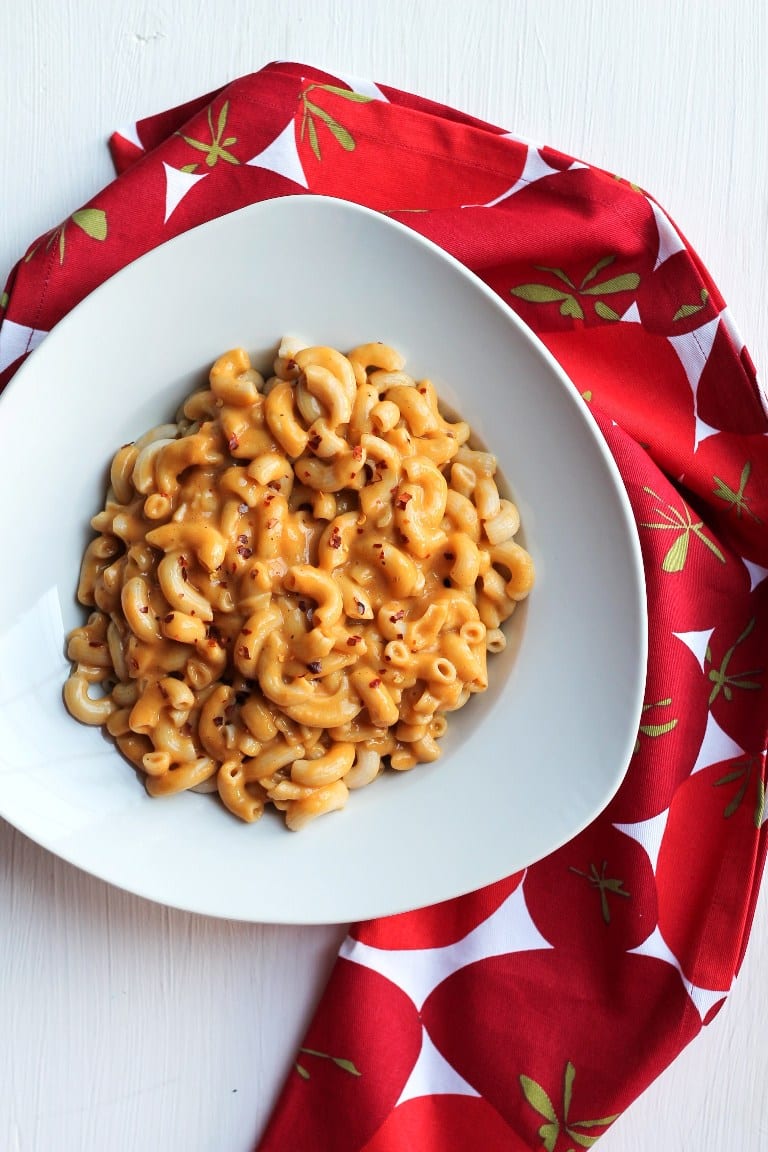 Watching your calories? Have no fear because The Vegan 8 has your back with her Fat-Free Mac and Cheese! None of the fat, all of the flavor.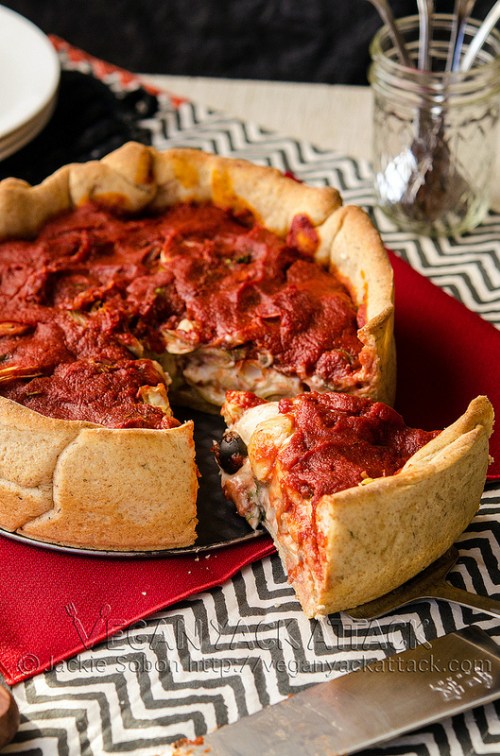 Vegan Yack Attack brings it in hot with her Mozzarella Mac Deep Dish Pizza. Do I even need to describe this masterpiece further?!
Did anyone else try and eat the screen? Yeah. I'm guilty too.
Still hungry? Try all-you-can-cook vegan recipes from our friends at VegKitchen.