Chilly days and cold nights call for a cozy mug of hot chocolate. And these creative vegan hot chocolate recipes are so indulgent, you'd never guess they're entirely plant based!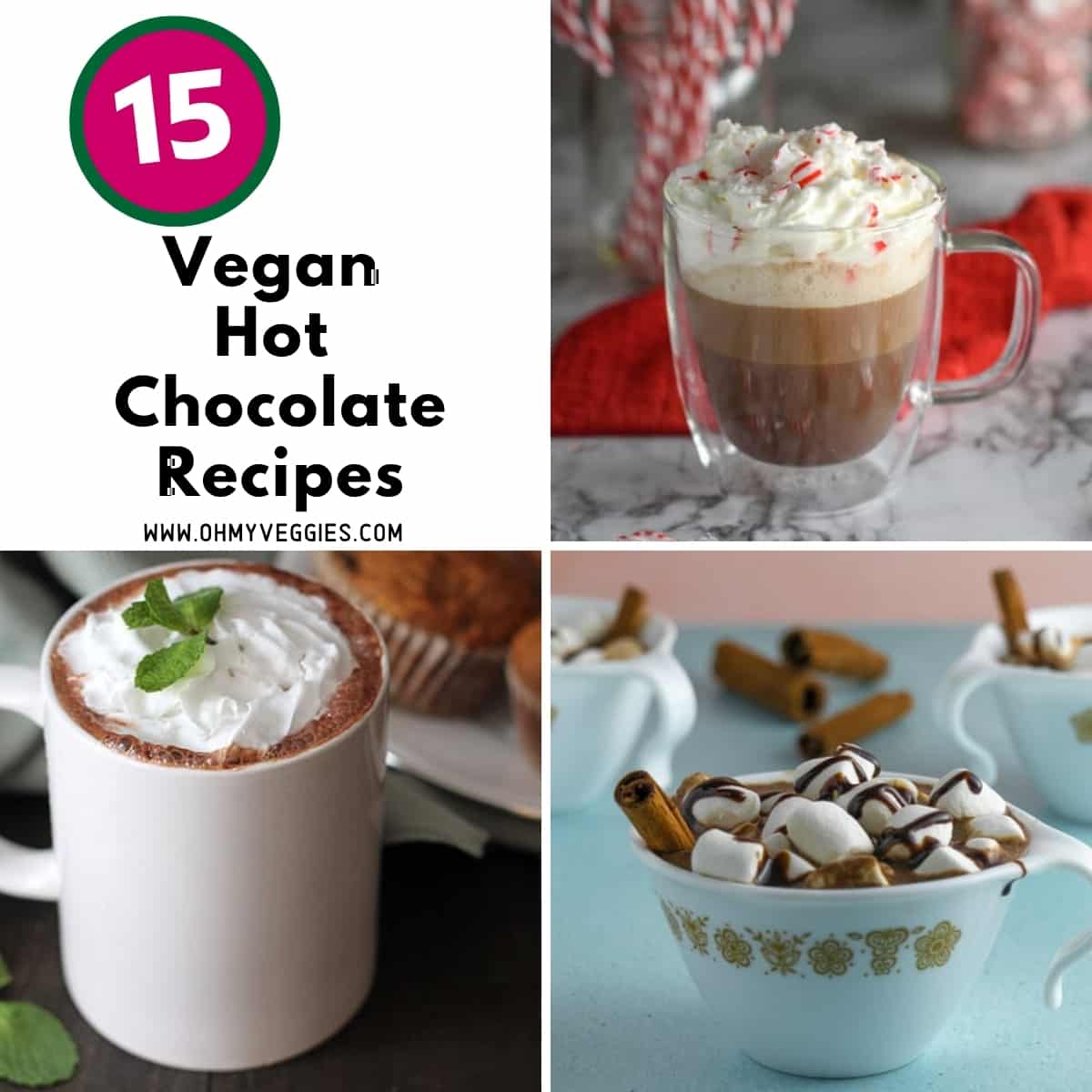 Hot chocolate is a classic for good reason. And these chilly fall and winter evenings are the perfect times to enjoy this rich, chocolaty warm up.
And there's no reason for the vegan crowd to miss out on this delicious treat. So I've pulled together a list of my all time favorite vegan-friendly hot chocolate recipes. You may want to bookmark this page for the next time a craving hits!
If you're here planning your holiday menu, don't miss our new Vegan Christmas and Vegan Thanksgiving cookbooks. They're packed with all my favorite holiday-worthy recipes for a plant-based feast.
Best Vegan Hot Chocolate Recipes
Here are all my favorite vegan friendly hot chocolate recipes!
And if you love these vegan hot chocolate recipes, be sure to check out these other tasty ideas: