Chilly fall days and cold winter nights call for hot chocolate. In our opinion, those are the perfect times to enjoy this rich, chocolaty warm up, but really, it's a drink that can to enjoy any time of the year. If you're vegan, no need to miss out, there are many vegan hot chocolate recipes out there to choose from which is why we've put together a list of some of our favorites. You may want to bookmark this page for the next time a craving hits.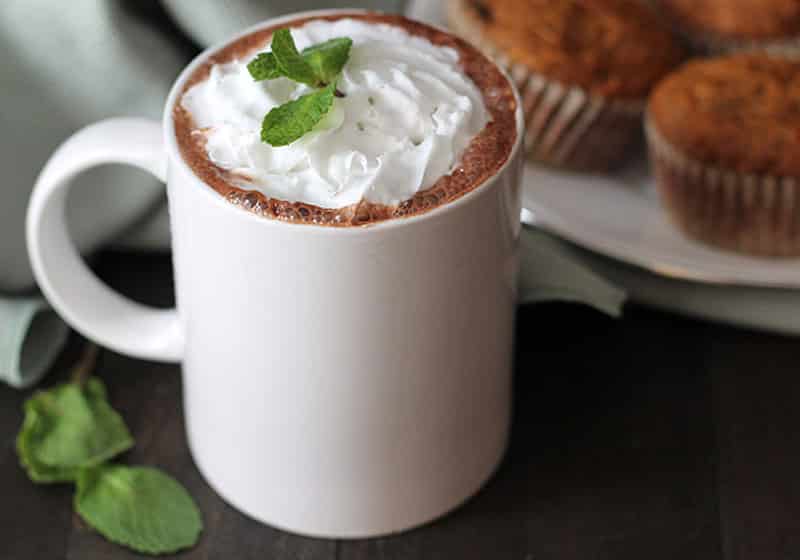 Peppermint Hot Chocolate // Chocolate and mint are one of the best flavor combos, and it's especially delightful in this creamy peppermint vegan hot chocolate. From Delightful Adventures.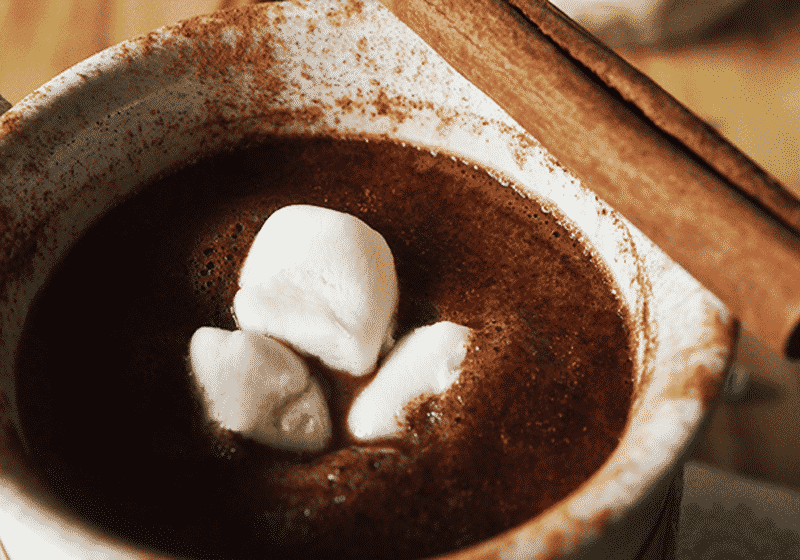 Cinnamon Hot Chocolate // If you haven't tried cinnamon and chocolate together, you've been missing out! Once you make this recipe, you'll be coming back to it again and again. From House Vegan.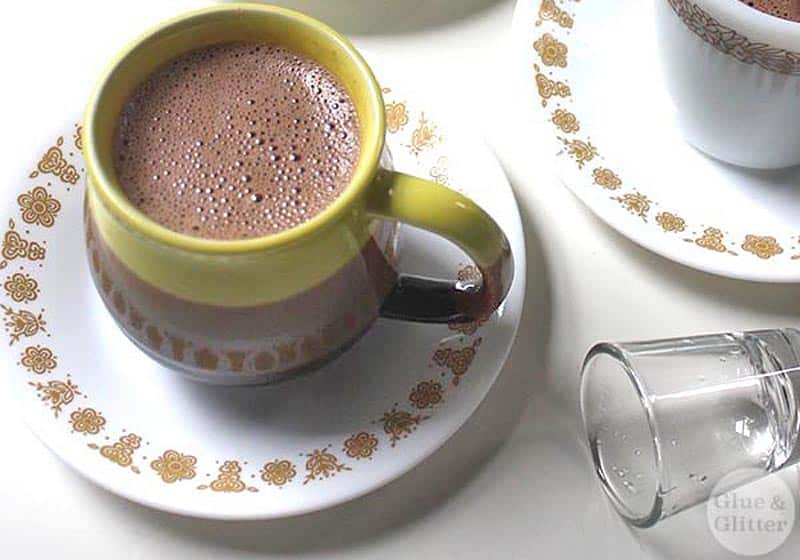 Decadent Vegan Hot Cocoa // If you love chocolaty decadence, then you'll love this recipe that also contains an option for a spiked version! From Glue & Glitter.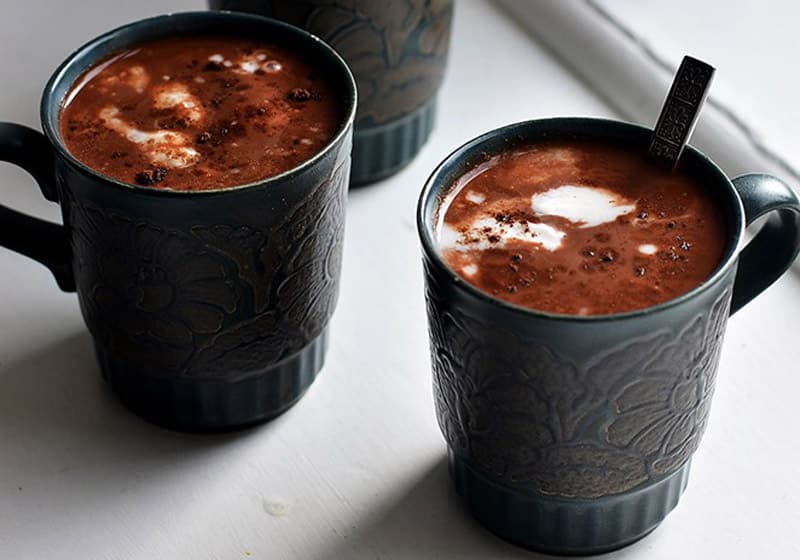 Coffee Mexican Drinking Chocolate // Coffee and chocolate combine to make this rich, creamy, spiced, drinking chocolate. From The Hungry Herbivores.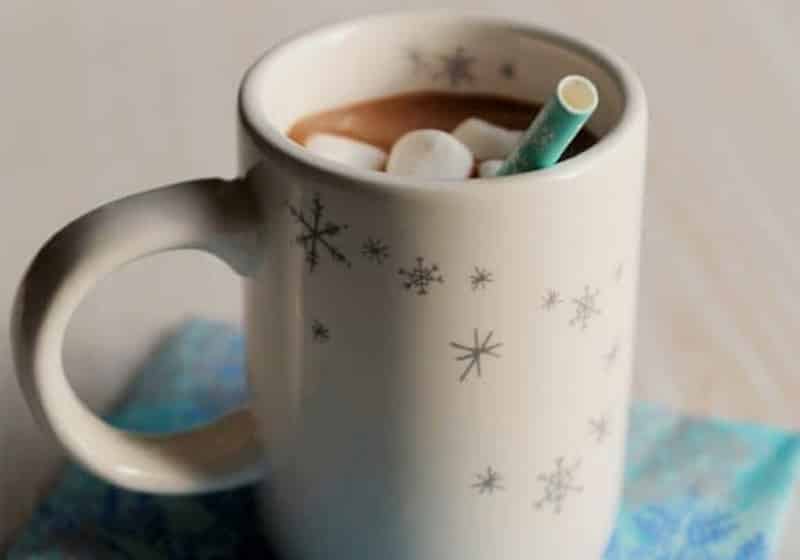 Christmas Hot Chocolate // Vegan eggnog is added to this festive hot chocolate to make it extra special for the holiday season. From Fried Dandelions.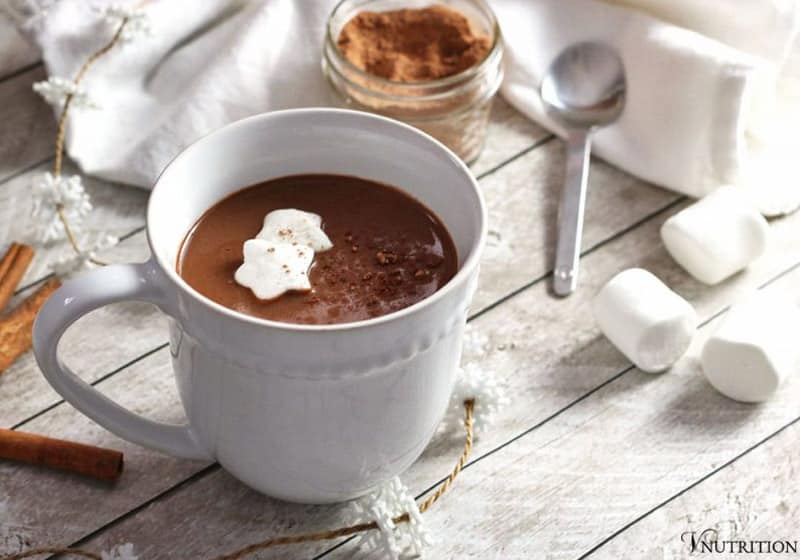 Gingerbread Hot Chocolate // Once you combine gingerbread flavors with chocolate to make this luscious vegan hot chocolate, you will wonder why you didn't do it sooner. From VNutrition.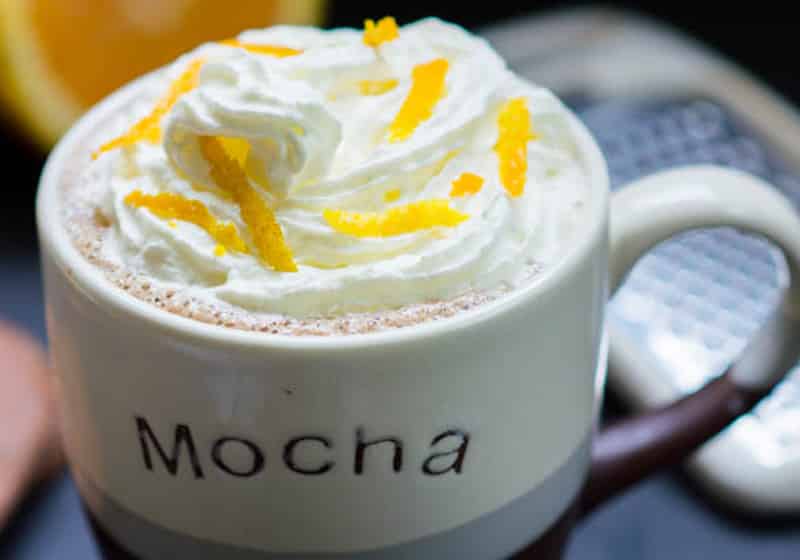 Orange Hot Chocolate // Chocolate and orange are a classic combo and go exceptionally well in this creamy hot drink. From That Girl Cooks Healthy.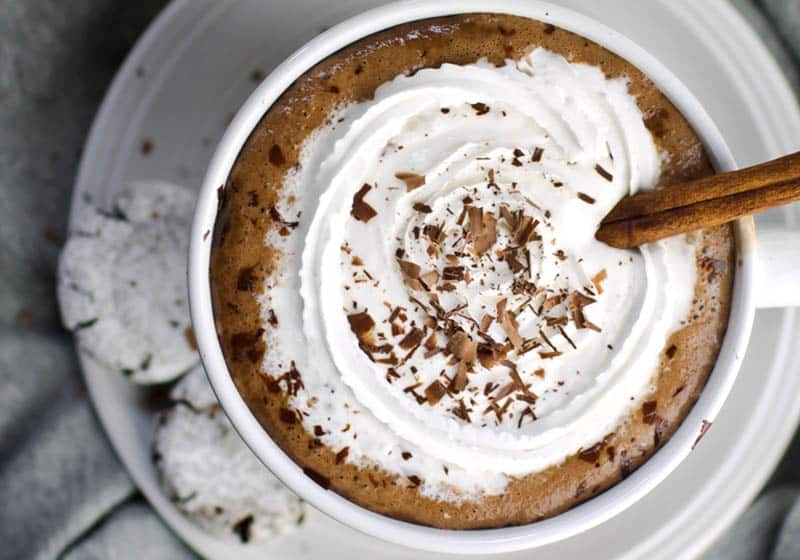 The Best Vegan Hot Chocolate // Everyone needs a go-to vegan hot chocolate recipe in their collection; this is an excellent one to add. From The Vegan 8.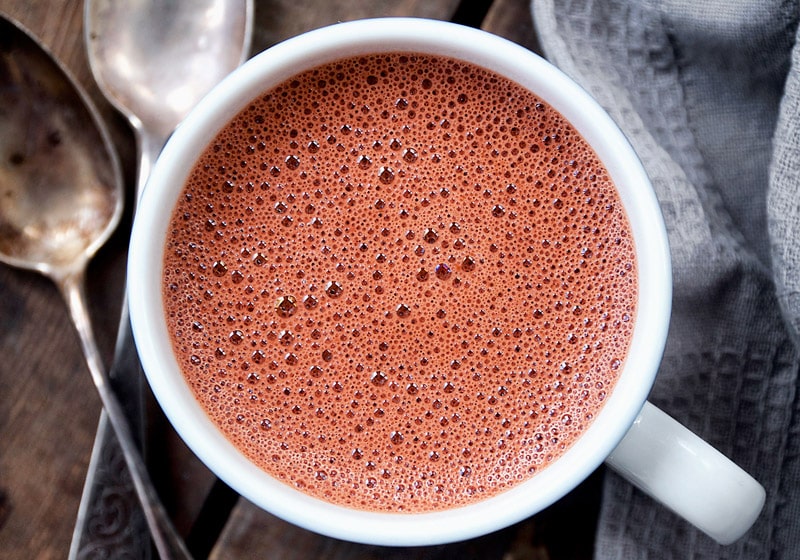 Red Velvet Hot Chocolate // Usually reserved for cupcakes and cake, red velvet can now be made into a delicious hot chocolate (it also contains a secret, healthy ingredient!). From Occasionally Eggs.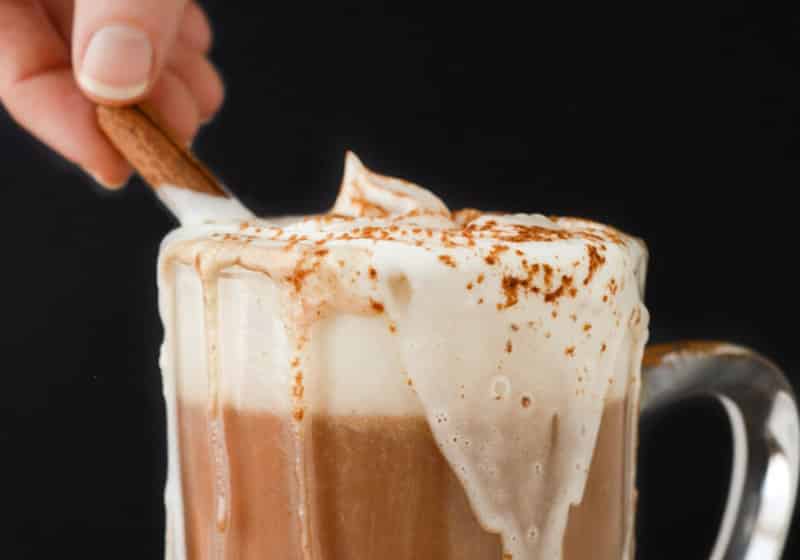 Pumpkin Spice Hot Chocolate // Pumpkin spice is everywhere during the fall months, but have you tried it in hot chocolate? If you love pumpkin spice, you'll love this recipe. From Where You Get Your Protein.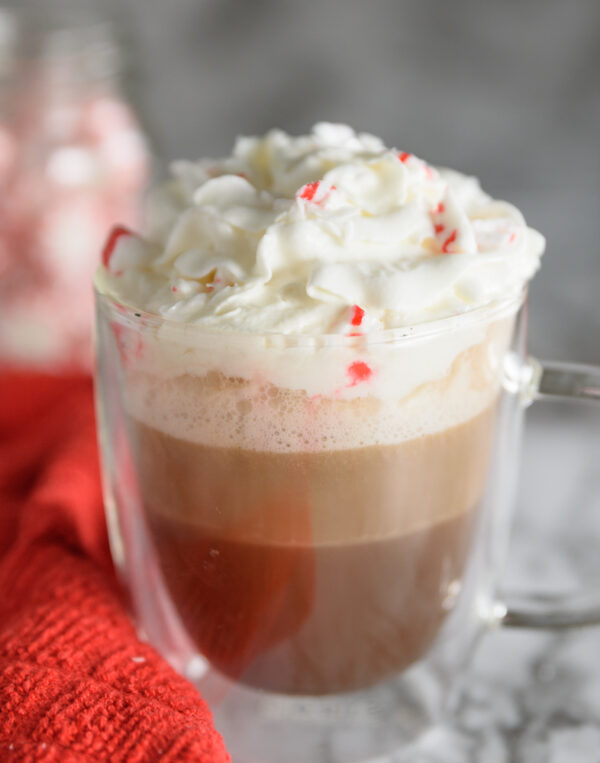 Peppermint Chocolatte // This delicious concoction is half hot chocolate and half coffee - and fully delicious. And it's 100% vegan too! From Delicious Everyday.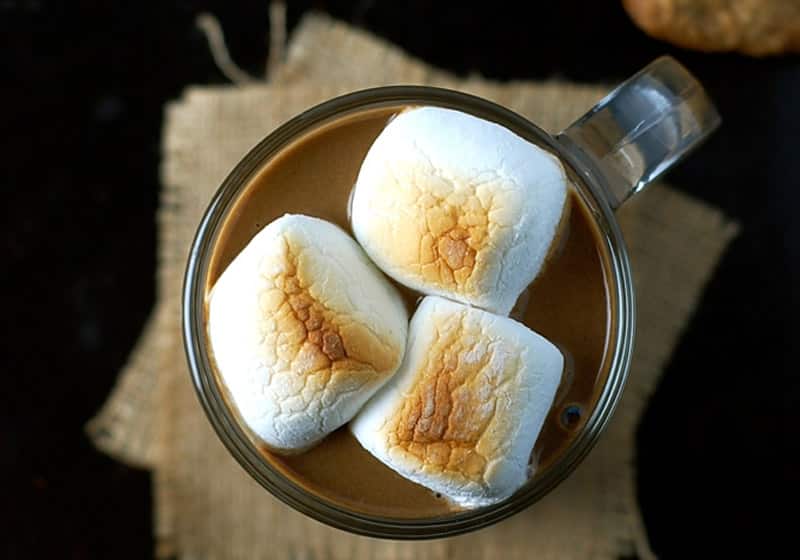 Sweet Potato Hot Chocolate // Sweet potato gives this creative vegan hot chocolate a creamy thickness that will have everyone coming back for more. From Turnip the Oven.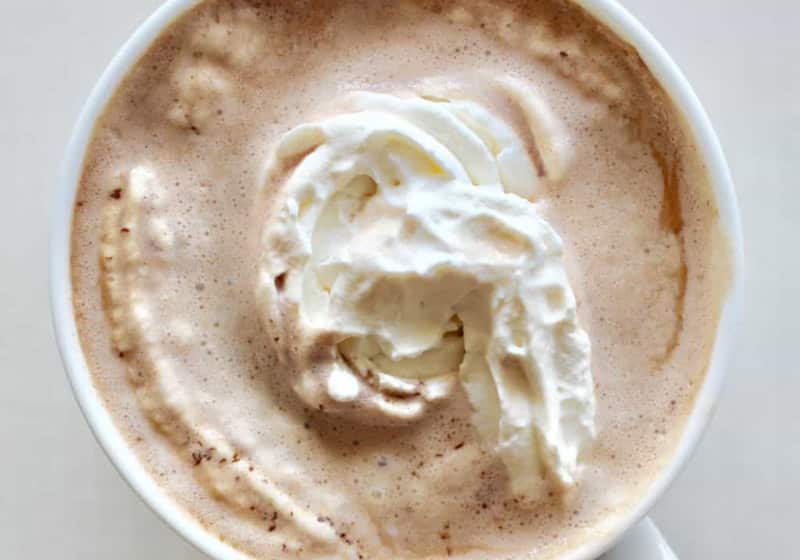 Red Wine Hot Chocolate // If you love red wine and you want to add a little kick to your hot chocolate, this is the perfect drink for you. From Rhian's Recipes.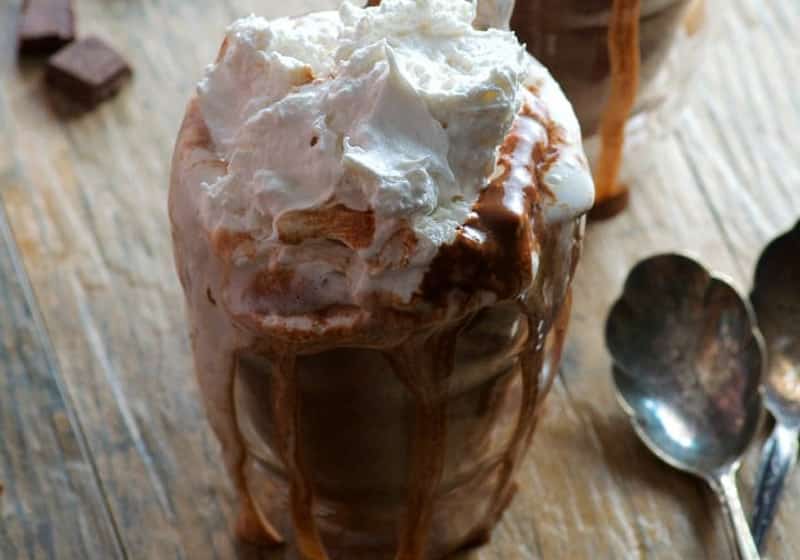 Sea Salt and Gingerbread Hot Chocolate // Sea salt, gingerbread spices, and chocolate combined, equals an irresistible drink you'll want to warm up with over and over again. From May I Have That Recipe?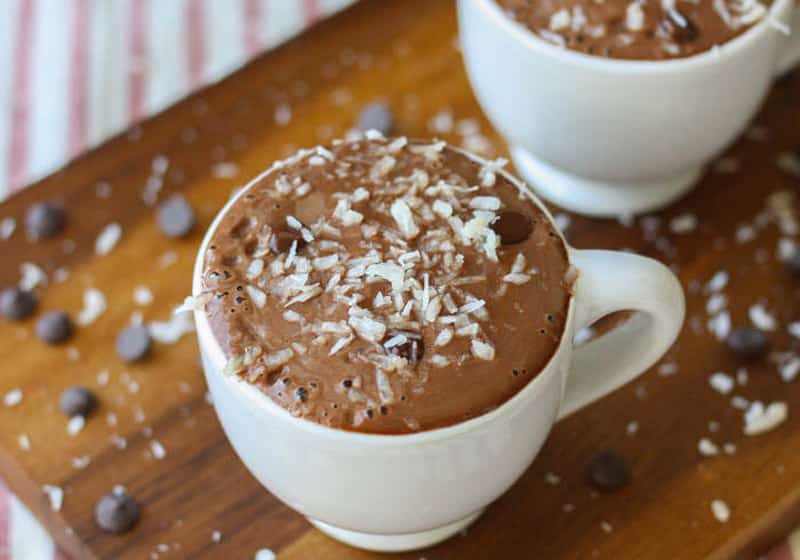 Hot Chocolate with Pistachio Milk // Homemade pistachio milk is the base for this frothy vegan hot chocolate you'll want to curl up with after being out in the cold.  From Veggies Don't Bite.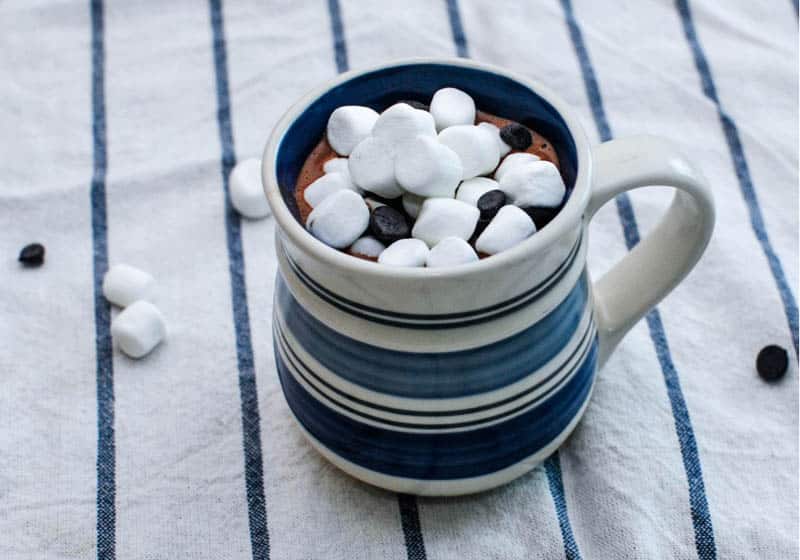 The Creamiest Vegan Hot Chocolate // Coconut milk and melted chocolate chips earn this vegan hot chocolate the right to call itself the creamiest! From Karl Cooks.